Sports betting has become incredibly popular in India with more and more betting sites welcoming players from India and accepting deposits in INR. In recent years, more players have shifted their betting activities to their mobile devices, which is why a majority of betting sites have developed dedicated apps to offer the best betting experience punters could ask for.
India's Mobile Market
There are an estimated 730 million internet users in India. And a staggering 93% of internet use is taking place via mobile devices in India. More people are simply likely to have an internet-capable phone than a stable internet connection in their homes.
It is therefore no surprise that India counted over 19 billion app downloads in 2019 – a number that will surely have increased since then. And it's not just that Indians like to download apps, they also develop them. There are well over 28,000 Indian publishers on Google Play alone.
Among the popular app downloads in India are also betting apps from a variety of bookmakers. Indeed, Indians are particularly interested in cricket betting apps.
These are not necessarily betting apps dedicated to cricket, but apps from bookmakers with a particular focus on cricket.
Mobile Betting Increased During the Pandemic
The Covid-19 pandemic has increased the use of mobile devices exponentially. Forced to spend more time at home or in isolation, people across the world have turned towards their mobile phone as a source of distraction.
Even those who have never played a game on their phone before have found themselves downloading various games to entertain themselves.
Similarly, people who have never placed a bet via a betting app before have downloaded a suitable app and registered to place bets on some of the few sports still played somewhere in the world.
As the restrictions have eased and more leagues started carrying out matches again, including cricket, even more bets have been placed via betting apps.
This trend seems irreversible, but lawmakers seem determined to try and reign in online gambling.
Could Mobile Betting be Banned?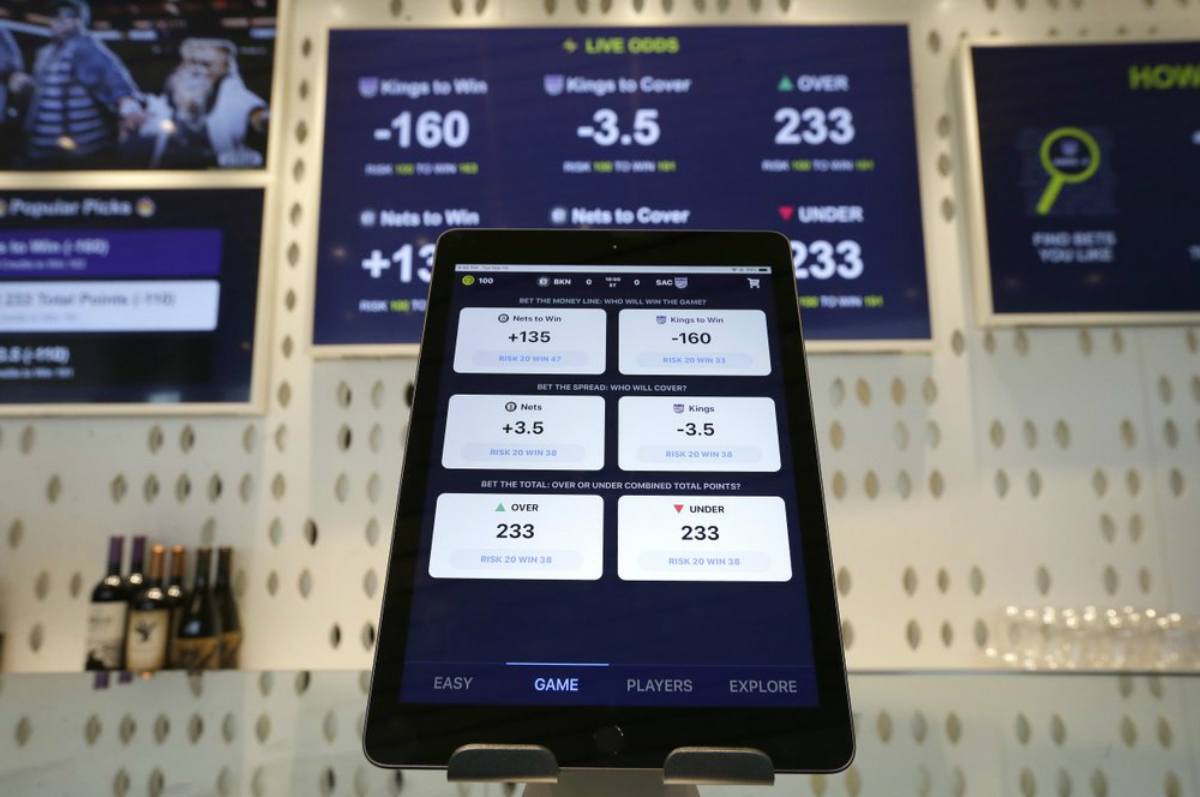 The legality of online betting is somewhat questionable in India. Only Maharashtra outright banned all forms of gambling, whilst other states have legalised it.
In most parts of the country, gambling is not strictly speaking illegal, but it is not regulated either.
If Indian bettors wish to place sports bets via their mobile devices, there is no law that will prohibit them from doing so. However, Uttar Pradesh, for instance, is looking into stricter betting laws, which would have consequences for mobile betting as well.

If lawmakers were to implement targeted laws, it could become difficult or even impossible to find betting apps to download and use for mobile betting.
And even if mobile betting were still available, making deposits or withdrawals could also be made difficult, putting pressure on banks and payment services.
It's not easy to answer the question if mobile betting could be banned. Lawmakers could definitely make it very nearly impossible to have an enjoyable mobile betting experience.
Ultimately, people will continue to place bets on their favourite sports,    preferably via their betting apps. As such, proper regulation would be far more desirable,which even the USA had to acknowledge as many of their cash-strapped states have started to regulate sports betting.