Ever wondered why a university degree is so essential, especially in India, where it is natural and understood that after finishing high school, one will get enrolled in a college or a university – It is almost a given in families that can afford education for their children. 
Well, here is why – as we have progressed and technicalities and specialities have cropped in, more and more careers today require advanced education. 
Today a college degree that provides the foundation for these specifics can be critical to success in the workplace. 
According to research, it was found that earning a university degree can have a significant and expansive impact on one's career. 
As it gives one the opportunity to earn more on average, increase chances of employment, experience greater job satisfaction, prepare for the future and also give you that boost if you want to start something of your own. 
Hence, we have established why a university or a college degree is essential and beneficial.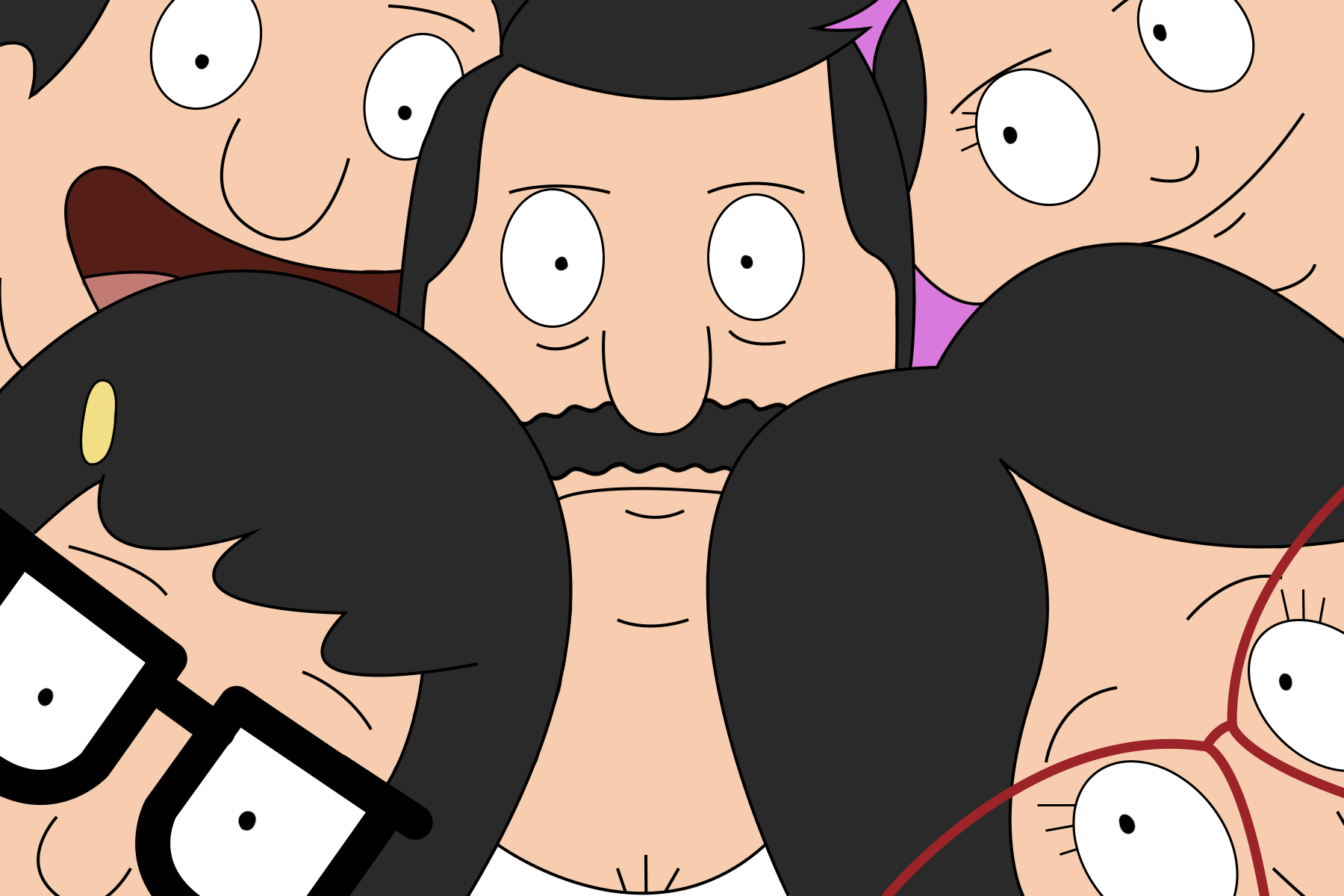 Now we will talk about some of the Indian universities or colleges that may not or are not living up to their potential.
We will check in on important criteria and aspects such that if you and your children are considering enrolling in these universities, they do so with awareness and make an informed decision. 
The criteria we are looking into are the following – 
1. Education Quality
2. Fees
3. Campus Life
4. Placement Records
5. Students Feedback 
Top Ten Worst Private Universities of India
1. Amity University – was established on 24 March 2005; in this timeframe, it has grown into 11 universities and 25 schools in India, and across the world, with more than 175,000 students enrolled.
The campuses of Amity in India are in New Delhi, Delhi NCR, Mumbai, Kolkata, Lucknow, Jaipur, Patna, Raipur, Ranchi, Gwalior and Mohali.
International – London, New York, Singapore, Dubai, Abu Dhabi, Sharjah, San Francisco, Singapore, Amsterdam, Tashkent and South Africa.
Ranked 9th in the top B-School in India.

ABS is also ranked 3rd in the top 75 Private B-Schools in India.

It is ranked 3rd in the top 20 North B-Schools.
When it comes to getting into the realities of what the University is like, we need to base that on the students who have and are studying there. 
1. One of the main reasons why Amity has a bad reputation is that they don't have a cut-off percentage for admissions. Even the entrance exam is relatively easy to crack, and it's like a last resort because they almost accept anyone and everyone, and the driving factor here is – MONEY. 
2. The high fees and living inside the campus are expensive. 
3. Stringent and unreasonable "conduct" standards.
4. Students are in a constant state of war with the institute because of its highly rigid criteria for attendance; one needs a 75% attendance per subject.
5. They take two times Faculty Feedback in one semester. If the students don't want to give feedback, they are stopped from sitting in the examination. 
6. They make their own rules and regulations. – In case a student cannot attend the seminar or any activity. They give students absent for a whole day, then charge extra for reset exams to earn money.
7. It's a 100% Money making University – If you are late for fee payment, they can cancel your admission or charge Rs 7500/- per day as a fine.
8. Worst Faculty – One student disclosed about a certain HOI who gave internal marks without conducting an Exam or test based on an assignment he gave. And one would get to know all questions for the end-term exam as this faculty would tell all questions with answers in advance. 
Despite giving feedback several times about this particular faculty, according to the student, no action has been taken to date.
Is this how a university should work? 
9. If a complaint is made to Amizone(The internal portal of Amity for Students, Staff and Faculty), a student's degree could be stopped; hence it is better not to give any feedback. 
10. No option here to explore at Amity – Only Classes to attend unnecessarily, no practical or job-oriented development.
11. Faculty not up to the mark when compared to other colleges, with internal issues over teaching methods, less experienced in the field, not a clear/transparent academic teaching process, examination department is totally unreliable can compromise your career due to their competence unskill factors which result in damage to your pocket of rechecking fees.
2. Lovely Professional University – Lovely Professional University is a private university located in Chaheru, Phagwara, Punjab, India. The University was established in 2005 by Lovely International Trust under The Lovely Professional University Act, 2005 and started operation in 2006.
Here again, we have derived a conclusion based on student reviews of those who are and have studied at this University. 
1. Firstly, the claim made by the University itself is doubtful since LPU claims to be one of the best universities.
Why? Because let us look at the figures – there are 16 IITs, 31 NITs, 25 IIITs, and 20 GFTIs in India.
If we calculate the total number, it comes to 92; these colleges are preferred mainly by students in the engineering field, 
There are other private ones like Thapar, BITS Pilani and Goa, and there are also more such colleges, and more or less, on average, take them to 120 in total.
So, there are 100+ best colleges in India; clearly, LPU doesn't stand among the best.
2. Faculties and education system – Coming to the claim that their professors are the best and from premium institutes, here is the reality. The majority of these teachers are the ones who were not able to crack JEE, and hence they did B.Tech/ Bachelor in science from a lower college and cracked GATE which is relatively easy compared to JEE. 
Therefore as per students, they lack expertise regards to teaching B.Tech students.
3. Some of these teachers have 0–2 years of experience and are currently pursuing a part-time degree from LPU, so one can only imagine the type of education they would impart to the students.
4. Placements – Now LPU claims that some of their students are placed in APPLE, YAHOO and GOOGLE. 
Now, these companies only go to premier institutes; thus, it is an implausible and false claim. 
Most of those employed by these companies went the route of – Bachelor's from LPU and cracked GATE and then went to such companies.
Hence for LPU to take credit is unreasonable.
3. Chitkara University, Punjab – You'll get mixed reactions.
As per the students, the University is a haven for mostly those students who could not score well in JEE and don't get their dream college or branch in a specific college of their choice. So you'll find more than a thousand students with a relatively similar scores in JEE. 
1. The University, however, does score better than most private colleges in terms of faculty experience and knowledge graph. 
2. The environment could be better in Chitkara. Most students are non-serious about education, and discussion on subjects and topics is something that is amiss in the university culture. 
3. Fee: pretty expensive 
4. Placements: Irrespective of what the brochure for placements says, it is different from reality, as only those who are able to outshine others have a chance to get placed. So it is not a 100% placement scenario as mentioned otherwise.  
4. OP Jindal Global University – This one is a mixed bag!
While some students opine that the University is a MONEY BANK and needs to be more focused on the quality of studies or even the problems faced by students on campus. 
While the student life at Jindal is great, however, the program and the studies are not very well structured. The professors focus more on assignment studies rather than classroom studies. 
There are less or few lectures from professors and more assignments.
However, it scores nicely on administrative facilities. 
5. Thapar Institute of Engineering and Technology – Thapar Institute of Engineering and Technology, formerly Thapar University, is a deemed-to-be-university in Patiala, India. It was founded in 1956 by Karam Chand Thapar.
Here is what some students had to say about the University.
1. Faculty in the majority is seen as demotivating and unsatisfactory, with many saying the faculty here is far below standards if you compare it to any standard engineering college. 
There are complaints regarding how well a subject is explored and that the study is highly textbook based. 
2. High Fee. It's becoming more of a business than an educational institute, and many doubt whether any real "education" exists here. It's all about paying 10 Lakhs and getting a degree.
3. Admitting useless junta (students), many believe that until ten years ago, it used to admit the brightest and the most hardworking. 
However, things seem to have changed as the focus is more on making money and admitting students who are far below standards. 
According to a student, you'll undoubtedly see the difference if you compare today's Thaparian with a Thaparian from 10-15 years ago.
However, as per many students, the placements are good here.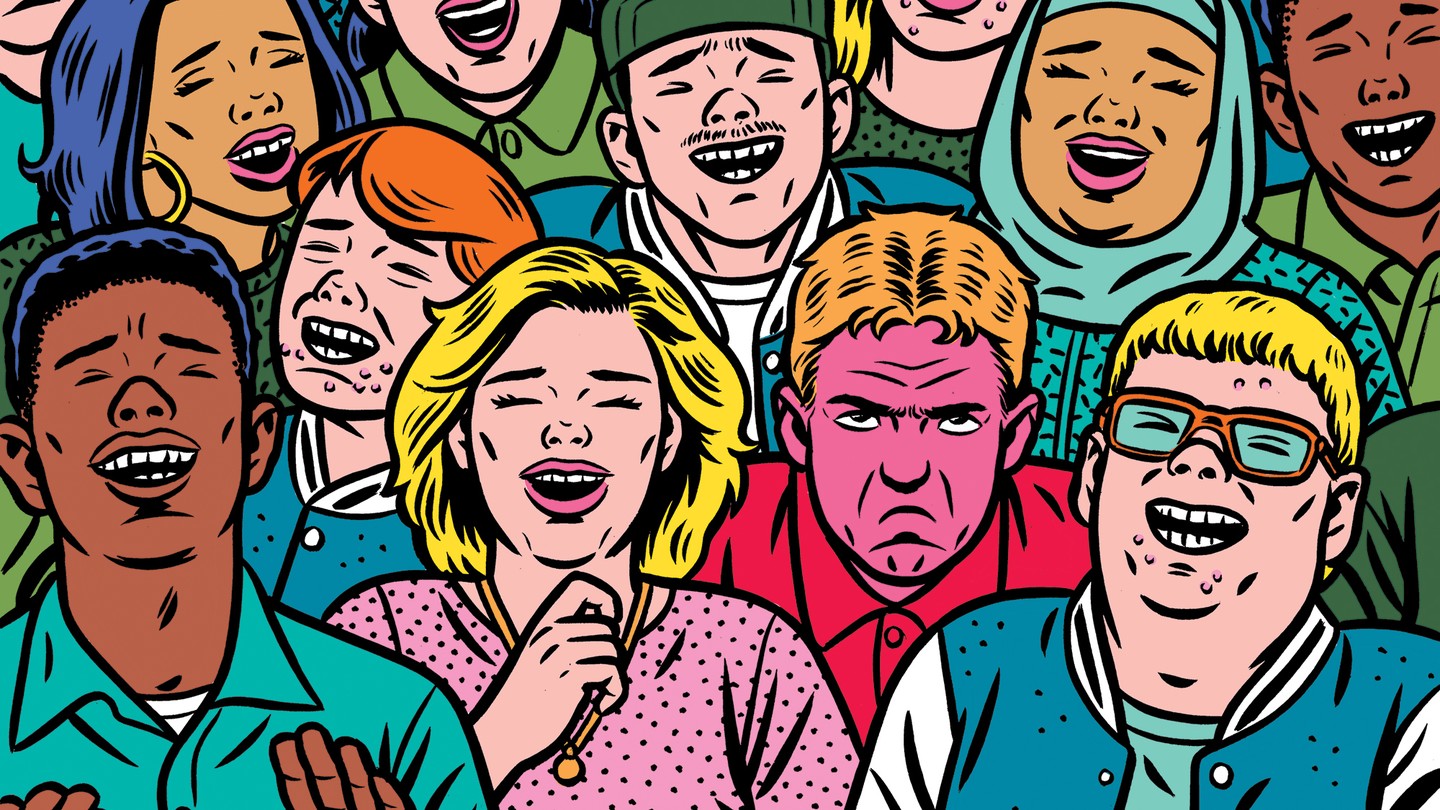 6. Sharda University – Wow, the amount of responses found on and for this University definitely takes the cake. 
Here is one student who asks – What kind of universities produce ineffective, jobless and non-enthusiastic students?
The answer is obviously Sharda. 
But thoughtfully, If you chose Sharda, you decided everything except your education and job.
Starting with the crowd and overall exposure. Most students are tiktokers or the like and are only here because of a lack of better options.  
And many believe that this is the primary reason the image of the students at why University has such a terrible placement record.
Also, the curriculum is elementary, and the exams are easy such that they have maximum pass records. 
Next, the management is regarded as below-par and largely uncooperative. One even went on to say that during admission, they will run around you, but once the mission is accomplished, the game is over!
Most of the faculty are PhD holders, but the institutions from where they got their degrees are highly questionable.
The value of their PhD is only on their resume, and they do not impart any such knowledge to the students. To be blunt, the faculty is incompetent and lack the knowledge of basics, and they are not enthusiastic about teaching or researching their field.
From what I have understood, the curriculum is a big question mark here!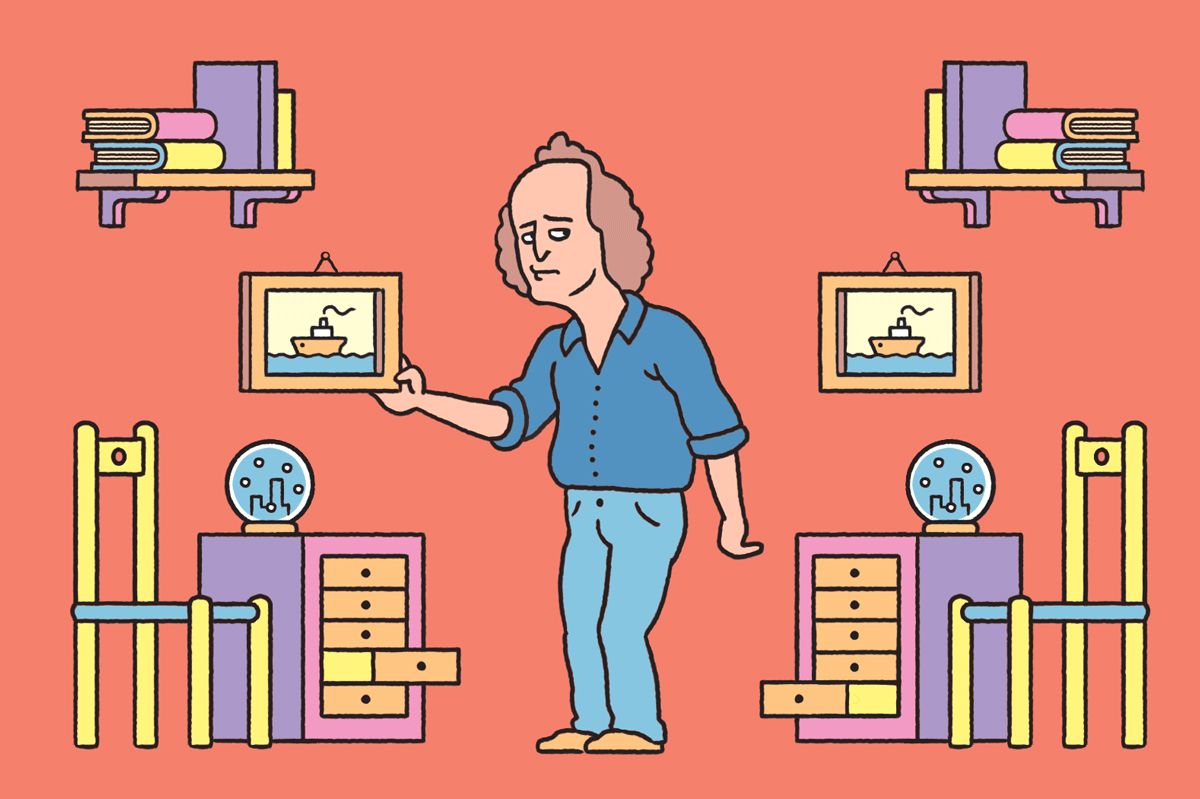 7. Bennett University – Bennett University is a private university near Sector XU-3, Greater Noida, in Uttar Pradesh.
The student's review of the University is pretty straightforward – Bennett University is a total fraud. 
They look good to people outside, but the reality inside is very different. Y
Students were quick to point out that while one might have heard about the highest placement of 44Lakh Per Annum at Microsoft, that is all fake. Microsoft never came for campus placement, and apparently, the student who cleared it applied on his own, not through college. 
So that's his achievement, and Bennett University played no role in that. 
Moreover, only 15–20% are placed from all the graduating batches and on an average salary of 3–4LPA. No company visited the campus. On the name of placements, students were sent to pool campus drives to give interviews where several other colleges were present. 
So that means after spending 20 lacs on your graduation, you have to fight 700 more candidates at the time of placement and too for a 3–4 LPA job.
Another thing pointed out was – Don't ever get fooled by the promise that the Times of India will hire you, and TOI has said they will not hire students from Bennett University.
8. Graphic Era University – Graphic Era Deemed to be University is a private deemed-to-be university in Clement Town, Dehradun, Uttarakhand.
If the name does not surprise you, this will surely – 
"Transforming dreams into nightmares" was written by a student to describe the reality of this University. 
The most common grievances – 
No concerns for the students.

All they care about is MONEY.

HoDs are useless and don't care about the students' problems.

The majority of teachers are egoists (Not all teachers).

Merely 20% of teachers hold PHDs, but the non-PHD holders act like they are Nobel Prize Winners. Most of the teachers are students from the last five years' batch.

The PhD holders have a professional way of teaching (a practical way), rest of the teachers are ready to teach any subject irrespective of their area of expertise (if they have any). Ultimately, the students have to suffer.

Any feedback to them is a shot from a bullet directed to their ego. That's why they choose selective students to fill out their feedback forms.

The PDP department is the best and the most hardworking. 

To be honest, YouTube is better than most teachers in GEHU and its Board of Syllabus, as put by several students.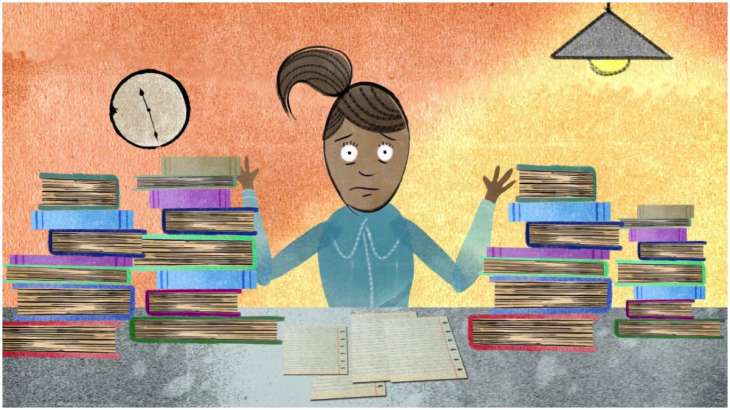 9. Galgotias University – Galgotias University, also known as the Galgotias Campus Two, is a private university and the second regional campus of Galgotias Educational Institutions near Dankaur in Greater Noida, Uttar Pradesh, India. It is recognized by the University Grants Commission and was established in 2011.
This will genuinely humour you since students studying here are brutal; here is what they said – 
Third class faculty – Nobody speaks English, and mostly the lectures are in difficult Hindi. 

Placements are highly doubtable. 

No security for students; as one student elaborated – any "gunda" can enter freely and come after and even murder you: no security checks.

Inadequate Infrastructure, they call fully centralized A.C. building, power goes after every 15 min.

A vent for Black Money
Good teachers: 15%
Moderate: 30%
Bad:55 %
No Power Back Up 
No hygenic fresh drinking water is available
No Elevators that work 
And the list goes on!
Conclusion: Studying in these universities is entirely left to your common sense and pocket!