Trends
Top 10 Best Medical Devices Biomedical Companies In USA In 2023
Top 10 Best Medical Devices Biomedical Companies In USA In 2023
INTRODUCTION
In the United States, there are many biomedical companies that specialize in the development, manufacture, and distribution of medical devices. These companies have become an integral part of healthcare, providing the latest technology to physicians and patients alike.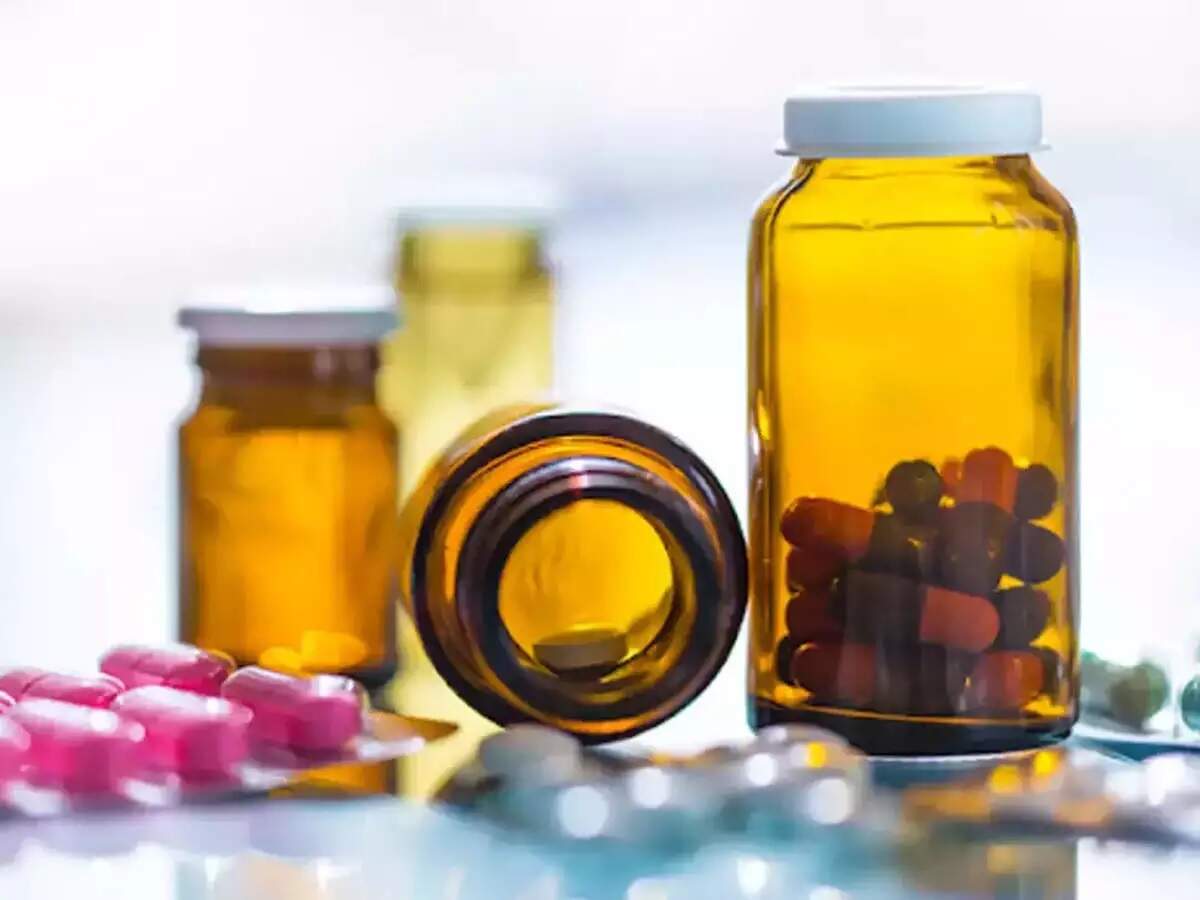 In 2023, medical device companies in the US will continue to be a major force in the healthcare industry, with many products being available to provide the best possible care.
One of the leading biomedical companies in the US is Johnson & Johnson, which produces a wide range of medical devices, including cardiac stents, pacemakers, coronary stents, joint replacements, orthopedic implants, and cardiovascular catheters.
The company also focuses on providing innovative solutions for medical imaging and diagnostics, as well as developing new technologies for minimally invasive surgery. Other prominent companies include Medtronic, Boston Scientific, Stryker, and Zimmer Biomet.
In addition to the major manufacturers, there are numerous smaller companies that focus on one particular area or device, such as diagnostic imaging or prosthetics. These companies often collaborate with larger firms to develop new products, or to provide specialized services. For example, some may specialize in the development of advanced robotic systems for minimally invasive surgery.
In the coming years, medical device companies in the US will face increased competition from international competitors. This could lead to lower prices and more options for consumers.
Additionally, new regulations and standards will likely be put in place to ensure quality and safety of medical devices. As technology advances, we can expect the biomedical industry to continue to evolve, bringing us the most advanced equipment and treatments.
IMPORTANCE
In 2023, medical device and biomedical companies in the USA will continue to play a major role in advancing healthcare technology and improving patient care. Medical devices have become increasingly specialized, with many devices now tailored to specific needs and available to address specific conditions and treatments.
Biomedical companies are also investing heavily in research, development, and production of medical devices that can reduce costs and improve patient outcomes. These investments are creating opportunities for new and innovative medical technology, as well as enhancing existing products.
Furthermore, medical device and biomedical companies are helping to drive innovation in the healthcare industry. For instance, medical device companies are utilizing artificial intelligence and other digital technologies to improve the accuracy and speed of diagnosis, treatment, and monitoring.
Similarly, biomedical companies are leveraging big data analytics and machine learning to develop new drugs and therapies, while also optimizing existing ones. Additionally, they are researching and developing new techniques and platforms such as robotics and nanotechnology to advance the use of medical devices.
Despite the increased competition in the market, medical device and biomedical companies remain highly profitable due to their expertise and knowledge in the field. By offering superior service and quality products, these companies are able to gain the trust of patients and healthcare professionals alike.
They are also looking to expand their reach further into international markets so that they can provide better support and services to their customers.
In summary, medical device and biomedical companies in the USA are playing an increasingly important role in advancing healthcare technology and improving patient care. With their growing expertise and resources, they are able to develop innovative solutions that help reduce costs and improve patient outcomes.
Additionally, they are exploring new markets and technologies to create even more opportunities.
Here are the top 10 best medical devices biomedical companies in USA in 2023
Medtronic – Medtronic is a global medical technology leader, providing healthcare solutions and services for more than 60 years. They are focused on creating innovative medical solutions that improve the lives of patients around the world. Medtronic provides a broad range of technology-driven products and services to healthcare professionals, hospitals, and home care settings.
Their products and services include cardiac and vascular devices, diabetes management products, neurological and orthopedic technologies, minimally invasive therapies, and other surgical and clinical treatments. Medtronic offers personalized support and customized solutions that help healthcare providers and their patients get the best possible outcomes.
They work with leading researchers, clinicians, and partners to develop breakthroughs in diagnostics, therapeutics, and rehabilitation. Medtronic is committed to improving patient care and reducing costs by offering advanced technologies and comprehensive programs in disease management and preventive care.
They also make sure that their products and services meet the highest quality standards and are compliant with international regulatory requirements.
Johnson & Johnson – Johnson & Johnson is a multinational healthcare company that was founded in 1886 and is headquartered in New Brunswick, New Jersey. The company manufactures and sells pharmaceuticals, medical devices, consumer products, and biologics worldwide.
Johnson & Johnson operates through four business segments: Pharmaceuticals, Consumer Healthcare, Medical Devices, and International. Johnson & Johnson's Pharmaceuticals segment develops and commercializes prescription drugs and vaccines for major medical areas such as immunology, infectious diseases, neuroscience, oncology, and cardiovascular and metabolism.
The Consumer Healthcare segment offers over-the-counter medications, women's health products, oral care products, nutritionals, baby care products, and more. The Medical Devices segment focuses on developing and manufacturing medical devices, diagnostics and services used in the treatment of trauma, cardiology, diabetes and vision care, among other medical conditions.
Lastly, Johnson & Johnson's International segment provides consumer and healthcare products to customers located outside of the United States. Over the past decade, the company has made significant progress in the development of technology and operational capabilities that have enabled it to remain competitive in the global market.
Through its comprehensive product portfolio, expansive research and development capabilities, and strategic acquisitions, Johnson & Johnson has become one of the world's leading healthcare companies, providing advanced healthcare solutions to consumers around the globe.
Philips – Philips is a global leader in healthcare, lifestyle, and technology solutions. Founded over 135 years ago in the Netherlands, it's become one of the world's most recognizable brands with more than 80,000 employees working in over 100 countries. The company is known for its innovative products and services in areas such as healthcare, consumer electronics, lighting, home appliances, and more.
Philips is committed to making people healthier and more comfortable through meaningful innovations based on meaningful insights. They are focused on improving people's lives by providing smart products and services that are easy to use and understand. In healthcare, Philips develops innovative medical devices, software, and services to help people achieve better health outcomes.
In consumer electronics, Philips provides cutting-edge audio and video solutions for entertainment and everyday needs. In lighting, Philips designs unique lighting systems that bring people together and create an inviting atmosphere. Finally, Philips helps make life at home easier and more efficient with their range of connected appliances.
Philips is devoted to creating sustainable value for customers, people, and society and pursues this goal with a long-term vision for responsible business.
Boston Scientific – Boston Scientific is a medical technology company that develops and manufactures medical devices for use in the diagnosis and treatment of a wide range of conditions. Founded in 1979, it is now one of the world's leading companies in the medical device industry.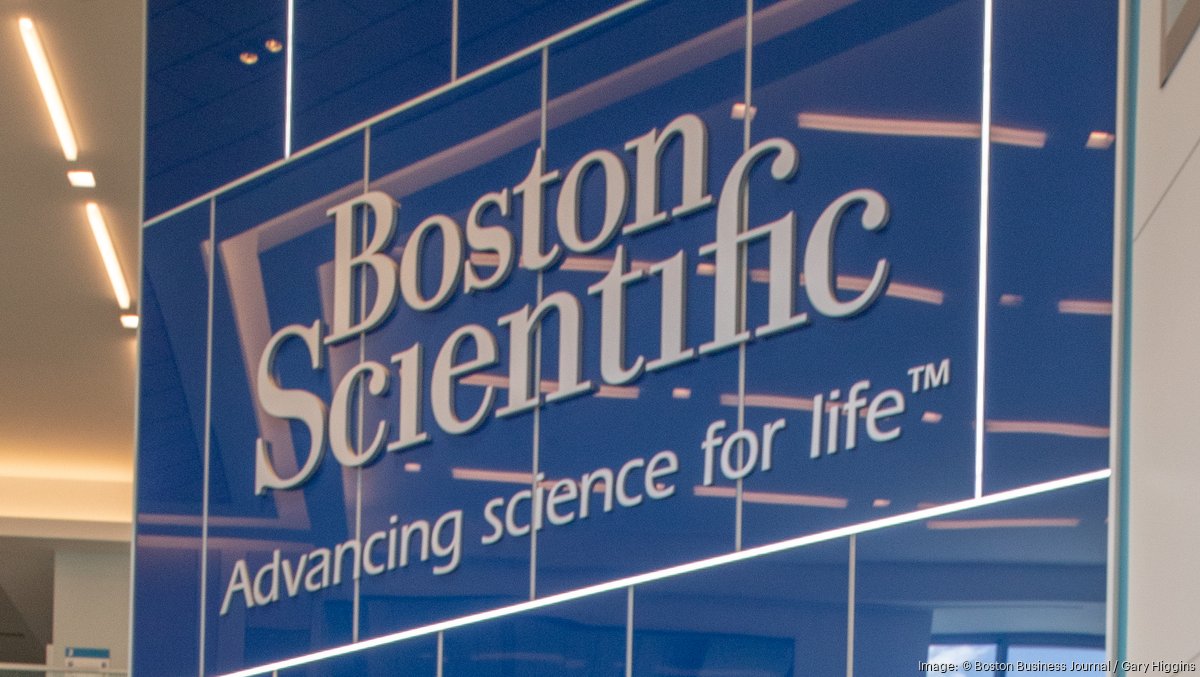 Boston Scientific produces a broad range of products, including interventional cardiology, neurovascular stenting, neuromodulation, peripheral vascular, urology, electrophysiology, and endoscopy. The company has over 40,000 employees and is headquartered in Marlborough, Massachusetts.
Boston Scientific has a track record of developing innovative products designed to improve patient outcomes. Among its most notable products are the CardioMEMS HF System, which uses implantable sensors to measure intracardiac pressures and heart failure symptoms, and the Watchman Left Atrial Appendage Closure Device, which helps reduce stroke risks in patients with atrial fibrillation.
Additionally, the company provides an array of services and solutions, such as clinical data management, advanced analytics, and strategic planning support.
The company is committed to providing quality healthcare solutions through their global network of partners, distributors, and customers. Boston Scientific's goal is to continue to advance innovation and leverage its resources to further improve patient care.
Through advances in technology and key collaborations, Boston Scientific is constantly working to develop new technologies and treatments to improve the lives of patients around the world.
Siemens Healthineers – Siemens Healthineers is a German multinational medical technology company dedicated to providing innovative healthcare solutions. It is one of the largest suppliers of medical equipment and services in the world, with products ranging from diagnostic imaging systems and laboratory diagnostics to digital health and enterprise services.
As of 2021, it has a workforce of over 50,000 employees in more than 70 countries. Siemens Healthineers is committed to helping healthcare providers worldwide improve patient outcomes by offering advanced technologies, software, and services that enable precision medicine, personalized healthcare, and greater access to care.
The company's portfolio includes digital health solutions such as predictive analytics, telemedicine, and artificial intelligence; imaging and diagnostic solutions for imaging and oncology applications; laboratory diagnostics systems and supplies for sample collection, processing, and analysis; and enterprise services for managing process flows and driving efficiency.
Siemens Healthineers also works closely with healthcare providers to develop innovative treatments, guidelines, and protocols that improve the quality of care. By remaining at the forefront of technological innovation, Siemens Healthineers has become a leader in the industry and is transforming healthcare around the globe.
Stryker – Stryker is a global medical technology company that produces innovative products and services for the surgical, medical, and orthopedic markets. Founded in 1941, Stryker has grown to become one of the leading healthcare companies in the world.
They have over 40,000 employees in more than 100 countries and produce an extensive range of medical technologies, including ventilators, braces, implants, and surgical instruments.
Stryker's mission is to make healthcare better through the development of groundbreaking technologies, products and services. Their commitment to innovation and quality has led them to create some of the most advanced medical solutions available on the market today.
From developing groundbreaking medical robotics to inventing new materials for orthopedic implants, Stryker is at the forefront of modern medical technology.
In addition to their products and services, Stryker provides high-quality training and education to healthcare professionals. This includes both in-person and online programs, such as continuing medical education courses and certification programs. Stryker also partners with organizations and governments to promote access to healthcare and enhance the quality of healthcare around the world.
With its dedication to quality, innovation, and service, Stryker is committed to making a difference in people's lives and improving the quality of healthcare worldwide.
Abbott Laboratories – Abbott Laboratories is a leading healthcare company that has been providing innovative health care solutions and products for more than 125 years. The company manufactures, markets, and distributes a range of pharmaceuticals, medical devices and consumer products in more than 150 countries around the world. Abbott Laboratories is committed to advancing science, improving lives and helping people gain access to quality health care.
The company's portfolio consists of several divisions, such as pharmaceuticals, nutrition, diagnostics, vascular, and point of care products. These divisions work together to improve patient care, reduce costs, and increase access to health care services. In addition, Abbott Laboratories is focused on developing new treatments and discovering innovative technologies to meet the needs of healthcare professionals and patients alike.
Abbott Laboratories aims to be a leader in providing quality healthcare, enhancing the lives of individuals, and making healthcare more affordable and accessible. The company invests heavily in research and development in order to find innovative solutions and products that are tailored to address the specific needs of its customers. It also works closely with healthcare providers to develop new treatments and therapies.
In terms of financial performance, Abbott Laboratories has grown significantly over the past few years. The company recently reported an 18 percent increase in sales for the fourth quarter of 2017, compared to the same period in 2016.
It also reported a 15 percent year-over-year growth in operating income for the same period. Its stock price also increased by more than 28 percent in 2017, making it one of the best performing stocks of the year.
Overall, Abbott Laboratories is a trusted and reliable company that continues to provide quality healthcare products, treatments, and services. With a focus on innovation and a commitment to improving patient care, Abbott Laboratories is well positioned to continue to grow and succeed in the future.
Baxter International – Baxter International is a global healthcare company based in Deerfield, Illinois. Founded in 1931, the company manufactures and markets products that save and sustain the lives of people with chronic and acute medical conditions.
The company operates through two business segments, Hospital Products and Renal Care. Baxter's Hospital Products include intravenous solutions, premixed drugs, dialysis equipment and therapies, nutrition products, inhalation anesthetics, and biosurgery products. Its Renal Care segment provides renal-replacement therapy to patients suffering from end-stage renal disease.
Baxter also provides various services, such as hospital pharmacy automation, analytical instruments, software, and technology designed to improve clinical outcomes and operational efficiency. It has operations in more than 100 countries across the globe and serves customers in hospitals, dialysis centers and alternate care sites, including home health agencies and long-term care facilities.
In 2020, Baxter generated revenue of $12.6 billion, with its Renal Care segment contributing nearly 45% of sales. Its largest markets are the US, Europe and Asia Pacific, which together account for around 85% of revenues. In addition, the company partners with governments, payers and organizations worldwide to develop healthcare systems that meet the needs of local populations.
Baxter's mission is to create meaningful and lasting impact in the lives of people around the world by advancing treatments and technologies that enable better patient outcomes and improved quality of life. To achieve this, it continuously invests in research and development and focuses on innovation, strategic partnerships, and collaboration.
Becton Dickinson – Becton Dickinson (BD) is a leading medical technology company that manufactures and sells a wide range of medical supplies, devices, laboratory equipment and diagnostic products. Founded in 1897 by two entrepreneurs, Maxwell Becton and Fairleigh S. Dickinson, the company has grown to become one of the world's largest suppliers of medical and laboratory supplies.
BD operates in more than 50 countries, with over 40,000 employees worldwide. The company focuses on improving patient outcomes through innovative medical technologies. Products include infusion and injectable drug delivery systems, diabetes care devices, safety syringes and needles, pre-filled syringes, sharps containers, microbiology products, and contamination control products.
BD also offers clinical diagnostics, lab automation and life sciences research products, as well as biosciences reagents and proteins. In addition, BD offers healthcare informatics, including software and services for medication management, data tracking and analysis, and health informatics.
BD's mission is to help protect people from infection and improve outcomes through innovative technology and dedicated service.
GE Healthcare – Ge Healthcare is a leading global healthcare technology and services provider with operations in over 100 countries around the world. Established in 2001, the company provides comprehensive solutions to clinicians, hospitals, and healthcare organizations, including imaging systems, medical diagnostic equipment, digital health technologies, nursing care products, environmental monitoring and patient care systems, and more.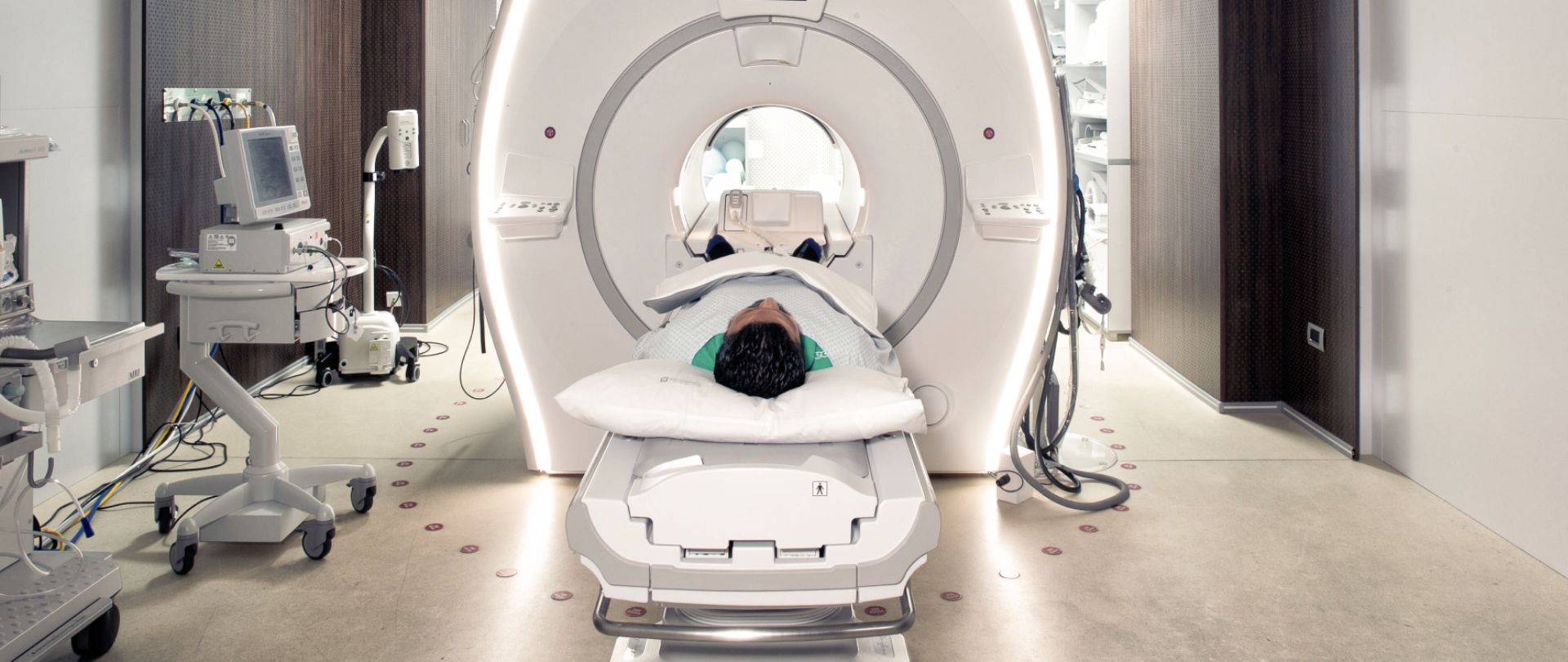 Ge Healthcare's innovation strategy focuses on advancing healthcare through an integrated model that combines data analytics, predictive models, AI, and machine learning to improve clinical outcomes and patient experience. The company's mission is to use its products and technologies to transform healthcare by empowering clinicians, enabling faster diagnosis and treatment, and providing better access to quality care for all patients.
Ge Healthcare has recently made investments in new technologies such as artificial intelligence, cloud computing, and 5G networks in order to further advance its mission of delivering innovative healthcare solutions.
CONCLUSION
In 2023, biomedical companies in the United States are expected to continue their rapid growth and innovation. Medical devices will see a surge in development and use, with new technologies emerging to make diagnosis and treatment easier and more effective.
Companies are also investing heavily in artificial intelligence (AI) and machine learning to create smarter, more efficient medical products. With the help of AI, medical devices can better identify and respond to health risks, allowing for more personalized and targeted treatments.
Additionally, advances in 3D printing technology and robotics are ushering in a new wave of devices that offer new levels of accuracy and precision. The future looks bright for biomedical companies in the US, and they are poised to continue to shape the industry in the years ahead.