Push Notification Services came out ten years ago, so there's a huge variety available on the market. Push notifications are messages sent by an application that shows up on the user's screen. The primary motive behind sending these push notifications is to improve engagement and deliver information. A Push Notification (also called server push notification) enables the delivery of information from the app to the mobile device (or computer) without a request from the user.
It's important to keep in mind that the success of your push notifications won't come down solely to the tools you use – you also need the right strategy. It's all about figuring out which kind of notifications users want to receive and making them attractive and useful. There's a large number of tools available in 2021, so don't hesitate to try them to find the best option for your business.
Let's have a look at the most reliable push notification service providers in India in 2021.
1. OpenBack
OpenBack is an innovative mobile engagement platform that is working with some top mobile apps and games in the industry. Our platform is unique in that we are the only push notification SDK that is fully compliant by default with all local privacy regulations, such as HIPAA, COPPA, and GDPR. We accomplish this through our hybrid platform that uses mobile edge computing and machine learning to process user data at the source, without the need to send it to a third-party cloud server. This unique take on push technology also makes our platform the most reliable SDK in the industry to date.
2. PushWoosh
PushWoosh makes day-to-day marketing communications more efficient for you. Automate your customer engagement and retention workflows and reach your goals easily without any technical skills. Pushwoosh provides the most diverse cross-platform push notifications system that lets marketers, mobile developers, and app owners reach and engage their audience with unprecedented ease.
Pushwoosh has changed the dynamics of mobile marketing with the introduction of the free full-featured push notifications service back in 2011. The company supports the idea of working closely with its community to deliver a responsive platform based on the latest tendencies in mobile communication channels.
3. Amazon SNS
Amazon Simple Notification Service (Amazon SNS) is a fully managed messaging service for both application-to-application (A2A) and application-to-person (A2P) communication. The A2A pub/sub functionality provides topics for high-throughput, push-based, many-to-many messaging between distributed systems, microservices, and event-driven serverless applications.
Using Amazon SNS topics, your publisher systems can fan-out messages to a large number of subscriber systems including Amazon SQS queues, AWS Lambda functions, and HTTPS endpoints, for parallel processing, and Amazon Kinesis Data Firehose. The A2P functionality enables you to send messages to users at scale via SMS, mobile push, and email.
4. Catapush
Catapush is a simple, reliable, and scalable delivery API for mission-critical push notifications for applications. Catapush is ingrained in the Web and Mobile ecosystems to an extent where they have developed proprietary systems and provide innovative messaging solutions and push services. They help enterprises and business customers to stay ahead with a more effective operational messaging solution and reducing costs. Catapush differs in the pushing notifications game because of its 2-way service, allowing replies to each sent message.
Its real-time communication channel with customers is its competitive advantage over its competitors. Detailed delivery info and real-time status (sent, delivered, read) about each message sent is provided via callback to a backend system. The solution support text personalization with the variable for massive sending and 2Way communication. SMS fallback for universal reach and additional reliability is provided too.
5. LeanPlum
Leanplum, the leading multi-channel customer engagement platform helps forward-looking brands like Tesco and Zynga meet the real-time needs of their customers. By transforming data into an understanding of users' needs and wants, and optimizing engagement campaigns utilizing multiple communication channels, the platform delivers unified experiences that are timely, tested, and relevant — building customer loyalty that fuels business growth.
You will find their best-in-class solutions allowing more than 200 global brands to send timely and relevant push notifications, in-app messages, and emails to better serve their customers. Leanplum has also been recognized as one of Fortune's Best Companies to Work For and Entrepreneur's Best Entrepreneurial Companies in America.
6. PushAlert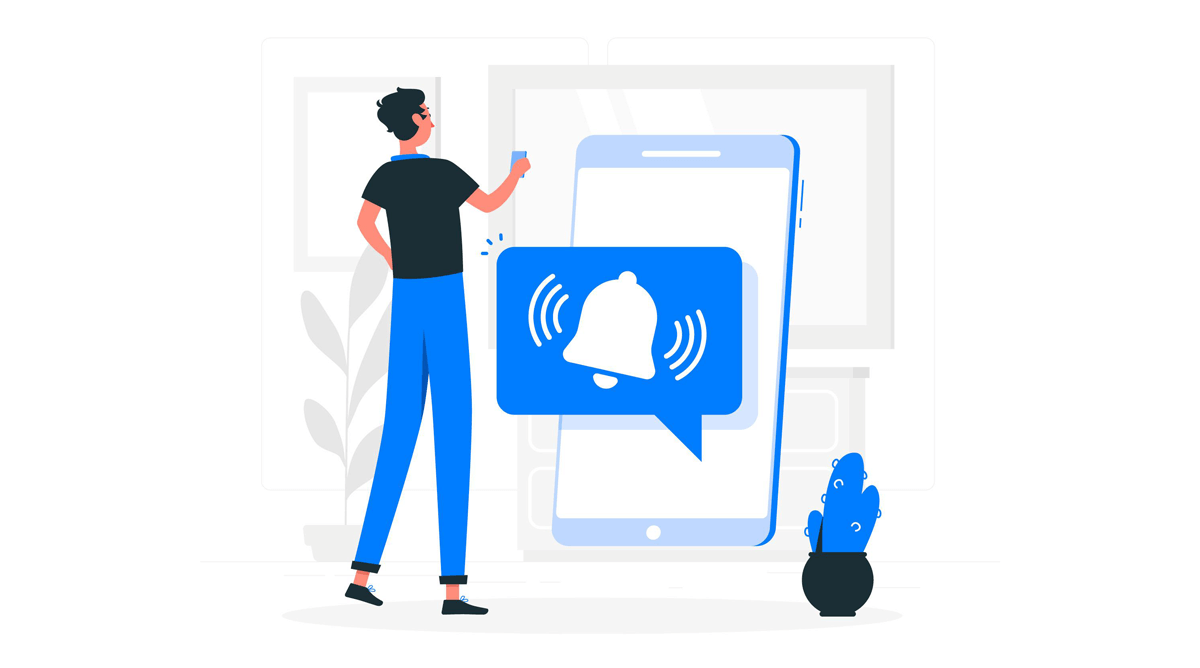 PushAlert, InkWired's 3rd major product was launched in January 2017 to the public. It is a user-engagement and retention SaaS platform. It has been designed from the ground up to be easy to use and help with marketing automation. PushAlert provides real-time Web Push notifications on both desktop and mobile devices with easy smart-code integration as well as real-time analytics on campaign performance and targeting through query-based Audience Creator.
It is aimed at the future of web and re-marketing strategies, where websites will be replaced by progressive web apps which would mimic the behavior of native apps with push notification and offline support. Trusted by leading companies, media agencies, startups, PushAlert has paved the way for the future of digital marketing to boost growth. PushAlert is proud to be made in India.
7. OneSignal
OneSignal is a market-leading customer messaging and engagement solution, offering mobile and web push notifications, in-app messaging, SMS, and email. This powerful multi-channel platform enables one million businesses to deliver over 8 billion messages daily.
Powered by superior architecture, OneSignal is designed to scale with your business and deliver messages more quickly and reliably than the competition. By providing an open API, extensive documentation, free accounts, and intuitive personalization and analytics tools, they help businesses of all sizes provide a seamless messaging experience to create meaningful customer connections.
8. Taplytics
Modern development teams choose Taplytics to increase their ROI on the features they release. They provide zero bloats, cross-platform AB Testing, and Feature Flag solutions that power the experiences behind today's leading apps and websites.
With various SDK, API, private cloud, or on-premise options, Taplytics provides modern feature delivery solutions that make it easy for your team to take full control of your digital experiences. Some of the other features available are automated messaging, geolocation to send Push Notifications to specific locations, and real-time analytics. Its campaigns can also be measured with specific goals in terms of retention, awareness, or engagement.