Trends
Top 10 Best Holiday Rentals Companies In USA 2023
Top 10 Best Holiday Rentals Companies In USA 2023
INTRODUCTION
In 2023, holiday rental companies in the USA are becoming increasingly popular as more travelers seek out unique, local experiences. From tents in the desert to beachfront cabins and mountain hideaways, there is something for everyone. Renting a vacation home can be a great way to explore new places and find a comfortable, private spot for a much-needed break.
When choosing a holiday rental company, it's important to do your research. Look at online ratings and reviews, and ask friends and family who have used specific companies before. It's also a good idea to contact multiple companies and compare prices, amenities, and policies.
Most holiday rental companies require renters to sign a contract which outlines the length of stay and the rules of the rental property. This includes the cost of rent, any extra fees or charges, and what is expected from the renter in terms of housekeeping and maintenance. It's important to read through the contract carefully before signing to make sure you understand all of the details.
It's also a good idea to look into additional insurance coverage for your rental property. Many holiday rental companies offer extra insurance plans that cover accidental damage, theft, and other potential hazards. This can give you peace of mind during your stay and help protect you financially if something unexpected happens.
Overall, holiday rental companies in the USA are providing an ever-growing range of options for travelers in 2023. With thoughtful research and a few extra precautions, you can find the perfect home away from home for your next adventure.
IMPORTANCE
In 2023, holiday rentals companies in the USA are expected to be increasingly important for travelers looking to experience a unique and personalized vacation. Holiday rentals offer an intimate experience that traditional accommodation options cannot match, providing travelers with more space, privacy, and independence. The increasing popularity of online travel booking sites like Airbnb and VRBO has made it easier than ever to find great holiday rental options, and this trend is expected to continue into 2023.
Additionally, holiday rentals offer substantial cost savings compared to traditional hotel stays, making them increasingly attractive for travelers on a budget. Holiday rentals often provide more value for the money, providing guests with a fully-equipped kitchen, laundry appliances, and other amenities for a fraction of the cost.
2023 is also expected to see an increase in the number of services and technologies available to holiday rentals companies, such as real-time inventory management, automated cleaning and maintenance, and virtual reality tours of properties. These services will make it easier for owners to manage their properties and provide a better experience for guests.
Finally, holiday rentals provide an opportunity for companies to tap into new markets and expand their reach. By offering short-term stays in areas where there is a lack of traditional accommodation, holiday rentals can attract tourists who might otherwise not consider visiting those destinations.
Overall, holiday rentals companies in the USA are expected to be increasingly important in 2023, providing travelers with a unique and personal experience at a fraction of the cost. With the rise of new technologies and services, holiday rentals have become a great option for travelers looking to enjoy a memorable vacation.
Here are the top 10 best holiday rentals companies in USA 2023.
Airbnb – Airbnb is a travel and hospitality company that enables people to book unique experiences, accommodations, and other travel-related services. It was founded in 2008 and is headquartered in San Francisco, California. Airbnb is one of the world's most recognizable brands and is used by millions of people worldwide.
Airbnb offers travelers an alternative to traditional hotels and motels, providing them with a more authentic and personalized way to experience their destination. Airbnb also provides hosts with an easy way to rent out their properties and make extra income. Airbnb's platform allows guests and hosts to interact directly, without the need for a third-party company or agent.
The platform allows hosts to list their properties and guests to choose from a variety of amenities, such as location, size of property, type of accommodation, price range and availability. Guests can also view photos and reviews posted by previous guests to help them decide if they want to book the property.
Hosts are able to set their own prices and manage their properties, as well as provide any additional services they may offer. Airbnb also has a customer service team available 24/7 to answer questions and facilitate travelers and hosts. In addition, Airbnb also provides safety and security measures such as insurance, a secure payment system, and verification of user profiles.
Airbnb continues to expand its services, offerings, and presence in different cities around the world. Today, Airbnb is a global brand offering travelers a unique and authentic way to experience their destinations.
Vacasa – Vacasa is a vacation rental management company founded in 2009. Since then, they have grown to become the largest full-service vacation rental management platform in North America. Vacasa offers professional property management and marketing services for homeowners who want to rent out their vacation home. They manage everything from housekeeping and maintenance, to online booking and advertising.
Vacasa has an experienced team of local property managers who understand the market in each of their areas. This means that Vacasa can provide higher returns for homeowners than any other vacation rental management company. Vacasa also works closely with homeowners to make sure your rental meets all local regulations and insurance requirements.
Vacasa utilizes the most up-to-date technology to maximize the potential of your vacation rental. Their state-of-the-art booking engine and website give you maximum visibility and exposure, along with detailed analytics and reporting. In addition, Vacasa uses dynamic pricing strategies to optimize your rental's earning potential.
The Vacasa team also understands the importance of guest experience. Their knowledgeable customer service team responds quickly to any questions or concerns guests may have. They also provide 24/7 on-call support, to ensure your rental is safe and secure.
Vacasa is committed to helping homeowners and investors get the most out of their vacation rental. By offering comprehensive services, powerful technology, and an experienced team, Vacasa makes it easy for you to make money from your vacation rental.
HomeAway – HomeAway is a vacation rental company that helps travelers find unique places to stay all over the world. Founded in 2005, HomeAway now lists more than two million properties in 190 countries, ranging from full-service villas to cozy cabins and beach houses.
The company offers travelers a variety of ways to search for their perfect rental, including by destination, amenities, price, and more. They also offer detailed listings with photos, descriptions, and reviews to help you make an informed choice.
HomeAway also provides concierge services to help with booking, activities, and other extras. On top of that, they have a 24-hour customer service line to ensure your vacation goes as smoothly as possible. With HomeAway, you can explore new cities, discover hidden gems, and turn any trip into a memorable adventure.
VRBO (Vacation Rentals by Owner) – VRBO (Vacation Rentals by Owner) is a vacation rental marketplace that allows people to rent out their homes and other accommodations directly to travelers looking for unique, short-term lodging options. With over two million listings in more than 190 countries, VRBO offers a wide variety of accommodations, ranging from cabins and condos to apartments, beach houses and villas. The company also offers travel insurance and other services to ensure travelers have a great experience.
VRBO was founded in 1996, and has grown to become one of the leading vacation rental companies in the world. It is part of HomeAway, Inc., a publicly traded online marketplace for vacation rentals. As of 2017, approximately 400 million travelers used VRBO to find rental properties each year.
The advantages of using VRBO are numerous. For example, travelers can easily search for properties in their desired location, select the perfect rental, and book it instantly. They also have access to detailed property descriptions, photos, reviews, ratings, and amenities that help them make an informed decision about their rental. Additionally, VRBO offers secure payment processing, plus a variety of travel insurance options to help protect against unforeseen occurrences.
VRBO also offers numerous tools to assist property owners. Property owners can create a listing and manage bookings, payments, and fees with ease. They can also access powerful analytics that allow them to monitor their performance and track their progress. In addition, property owners benefit from HomeAway's expansive global reach, allowing them to capture more leads and convert them into bookings.
In summary, VRBO is an established and reliable provider of vacation rentals worldwide. It offers travelers a convenient way to find and book rental properties, while providing property owners with powerful tools to maximize their rental income.
Sonder – Sonder is a cutting-edge technology company that has revolutionized the way people communicate. Founded in 2021, the company developed a revolutionary natural language processing platform that enables users to communicate with each other in real-time through chat, voice, and video.
Sonder's platform leverages powerful artificial intelligence technologies to provide an intuitive and user-friendly experience. It can accurately detect nuances in human conversations and produce meaningful responses in natural language. This allows for smoother and more efficient communication between users.
Sonder also offers a wide range of services and features that make it easy for users to customize their experience. For instance, users can personalize their conversations with custom backgrounds, avatars, and profile pictures. They can also add audio and video effects to their conversations and use tools such as text-to-speech and speech-to-text. Additionally, they can take advantage of Sonder's integrations with popular third-party applications, such as Slack and Zoom.
In addition to its technology advancements, Sonder is committed to providing a secure, reliable, and safe environment for its users. It uses advanced encryption technologies to protect user data from unauthorized access and malicious attacks. Furthermore, it provides 24/7 customer support and regular updates to ensure that its users remain satisfied with their experience.
Overall, Sonder is an innovative company that has brought a new level of convenience and efficiency to the way people communicate. Its platform stands out from the competition due to its comprehensive feature set, intuitive design, and security measures. Thanks to Sonder, communication is no longer just about words — it's about connecting with others on a deeper level.
Flipkey – Flipkey is a vacation rental company based out of Boston, Massachusetts. Founded in 2006, the company offers short-term rentals for travelers looking for unique accommodation options. They offer over 600,000 properties worldwide and have experienced massive growth since their launch.
Flipkey focuses on providing a safe and secure platform for renting properties. Their website provides detailed descriptions of each property, as well as reviews from other users. Travelers can choose from a variety of amenities such as pet-friendly spaces, WiFi access, and on-site laundry facilities. Additionally, they provide 24/7 customer support and a Book with Confidence guarantee to ensure that customers are satisfied with their rental.
Flipkey also partners with leading travel providers such as Expedia and Skyscanner to provide a comprehensive selection of vacation rental accommodations. Through their technology platform, travelers can quickly search for and book properties without needing to go through a middleman. Furthermore, Flipkey also has its own mobile app for booking on the go.
Overall, Flipkey is an excellent choice for travelers looking for a reliable and secure platform to plan their next getaway. With over 600,000 properties worldwide, travelers are sure to find the perfect accommodation to suit their needs. The company's commitment to providing safe and secure reservations combined with convenient booking features make Flipkey an ideal choice for any traveler.
TripAdvisor Rentals – TripAdvisor Rentals is a leading vacation rental platform that offers travelers a wide selection of over 6 million professionally managed homes. They make it easy to find and book the perfect place to stay for any type of trip, from beachfront condos to luxury villas.
With properties in more than 220 countries around the world, they provide an expansive variety of locations, amenities, and styles to choose from. Their website also provides helpful tools such as detailed maps, traveler reviews, and vacation rental ratings to make it easier for customers to find the perfect rental.
In addition to its rental services, TripAdvisor Rentals supports travelers with 24/7 customer service and comprehensive travel insurance. From booking to check-in, their team of experts is available to make sure customers have an enjoyable, stress-free vacation experience.
With their commitment to quality, convenience, and affordability, TripAdvisor Rentals has become one of the most popular choices for travelers looking for rental accommodation.
Luxury Retreats – Luxury Retreats is a premier vacation rental company that offers an exceptional collection of luxurious and stylish properties located in some of the world's most sought-after destinations. From villas, apartments and condos to private islands, chalets and country estates, Luxury Retreats provides guests with a unique selection of accommodations that have been handpicked by its team of travel experts for their beauty and comfort.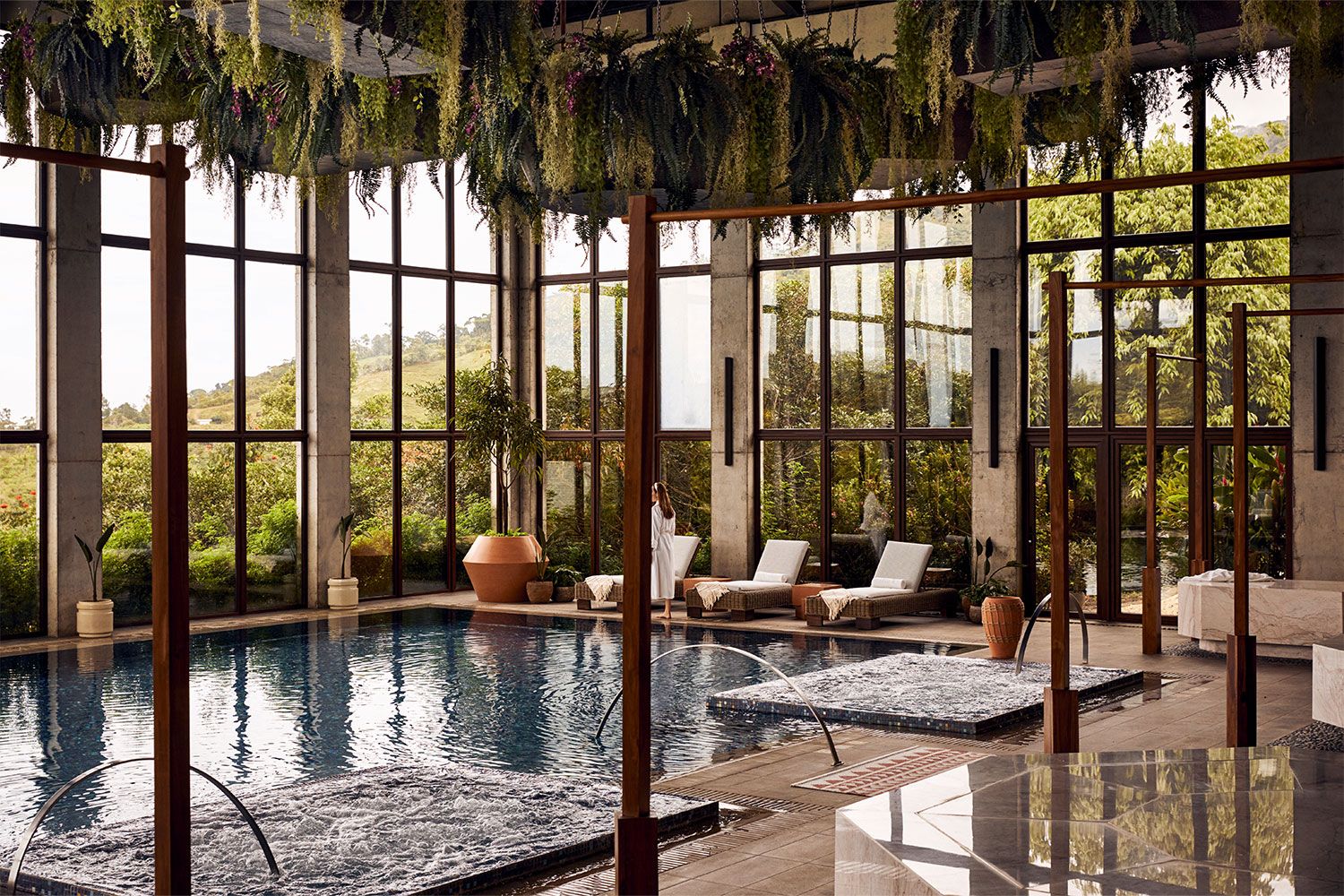 Each property is meticulously managed to ensure it exceeds guests' expectations. Guests can choose from an array of remarkable amenities including private pools, spas, terraces, gardens and more. No matter the occasion or budget, Luxury Retreats can offer travelers the perfect retreat.
In addition to offering one-of-a-kind properties, Luxury Retreats also provides a range of services designed to make the planning process easy and stress-free. The experienced concierge team is available around the clock to help with booking activities, making dinner reservations, arranging for transportation and more. There's even a 24/7 customer service line for those who need assistance during their stay.
Whether travelers are looking for a romantic getaway, family vacation, or special event, Luxury Retreats will make sure it's a memorable experience.
Cuddlynest – Cuddlynest is a technology company based in Silicon Valley. Founded in 2021, the company has quickly become one of the most innovative and successful startups in the industry. They specialize in providing affordable, high quality home automation solutions that allow users to remotely control their home environment from anywhere in the world.
Their core product is a voice-controlled AI assistant called CuddlyOS which can be used via an app installed on any compatible device. The assistant helps users monitor their homes and provides personalized recommendations for ways to optimize energy efficiency, security and convenience. It can also detect when somebody is at home and respond with custom automated responses.
The company's product line also includes other home automation devices such as doorbells, lights, sprinklers, thermostats, garage doors, and more. All products are designed to be easy to use and integrate seamlessly with each other. Additionally, they offer custom service plans and discounts for bulk orders.
Cuddlynest is committed to innovation and customer satisfaction. Their team of engineers, designers, and software developers continuously work to improve their products and services. The company also strives to provide a safe and secure environment for their customers. They use top-of-the-line encryption algorithms as well as 24/7 intelligent monitoring of all data transmissions.
Overall, Cuddlynest is a great choice if you're looking for an affordable, user-friendly and reliable home automation solution. With their cutting edge technology and dedication to customer satisfaction, they will definitely help make your home more efficient, safe, and comfortable.
Tripping.com – Tripping.com is an online travel company that specializes in helping travelers find and book the perfect vacation rental around the world. Founded in 2008, Tripping.com has grown to become one of the most dynamic and innovative companies in the travel industry. The company offers more than 10 million properties worldwide in over 200 countries.
Tripping.com allows you to quickly search for vacation rentals by destination, price range, amenities, services, and property type. The website and mobile apps are user-friendly, making it easy to find the perfect rental. You can even compare prices between different properties at the same destination to get the best deal.
The company also provides a range of helpful features, such as real-time notifications when prices drop, personalized recommendations based on your preferences, and traveler reviews to help you make informed decisions. Plus, you can book confidently with Trip Protection, their money-back guarantee.
Tripping.com prides itself on providing exceptional customer service. Their team of travel experts are available 24/7 to answer questions, provide advice, and make sure you have the best experience possible. They're passionate about making your trip planning process as simple and stress-free as possible.
In addition, Tripping.com is dedicated to giving back to the communities they visit. Through their charitable initiatives, they have donated more than $2 million to local charities and organizations around the world.
All in all, Tripping.com is a trusted and reliable online travel company that offers everything you need to plan and book the perfect vacation rental. With their commitment to quality customer service, competitive prices, and charitable initiatives, they're an excellent choice for finding the perfect rental for your next trip.
CONCLUSION
In 2023, holiday rentals companies in the US continue to enjoy robust demand and success. With more people wanting to experience a real vacation, renting out homes for short-term stays is proving to be a lucrative business model. Services like Airbnb and HomeAway remain popular, while new startups such as Vacasa and Hostmaker also offer great rental options.
Renters can expect to find a wide variety of amenities and features available, as well as an increasingly competitive price range.
Overall, the future of holiday rentals looks bright in the US.