Trends
Top 10 Best Horticulture Companies In USA 2023
Top 10 Best Horticulture Companies In USA 2023
INTRODUCTION
The horticulture industry in the USA has seen tremendous growth in the last few years. In 2023, there are now more than 1,200 companies involved in horticulture nationwide. These companies provide a variety of services and products related to gardening, landscaping, and green space development.
Some of the most popular products and services offered by these companies include nursery stock, cut flowers, sod, garden accessories, fertilizers, pest control, landscape design, and garden maintenance. These companies also offer services such as irrigation systems, water conservation, soil testing, and environmental consulting.
Many of these horticulture companies also have retail stores or online stores where customers can purchase products or plants from a wide selection.
IMPORTANCE
In 2023, horticultural companies in the United States will continue to be essential for providing plants, flowers, and other products to individuals and businesses across the country. As climate change affects the environment, horticulture will become increasingly important for helping combat the effects of climate change.
Additionally, with more people living in urban areas, horticulture companies will be necessary for providing green spaces to citizens, along with supplying vegetables and fruits for local food sources. Horticultural companies will also be key for creating beautiful landscaping designs for commercial buildings and residential homes, as well as providing services for lawn care and maintenance.
Furthermore, horticulture companies will be needed to provide plants and flowers that can be used in interior design and decorating, adding a unique and personalized touch to any space. With increasing demand for natural and organic products, horticultural companies can meet this need by providing sustainable, eco-friendly options.
Overall, horticulture companies in the USA will remain an important part of the economy in 2023, providing products and services that are essential to individuals and businesses alike.
Here are the top 10 best horticulture companies in USA 2023.
Novus Agriculture Company – Novus Agriculture Company is a leading agricultural technology company, founded in 2021 and based out of California. Novus specializes in sustainable agriculture solutions, such as using advanced sensor and imaging technology to optimize crop yield, soil health, and water usage. The company's products and services are used by farmers and agricultural businesses worldwide.
Novus' core products include a range of precision farming tools that leverage the latest AI technologies, such as robotic tractors and drones. These solutions are designed to help farmers improve their production efficiency, reduce costs, and achieve higher yields. Additionally, the company has developed custom analytics software to provide more detailed insights into the performance of farms.
In addition to its core products, Novus has developed several other offerings, including a data-driven crop insurance platform and a marketplace for trading agricultural commodities. These solutions are designed to improve the visibility and predictability of farming operations. Moreover, Novus provides consulting services to help farmers implement the most efficient and profitable methods of farming.
Novus is committed to helping farmers of all sizes succeed by providing them with the tools and support they need to maximize their returns. Through its comprehensive solutions, Novus is helping to transform the face of agriculture around the world.
Eco Farms Company – Eco Farms Company is a leading provider of sustainable, organic farming solutions. Founded in 2021, they offer a range of services and products that promote healthy land management, soil fertility, and the efficient use of natural resources. Eco Farms Company has helped farmers across the United States maximize their yield while minimizing their environmental impact.
Their core values include promoting local food production, ensuring farmer livelihoods, and giving back to the community. Eco Farms Company offers innovative methods such as crop rotation, cover crops, and composting to improve soil health and reduce fertilizer costs. They also provide expert advice on water conservation, pest management, and other best practices for sustainable farming.
Eco Farms Company also helps farmers generate additional income with agro-forestry, which combines trees and plants to create a multi-use system. This can be used to grow vegetables, fruits, nuts, timber, and other cash crops. Farmers are able to diversify their income and increase their profits without compromising the environment.
In addition to helping farmers, Eco Farms Company also works with companies and organizations to develop green initiatives. They help those looking to reduce their carbon footprint by providing renewable energy options. Their products include solar panels, wind turbines, geothermal heat pumps, and other renewable energy solutions.
Eco Farms Company is committed to helping farmers and businesses become more sustainable and environmentally conscious. By combining their expertise in agriculture with renewable energy technology, they have created an invaluable resource for people all over the world.
AgTech Solutions – AgTech Solutions is an innovative technology company focused on developing solutions for the agricultural industry. Our mission is to provide farmers with access to the latest tools, technologies and resources to increase their efficiency, reduce costs and improve yields. We specialize in offering tailored solutions that are tailored to individual farm needs.
Our core services include creating custom websites and software platforms, providing integration of existing systems, creating custom mobile applications, and data analysis to identify potential areas of improvement. We also offer comprehensive consulting services to help our clients navigate the complex agricultural landscape.
Our team of experts has years of experience in both technical and agronomic fields, giving us unique insights into the current state of the agricultural industry. We use cutting-edge technologies such as artificial intelligence, machine learning, and big data analytics to develop sophisticated yet easy-to-use solutions. We also leverage the power of cloud computing to provide our customers with secure access to their data from any location.
At AgTech Solutions, we strive to exceed customer expectations with every engagement. Our commitment to quality, coupled with our dedication to customer service, makes us a top choice for farmers looking for reliable and effective solutions. As we continue to grow and expand our offerings, we look forward to helping more farmers across the globe.
Botanical Technologies Company – Botanical Technologies Company is a global leader in the development of innovative and sustainable products for the agricultural industry. Founded in 2013, the company has grown exponentially in response to the increasing demand for safer and more natural alternatives to traditional farming practices.
From its headquarters in San Francisco, Botanical Technologies Company develops, manufactures and distributes systems, solutions and services to improve the productivity, efficiency and sustainability of modern agriculture.
The company's core product offering consists of vertical hydroponic systems, automated fertilization technologies and bio pesticides that are designed to help farmers maximize their yields while using fewer inputs. Botanical Technologies' products make use of a combination of technologies including advanced sensing, data analytics, blockchain-enabled traceability and artificial intelligence (AI).
The company also offers crop management software and advanced analytics to enable farmers to make informed decisions about their crops. This software helps farmers to monitor crop health, apply the correct fertilizers, pest control and nutrients, and optimize their harvests. Additionally, the company's proprietary Drone-as-a-Service technology gives farmers access to real-time aerial images and analytics to increase visibility into field conditions.
Botanical Technologies Company is committed to improving the lives of smallholder farming communities around the world by providing access to technological innovation and sustainable products.
The company works closely with local partners to ensure that their customers have access to the latest technologies and to ensure efficient delivery and installation of their products. The company also provides training and education to empower farmers to manage their own operations and maximize their yields.
Monsanto – Monsanto is a multinational agricultural biotechnology corporation headquartered in St. Louis, Missouri. The company specializes in the development of genetically modified organisms (GMOs) for use in the production of food and other goods. Monsanto has been involved in numerous controversies related to its products, such as RoundUp weed killer, and has come under heavy criticism from environmental and public health advocates due to its past practices.
Monsanto was founded in 1901 as a chemical company. It was one of the first companies to successfully synthesize poly chlorinated biphenyls (PCBs), which were widely used as coolants and lubricants in electrical equipment until they were banned in 1979. In the 1950s, Monsanto developed DDT for use as an insecticide and later began producing herbicides and pesticides, leading to a revolution in agriculture.
Following the launch of the "Green Revolution" in the late 1960s, Monsanto began to aggressively pursue the development of genetically-modified crops capable of resisting insects and weeds. In 1982, it released the world's first commercial GM crop – Roundup Ready soybeans – and the world's first commercial GM corn in 1996.
Monsanto is also known for its aggressive patenting strategy, which has caused controversy in the global agricultural industry. The company has become a lightning rod for protests against what many see as corporate interference in global food systems. In 2018, Monsanto was acquired by German pharmaceutical giant Bayer AG in a $63 billion deal.
SynGenta – SynGenta is a global agribusiness company headquartered in Switzerland. It specializes in the production of seeds, crop protection, and digital farming solutions. The company focuses on sustainable development, working to minimize its environmental footprint while driving innovation in agricultural science. SynGenta's extensive product portfolio includes multiple varieties of corn, soybeans, cotton, wheat, sorghum, canola, and other crops.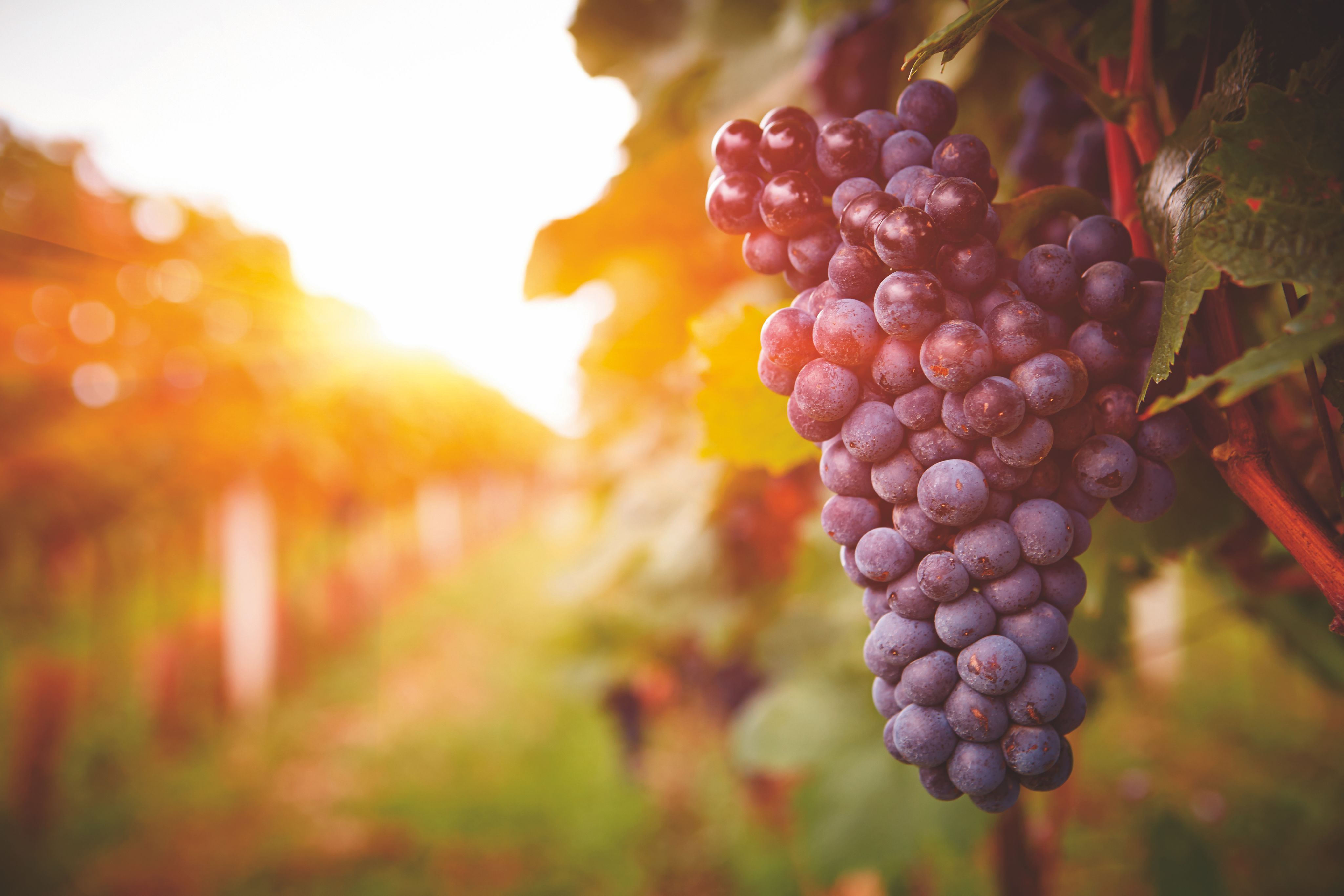 It also produces herbicides, insecticides, fungicides, and other crop protection products. Additionally, the company's research and development team works closely with farmers to develop innovative digital farming solutions that make use of big data technologies and artificial intelligence.
SynGenta works in over 90 countries across 6 continents and has offices located in nearly 30 countries worldwide. The company firmly believes that its technology and products can make a real difference in helping to feed the world's growing population. SynGenta is fully committed to providing access to quality food for everyone, everywhere.
Bayer CropScience – Bayer CropScience is a global leader in crop protection, crop science and plant biotechnology. Founded in 1863, it is one of the oldest companies of its kind and has since grown to become a trusted partner for farmers, food processors, and other agricultural stakeholders around the world.
Bayer CropScience uses innovation and cutting-edge technologies to create sustainable solutions that increase yields and improve crop quality. Its products include herbicides, insecticides, fungicides, biological controls, seed treatment products, and precision farming tools. The company also provides services such as research and development, technical support, digital farming and agronomic advice.
Bayer CropScience operates more than 100 research and development centers globally and employs over 13,000 people worldwide. It has set the ambition to become the leading Agriculture and Plant Science company, with an emphasis on sustainability, innovation and customer centricity. Its core focus areas are improving crop yields, reducing inputs and protecting crops from pests, diseases and weeds.
Bayer CropScience puts customers first, aiming to become the most reliable partner for farmers and agriculture stakeholders.
BASF Plant Science Company – BASF Plant Science Company is a leading global agro-chemical and biotechnology firm that develops and produces sustainable products to support farmers and protect the environment. Its headquarters are based in Germany, but it has offices across the globe. The company is widely recognized for its commitment to research and development, with more than 1,000 scientists and engineers working on innovative solutions in both crop protection and seeds.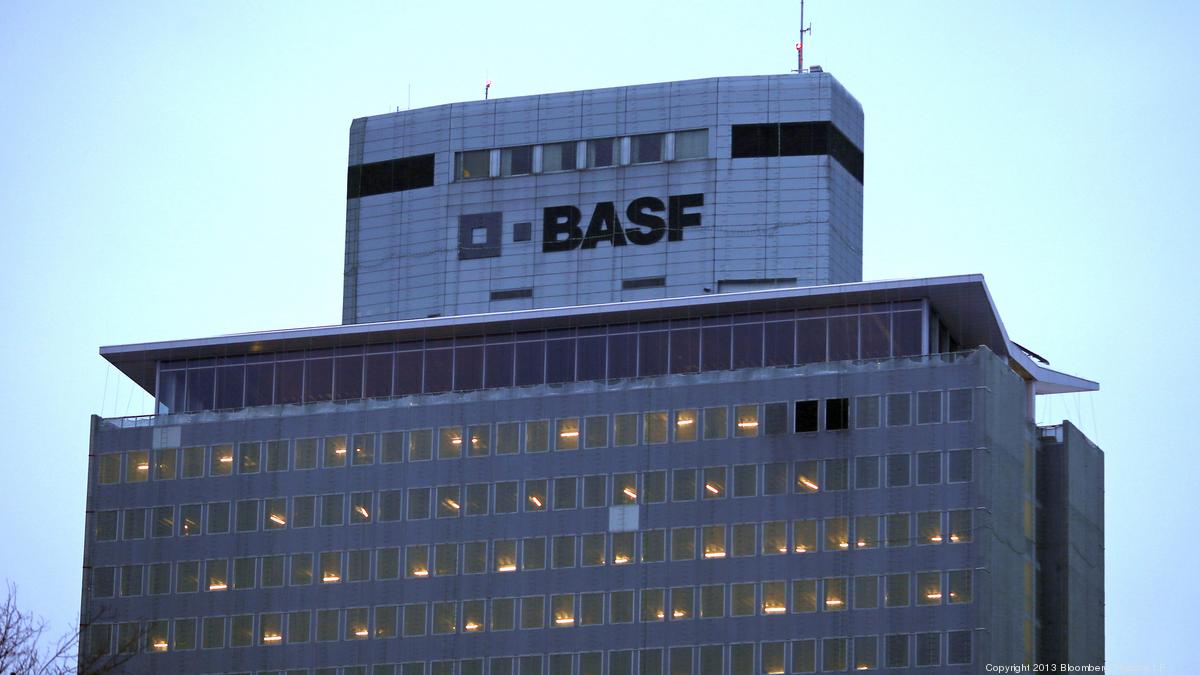 BASF Plant Science specializes in pioneering new technologies and products that can help farmers increase crop yields while simultaneously reducing their environmental impact. This includes genetically modified organisms (GMOs), herbicides and fungicides, as well as bio stimulants and other organic fertilizers. Many of these products are designed to help crops better resist pests, diseases, and climate change.
The company also works to educate and empower farmers in developing countries by providing education and training opportunities, access to modern farming technologies, and improved knowledge of agricultural practices. BASF Plant Science is committed to promoting sustainable agriculture and protecting biodiversity through its various programs and initiatives. In addition, it strives to develop collaborations with research partners to find new and improved ways of farming.
Overall, BASF Plant Science is dedicated to helping farmers produce more, supplementing food security, and protecting our planet's natural resources. By continuing its research and development efforts, it enables farmers to maximize their harvests and minimize their inputs, so that we can all enjoy a healthy, abundant, and sustainable future.
Dow AgroSciences – Dow AgroSciences is a global agricultural company and a subsidiary of The Dow Chemical Company. Founded in 1894, the company specializes in crop protection, seed technology, and pest control products. Today Dow AgroSciences serves more than 10 million farmers in more than 100 countries around the world.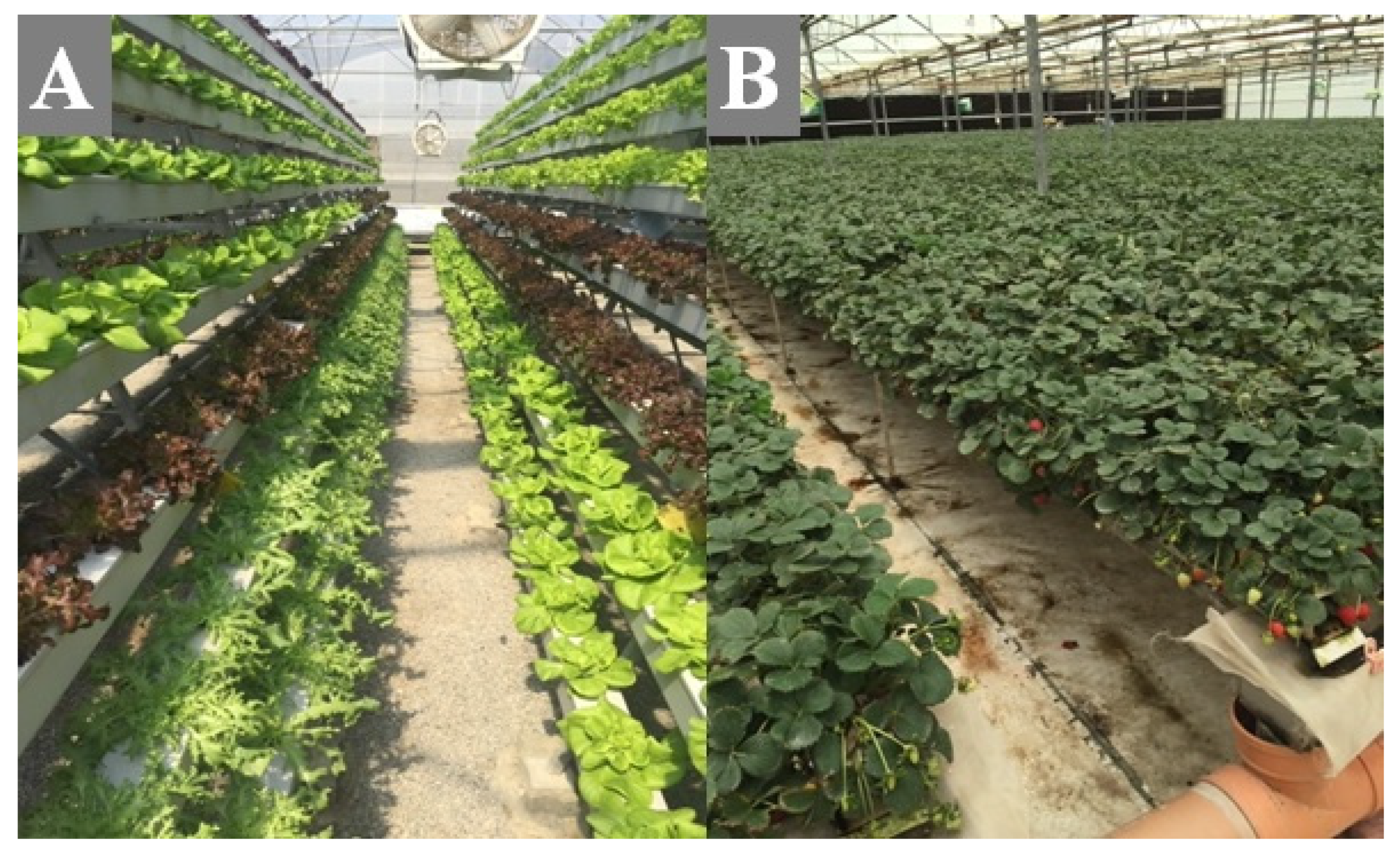 Dow AgroSciences provides products that protect crops from weeds, insects, disease, and other threats, enabling farmers to increase their yields and maximize the quality of their harvests. The company also develops cutting-edge seed technologies to help farmers improve the health and productivity of their crops, including varieties with enhanced disease resistance, improved color and flavor profiles, and higher nutrient levels.
In addition to these products, Dow AgroSciences offers a range of services for farmers. These include agronomic consultation and support, soil testing, crop scouting, and access to the latest industry insights through their online knowledge center. The company also provides financial resources, such as crop insurance and credit programs, to help farmers manage the risks associated with agriculture.
Dow AgroSciences is committed to helping farmers succeed while also protecting the environment. The company works with organizations including the World Wildlife Fund and the Sustainable Agriculture Initiative Platform to develop sustainable practices that reduce the impact of production on the environment.
Overall, Dow AgroSciences is a leading global provider of integrated solutions for farmers around the world. With its comprehensive portfolio of products, services, and financial resources, the company helps farmers increase their yields and maximize the quality of their harvests while also protecting the environment.
DuPont – DuPont is a multinational chemical company based in Wilmington, Delaware. Founded in 1802 by Eleuthere Irenee du Pont, today DuPont is one of the world's leading suppliers of high-performance materials and specialty chemicals used in a variety of industries including automotive, aerospace, electronics, construction, apparel, and medical.
DuPont has a long history of innovation and sustainability, investing heavily in research and development to create new products and processes that reduce environmental impacts. The company operates more than 60 manufacturing sites around the globe, employing over 50,000 people in more than 90 countries.
DuPont produces a wide range of products across its divisions, including paints and coatings, plastics, fibers, building materials, crop protection products, industrial materials, and animal nutrition.
Through its dedication to innovation and sustainability, DuPont is committed to providing quality products and services that help make the world a better place.
CONCLUSION
2023 has been a banner year for horticulture companies in the United States. Many of these businesses have seen their profits increase due to the increased demand for plants and produce. Several new technologies, such as greenhouses and hydroponic systems, have allowed growers to efficiently produce high quality fruits and vegetables with minimal resources.
The popularity of organic products is also helping to fuel the industry's growth. As more consumers become aware of the health benefits associated with eating organic food, the market is expected to grow even further in the coming years. With an increasing number of horticulture companies offering innovative solutions, it is safe to say that 2023 looks very promising for the US horticulture business.