Trends
Top 10 Best Home Building Companies In USA 2023
Top 10 Best Home Building Companies In USA 2023
INTRODUCTION
In 2023, the home building industry in the United States is booming. Home builders are more in demand than ever before, with high levels of consumer confidence and a growing population. With an emphasis on quality construction and customer service, these companies strive to make home ownership dreams come true.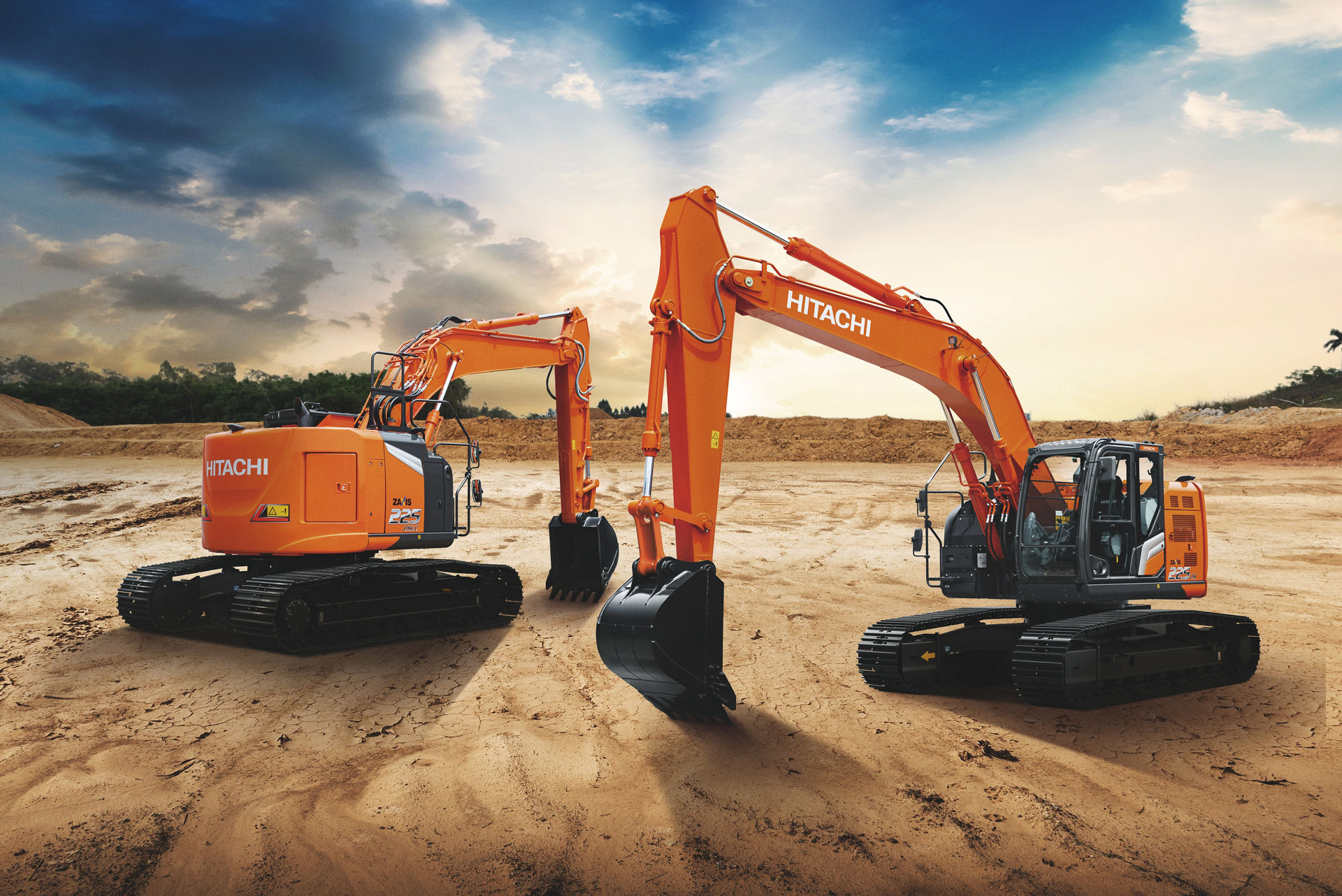 One of the top-rated home building companies in the US is Lennar. They provide a wide range of services and products, including town homes, single-family homes, and active adult communities. They offer one-stop shopping for everything you need, from design and financing to warranty protection.
Another leading home builders is D.R. Horton. Their focus is on providing high-quality construction at competitive prices. They offer a variety of customizable floor plans and communities, as well as warranties and financing options.
KB Home is another popular choice among home buyers. They offer personalized design services and thousands of options so customers can create their dream homes. They also have an innovative building process that helps streamline the home building process and cut down on time and cost.
These are just a few of the many home building companies available in the US in 2023. Each company offers something different, so it's important to do your research and find the one that best suits your needs. By doing this, you can find the perfect builder to help you turn your dream home into a reality!
IMPORTANCE
The home building industry in the United States is expected to have a significant impact in 2023. With the housing market being one of the most important economic drivers, it's no surprise that home building companies will be an integral part of this sector.
Home building companies benefit from increased demand for new homes, as well as from providing materials and services needed to complete projects. These companies also create jobs for local communities, helping boost the economy. In 2023, home-building companies will continue to play a major role in the US housing market, providing quality materials and services to meet customer needs.
They will also be able to take advantage of new technologies, such as advanced energy-efficient building materials, which can help reduce costs while providing homes that are more comfortable and efficient. Home building companies will also benefit from improved access to credit and capital, giving them more opportunities to expand and create jobs.
Finally, home builders will be positioned to capitalize on the growth in rental demand, as Millennials increasingly opt for renting over buying due to high housing costs and other factors. Overall, home building companies in the US will remain a key part of the housing market in 2023 and beyond.
Here are the top 10 best home building companies in USA 2023.
Toll Brothers – Toll Brothers is a leading home building in the United States. Founded in 1967, the company began as a single home building operation and has since grown to become one of the nation's largest and most respected home builders. They now have operations in more than 20 states and have built over 30,000 homes.
The company offers a versatile range of products, from entry-level starter homes to luxury custom homes and active adult communities. They offer a wide variety of floor plans and features tailored to meet the needs of different lifestyles. Their quality craftsmanship, innovative designs, and commitment to customer service are the core of their success.
Toll Brothers also provides financial services such as mortgages, title insurance, and home warranties. They have an array of options to make home buying easier, including down payment assistance and government loan programs. Additionally, they also provide design services to help customers create the perfect home for their needs and wants.
From sustainable building practices to ongoing customer care, Toll Brothers is committed to providing homeowners with an exceptional home building experience. The company's values are rooted in the idea that owning a home should not only be comfortable and affordable, but it should also be something that you can take pride in.
This commitment to excellence is why millions of Americans have chosen Toll Brothers as their home builder of choice.
PulteGroup – PulteGroup is a leading home builder in the United States, building quality homes in attractive locations for over 65 years. They have experience constructing and selling homes of various sizes and styles to meet the needs of today's buyers.
They focus on developing residential communities that are connected to the surrounding areas through parks, trails, and other amenities. PulteGroup prides itself on its commitment to providing quality construction, energy efficiency, and affordability.
Their construction practices include utilizing sustainable materials, such as bamboo, green roofs, and solar panels, and they offer buyers the choice between many customizable floor plans for their dream homes. They also provide a wide variety of financing options to make the process easier for home buyers. In addition, PulteGroup has dedicated customer service teams to help ensure customer satisfaction.
Their customer-centric approach ensures that each customer receives the best possible experience from start to finish. PulteGroup also works closely with local governments and nonprofit organizations to help create and maintain vibrant, sustainable communities. From building homes to making sure they stay livable, PulteGroup strives to be an industry leader in providing sustainable housing solutions.
KB Home – KB Home is a leading home builder in the United States, founded in 1957 and headquartered in Los Angeles. They specialize in the construction and sale of single-family attached and detached homes, as well as townhomes, condominiums, and apartments in communities across the country. KB Home's commitment to customer satisfaction has earned them recognition from J.D. Power and Associates, Builder Magazine, and Fortune Magazine's Insider 100.
They offer an innovative approach to home building that allows customers to customize their home design and personalize options to meet their needs and lifestyle. This includes the selection of finishes, fixtures, and other features. KB Home uses a wide range of efficient building materials and works with local suppliers to help reduce cost, waste, and environmental impact.
They also provide access to solar energy systems that can lower monthly energy bills. In addition to homebuilding, KB Home offers mortgages, title services, insurance, and warranty programs. With customer service being their top priority, they are committed to providing homeowners with a quality home and great buying experience.
D.R. Horton – D.R. Horton is one of the largest home builders in the United States, headquartered in Arlington, Texas. Founded in 1978, D.R. Horton has been building homes for more than four decades, providing quality homes backed by a 10-year warranty. D.R. Horton currently builds in 41 states and 78 markets across the country, ranging from first time homes to luxury homes to apartments and town homes.
The company prides itself on its commitment to customer service, offering its customers' quality construction, great value, and excellent customer service.
D.R. Horton homes are built with quality materials sourced from reliable suppliers and supported by experienced managers and craftspeople. The company focuses on energy efficiency, using advanced building techniques and products that meet or exceed national standards.
Homes are designed to be both functional and stylish, and all come with flexible floor plans and expansive living spaces. The company also offers a variety of amenities such as neighborhood parks, community centers, and golf courses.
In addition to building quality homes, D.R. Horton is committed to giving back to the communities where it builds. The company supports various charities, provides college scholarships, and offers volunteer opportunities for its employees and their families. D.R. Horton is dedicated to helping make the dream of home ownership a reality for many families.
Lennar Corporation – Lennar Corporation is an American home building company founded in 1954. It is one of the nation's leading home builders, with operations in 22 states and 61 markets across the country. Lennar builds quality homes for first-time buyers, move-up buyers, retirees, as well as luxury and active adult customers.
The company has a diverse portfolio of products and services that includes financing, title and insurance, home warranties, and design centers. Lennar also offers a variety of amenities such as clubhouses, pool complexes, and recreation areas in many of its communities.
The company focuses on providing quality construction, innovative design, and exceptional customer service. Its core values are safety, integrity, respect, creativity, and passion.
Lennar has an unwavering commitment to constructing high-quality homes using premium materials and advanced building processes. The company also takes responsibility for minimizing environmental impacts and creating sustainable homes.
Lennar was named America's Most Trusted Home Builder by Lifestory Research two years in a row. It has been recognized by Forbes as one of America's Best Employers, and has repeatedly been awarded ENERGY STAR Partner of the Year for its dedication to energy efficiency.
Lennar is committed to providing superior value and excellent customer experience. It is dedicated to fostering economic opportunities and promoting community growth, and investing in the neighborhoods it serves.
NVR, Inc. – NVR, Inc. is a leading American home builder and mortgage services provider based in Reston, Virginia. The company specializes in the development of residential communities and provides services for buyers, sellers, and borrowers including mortgage financing, title services, and insurance.
Founded in 1980, NVR has built over 314,000 homes across 15 states and Washington, D.C. With their corporate headquarters in Reston, they employ more than 5,400 people nationwide.

NVR has consistently been ranked as one of the top 10 home builders in America since its inception. They pride themselves on a commitment to quality and innovation, utilizing advanced building techniques and materials while still delivering affordable housing.
Their homes are designed to be comfortable and durable, allowing them to stand the test of time. In addition, they provide a wide range of customization options for customers looking for unique and personalized touches on their homes.
NVR also offers an array of mortgages and services for borrowers, including FHA and VA loans, jumbo and government backed loans, loan modifications, and refinancing. They have experienced mortgage advisors who can help customers find the best loan solution for their needs. NVR's title services offer quick and reliable closing solutions for buyers and sellers, including title searches.
NVR provides homeowners with the convenience of working with a single-source provider from start to finish, from the initial purchase to the final closing. They have become a trusted leader in the home building industry, offering quality products and reliable services. From custom designed homes to neighborhood-friendly communities, NVR is dedicated to providing excellent customer service and quality homes that fit every lifestyle.
Calatlantic Group – Calatlantic Group is one of the largest real estate companies in the United States. Founded in 1999, Calatlantic has built a solid reputation for delivering quality homes and communities to its customers across the country. It has grown into a national brand with over 40,000 homes built and nearly 4,000 communities developed.
The company focuses on building new homes in desirable locations and creating vibrant, connected communities that meet the needs of today's buyers. From new homes to condominiums and town homes, Calatlantic has something for everyone.
They are also dedicated to responsible environmental stewardship and sustainability, as evidenced by their commitment to green building practices and energy-efficient design. Calatlantic has been recognized by numerous awards including Builder of the Year and Innovation Awards.
Overall, Calatlantic Group is an award-winning, reputable real estate company committed to delivering the highest quality homes and communities wherever they build.
Meritage Homes – Meritage Homes is a leading U.S. homebuilder with operations in over 20 states and more than 80 markets. Founded in 1985, they have been building homes for over 35 years and have a deep understanding of the homebuilding industry. Meritage Homes are designed to enhance livability and emphasize features that help people live better lives.
They offer a wide range of homes, from single-family homes to townhomes, and feature energy efficient designs and construction techniques that help reduce long-term energy costs. Their homes also come with many amenities such as spa-inspired bathrooms, chef-style kitchens, and family-friendly living spaces.
In addition to their quality craftsmanship, Meritage Homes also offers home buyers a variety of options, including customizing their floor plans, adding multi-generational living spaces, and selecting from a variety of beautiful finishes and fixtures. With Meritage Homes, you can find the perfect home for your family and lifestyle.
Taylor Morrison Home Corporation – Taylor Morrison Home Corporation is one of the largest home builders in the United States. Founded in 2009, the company is based in Scottsdale, Arizona and has operations in 11 states and 25 locations.
With a focus on creating inspired homes with an incredible customer experience, Taylor Morrison is committed to building quality homes for the way people live today and tomorrow. The company offers a wide range of products including single family homes, active adult communities, condominiums, townhomes, and multifamily homes.
Taylor Morrison also offers a variety of home designs, materials, and finishes – allowing customers to personalize their dream home and make it uniquely theirs. The company's commitment to quality extends beyond the building process – they partner with the world's leading suppliers to ensure that each home is built using quality products and materials.
As part of their commitment to their customers, Taylor Morrison also provides resources for home buyers such as financing, moving services, and home warranties.
They also have a dedicated customer care team that is always available to answer questions and provide support throughout the entire home buying process. With a strong commitment to quality, service, and customer experience, Taylor Morrison Home Corporation is helping to build better and more inspired homes for future generations.
M/I Homes – M/I Homes is a leading home building company with a mission to create the best possible experience for each home buyer. Founded in 1976, the company is committed to building homes that are designed to fit the needs of modern families and offer a unique quality of life.
M/I Homes operates in 16 states with over 80 communities ranging from town homes to sprawling single-family neighborhoods.
The company offers a wide range of home designs, customizable floor plans, and energy-efficient features. From the initial consultation to the move-in process, M/I provides personalized service and attention to detail throughout the entire process. The company also works with local nonprofit organizations to provide housing for those in need.
With their commitment to excellence, M/I Homes has become one of the most successful and respected home building companies in the industry. Their commitment to quality and customer satisfaction is evident in every home they build, making M/I Homes an ideal choice for a new home purchase.
CONCLUSION
In 2023, the home building industry in the United States is expected to remain a strong and growing sector. Demand for new housing has been rising due to population growth and an improving economy. The trend of millennials entering the housing market has also had a positive effect on the industry. Companies are increasingly focusing on sustainability, with more energy-efficient homes being built to meet buyer's needs.
Innovative technologies such as 3D printing and prefab construction are also beginning to be used in order to speed up build times and reduce costs. Despite some challenges such as rising construction costs, the home building industry is projected to continue to thrive in the US in 2023.