Trends
Top 10 Best Real Estate Companies In USA In 2023
Top 10 Best Real Estate Companies In USA In 2023
INTRODUCTION
Real estate companies in the USA in 2023 are increasingly utilizing technology to increase efficiency and optimize business processes. These advancements have allowed real estate companies to provide customers with better services, such as faster searches of properties, quicker access to information, and more accurate pricing estimates.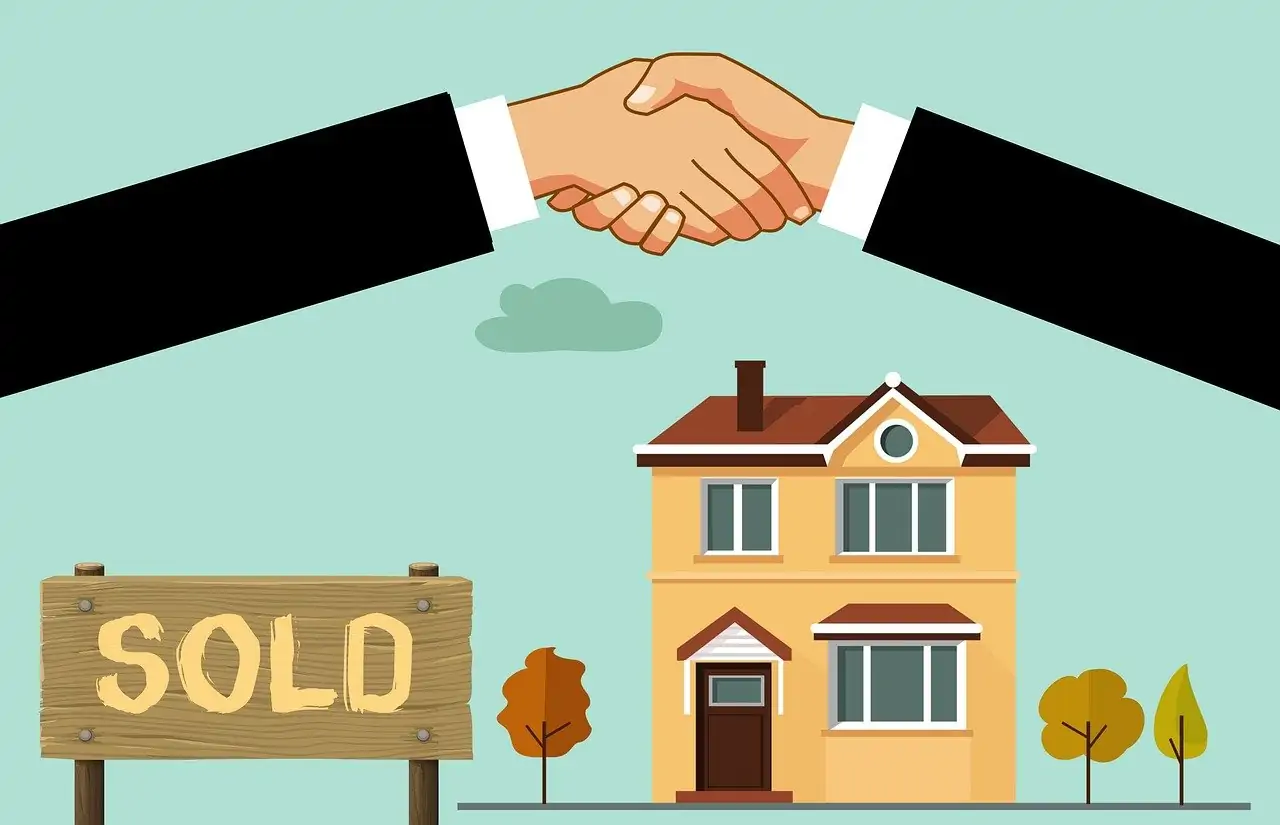 Additionally, online tools such as websites and apps allow customers to easily search for and purchase homes in the comfort of their homes. Some of the larger real estate companies in the United States include Zillow, Redfin, and Compass. Zillow is a national platform that allows users to search for homes, compare prices, get financing advice, and read reviews.
Redfin focuses on customer service and ensures customers receive the best possible deal when buying or selling a property. Lastly, Compass provides personalized assistance to its customers, offering guidance from experienced agents and technological solutions for buying and selling houses.
Technology has revolutionized how real estate companies operate, making it easier and more efficient for customers to buy and sell properties. In addition to services like those mentioned above, many real estate companies offer virtual tours and 3D modelling of properties, allowing customers to take an in-depth look at the home without having to travel to the location.
The future of real estate companies in the U.S. looks positive. With the help of technology, these companies will continue to work to make buying and selling homes more accessible and more efficient for everyone involved.
IMPORTANCE
Real estate companies in the USA are becoming increasingly important as the population grows and technology advances. As more people move to urban areas, there is a need for more housing, office spaces, and other commercial properties.
This creates an opportunity for real estate companies to purchase and develop properties that can be rented or sold. Additionally, real estate companies can assist with land acquisition, planning, and zoning issues when creating new housing or commercial sites.
In 2023, technology will continue to be a significant driving force in the real estate industry. Advanced analytics tools, automated systems, and virtual reality technologies will help create more efficient business processes and empower decision-makers.
Automated systems will allow real estate agents to quickly assess market trends, identify potential properties, and acquire them with minimal effort. Virtual reality technologies will be used to create better experiences for buyers and sellers by allowing them to "virtually" walk through and explore potential properties before making a purchase.
Real estate companies will also become more involved in global investment opportunities. With the rise of globalization, businesses in the U.S. will look to emerging markets to capitalize on growth and expand their portfolios.
Real estate companies will be in a position to provide their clients with invaluable information regarding different markets, property values, and investment strategies to help them make the best decisions possible.
The role of real estate companies in the USA in 2023 will be multifaceted and ever-changing. Companies that embrace technological and global advancements will be well-positioned to succeed and maximize their profits.
Here are the top 10 best real estate companies in USA in 2023
Zillow – Zillow is a technology-driven real estate company that uses data and analytics to make the process of buying, selling and renting homes easier. Founded in 2006, Zillow offers an online platform that gives customers access to millions of homes for sale or rent across the United States.
Through its websites and mobile apps, Zillow makes it easy to find the perfect home by providing up-to-date information on home values, trends, neighbourhood data, market news, and more. Zillow also provides services such as mortgage calculators, rental search tools, and resources to help buyers and sellers make informed decisions.
Additionally, Zillow has built a strong presence in the real estate industry through partnerships with real estate professionals and entities like the National Association of Realtors.
With its powerful technology, Zillow continues to revolutionize how people search for homes and create better experiences for everyone in the real estate market.
Redfin – Redfin is an online real estate brokerage based in Seattle, Washington. Founded in 2004, Redfin uses modern technology to make the home buying and selling process easier for customers. Redfin agents provide personalized service, discounted commissions and free tools to help customers search for homes, research neighbourhoods and track the progress of their transactions.
Redfin also offers an online home-buying platform that provides users with access to a wide range of available listings. The company has snowballed over the last decade, expanding into the award-winning web, mobile, and real estate platforms. Redfin's mission is to redefine real estate in the customer's favour by giving customers control of the process while still providing a smooth, stress-free experience.
Redfin has become one of the most successful and respected real estate brands, using advanced technology to provide customers with access to more data, better analysis and a more transparent process.
Redfin has been named an industry leader by J.D. Power, Zillow, and other third-party organizations, and its agents have earned numerous awards and accolades throughout the years. Redfin is committed to helping customers find the perfect home and making sure they get the best deal possible.
Compass – Compass Company is a dynamic and innovative company that has been providing high-quality services in the field of software engineering, I.T. solutions and web development since its founding in 2021. The company caters to large businesses as well as smaller startups who are looking for reliable and cost-effective solutions to their needs.
At Compass Company, their team of experienced professionals use cutting-edge technology to develop custom solutions that meet the requirements of their customers. They specialize in developing applications and websites that provide an intuitive user interface and experience while utilizing powerful features that help boost business efficiency and productivity.
The company also provides ongoing support and maintenance services, ensuring that the solutions they provide are up-to-date and running optimally at all times. Their customer service team is available 24/7 to answer any questions or concerns that customers may have.
In addition to software development services, Compass Company also offers cloud computing services. They have a wide range of packages designed to suit different types of businesses and budgets. They can assist with setting up cloud-based systems, helping customers to maximize the benefits of cloud computing.
Compass Company prides itself on offering customers a truly personalized experience. They take the time to understand their client's specific needs and goals and then develop tailored solutions that meet those requirements. From the initial consultation to the final implementation, Compass Company takes a hands-on approach to ensure that the customer gets the best possible outcome.
Overall, Compass Company provides a comprehensive suite of services to help businesses succeed in the digital age. Their experienced team of professionals uses the latest technology to develop custom solutions that are tailored to each customer's unique needs and goals.
With their commitment to customer satisfaction and competitive rates, Compass Company is a reliable choice for businesses looking for high-quality I.T. solutions.
Keller Williams – Keller Williams is a leading real estate brokerage firm founded in 1983 by Gary Keller and Joe Williams. With more than 700 offices in the United States, Canada and Mexico, Keller Williams is one of the largest real estate companies in the world.
The company has an impressive network of agents, brokers, and property managers, providing clients with access to a wide range of services and resources. In addition to its core residential real estate business, Keller Williams also provides services for commercial real estate transactions, including leasing, asset management, investment sales, and mortgage services.
Keller Williams' unique approach to real estate stems from its Culture of Caring, which revolves around collaboration and client-focused service. This puts the client's needs first and encourages agents to prioritize their needs in order to find the best possible solution.
Keller Williams agents are trained to provide personalized service and create long-term relationships with their clients. The company also offers training programs and technology tools to help agents keep up with the latest industry trends and stay informed about the latest market conditions, giving them an edge when working with buyers or sellers.
Keller Williams is committed to helping agents grow their businesses and build their careers. The company offers a variety of support services and resources, such as marketing materials, mentorship programs, webinars, and educational opportunities. Agents can access a wealth of information to help them succeed, from online courses to one-on-one coaching.
Additionally, agents can take advantage of Keller Williams' innovative tools and technologies, such as the Agent Performance Platform and K.W. Command, to streamline their workflow and get more done.
Overall, Keller Williams is dedicated to providing the highest quality real estate services and taking care of its agents and clients. Its culture of collaboration and client-focused service sets it apart from other real estate companies, making it one of the best in the industry.
Coldwell Banker – Coldwell Banker is an international real estate company that serves homebuyers and sellers in over 50 countries worldwide. Founded in 1906, Coldwell Banker has a long history of helping people find the perfect place to call their own.
They offer a wide range of services, including residential sales, commercial sales, relocation assistance, mortgage financing, title services, property management and more. They have earned a reputation for providing exceptional customer service and are committed to providing the highest level of quality service to their customers.
Coldwell Banker has a network of over 3,000 offices and 92,000 agents across the globe, making them one of the largest real estate companies in the world. Their experienced agents have access to a wealth of information on local markets and neighbourhoods, allowing them to provide the most up-to-date advice to their clients.
With their innovative technology and personalized approach, Coldwell Banker makes the process of buying and selling properties quicker and easier.
RE/MAX – RE/MAX is a real estate company that has been in business since 1973. It has grown to become one of the largest and most successful real estate franchisors in the world, with over 125,000 agents in more than 110 countries. RE/MAX is best known for its ultra-competitive commission structure, which allows agents to keep more of their earnings.
They also offer several support services such as marketing, technology and training resources. The company's mission is to provide agents with an environment where they can thrive and excel while helping people make the most out of their real estate investments. RE/MAX operates on a simple yet effective strategy; it's all about relationships.
Agents build relationships with clients and other agents to gain referrals, create trust, and maximize profits. Through these relationships, agents are able to provide better service and find more deals than other companies. RE/MAX also offers personalised guidance and advice, focusing on each client's individual needs.
Agents assist with staging homes, pinpointing potential buyers, lining up inspections and appraisals, and negotiating contracts. By being highly knowledgeable and experienced in the market, RE/MAX agents can ensure the highest quality of service. RE/MAX provides a unique system of support through its office network, which helps agents stay connected with their peers and the larger industry.
They also have a powerful online presence, offering convenient ways for clients to search for properties, contact agents, and get advice. With its vast network of resources, RE/MAX has positioned itself to be a leader in the real estate industry.
Sotheby's International Realty – Sotheby's International Realty is an exclusive luxury real estate company that operates worldwide. Founded in 1976, the company has established itself as a leader in marketing and selling some of the world's finest real estate.
With offices located in more than 870 cities and 46 countries around the globe, Sotheby's offers buyers and sellers access to international luxury real estate listings. The company provides a wide range of services, from helping clients to buy or sell a property to providing detailed market analysis of current trends to offering expert advice on how to present properties for sale best.
In addition to helping individuals locate premier properties, Sotheby's International Realty also works to bring together buyers and sellers of large estates and other properties with high value. By uniting buyers and sellers from all over the world, Sotheby's ensures that its clients have access to the best possible selection of properties.
Sotheby's International Realty prides itself on providing top-notch customer service throughout all of its transactions. From initial contact through the closing of a sale, the company puts a premium on making sure all parties involved are treated with courtesy and respect.
This commitment to quality service has positioned Sotheby's International Realty as one of the most respected names in the luxury real estate market.
CBRE – CBRE is a commercial real estate and investment services firm that operates in more than 100 countries around the world. CBRE offers comprehensive services and products in the areas of capital markets, property sales and leasing, project management, valuation, asset services, and property and facilities management.
With offices in major cities throughout the United States, Europe, Asia, Latin America and Australia, CBRE has the global presence to meet the needs of its clients wherever they are.
CBRE was founded in 1906 by two real estate entrepreneurs, Lewhite and Williams. Since then, it has grown to become one of the leading global providers of integrated real estate services.
It has over 90,000 professionals working in strategic locations throughout the world and boasts an impressive portfolio of investments in commercial real estate. CBRE provides a variety of services to its clients, including property and asset management, consultancy, financial advice, investment services, and valuations.
The company's corporate culture is characterized by collaboration, innovation, and integrity. CBRE has a strong commitment to diversity and inclusion and is consistently ranked among the top 15 companies for minority hires in the U.S. Additionally, CBRE promotes sustainability and promotes green buildings with LEED certification, helping to reduce the environmental impact of their operations.
In addition to its traditional properties, CBRE also has expanded into data centres, healthcare, hospitality, lifestyle, and industrial sectors. Through creative solutions, CBRE helps its clients maximize their returns on investment while managing their risks. The company also provides a range of technology solutions to help its clients manage their real estate portfolios more effectively.
Overall, CBRE is a leader in the commercial real estate industry, offering unparalleled services and products to its customers. Whether it's providing advice and analysis or helping clients make informed decisions, CBRE has the resources to get the job done effectively and efficiently.
Douglas Elliman – Douglas Elliman is a real estate firm based in New York City. Founded in 1911, the company has grown to become one of the largest residential and commercial real estate brokerage firms in the country. They provide a full range of services to buyers, sellers, renters, landlords, and developers, including residential and commercial sales, leasing, property management, and appraisal services.
Douglas Elliman also offers luxury lifestyle services such as yacht charters, vacation rentals, and art consulting. The company has more than 8,000 agents across the United States and an international network that spans more than 50 countries. Their website provides access to thousands of properties, market news and trend analysis, a library of helpful how-to guides, and other resources for those looking to buy, sell, or rent a home.
From marketing and technology to legal, financial, and creative services, Douglas Elliman is committed to providing their clients with the highest quality of service. With over a century of experience and expertise, Douglas Elliman is the leader in real estate and luxury living.
Century 21 – Century 21 is a multinational real estate organization with offices in more than 70 countries. The company was founded in 1971 and is headquartered in Madison, New Jersey.
Century 21 offers a wide variety of services, including residential and commercial sales, property management, leasing, investment, mortgage and insurance. Their services are designed to help buyers, sellers, renters, and investors save time and money when they purchase or rent real estate.
In addition to its traditional real estate services, Century 21 also provides comprehensive technology solutions for its clients. Their online platform allows customers to search for properties, obtain information about the marketplace and access tools for evaluating the home-buying process. The company also provides data-driven insights to help customers make informed decisions about the buying and selling process.
The company employs over 6,000 agent-owners who specialize in various areas, such as luxury homes, commercial property, international investments, and rural properties. These agents combine their experience, expertise, and knowledge to provide customers with the best possible service. Additionally, the company has educational programs for agents to increase their knowledge and skills.
As part of its commitment to customer satisfaction, Century 21 also provides exceptional customer support. They offer 24/7 customer service and have an array of resources available to help customers with questions, concerns, or complaints.
All in all, Century 21 is an experienced and dedicated real estate organization that strives to provide excellent service to its customers. With a global presence and advanced technology, they are well-positioned to continue helping people and businesses buy and sell property around the world.
CONCLUSION
By 2023, the U.S. real estate market is expected to be stable and healthy. Demand will remain high due to continued low mortgage rates and an abundance of buyers, though prices may begin to level off.
The commercial real estate sector is also expected to be strong, with demand from businesses and investors. In addition, new construction and redevelopment projects are expected to drive growth in many metropolitan areas.
As a result, real estate companies in the U.S. should continue to experience growth and success.