Let's take a look at the most popular travel and local apps available on the android app store in India in 2021.
1. Where is my Train : Indian Railway Train Status
2. Traveloka: Book Hotel, Flight Ticket & Activities
3. Instant Voice Translate
4. ixigo Cheap Flight Booking & Compare Flights
5. Google Earth
6. udChalo
7. Google Street View
8. MakeMyTrip Travel Booking: Flights, Hotels, Trains
9. IRCTC Train Ticket Booking (Train man)
10. Goibibo Travel App-Hotel, Flight, IRCTC Train, Bus
1. Where is my Train : Indian Railway Train Status
"Where is my Train" is a unique train app that displays live train status and up-to-date schedules. The app can function offline without needing Internet or GPS. It is also packed with useful features such as destination alarms and a speedometer. It is the highest rated travel app in India.
Why this app is the highest rated train app?
– Spotting Train Accurately
Get live train status of Indian Railways anytime, anywhere. When you are traveling on a train, this feature can work without internet or GPS as it uses cell tower information to find the location. You can share current train location with your friends & family via the share feature. You can also set an alarm to wake you up at a fixed time before your railway station arrives.
– Offline Train Schedules
The train app has the Indian Railways timetable offline. You don't have to know train number or names as our Smart search feature allows you to use train source & destination or partial train names even with spelling errors.
– Coach Layout and Platform numbers
Get information on coach position and seat/berth layout before you board the train. Also shows platform numbers for boarding and intermediate stations wherever available.
– Super efficient in Battery, Data Usage and App size
The app is very efficient in battery and data use as key features like finding train locations and schedules can work offline without Internet or GPS. The app-size is relatively small despite having a lot of information offline.
– Seat Availability and PNR Status
Check seat availability and PNR status on the official Indian Railways website within the app.
2. Traveloka: Book Hotel, Flight Ticket & Activities
Travel to your dream destinations and explore the world around you with Traveloka: the app of choice for more than 40 million users! Book cheap tickets for flights, trains, and buses; get around town and the airport with car rentals and airport transfer. Save more on hotel booking, villas, or apartments, and enjoy special offers on thousands of exciting activities in Xperience, including attractions, movies, food, events, spa, and classes. Complete your payment with credit cards, bank transfers, PayLater, and over-the-counter payments. E-tickets and vouchers will be available in your inbox, so you can explore the world on the go! Rest assured, our 24/7 Customer Service team is ready to help you through your entire journey.
WHY USE TRAVELOKA BOOKING & LIFESTYLE APP?
– ALL-IN-ONE TRAVEL PLATFORM
Travel worldwide on airplanes, trains, and buses in a single tap! Book quality hotel rooms, villas, and apartments. Treat yourself with movies and beauty and spa treatments, or immerse yourself in culinary adventures or the latest happenings in town. Traveloka App is free, so no more multiple apps for each of your needs.
– GREAT SAVINGS ON INTERNATIONAL FLIGHTS
Save up to 40% on selected airlines with our Smart Combo feature. Use our Multi-city feature to book your flights to multiple destinations, and get packages with big discounts! Fly to your destination at the cheapest price possible.
– DISCOVER THE WORLD AROUND YOU
Find activities, live performances, and beauty treatments near you with Traveloka Xperience. Get to know new eateries in town and restaurant deals near you with Traveloka Eats. They offer a multitude of lifestyle products wherever you go! Even better, you can enjoy these activities at a cheaper price with their exclusive deals. They also have destination guides, articles, and tour recommendations to inspire you. Whether you're traveling or staying local, discover experiences that will enrich your life.
– CONVENIENT MEMBER BENEFITS
Save your booking details with their Quick Pick feature, so you won't need to enter the same details every time. Bookmark items using Saved List, and get notified when cheap tickets are available with Price Alerts. Make payment in one single tap with My Cards, and pay your tickets in installments with PayLater. Register to enjoy these member-only benefits!
– PAPERLESS TICKETS & VOUCHERS
No more printing papers! E-tickets and vouchers are available in your account, so you can access them on multiple devices—even with no Internet connection.
3. Instant Voice Translate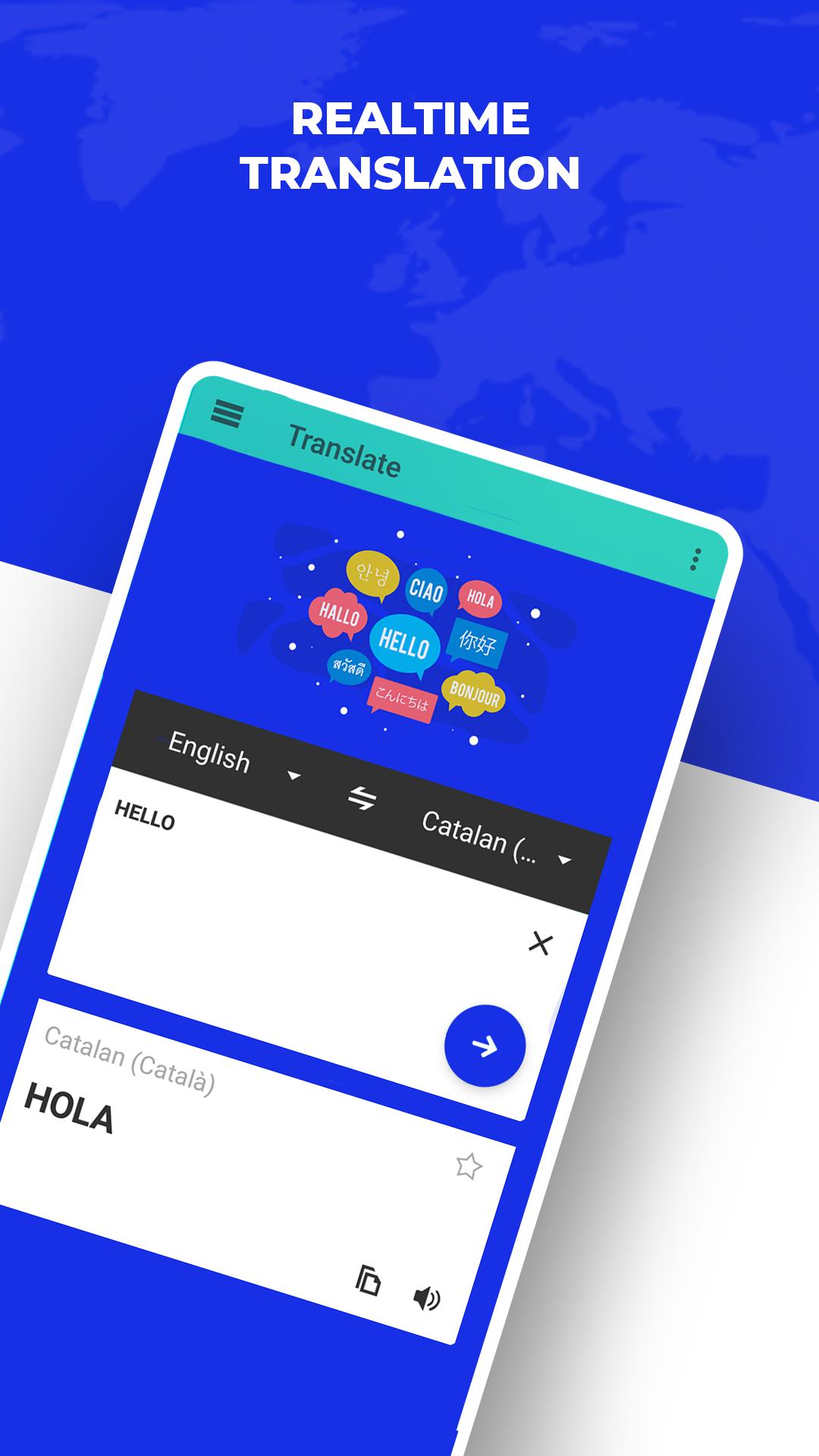 AI-based voice to voice translator. It is designed to translate languages in face-to-face conversation. 100% Free, no Ads and no hidden charges!
USER EXPERIENCE
– Launch time within 0.3s
– App Size smaller than 3MB
– No Ads, No any hidden charges
FEATURES
– Supports Input via Voice or Text
– Translations between 70 languages
– Voice or Text to Speech for 40 languages
4. ixigo – Cheap Flight Booking & Compare Flights
Currently, ixigo is one of the top 10 most downloaded transactional, e-commerce apps in India. Earn ixigo money on our flight booking app & spend 100% on your next flight booking. ixigo predicts flight fares for Indian domestic flight tickets & International flights of all major airlines.
Get fare alerts for your selected air tickets. Save upto 40% on booking flight tickets. Enjoy other unique features such as smart holiday calendar, International flight status, flight tracker, flight news and information.
– Book flight tickets of all major domestic airlines & international airlines:
Indigo, Spicejet, Go Air (Go First), Vistara, Air Asia, AirIndia, Air Costa, AirIndia Express, KLM, Singapore Airlines, Kuwait Airways, Qatar Airways, Malaysia Airlines, Thai Airways, British Airways, Emirates, Etihad, Air Arabia, Cathay Pacific, Saudi Arabian Airlines, American Airlines, Delta Airlines, Continental Airlines & more.
– Stay Updated with Latest Travel Restrictions or Guidelines in India & the World
Now you can also book your Vaccine Slot through our app. Get the latest flight news from India & around the world.
– Live Flight Status & Flight Tracker
Track flight delays, status & cancellations for Indigo Airlines, Spicejet, Air Asia, AirIndia, Vistara Airlines, Air India Express with our real-time live flight tracker. Track all flights departing from or arriving at any airport from anywhere.
– WEB CHECK-IN
Easyweb check-in feature for all airlines including Indigo airlines, Vistara airlines, Spicejet, Air India, Go First (Go Air).
– SMART FARE ALERTS
Receive fare alerts based on your flight ticket and flight search history. Get notified when the flight fare drops so you know when to make your flight ticket booking.
5. Google Earth
Explore the whole world from above with satellite imagery and 3D terrain of the entire globe and 3D buildings in hundreds of cities around the world. Zoom to your house or anywhere else then dive in for a 360° perspective with Street View. See the world from a new point of view with Voyager, a collection of guided tours from BBC Earth, NASA, National Geographic, and more. And now, visualize the immersive maps and stories you've created with Google Earth on web on your mobile device.
6. udChalo
Make your travel booking easier now by downloading the udChalo app that helps you plan, search and book your travel trip at ease. Avail off exclusive travel fares and our newly introduced hotel offering available for Armed Forces, Paramilitary Forces, Veterans, ESMs and their Dependents. Save your time and money when booking air tickets and hotels directly through our app.
– Seamless booking experience. Now view and manage all your travel bookings on one page
– Search & Book domestic flights and avail off exclusive Defence offers
– Book your stay at a hotel now with no convenience fee
– Authorized Balmer Lawrie tickets now directly available on udChalo
– Use udChalo credits: Manage your money easily, whether it is paying for a booking, refund or
cancellation
– Source to Refund – Avail off a refund directly on the Card/Account from where the transaction originally
happened, reducing the NEFT step
– Return journey booking- Book a round trip, avail of exclusive offers and save time
– LTC Claims available for ORs/JCOs
7. Google Street View
Create, view, and share Street View imagery with the new Street View app from Google. Explore places from around the world, or use your phone to add new images to Street View, with these options:
• Photo Spheres (360° panoramas)
• Photo Paths (a series of connected photos along a street or trail)
• Street View (connected panoramas from a 360° camera)
Now you can show the world new places by recording with Street View and publishing for everyone to see! With immersive Street View imagery from Google—and now from users like you—it's easy to virtually travel to nearly every country in the world. Explore world landmarks, discover natural wonders, and step inside places like museums, arenas, restaurants, and small businesses.
8. MakeMyTrip Travel Booking: Flights, Hotels, Trains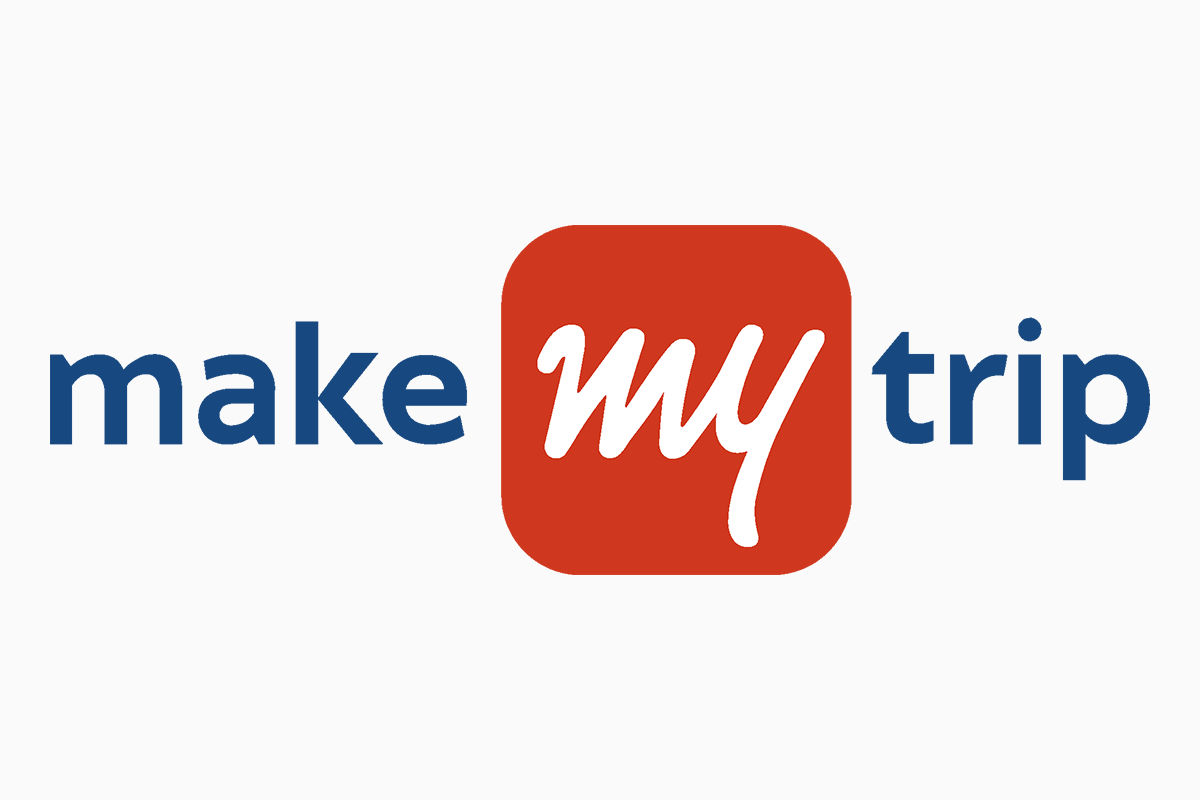 MakeMyTrip – Travel booking App trusted by 5 Crore+ happy customers to plan their Vacations. Book IRCTC Train tickets, flights, hotels, bus tickets, taxi cabs, rental cars & activities. Get additional discounts on first time bookings of Hotel, Flight, Train, Cab & Bus when you book through the app. Manage all your bookings and make revisions & cancellations. Avail best deals on Hotels, Offers on Flights, Taxi Booking, Train & Bus ticket booking. Get instant discounts on select bank credit & debit cards everyday.
Start your ultimate travel experience with the MakeMyTrip App!
Online Train Booking:
● IRCTC Booking Partner for Indian Railways Train Tickets Booking
● Confirmed IRCTC e ticket booking with tatkal & special train tickets
● Hassle free train ticket Booking online & real time rail enquiry
● Check live where is my train running status
● Check live PNR status & train seat availability
● Make train reservations, check railway timetable & get PNR confirmation
Book Hotels Online:
● Avail our latest offerings Choose from the best MakeMyTrip Assured hotels & get deals on hotels with reviews from TripAdvisor
● Book a staycation for a relaxing getaway at a premium property near your city. Enjoy free room upgrades, free stay & meals for Kids, wifi etc
● Find the best hotels near you, Pay online or at the hotel when you check in, guaranteed flexible booking & easy cancellation
● Find cheap hotels, get exclusive deals & discounts on family & couple-friendly hotels
● For alternate accommodations, book holiday homes, private apartments, villas, B&Bs, homestays, rental homes & OYO hotels
Book Cheap Flight Tickets:
● Book flights for one-way or round-trips, get best deals with fare comparison & check flight status, flight schedules
● Get flights to Goa, Maldives, Dubai, Bangkok , Singapore, Paris etc
● Book Domestic flights like Spice Jet, Air India, Go Air, Air Asia, Vistara, Indigo & International flights from Qatar Airways, Kuwait Airways, Malaysia Airlines, British Airways, Emirates, Etihad, Lufthansa & more
Bus Ticket Booking Online:
● Check seat availability, get real-time updates & book online bus tickets for over 12,000 routes with 1,300+ bus operators in India
● APSRTC,UPSRTC,GSRTC,HRTC,PRTC,MSRTC
Online Cab Booking:
● Book cheap airport taxis from Delhi, Bengaluru, Mumbai & Chennai airports
● Find affordable car rentals & also book intercity/outstation car for a road trip with a the best price guarantee
Best Holiday Packages:
● Pick your own choice & customize your hotels, flights & inclusions & enjoy beaches in Goa, houseboat stays in Kerala, hills in Himachal
● Get curated hotels & experiences at best combo rates with guaranteed 24X7 travel assistance
● Get best domestic & international holiday packages & deals to Goa, Bali, Kerala, Dubai, etc & grab great new year special offers
Events/Activities:
● Discover local & international events, book tours & enjoy experiences ranging from museums, wild-life safari, adventure sports
● Explore deals on water sports, trip to wonderla, tickets to monuments in the city, river rafting in Rishikesh, plan a Daycation & more
9. IRCTC Train Ticket Booking (Train man)
Salient Features of this train app are listed below :-
– Train Ticket Booking
Train man ticket booking is now authorised by IRCTC. Confirm ticket for train can be booked on Train man in less than a minute. With secure payment, easy cancellations and fast refund, it is the most trusted app to book train ticket.
– Automagically read PNR number from IRCTC sms
The app automatically fetches PNR numbers from irctc pnr sms and saves it to my trip list. It also does pnr check in background from time to time and sends notification to user on any change. Train PNR status facility with pnr prediction for wait-listed tickets is also available.
– Train between Stations & Seat Availability
Find train between station, train enquiry, check indian railway seat availability before booking train ticket. Get confirmation chances for waiting list tickets for general and tatkal quota. If seats are not available, this train app will suggest alternate trains to book confirm ticket. Check availability for 4 months in a view with seat availability calendar along with train fare for irctc.
– Train Status, Offline Running Status & Train Enquiry
Check live train status to know where is my train. Passengers when sitting inside train can also check train running status offline for which no internet & GPS is needed! This saves battery usage also. Know all trains arriving or departing at any station in next 4 hours with live station status. This feature is an extension to train running status in internet mode. Also check railway time table, historical platform number and average delay of any train at all its stops.
– Train Timetable & Schedule
Know train schedule and route of train with halt duration at its stops. You can also check all the intermediate stations between any 2 stops while checking the live train status. This along with pnr enquiry prediction is one of the unique features of this train app.
– Fare & Refund Calculator
Know fare for all the travel classes like first ac, second ac, third ac, sleeper, garib rath, chair car and second seating in a click. Also check fares for senior citizens, children and under other concessions. For rajdhani, shatabdi and duronto trains, check out the dynamic fare. Find out cancellation charges deducted depending on whether it is confirm ticket or RAC or waiting list. This feature can be seen on train PNR status screen.
– Platform number, coach position & seat map
Find out the platform number on which the train usually arrives. Also check the detailed coach composition of the train with rake reversal info. For any coach, passenger can check the seat layout plan.
– Journey Card
24 hours before the train trip, a journey card is displayed at the top of home screen. This card does pnr check and displays latest pnr status at all times along with live train status.
10. Goibibo Travel App-Hotel, Flight, IRCTC Train, Bus
Goibibo: Here to Fuel Your Travel Ka Junoon! Sign up on Goibibo, the best travel app to enjoy amazing travel deals on Hotels, Flights, Cabs, Buses, IRCTC Trains etc.
Check out what's more in store for you on the best travel app:
– Avail new user benefits & up to 50 goCash on your next travel bookings
– Earn goCash & save BIG on your travel bookings
– Invite your buddies & earn goCash on every referral you make
– Get an additional reward on successful sign-up & completion of your 1st travel booking
HOTELS
● Partnered with OYO hotels to ensure that you feel at home while you travel
● To book hotel, filter stays by type, budget, location, price, amenities etc on the best hotel booking app
● Whether you want to travel with family or need couple-friendly hotel, Goibibo has it all
● Search, book hotels & compare safe/hygienic stays by name, locality, city, or proximity
● Reserve a room at ₹0 & pay directly while checking in
● Get FREE cancellation & exclusive last minute deals on travel bookings
● Avail exclusive offers for first domestic hotel booking with code WELCOME
FLIGHTS
● Avail cheap flight tickets on Goibibo, the best travel app
● Get discounts on your first domestic flight booking with code WELCOME
● Avail banking offers on travel from banks like HDFC, RBL, ICICI, AXIS & BOB and more
● Book cheap flights from airlines like Air India, Go First, IndiGo, SpiceJet, Air Asia, Air India Express, Vistara & International airlines like Emirates, Qatar Airways, etc on the best Domestic Flight Booking app
● Book domestic flight tickets at Zero Cost EMIs on the best flight booking app
● Enjoy benefits like web check-in, flight price lock & more
TRAINS
● Official IRCTC Partner for Indian Railways' Train Tickets Booking
● Book Tatkal Tickets and Special Train Tickets on the best travel app
● Check for IRCTC Train Seat Availability & Book confirmed IRCTC Train Tickets instantly
● Book train tickets & get PNR Confirmation hassle-free
● Check PNR Status for any IRCTC booking & get updates on WhatsApp/SMS
● Check Live IRCTC Train Status for Indian Railways to know where is your train
● Create, retrieve IRCTC User ID & Password
CABS
● Easily book a self-drive car on the best cab booking app
● Book airport cabs & taxis from Mumbai, Bangalore, Delhi, Hyderabad, Pune, Goa & Ahmedabad airports
● Use Goibibo, the best cab booking app to share live location with family & friends & get exciting cab offers
BUS
● Book your bus tickets online with all major operators like APSRTC, UPSRTC, GSRTC, HRTC, PRTC, Chartered Travels, etc on the best bus booking app
● Apply bus timings, boarding or drop-off points & bus types (Volvo Bus, AC or Non AC Bus, Shivneri, etc) filters
Holidays 
● Save more than separate bookings when you book holiday packages on the best travel app
● Get Flight + Hotel combos, Affordable Packages, Bus Package, Honeymoon Packages, Long Weekend Holidays with family, Themed Holiday Packages & Budget-friendly Holidays