Trends
Uncategorized
Top 10 Best Call Centers Companies In USA 2023
Top 10 Best Call Centers Companies In USA 2023
INTRODUCTION
The call center industry in the United States has experienced tremendous growth over the past decade, with over 20,000 contact centers now operating nationwide. In 2023, there are more than three million people employed in the industry, making it one of the fastest-growing employment sectors in the country.
Most of these contact centers provide customer service and sales support through telephone, email, and other digital channels. Companies use call centers for various purposes such as providing technical support, managing customer loyalty programs, handling inquiries, and processing orders. Many of them offer services beyond basic customer care, including marketing, sales, and customer retention.
As the US economy continues to grow and technology advances, the modern contact center will continue to evolve. To keep up with customer needs, call centers must stay ahead of the curve by investing in new technologies and additional resources to improve the customer experience. To succeed in the competitive landscape, they must also provide excellent customer service and maintain strong relationships with customers.
Additionally, call centers must prioritize employee satisfaction and provide their workers with competitive salaries, benefits, and training opportunities. Employee retention is key for a successful call center, as highly-trained agents provide an invaluable asset to the company.
Overall, contact centers are a vital component of any successful business in the United States. Whether providing customer service, sales support, or technological assistance, companies should invest in the resources necessary to ensure success in the competitive market.
IMPORTANCE
In 2023, call centers will continue to play an important role in the US economy. They provide customer service and support to businesses, helping them to better serve their customers and improve sales. Call centers offer a variety of services including phone, chat, email, and social media support. They are essential for companies looking to build strong relationships with their customers and also drive revenue.
Call centers allow businesses to provide a personalized experience to their customers and help build trust. Customers can get answers to their questions quickly, have their problems solved efficiently, and even receive helpful information about products or services. The agents at call centers are trained to handle customer inquiries and use specialized software to address customer concerns and issues quickly.
Call centers can also be used to help with marketing efforts. Companies can better target specific segments of their customer base and increase leads by providing personalized advertising. Additionally, they can also measure customer satisfaction through surveys and other feedback mechanisms.
Call centers are also valuable for helping companies connect with their remote customers. With the increasing number of people working remotely, call centers provide a convenient way for customers to get in touch with their companies.
Overall, call centers in the US play a major role in helping businesses provide effective customer service and grow their business. They allow companies to build strong relationships with customers and effectively market their products or services. At the same time, they provide users with convenient access to their companies and can help with customer retention.
Here are the top 10 best call centers companies in USA in 2023
Telerik – Telerik is a software development company founded in 2002 with headquarters in Sofia, Bulgaria. It specializes in developing products and solutions for web, mobile, desktop, and cloud environments. Its product line includes UI components, reporting tools, development frameworks, and automation tools, as well as content management systems, enterprise portals, and database administration tools.
Telerik's products are used by over 130,000 customers in 94 countries, including many Fortune 500 companies. The company's mission is to create technology that empowers people to deliver great software faster.
Telerik has received numerous awards and recognitions since it began operations. In 2008, the company was named one of the top 10 fastest-growing European software companies by Software Magazine.
In 2009, Telerik won two Microsoft Visual Studio Industry Partner Awards, one for Best Component Provider and the other for Best Web Development Tool. In 2010, Telerik was named to the Deloitte Technology Fast 50 Central Europe list, and in 2011, Gartner recognized Telerik as a "Cool Vendor" in Application Platforms.
The company provides customers with comprehensive support and access to knowledgeable resources. To ensure the highest quality user experience, Telerik employs a team of over 1,000 experts who specialize in UI design, product engineering, customer service, and technical support.
They also provide a range of services such as training, consulting, and development assistance. Furthermore, their dedicated 24/7 support team is available to help customers resolve any issues quickly.
In addition to these services, Telerik runs an active developer community which provides free educational content, collaboration opportunities, and support forums. They also offer hackathons, meetups, and other events to help developers learn and stay up-to-date on the latest technologies. With its commitment to helping innovators bring their visions to life, Telerik helps bridge the gap between ideas and successful projects.
Five9 – Five9 is a leading cloud contact center platform for businesses of all sizes. Founded in 2001, the company provides an array of modern solutions for customer service, sales, and marketing teams that are tailored to fit any industry.
Five9 enables customers to quickly increase their team's productivity with a powerful suite of services including omnichannel routing, agent optimization, AI-powered automation, analytics, and more. Their cloud-based platform helps companies to provide superior customer experiences by streamlining processes, providing accurate insights, and engaging customers through multiple channels.
Additionally, Five9 offers customizable solutions that are designed to fit the specific needs of each business. With over 5,000 customers and 20 years of experience, Five9 is a proven leader in the cloud contact center space.
Their innovative solutions have been recognized with numerous awards and recognitions, including Gartner's Magic Quadrant for Contact Center as a Service and Frost & Sullivan's Customer Service Automation Leader of The Year.
Five9's comprehensive cloud contact center solutions offer a reliable, secure, and scalable platform for businesses to grow and succeed.
Genesys – Genesys is a multinational technology company based out of San Francisco. Founded in 2011, they specialize in providing software and services to enable businesses to maximize their customer service potential. They are one of the leading providers of contact centre solutions and have a range of products to help their customers deliver superior customer experiences.
Their flagship product is the Genesys Customer Experience Platform, which helps companies automate customer service processes and provide a seamless experience across channels such as web, phone, chat, and social media. Genesys also offers a suite of tools to enable personalized customer interactions and improve customer engagement by providing relevant insights into customer preferences.
In addition to their contact-centre software, Genesys provides an array of AI-powered analytics tools to help businesses track customer engagement and identify areas for improvement. Their predictive analytics engine allows companies to anticipate customer needs and provide proactive customer service.
Genesys has offices around the world, including locations in the US, UK, Canada, Australia, India, and Germany. The company continues to invest heavily in research and development, actively collaborating with universities and other partners to stay at the forefront of technology innovation. Additionally, their commitment to customer service excellence has earned them recognition from organizations like Gartner and Forrester.
Talkdesk – Talkdesk is an award-winning customer experience platform that helps companies provide the best possible service to their customers. Talkdesk was founded in 2011 and is headquartered in San Francisco. It provides an all-in-one contact center solution that includes AI-powered call routing, automated voice recognition, multi-channel communication, and reporting capabilities.

With Talkdesk, businesses can deliver a personalized customer service experience no matter what device or communication channel they use. Talkdesk also provides analytics and insights that allow organizations to track customer interactions and make data-driven decisions about their service strategy.
Talkdesk has earned numerous awards for its innovative technology and customer service, including being named a 2020 Gartner Peer Insights Customer's Choice for Contact Center as a Service. Talkdesk has been widely praised for its intuitive design and user interface, as well as its flexible pricing options.
Talkdesk makes it easier for companies of all sizes to provide superior customer service without breaking the bank. It offers integrations with popular CRMs and third-party applications, allowing businesses to create streamlined processes that drive efficiency and maximize return on investment.
Talkdesk is dedicated to helping organizations around the world improve their customer service and increase customer satisfaction.
NICE inContact – Nice InContact is a customer service and contact center software provider headquartered in Utah. It offers business solutions designed to improve customer experience, increase efficiency, and reduce costs. It provides a comprehensive suite of cloud-based services that can be tailored to fit the needs of any size business, from small businesses to large enterprises.
The combination of cloud-based communications and customer relationship management (CRM) tools gives businesses the ability to create a better customer experience while automating manual processes and reducing operational costs.
Nice InContact's customer service software enables businesses to respond quickly to customer inquiries, provide personalized support, and deliver superior customer service experiences. The software also integrates with a wide variety of industry-standard CRMs, allowing for seamless data integration.
Nice InContact's contact center solutions offer a powerful set of features that enable businesses to effectively manage their customer service operations. These include automated call routing, call queuing, call logging, live chat and email management, and a sophisticated online reporting system. In addition, the platform includes an integrated workforce management module, which helps to optimize staffing levels, automate scheduling, and monitor performance.
Integration with social media platforms such as Twitter, Facebook, and LinkedIn allows businesses to further enhance their customer service operations by engaging customers and providing timely responses. By leveraging predictive analytics and machine learning, the solution enables businesses to identify opportunities to improve customer service and proactively address customer complaints.
Overall, Nice InContact is an advanced customer service and contact center software solution that provides businesses with the tools they need to deliver outstanding customer service experiences.
It helps businesses reduce operational costs while automating manual processes and responding quickly to customer inquiries. Its powerful feature set and robust integration capabilities make it an ideal choice for businesses looking to streamline their customer service operations.
Zendesk – Zendesk is a customer service software company based out of San Francisco, California. Founded in 2007, the company has become one of the world's leading cloud-based customer service solutions. Zendesk offers customer engagement and help desk solutions that enable businesses to provide excellent customer service experiences. It is used by more than 150,000 businesses globally including companies such as Shopify, Lululemon, and Airbnb.
The company's products are designed to reduce customer service costs while providing efficient customer support. They have a suite of easy-to-use customer engagement tools including customer portals, ticketing, chatbots, and knowledge base software. Additionally, they offer customer analytics and reporting to help organizations measure customer satisfaction and identify customer service trends.
To ensure its users get the most out of their customer service solutions, Zendesk offers customer service training and customer success initiatives. This includes webinars, online training courses, certification programs, and customer success guides. These tools empower customer service agents to increase customer loyalty and improve customer service processes.
In addition to its customer service solutions, Zendesk also offers customer support solutions such as customer feedback surveys, customer feedback analytics, customer experience optimization, customer segmentation, customer insights, and personalized customer journeys. These solutions enable organizations to gain valuable insights about their customers and make more informed decisions about how to best serve them.
Overall, Zendesk is a powerful customer service tool for businesses of any size. Its suite of products, resources, and customer success initiatives can help organizations improve their customer service processes and deliver exceptional customer service experiences.
8×8 – 8×8 is a cloud-based communications platform focused on providing businesses with advanced technologies like voice, video and collaboration services. Founded in 2002, the company has grown to become one of the leading providers of business communication solutions, delivering innovative tools to improve customer experience and engagement.
At 8×8, we strive to help businesses increase their productivity and reduce costs through our comprehensive suite of products and services. We offer a range of software and hardware solutions for businesses of all sizes, from small businesses to large enterprises. Our products are designed to be easy to use and cost effective, allowing businesses to focus on what matters most: serving their customers.
Our cloud-based communications platform is secure, reliable and cutting edge. It offers features such as VoIP, Video Conferencing, Unified Messaging, Interactive Voice Response (IVR), and Contact Centers. Our system provides businesses with an integrated and scalable solution for their communication needs.
In addition to our technology solutions, 8×8 also provides professional services such as consulting, training and support. Our team of experts can work with you to create a custom solution tailored to your specific needs. With our expertise and industry knowledge, we can help you meet your goals and grow your business.
Above all, 8×8 is committed to helping businesses succeed. We know that the success of our clients is the success of our own business, and so we make sure to provide the best possible service at all times. Our goal is to always provide exceptional customer service and top-notch solutions so that businesses can reach their potential.
Vonage – Vonage is a leading global cloud communications provider that enables businesses to communicate effectively and securely with their customers, employees, and partners. It offers unified communications solutions for voice, video, messaging, chat, contact center, and more.
Founded in 2002, Vonage has grown from a small startup to a publicly-traded company with over 2 million customers across the globe. The company provides its services through a combination of proprietary cloud-based software, hardware products, and on-premise solutions.
With a focus on innovation and customer experience, Vonage's suite of products are designed to help businesses increase productivity, collaboration, and engagement. Vonage's solutions are built on cutting-edge technology, including Artificial Intelligence (AI), machine learning, and analytics.
These technologies help businesses deliver better customer experiences, reduce operational costs, and drive greater efficiency. Vonage is committed to helping businesses succeed by providing them with the tools to easily and securely communicate with their customers and employees.
Connect First – Connect First is a leading cloud-based contact center solution that provides customers with a comprehensive suite of customer service tools. Founded in 2001, Connect First has been helping businesses of all sizes provide better customer service and support to their customers.
Connect First focuses on delivering advanced technologies such as IVR, ACD, call recording, analytics, mobile apps, and more. With its easy-to-use features, Connect First helps companies reduce costs, boost customer satisfaction, and improve efficiency.
Connect First was founded in 2001 by Jody Glidden and Gary Trosclair who had the vision to create a powerful yet user-friendly contact center platform. They began developing the application from scratch. After much hard work and dedication, Connect First earned a reputation for being one of the most reliable and secure contact center solutions available on the market today.
Connect First gives customers a wide range of features and functionality, including interactive voice response (IVR), automatic call distribution (ACD), reporting and analytics, call recording, self-service portals, mobile apps, and more. Additionally, Connect First offers customizations and integrations to ensure that customers have the ideal contact center solution for their business needs.
Connect First also provides 24/7 support and training to help customers get the most out of their contact center platform. Customers can access Connect First's extensive library of tutorials, white papers, and webinars to learn how to use the platform and get the most out of their customer service experience. Connect First also provides a free trial where customers can test the platform before committing to a full subscription.
Overall, Connect First is a great choice for businesses looking for a reliable contact center solution that enables them to provide better customer service and support. With its comprehensive suite of features, competitive pricing, and excellent customer support, Connect First is sure to be an invaluable asset to any organization.
Vocalcom – Vocalcom is a leading provider of cloud-based contact center solutions. Founded in 2002, their mission is to make customer service and support easier, faster, and more efficient for businesses all over the world. Their comprehensive suite of products provide organizations with an end-to-end solution to manage and automate customer interactions across multiple communication channels.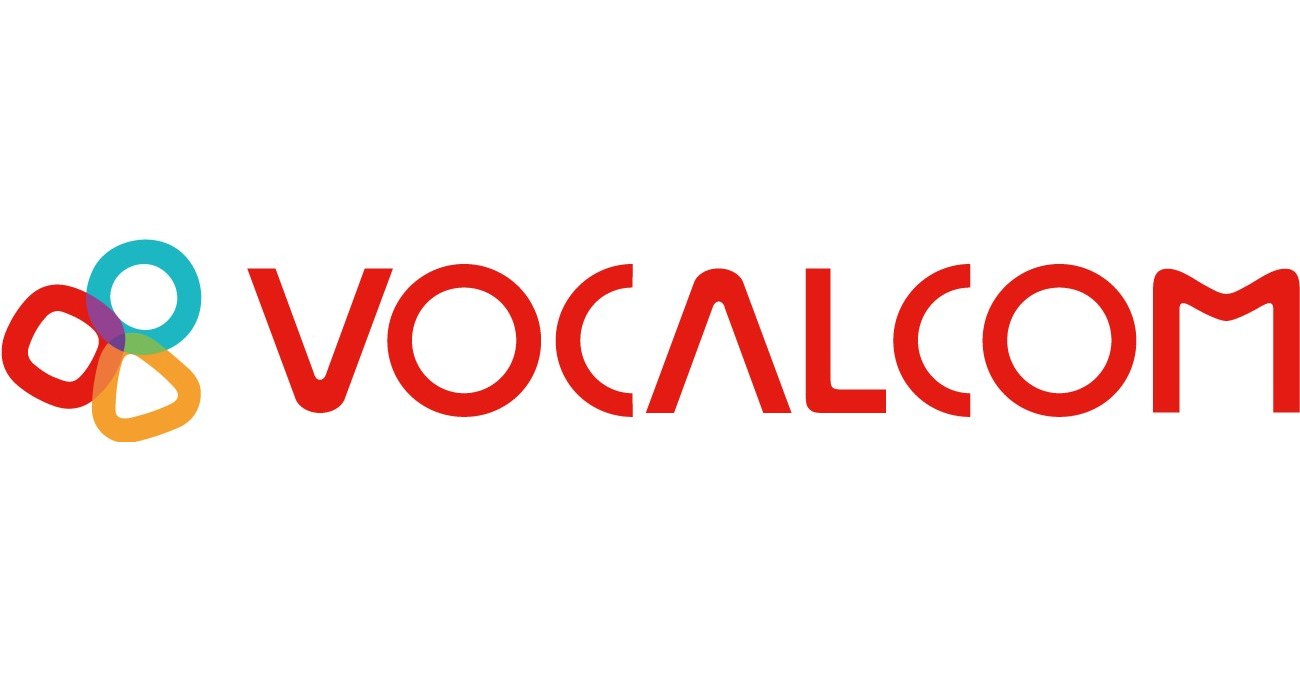 From inbound and outbound voice calls, to video chat, email, SMS, and social media, Vocalcom enables companies to deliver exceptional customer experiences that increase customer satisfaction and retention.
The company's flagship product, VoiceCloud, is a multi-channel contact center platform built on a secure, scalable, and fault-tolerant cloud infrastructure. It provides a full range of features such as advanced IVR (interactive voice response) and self-service tools, real-time analytics, customizable scripting, and integration with third-party systems. In addition, VoiceCloud enables customers to customize their customer experience with automated bots and machine learning.
Vocalcom also offers consulting and managed services, helping companies design and implement their contact centers, integrate new technologies, and maximize the performance of their existing solutions. The company's award-winning solutions are trusted by more than 12,000 organizations in over 80 countries. They have been recognized as a leader in customer service and contact center solutions by IDC, Gartner, and Frost & Sullivan.
Vocalcom puts customer experience at the heart of everything they do and are constantly innovating to stay ahead of the curve. With the latest alternative communication channels emerging, the company is rapidly expanding its product offerings to meet the ever-changing needs of businesses.
CONCLUSION
In 2023, the majority of call center companies in the US are combining artificial intelligence and human agents to provide the best customer service experience. AI chatbots are being used to handle basic inquiries, while humans are better equipped to address complex issues.
Many companies are also using automation to improve their customer service processes, such as offering self-service options and automating routine tasks.
As a result, call center operations are becoming more efficient and cost effective, allowing companies to offer better services at lower costs.