Dublin: Top 10 Startups in 2021
Considering team size, funding, growth rate, innovation, and market size, we've identified promising early-stage startups based in Dublin that were founded between 2018 and 2021.
Tax-friendly laws, a thriving economy, and an educated workforce make Dublin an attractive investment for companies in the tech sector, including Google, Facebook, LinkedIn, Airbnb, Twitter, and Amazon, which all have EMEA headquarters in Dublin. Due to many tech giants in Dublin's Silicon Docks, the city was ranked among the top ten cities in last year's European Digital City Index, with the authors saying that local startups are afforded unprecedented opportunities for collaboration.
TechIreland chief executive John O'Dea says 264 companies raised a record investment during 2020 despite Covid-19. The city supports a thriving startup ecosystem as two-thirds of those funds went into Dublin-based businesses.
The following 10 Dublin-based startups are up-and-coming and deserve your attention in 2021 and beyond.
Top 10 Startups in Dublin are as follows:
A revenue-based e-commerce finance platform, WayFlyer is based on revenue generated by merchants. E-commerce companies face the challenge of managing their cash flow. In addition to providing flexible funding, Wayflyer offers powerful analytics dashboards that help businesses make more informed marketing decisions. As of 2019, the team has raised more than €158 million to assist e-commerce businesses with cash flow problems. With nearly 150 employees, Wayflyer now has offices in Dublin, New York, London, and Sydney.
Tine is a platform that automates security for modern businesses. Using Tines, security analysts can automate even the most complex workflows, automating the repetitive tasks of security teams. There is no need to use apps or plugins, and security teams will be more effective and efficient. The power and simplicity of Tines is the direct integration of its 1,000+ templates for everyday security actions. Yahoo has named the startup one of the '45 enterprise startups that will soar in 2021, raising over €35 million.
Its delivery services are ultra-fast and unique. They offer drone delivery in a box. In 2018, the team raised over €25 million to fuel a 3-minute delivery service that enables, transforms and grows local businesses of all kinds. Manna delivers food directly from restaurants and centralized kitchens to consumers' homes through custom-designed aerospace-grade drones. In less than 3 minutes, drones can deliver packages within a 2km radius at an altitude of 80 meters at a speed of over 80kph.​
Evervault goal is to build tools that let developers never process sensitive data in plaintext, including encryption keys, and can do so without requiring them to manage cryptographic algorithms. The startup strives to prevent any data breaches by preventing unauthorized parties from ever accessing plaintext data. With funding of more than €16.5 million, the startup has been backed by firms including Sequoia and Index Ventures, and investors including Jeff Weiner, former CEO of LinkedIn; Dylan Field, the CEO of Figma; and Alex Stamos, former CSO of Facebook.
By empowering businesses to create digital journeys that exceed customers' expectations, Sweepr Technologies strives to improve digital consumer-to-business interactions. Insightful, research-based, and contextually adaptive rules make Sweepr powerful. Customers can experience a truly personalized experience throughout their engagements with the platform, creating a more human feel throughout an automated process. Founded in 2018, the company has raised over €17.5 million to help optimize user experiences.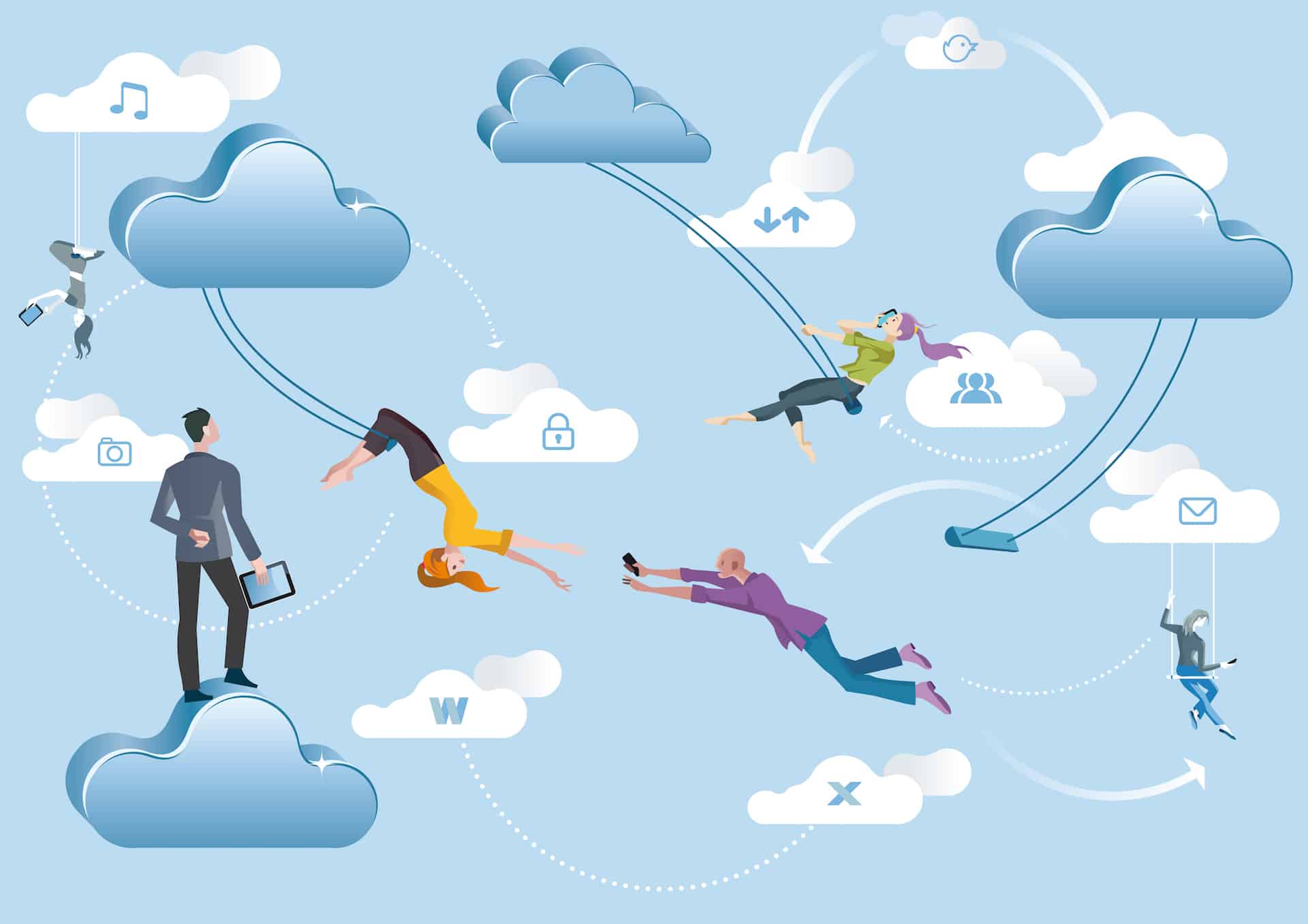 With Boundless, organizations can confidently employ anyone, anywhere in the world – the way that works best for them and their people. Local employers take on all employment responsibilities, including payroll, filing taxes, and providing employee benefits. In addition to delivering vital safeguards for overseas workers, they offer better job protection and access to benefits as salaried employees, reducing their stress and anxiety during the relocation process. To democratize access to secure employment overseas, the team has already raised around €3.6 million.
Bringing reality capture closer to everyone is Volograms' mission. The company's technology converts ordinary videos into volumetric holograms, or volograms, which immerse real people in AR and VR content. By empowering studios to capture immersive content from reality, this startup puts volumetric video capture in the hands of smartphone users. A team of researchers founded in 2018 has raised €2.4 million to develop deep learning algorithms that drive volumetric 3D reconstruction, texture mapping, motion capture without markers, and temporally coherent sequences.
Nory is a modern restaurant management system that was born in 2020. Nory's AI-based forecasting helps managers increase profit margins, eliminate food waste, reduce staff turnover, and never overstaff or understaff a restaurant. In addition to workforce management, Nory provides inventory and waste management and intelligent scheduling and payroll. It has raised over €1.7 million to build AI technology that helps managers stay on top of their game by learning the ins and outs of restaurants.
Spectrum.Life is a clinically-backed B2B platform that offers mental health resources and tools. Fitness, nutrition, and lifestyle e-learning modules, their digital platform combines mental health support with well-being coaching within an integrated product suite for health and well-being. A workplace well-being programme developed by the company has provided benefits to an organization's health, wellness, and performance.
As an environmentally friendly alternative to cars, Zipp Mobility aims to reduce congestion. The company offers dockless scooters that are a quick and convenient way to travel around the city and give customers a last-mile solution to and from public transportation. The 24-year-old Charlie Gleeson founded the team in 2019 with €2.1 million raised. As the UK began to legalize e-scooters, the Department for Transport approved a sustainability-focused startup's mobility solution for UK trials. The Zipp mobile app allows users to find Zipps near them.