Uncategorized
Top 10 Best Space Technology Companies In USA In 2023
Top 10 Best Space Technology Companies In USA In 2023
INTRODUCTION
The space technology industry in the United States has seen tremendous growth over the last few years. As of 2023, there are numerous companies working to advance the exploration and utilization of space. SpaceX, Blue Origin, and Virgin Galactic are some of the most recognizable names in space technology, having made significant achievements in launching satellites, building reusable rockets, and even sending humans into space.
Other notable players include Aerojet Rocketdyne, Boeing, Northrop Grumman, and United Launch Alliance. These organizations are leading the charge in developing innovative technologies such as satellite-based navigation systems, 3D printing for spacecraft components, advanced propulsion systems, and more. Additionally, many smaller startups have emerged, creating their own products and services related to space technology.
Overall, the US space technology sector is expected to continue its rapid growth in the coming years, as more businesses seek to capitalize on the expanding opportunities in this field.
IMPORTANCE
Space technology companies in the United States have become increasingly important in 2023. With space exploration becoming more commonplace, the demand for satellites, spacecraft, and other related technology has grown rapidly.
Space technology companies are regularly launching new satellites to provide high-speed internet, communications, and navigation services. They are also developing ground and space-based technologies for scientific research, remote sensing, and monitoring of the environment.
Space technology companies are also involved in building and maintaining the International Space Station, sending astronauts into orbit, and developing new ways to explore the universe.
Along with these applications, space technology companies are also investing heavily in research and development to create new innovations that can revolutionize the way we see and interact with the world around us. Companies like SpaceX, Blue Origin, and Virgin Galactic are leading the way in this field and are expected to continue their work in the coming years.
Space technology companies are also providing consumers with access to the stars by creating commercial space flights. Companies like Virgin Galactic, Boeing, and Axiom Space are already offering tourists the chance to experience space travel and view Earth from orbit. These companies are working to make space tourism more accessible and affordable for the average consumer.
In conclusion, space technology companies play an essential role in the growth and development of our economy and society. Their innovations and advancements are helping to shape the future of space exploration and providing many opportunities for education and advancement. As the cost of space exploration continues to come down, more people will be able to experience the wonders of space for themselves.
Here are the top 10 best space technology companies in USA in 2023
SpaceX – SpaceX, founded by Elon Musk in 2002, is an aerospace manufacturing and space transportation services company based in Hawthorne, California. SpaceX designs, manufactures, and launches advanced rockets and spacecraft to provide low-cost, reliable access to space for commercial customers, governments, and research organizations around the globe.
Its Falcon 9 and Falcon Heavy launch vehicles have revolutionized the way payloads are delivered to space, while its Dragon spacecraft has safely returned cargo from space back to Earth. SpaceX is also pioneering development of reusable rocket technology, which could dramatically reduce launch costs and increase access to space.
The company currently has two operational spaceports – one located in Florida and the other in Texas. In addition to space launch services, SpaceX works with NASA on the development of crewed spacecraft for human exploration missions. The company's long-term vision is to establish a permanent presence on Mars and create a self-sustaining city there.
SpaceX is well on its way to making this dream a reality, having recently achieved several remarkable milestones, including launching its first Starship prototype, sending astronauts to the International Space Station, and completing the world's first private orbital mission around the Moon.
With its innovative approach to space travel and exploration, SpaceX is poised to continue leading the industry into the future.
Blue Origin – Blue Origin is a privately funded aerospace manufacturing and sub-orbital human spaceflight company founded by Amazon.com CEO Jeff Bezos in 2000. The company's mission is to "enable the future of life in space" by developing technologies to enable private human access to space at lower cost and increased reliability.
Blue Origin has designed, built, and flown multiple reusable launch vehicles, with its most notable being the New Shepard suborbital system. The company is also developing a fully reusable orbital vehicle known as New Armstrong, which is expected to begin test flights around 2022.
Blue Origin is focused on creating innovative and affordable technology that will redefine access to space. With its reusable vehicle designs, Blue Origin is able to reduce costs significantly compared to traditional expendable launch systems. The company also aims to make space travel a reality for everyone by making it safe, reliable, and affordable.
Additionally, Blue Origin is investing heavily in research and development of advanced propulsion systems, such as its BE-4 rocket engine, which uses liquid oxygen and methane. This will help to further reduce the cost of launching payloads into orbit.
Blue Origin has already achieved a number of milestones, including successful test flights of its New Shepard system and unmanned flights of its New Armstrong vehicle. The company is now working to make space travel more accessible and economical. In addition to its own commercial launches, Blue Origin plans to offer services like satellite deployment and cargo transport to customers.
The company is also collaborating with other companies to develop spacecraft, satellites, and other technologies that can be used to explore our solar system and beyond. Ultimately, Blue Origin seeks to become the leader in the commercialization of space transportation and exploration.
Northrop Grumman Corporation – Northrop Grumman Corporation is an American global aerospace and defense technology company headquartered in Falls Church, Virginia. Founded in 1939 as Northrop Aircraft Inc, the company designs, builds, and services military aircraft, unmanned systems, space systems, cybersecurity solutions, and defense electronics.
It is one of the largest U.S. defense contractors and is a major provider of intelligence, surveillance, and reconnaissance systems. Its products include advanced technologies such as electronic warfare, cyber-security, autonomous systems, and hypersonics.
Additionally, it has partnerships with government agencies and industry leaders to develop innovative solutions to complex problems. Northrop Grumman's customer base consists of militaries, governments, and private companies around the world. With its expertise in engineering, science, and manufacturing, the company provides comprehensive solutions for maritime security, aircraft maintenance and modernization, ground combat vehicles, and unmanned systems.
Northrop Grumman employs over 86,000 people in locations throughout the United States, Europe, and Asia. It has established numerous research and development centers and strategic partnerships around the globe, which allow the company to bring its cutting-edge solutions to markets and customers quickly.
Lockheed Martin – Lockheed Martin is a global security and aerospace company headquartered in Bethesda, Maryland. It is the world's largest defense contractor and the leading manufacturer of military aircraft. The company has an extensive portfolio that includes cyber security, space technology, propulsion systems, advanced aeronautics, vertical launch systems and military munitions.
Lockheed Martin employs over 100,000 staff across the United States, Europe, Asia and Australia. The company was founded in 1912 by the merger of two small airplane manufacturers, Glenn L. Martin and the Wright Company.
Throughout its history, the company has expanded from aircraft production to become a major player in areas such as information technology, missile defense, satellite communications and unmanned aerial vehicles. In recent years, Lockheed Martin has invested heavily in research and development for emerging technologies such as artificial intelligence, autonomous robotics and quantum computing.
The company has also diversified its product base to include commercial products such as energy storage systems, 3D printing and software solutions. As one of the world's most innovative companies, Lockheed Martin continues to lead the industry with cutting-edge technologies and products, while remaining committed to its core mission of protecting people around the world.
Boeing – Boeing is an American aerospace company and one of the largest aircraft manufacturers in the world. Founded in 1916, Boeing has grown into a multi-billion dollar conglomerate with over 150,000 employees.
From commercial aircraft to military helicopters and defense systems, Boeing produces some of the most advanced products in the industry. It's also involved in satellite technology, space exploration, and even nuclear technology.
In terms of commercial airliners, Boeing is best known for its iconic 737 series. The first 737 was introduced in 1967 and has since become the bestselling commercial airliner in aviation history.
Boeing is also responsible for the more modern 787 Dreamliner and 777X. With features such as improved fuel efficiency, greater range, and excellent passenger amenities, these two planes have become popular staples in the aviation industry.
Alongside commercial aircraft, Boeing also manufactures military aircraft like the F/A-18 Hornet, V-22 Osprey, and CH-47 Chinook. It also produces ground-based defense systems such as the Patriot missile and MQ-25 Stingray. In recent years, it has also invested heavily in research and development for unmanned aerial vehicles (UAVs).
Overall, Boeing is a major force in both the commercial and defense aviation industry. Its broad portfolio of products has kept it at the forefront of technological advancement in the industry.
United Launch Alliance – United Launch Alliance (ULA) is a joint venture between Boeing and Lockheed Martin, formed in 2006 to provide reliable, cost-effective access to space for government and commercial customers. ULA's mission is to deliver the world's best launch services, providing safe, assured access to space for its customers.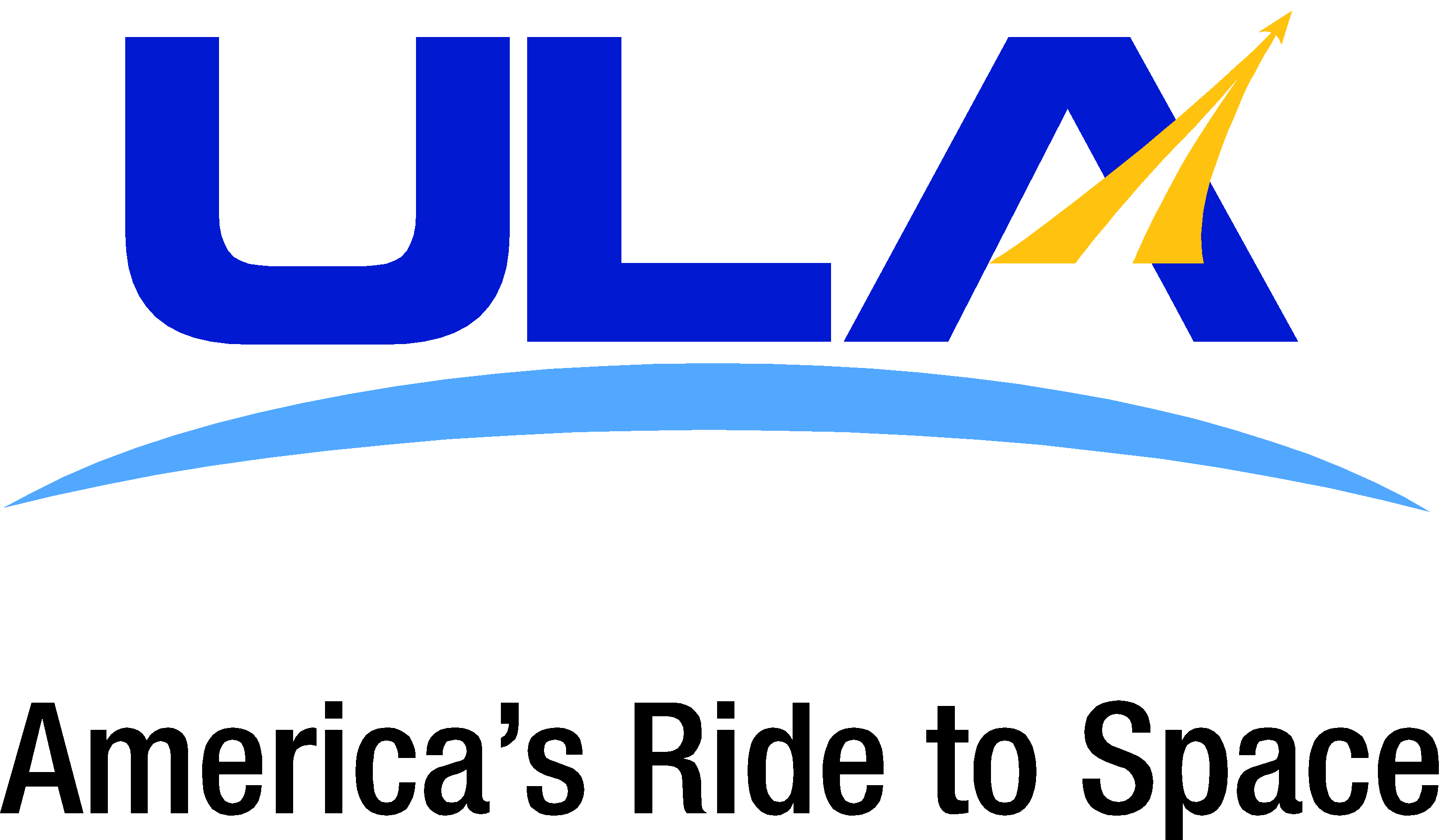 ULA provides a full range of launch services, from satellite launches to payload delivery. ULA designs, manufactures, and operates the Atlas V and Delta IV launch vehicles, as well as the Vulcan Centaur rocket which is currently under development. ULA is also responsible for the operation and maintenance of the ground systems at Cape Canaveral Air Force Station and Vandenberg Air Force Base.
ULA has a long history of successful launches with over 400 missions launched since its founding. ULA's commitment to innovation and reliability has made it one of the most trusted and reliable launch service providers in the industry. ULA's focus on safety, customer satisfaction and innovative solutions has made them a leader in the space industry.
In addition to their launch services, ULA also provides mission integration and operations, engineering services, and technical support. ULA continues to strive to provide the highest quality of service while maintaining the utmost safety standards.
Aerojet Rocketdyne – Aerojet Rocketdyne is an American rocket and missile propulsion manufacturer. Founded in 1915 as the Aerojet Corporation, the company has played a pivotal role in the development of space and defense technologies for more than 100 years. Its current headquarters are located in West Palm Beach, Florida.
Aerojet Rocketdyne's core products include rocket engines, thrusters, and even nuclear propulsion systems. The company builds both solid and liquid propellant rocket engines that power launch vehicles, upper stages, and other propulsion systems. It also produces a full suite of thrusters ranging from attitude control thrusters to high performance main engines.
The company manufactures both traditional chemical propulsion systems and innovative electric and hybrid propulsion systems for space exploration and satellite applications. Aerojet Rocketdyne has supported mission-critical programs such as the Space Shuttle, the International Space Station, and commercial launches including the Atlas V and Delta IV rockets.
In addition, the company provides propulsion products for defense applications such as missiles and interceptors and tactical weapon systems.
Aerojet Rocketdyne also designs, develops and manufactures cutting-edge aerospace components and subsystems, including cryogenic tanks, valves, flexible heat shields, and advanced energy storage systems.
The company has also developed advanced technologies and capabilities such as 3D printing and additive manufacturing, robotics and automated assembly systems, and electronic intelligence and cybersecurity.
Aerojet Rocketdyne's commitment to innovation and excellence has resulted in a wide range of achievements, including being the first company to launch a hydrogen-powered spacecraft, to launch a reusable space vehicle, and to develop a fully electric propulsion system.
Aerojet Rocketdyne continues to set the standard for successful space missions through its best-in-class products, technologies, and services.
Orbital ATK – Orbital ATK is a global aerospace and defense technology company based in Dulles, Virginia. Founded in 1990 and employing over 13,000 employees in 18 states across the United States, the company designs, builds, and delivers space, defense, and aviation-related systems to customers around the world.
Orbital ATK manufactures and launches satellites, build propulsion systems for NASA's exploration programs, develops technologies for next-generation space-based communications, and produces advanced tactical weapons and ammunition for military forces worldwide.
The company's core mission is to provide advanced products, services, and innovative solutions to customers in the aerospace, defense, security, and other related fields.
The company has strong relationships with leading aerospace and defense companies and government agencies and offers a wide range of products and services to customers in all areas. These include spacecraft components and satellites, launch vehicles, propulsion and environmental control systems, flight simulation and training equipment, avionics and electronic systems, tactical missiles and munitions, and structures and materials.
Orbital ATK also provides consulting and engineering services, research and development, and manufacturing services.
One of Orbital ATK's most notable accomplishments is their participation in the development of NASA's Space Launch System (SLS) rocket. This powerful new rocket is designed to carry humans farther than ever before and will be used to explore the solar system and beyond.
Additionally, the company has vast expertise in satellite design and construction, and they produce an extensive line of commercial and government payloads. Orbital ATK designs and manufactures a variety of launch vehicles and rocket propulsion systems for use by a diverse customer base.
In addition to its commercial and military customers, Orbital ATK also works closely with universities and research organizations in order to develop cutting-edge technologies to benefit future generations.
From remote sensing to anti-ballistic missile defense systems, from nanosatellite designs to directed energy weapons, Orbital ATK is at the forefront of technological advancements. Their commitment to excellence and innovation make them an invaluable partner for our nation's exploration, defense, and security efforts.
Sierra Nevada Corporation – Sierra Nevada Corporation (SNC) is a privately held aerospace and defense company based in Sparks, Nevada. Founded in 1963 by John and Lindy Freidenrich, SNC has grown into one of the most innovative and successful companies in its field. The company's core capabilities include advanced aerospace development, manufacturing, and system integration.
SNC has developed an impressive array of products and services, which range from small vehicles that can be operated in space to sophisticated satellites and spacecraft systems. The company also produces military aircraft, such as the A-10 Thunderbolt II and MQ-9 Reaper, and provides ground support systems for the US Air Force, US Navy, and US Army.
SNC's commitment to innovation and excellence has enabled it to become a world leader in the aerospace industry. Its cutting-edge technologies have been used to develop payloads for space exploration missions, as well as communication, navigation and data relay systems for global satellite networks. In addition, SNC has been at the forefront of developing unmanned aerial vehicles, or drones, for commercial and military applications.
The company's dedication to customer service and quality has earned it an enviable reputation among its global customers. As a result, SNC has become the preferred supplier of choice for many of the world's leading aerospace, defense and security organizations. With offices in North America, Europe, and Asia, SNC is uniquely positioned to provide solutions to customers around the globe.
Overall, Sierra Nevada Corporation is an established and trusted leader in the aerospace and defense industry with a long history of innovation and excellence. Its products and services are renowned for their reliability, quality, and effectiveness, and its commitment to customer satisfaction has won it a loyal following among clients around the world.
Virgin Galactic – Virgin Galactic is a spaceflight company owned by Virgin Group and based in Mojave, California. It was founded in 2004 and is the world's first commercial space line, aiming to provide suborbital spaceflights to space tourists, suborbital launches for space science missions and orbital launches of small satellites.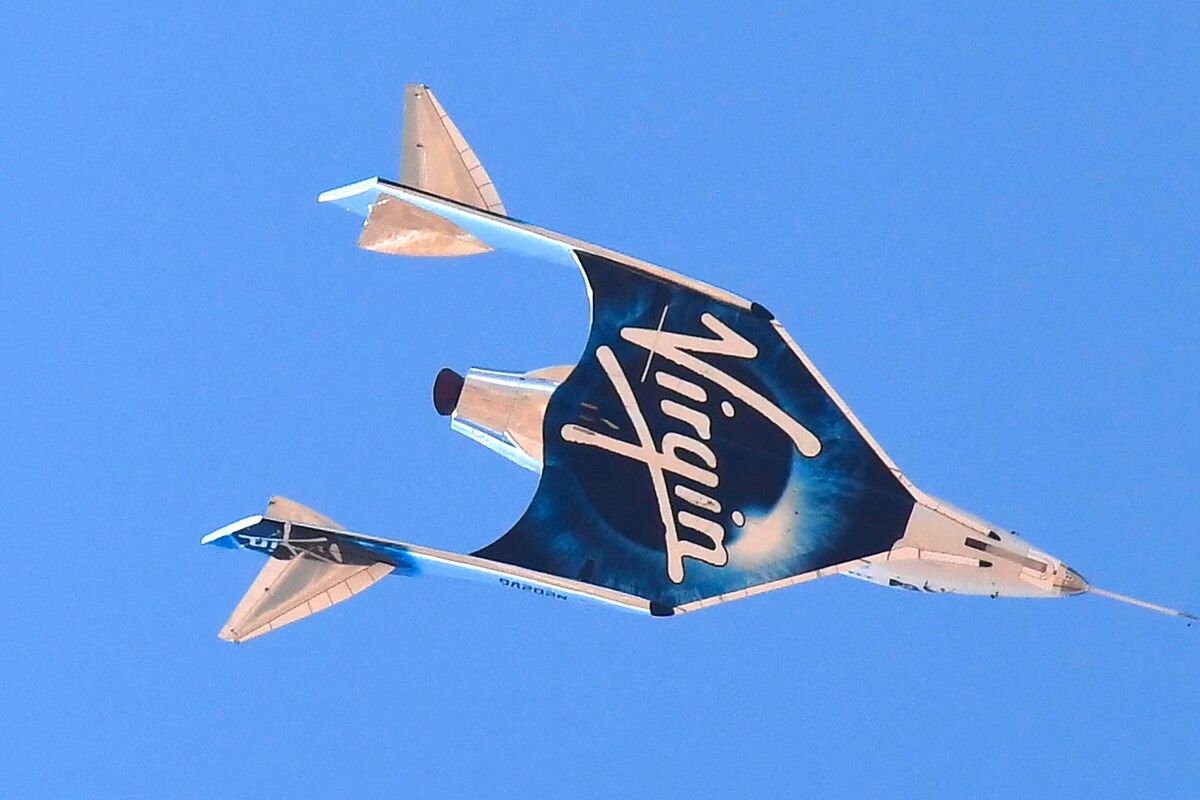 The company has developed the SpaceShipTwo class reusable launch system and has plans to become the world's first spaceline to operate private human spaceflight. Virgin Galactic's mission is to open up access to space to people from all walks of life and to democratize access to space by making it more affordable and accessible to everyone.
Virgin Galactic has designed and built two vehicles: VSS Unity, a crewed suborbital spacecraft, and WhiteKnightTwo, a carrier aircraft that is used to lift the spacecraft to a high altitude before they are released to go into space.
The company has successfully completed several test flights and is now looking to begin commercial operations. With a successful launch and landing, Virgin Galactic will be able to provide a low-cost, safe, and reliable means of space travel for people to enjoy the beauty and vastness of space.
CONCLUSION
In 2023, the US space technology industry is thriving. Many private companies such as SpaceX and Blue Origin have rapidly advanced the field with their rockets and spacecraft. Companies such as Amazon, Google, and Microsoft are investing heavily in the development of artificial intelligence and robotics for space exploration.
The US government has also been providing increased funding to technology start-ups and corporations to explore the outer reaches of space. With the advancements made in the last few years, the future of space technology looks very bright!