Trends
Top 10 Best Sports Promotion and Networking Companies In USA In 2023
Top 10 Best Sports Promotion and Networking Companies In USA In 2023
INTRODUCTION
Sports promotion and networking companies in the United States have seen tremendous growth in the last few years in 2023. Companies such as Sponserly, Spark, FanStadium, and Impact Sports are just a few of the many companies that offer services to promote sports events and help athletes network with potential sponsors. These companies typically provide services such as marketing campaigns, sponsorship activation, event promotion, and brand positioning.
In order to create successful promotional campaigns, these companies must understand the market and know how to utilize digital platforms to reach their target audiences. They must also have an understanding of the needs of the athletes they are promoting, as well as staying up-to-date on trends and changes in the industry. Additionally, they must be able to identify good sponsorships opportunities and develop meaningful relationships with them.
Finally, these companies must be able to measure the success of their campaigns and make adjustments where necessary. This includes tracking their campaigns and evaluating effectiveness through metrics such as website traffic, social media followers, and engagement levels. By doing so, they will be able to determine if their strategies are working and if they need to tweak or change them.
Overall, sports promotion and networking companies in the United States are essential players in the sports industry in 2023. With the right strategies and tactics, they can help bring athletes, sponsors, and fans together in ways that will benefit everyone involved.
IMPORTANCE
Sports promotion and networking companies in the USA are becoming increasingly important in 2023. These companies are essential for connecting athletes, teams, and other organizations with each other and to potential sponsors or customers.
They can provide invaluable promotional services and help build relationships between different entities. Additionally, they can also help to create new opportunities and open up new markets.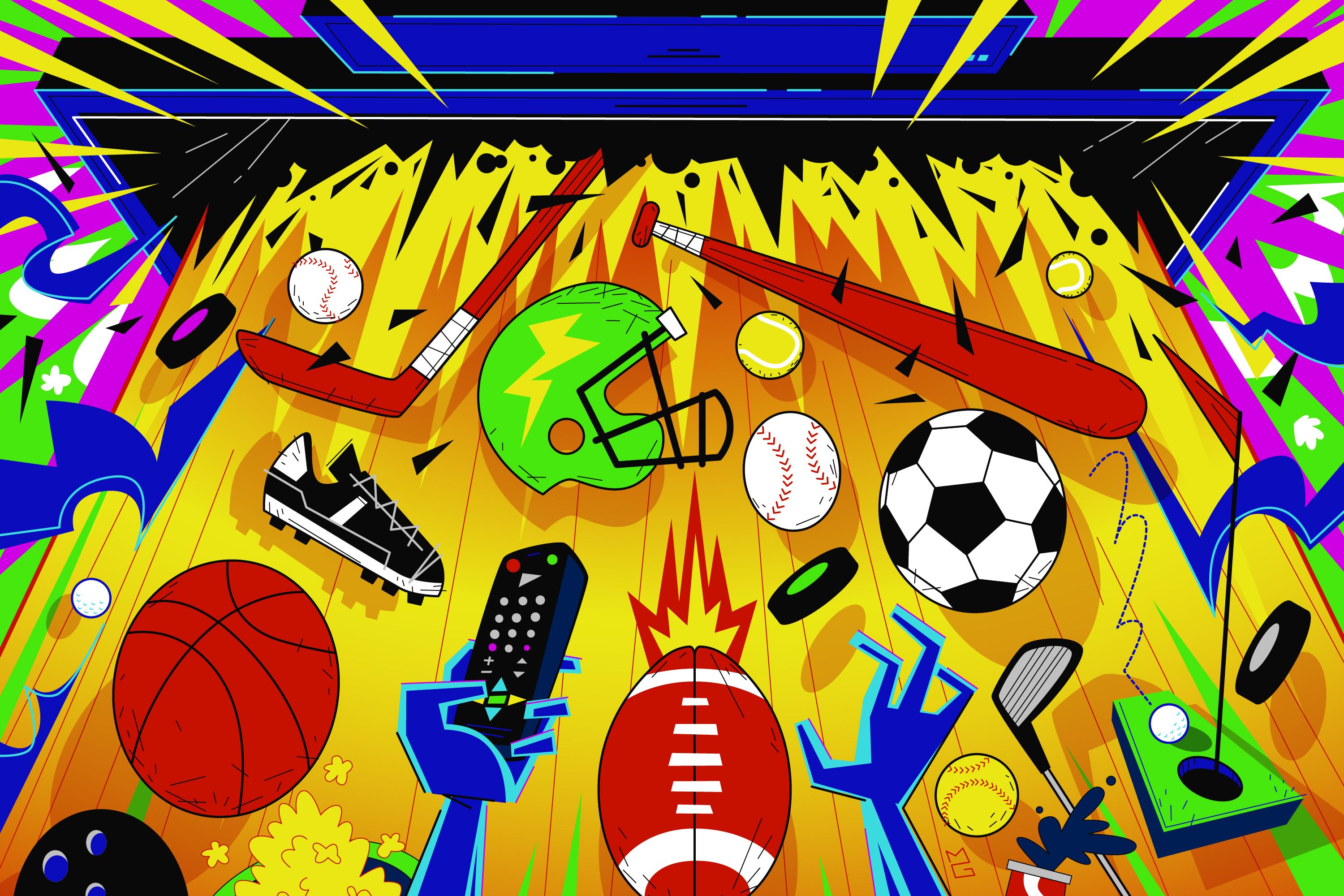 A key focus of sports promotion and networking companies is helping teams and organizations to reach their goals. This includes connecting them with the right contacts, building relationships with potential sponsors, and creating promotional campaigns.
They can use a variety of methods such as marketing campaigns, PR events, digital and social media campaigns, and even grassroots initiatives. By doing so, they help teams and organizations stand out from the competition and establish brand recognition.
Networking companies also help athletes and teams to stay connected with each other. By using social media and other digital outlets, athletes can keep up-to-date on news and updates about their team, as well as stay informed about upcoming tournaments and games. This helps ensure that everyone stays on the same page and reduces the likelihood of miscommunication.
In addition, networking companies can help connect athletes and teams with potential sponsors. By utilizing the power of relationships, these companies can arrange for athletes to be featured in print, radio, and television ads. This helps to enhance an athlete's profile, increase their value to sponsors, and strengthen their connection with the public.
Overall, sports promotion and networking companies are becoming increasingly important to teams and organizations in the USA in 2023. By connecting them with potential customers, sponsors, and partners, they can increase exposure and help elevate their profile in the marketplace.
Here are the top 10 best sports promotion and networking companies in USA in 2023
Nike – Nike is one of the world's leading brands in sports and lifestyle apparel. Founded in 1964, Nike is headquartered in Beaverton, Oregon, and employs over 70,000 people across countries around the world. The company's name was taken from the Greek goddess of victory, and its iconic 'swoosh' logo quickly became recognized worldwide. Nike's mission is to bring inspiration and innovation to every athlete in the world.
The company produces a wide variety of products including performance apparel, shoes, and accessories for athletes of all levels and styles. Nike's innovative technologies have made their products some of the most sought-after in the industry, including their Flyknit fabric, Dri-FIT moisture-wicking materials, and Air Max cushioning system.
Nike has forged partnerships with some of the world's biggest athletes, such as Michael Jordan, Cristiano Ronaldo, LeBron James, and Serena Williams. Their campaigns are often seen as trailblazing in the fields of advertising and marketing, and they have made a name for themselves with their controversial but compelling messaging.
Nike also invests heavily in research and development, continually innovating and pushing the boundaries of athletic performance. They are committed to sustainability and responsible sourcing, aiming to reduce their environmental impact while still creating quality products. In 2018, the company announced an initiative to become carbon neutral by 2025.
Nike is one of the most recognizable brands on the planet and the force behind some of the world's biggest athletes. With an unwavering commitment to excellence in product design, performance, and sustainability, Nike is a leader in the world of sports and lifestyle apparel.
ESPN – ESPN is an American multinational sports entertainment and media company based in Bristol, Connecticut. Founded in 1979 by Bill Rasmussen, it is the world's leading provider of live sports programming, including live streaming, news, highlights, commentary, and more.
ESPN reaches more than 100 million households, providing 24-hour coverage of all major U.S. sports leagues, as well as college sports, international soccer, tennis, golf, motorsports, and more. It also produces feature films and original programming for television, radio, digital, and mobile platforms.
ESPN is owned by The Walt Disney Company, which also owns ABC and ESPN2. ESPN is committed to creating a diverse and inclusive culture, promoting gender equality, and championing social justice.
It works with partners around the world to create innovative ways to engage fans and bring them closer to their favorite teams and athletes. Through its various media channels, ESPN is dedicated to keeping fans informed, entertained, and inspired.
Adidas – Adidas is a global leader in the sportswear industry, renowned for their iconic three-stripe logo and cutting-edge design. Founded by German entrepreneur Adi Dassler in 1949, the company has grown from a small family business to one of the largest sports apparel companies in the world.
Adidas designs, manufactures and markets footwear, apparel, accessories, and equipment for multiple sporting activities such as football, basketball, running, golf, tennis, and more. The company also sponsors professional athletes, teams, and events such as the FIFA World Cup, NBA All-Star Game, and Olympic Games.
Their mission is to be the leading sportswear brand in the world, and they continue to innovate and expand. Adidas produces a wide range of products, from performance shoes and apparel geared towards athletes to casual streetwear. Their signature technologies include Boost cushioning, Torsion System, Climacool, Primeknit, and 4D printing.
Adidas continues to develop new technologies and materials to create products that are lightweight and comfortable, but also offer superior support, protection, and cushioning.
The company's commitment to sustainability is evident in their efforts in producing sustainable materials, reducing their carbon footprint and water waste, and supporting the communities which produce their products.
Adidas also provides grants and scholarships, in addition to youth development programs and education initiatives. As part of their sustainability goals, the company has pledged to use 100% recycled polyester by 2024.
Despite facing competition from other major brands, Adidas remains a market leader with its innovative approach to design, quality materials and commitment to sustainability. With more than 81,000 employees, an annual revenue of €23.6 billion and over 5,000 stores in more than 70 countries, Adidas is well positioned to remain at the top for years to come.
Under Armour – Under Armour is a leading global athletic performance brand that designs, develops, and markets innovative sports apparel, footwear, and accessories for men, women, and youth. Founded in 1996 by Kevin Plank, Under Armour has become one of the most recognizable sports brands in the world. The company's mission is to make all athletes better through passion, design, and the relentless pursuit of innovation.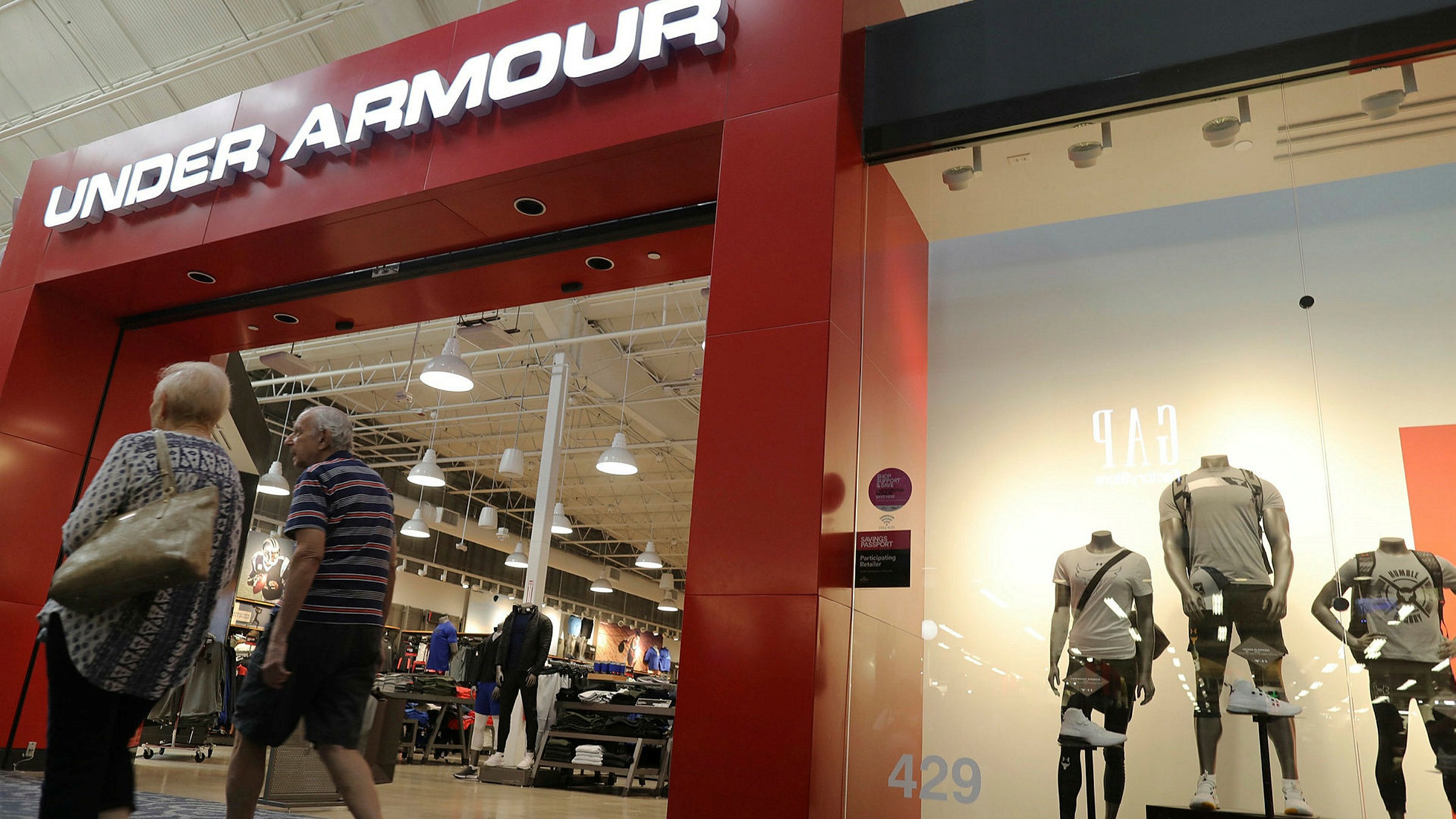 Under Armour products are designed to help athletes reach their full potential. Through innovative materials, construction methods, and fabric technologies, Under Armour has created a line of performance clothing and footwear that works with the body to enhance athleticism. Products include the UA Tech T-shirt, UA Storm outerwear, UA SpeedForm footwear, and Charge RC running shoes.
In addition to its performance apparel, Under Armour also offers accessories such as bags and hats. The company also sponsors professional athletes and teams, and supports amateur athletes through programs such as the UA Helping Hands Fund and Campus Ambassador Program.
Under Armour is committed to delivering innovative products that are made with only the best materials and manufacturing processes, while still being affordable.
Reebok – Reebok is a global athletic footwear and apparel company based in Canton, Massachusetts. Founded in 1895, Reebok has since become one of the most recognizable brands in the world. The company's mission is to be "the leading fitness brand in the world" by inspiring people to be physically active and pursue a healthy lifestyle.
Reebok has a full line of apparel and footwear for men, women, and children, along with accessories such as watches, bags, and more. Reebok also sponsors major sporting events and athletes, including the Boston Marathon, Major League Baseball, the NBA, and the NFL.
The company remains committed to developing innovative products that improve performance, promote health and wellness, and enhance the overall experience of exercise. Reebok also provides technical support and services to their customers, ensuring that they get the most out of their purchase.
Reebok's commitment to improving the lives of its customers is reflected in their slogan: "Be More Human."
Fanatics – Fanatics is a global leader in sports merchandise and apparel. Founded in 1995, they have become one of the most popular sports retailers in the world. Their online store offers an expansive selection of products from all major professional leagues, collegiate teams, Olympic national teams, and more.
The company also runs retail locations around the world and has exclusive partnerships with many of the top teams in the sports industry.
Fanatics works hard to provide fans with authentic merchandise that reflects their team's spirit. They provide jerseys, caps, collectibles, memorabilia, posters, banners, and even custom items. Fanatics also puts a focus on creating quality products so that customers enjoy them for years to come.
The company is constantly pushing the boundaries of innovation and developing new ways to make the fan experience even better.
Fanatics strives to create meaningful relationships with their customers by offering superior customer service, competitive pricing, and a convenient way to shop. In addition, the company listens to feedback from their fans and regularly releases new collections and designs to keep up with the latest trends.
Fanatics is committed to giving back to the community and supporting the well-being of athletes. They are proud supporters of charities, donating part of their proceeds to causes like sports development, health initiatives, environmental conservation, and youth education.
Overall, Fanatics is a company dedicated to providing fans with the best possible experience. With a wide range of products, superior customer service, and a commitment to giving back, they continue to be an industry leader in sports merchandise and apparel.
Major League Baseball – Major League Baseball (MLB) is a professional baseball organization that is the highest level of play in North America. It consists of 30 teams, divided into two leagues: the American League (AL) and the National League (NL). Each team is further divided into divisions, and plays 162 games per season from late March to early October.
The World Series is an MLB championship series held annually in October between the two league champions. MLB has been around since 1876 and has grown to be one of the most popular sports in North America and around the world. The current commissioner of MLB is Rob Manfred, who was appointed in 2015.
MLB teams are based in cities across the US, with some of the most iconic franchises being the New York Yankees, Boston Red Sox, Chicago Cubs, Los Angeles Dodgers, and San Francisco Giants. Each team consists of 25 players, including several starting pitchers, a bullpen of relief pitchers, and a lineup of nine positional players.
Players usually wear standard uniforms, although teams often introduce customized alternate jerseys during special occasions. Popular rules in MLB include earned run average (ERA) for pitchers, batting average (AVG) for hitters, and walks plus hits per inning pitched (WHIP) for pitchers.
MLB holds several special events throughout the year, such as the All-Star Game, featuring the best players in each league, and the Home Run Derby, featuring the best home run hitters in the league.
These events also serve as great marketing opportunities, drawing thousands of fans to the stadiums and helping teams generate revenue. MLB also has a large television presence, broadcasting games on various cable networks and streaming services.
Overall, Major League Baseball is one of the most established sports franchises in the world, with historic teams, beloved players, and passionate fans. As technology continues to revolutionize the game, MLB will remain the premier destination for watching the national pastime.
National Basketball Association – The National Basketball Association (NBA) is a professional basketball league in North America, consisting of 30 teams. Founded on June 6, 1946, the NBA is one of the four major professional sports leagues in the United States and Canada.
It is widely considered to be the premier men's professional basketball league in the world. The NBA is an active member of USA Basketball (USAB), which is recognized by FIBA (also known as the International Basketball Federation) as the national governing body for basketball in the United States.
The NBA consists of an Eastern Conference and a Western Conference with each division having three divisions of five teams each. The teams play 82 games during the regular season, 41 each home and away.
The playoffs are a best-of-seven series played between the top eight teams in each conference. The Eastern Conference champion then plays the Western Conference champion in the NBA Finals, a best-of-seven series, to determine the champion of the league.
The NBA is governed by the Commissioner of the NBA, currently Adam Silver. He is responsible for ensuring that the league complies with its own rules and regulations, and is dedicated to promoting the sport of basketball worldwide.
Each team is owned by a group of investors who purchase a share of the team from the previous owners. The NBA also operates a developmental league, the NBA G League, for players hoping to make it to the NBA.
The NBA has several awards given out throughout the season, including the Most Valuable Player Award, the Defensive Player of the Year Award, the All-Star Game MVP Award, the Sixth Man Award, the Rookie of the Year Award and the Coach of the Year Award.
The NBA has seen tremendous growth over the years, both in terms of viewership and revenue, making it one of the most popular sports leagues in the world.
Major League Soccer – Major League Soccer (MLS) is a professional soccer league in the United States and Canada that was founded in 1996. It is the top tier of professional soccer in the United States, and it is composed of 24 teams from all over North America.
MLS operates an annual regular season where each team plays 34 games, 17 home and 17 away. At the end of the regular season, the six highest-ranking teams qualify for the playoffs, and they culminate with the MLS Cup final.
The MLS' mission is to be one of the most respected sports leagues in the world. To achieve this, they invest heavily in youth programs, player development, and promote the sport of soccer around the country.
MLS also puts a lot of effort into creating international partnerships, making sure the game is accessible to everyone, and promoting sustainability and diversity.
In 2021, MLS launched its eMLS Cup program, which offers amateur players the chance to compete against other amateur players and professional eSports organizations. This platform has opened up new opportunities for players to showcase their talent and become part of the MLS family.
The MLS has also stepped up its efforts to provide quality and entertaining matches. The league now provides live streaming of games, and many teams have invested heavily in their stadiums to give fans a better experience. MLS also plans to use technology to improve their stats gathering, analysis, and fan engagement.
Overall, Major League Soccer has made great strides since its founding and is now becoming a well-respected league around the world. They continue to innovate and make changes that will ensure the league thrives for years to come.
USA Football – The USA Football Company is a premier American football organization that has been around since 1893. The company is dedicated to promoting and developing the sport of football in the United States.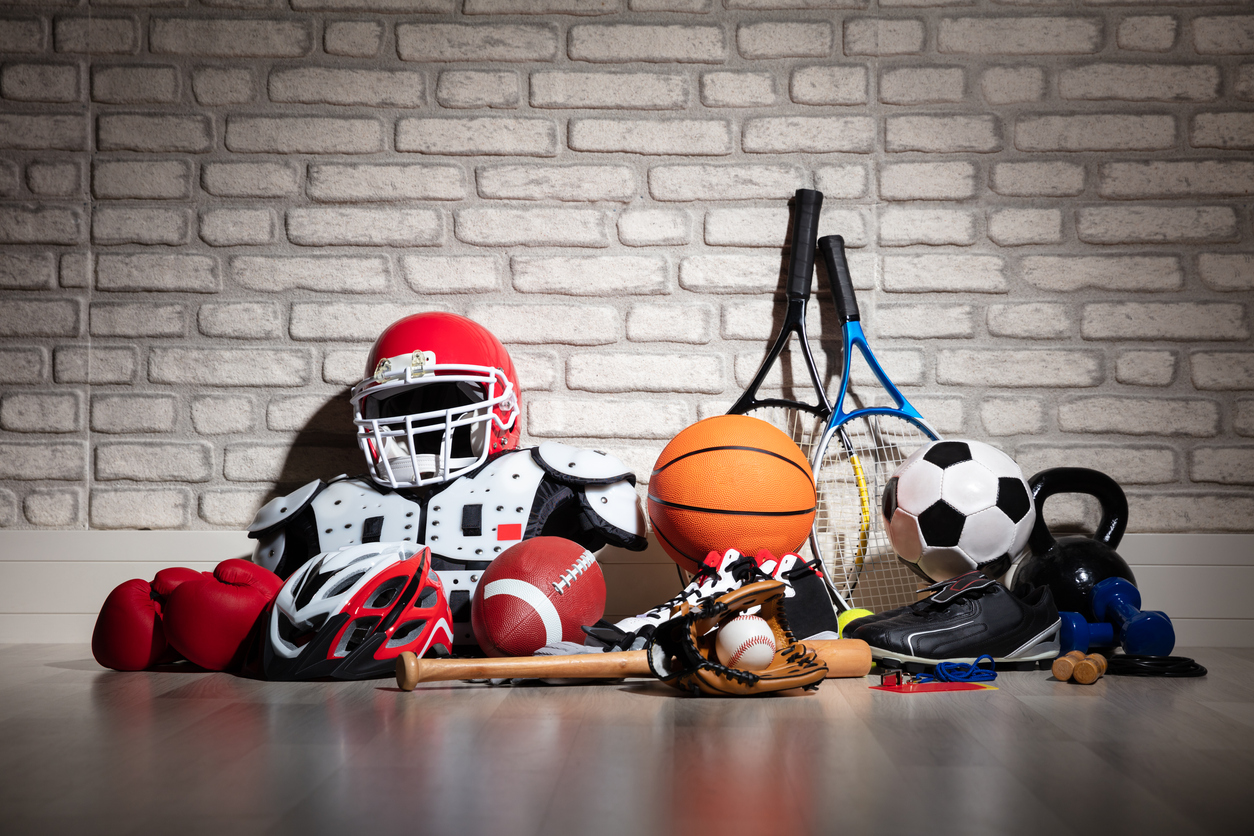 They offer a wide range of services, including coaching clinics and camps, training tools and resources, equipment and uniform sales, certification programs, and much more.
USA Football is a member of the National Football League (NFL) and the National Collegiate Athletic Association (NCAA). Their mission is to promote the physical, mental, and emotional development of youth athletes through their involvement in football and other sports. In addition to providing support for players and coaches, USA Football also provides a platform for promoting education and leadership skills among its members.
The company's flagship program is the USA Football 7-on-7 Tournament, which is held annually in various locations across the country. This tournament brings together some of the best teams from high school, college, and club levels to compete in a fast-paced competition.
The tournament gives these teams the chance to showcase their talents in front of thousands of spectators as well as recruiters from the NFL, NCAA, and other professional leagues.
USA Football also offers a variety of other programs, such as the USA Football Academy, which is designed to help young players develop skills on and off the field. The USA Football All-America Game is another opportunity for high school players to showcase their talent and gain exposure to college recruiters and scouts.
The company also hosts the Under Armour All-American Game, which features the top junior and senior high school players from around the country.
In addition to offering programs and tournaments for players, USA Football also provides safety initiatives and educational resources for coaches, parents, and administrators. These programs focus on teaching players proper techniques and safety protocols, as well as providing resources for concussion awareness and prevention.
USA Football is committed to helping grow and improve the game of football at all levels, from youth leagues to the highest levels of the sport. Through their dedication and commitment to the sport, they have become a leader in the world of American football.
CONCLUSION
In 2023, sports promotion and networking companies in the US have experienced tremendous growth. Companies are focused on providing innovative services to grow their brands and reach new markets. They are investing in technology such as AI and machine learning to enhance their customer experiences.
Social media platforms like Instagram, Twitter, and Facebook are also being leveraged by companies to increase brand visibility and engage with audiences. These strategies have allowed them to gain a higher market share and improve their overall profits.
As the industry continues to evolve, companies are merging and collaborating to create even more effective marketing strategies.