A worst-case climate emergency could push almost 2 billion more people into hunger due to rapidly increasing food prices.
According to Australian cattle farmer Jody Brown, silence is among the most chilling signs of drought. Leaves have stopped growing, birds have stopped chirping. Their mothers kick kangaroo joeys from their pouches despite the intense heat, which cannot sustain offspring.
Brown, 37, grew up on her family's ranch in Queensland's central west. She said she felt like she was in a post-apocalyptic scene. She has lost 1,100 cattle since her herd peaked in 2002, and at times, no animals remain on the land due to the constant drought. 
Once green, native grasses have been converted into grey ash.
In a worst-case climate emergency, nearly 2 billion more people could go hungry due to rapidly rising food prices.
Farmers have begun adapting despite the dire predictions.
 Brown is experimenting with drought-tolerant farming on her ranch in Australia. To increase output and reduce emissions, farmers worldwide switch crops, switch seeds, improve irrigation, and even wear masks on their cows. Additionally, companies like Syngenta Group, the Swiss agrichemicals giant, are creating vegetables like cabbage that can withstand extreme weather conditions.
Brown said, "We need to adapt.". Brown is looking at alternatives to traditional grazing methods that aren't as taxing on the land, such as grouping livestock into tighter, more compact groups and rotating them quickly across pastures.
In theory, there was always a better way, but you didn't notice because they didn't put you under the same pressure as climate change." she said.
A hybrid white cabbage bred by Syngenta AG for insect resistance, drought resistance, and heat tolerance, pictured in the company's Grootebroek Fields of Innovation.
From Brazil to Canada and Vietnam, floods, droughts, frosts and scorching heat have plagued farms, and scientists predict that conditions will only get worse.
According to the United Nations, crop yields are expected to decline worldwide by about 30%, while food demand is projected to rise by 50% in the coming decades. Fisheries and water supplies are also under threat, according to Zitouni Ould-Dada, UN Food and Agriculture Organization deputy director for climate change, biodiversity and environment.
Farmer's biggest challenge is the lack of large-scale coordination or funding for undergoing the kind of massive transformation needed today.
Monika Zurek, the senior researcher at the University of Oxford's Environmental Change Institute, said: "Having to coordinate millions of farmers across the world is a huge task."
As part of the UN's COP26 climate summit, the FAO calls for more global actions to help farmers scale up solutions. To finance things like innovation in digital agriculture, the group wants to invest $40 to $50 billion per year through 2030.
In the absence of widespread change, food prices could spiral upward, hurting importing nations mainly.
The efforts made by farmers around the world, from Russia to India, are examined in-depth:
India
The flooded rice fields, one of the world's major staples, are also a big methane emitter because they block oxygen and allow bacteria to flourish. 
New methods are being pioneered by farmers like Prasan Kumar Biswal in Odisha. Over half of his four acres, he carefully spreads out seedlings and alternately wets and dries them. As the root system grows more profound, the plants will produce more fruit. 
But straying from tradition isn't easy. Jagannath Biswal, his cousin, uses conventional flooding only on his fields. Managing weeds is too costly at a time when the old way reduces their number. 
"Our forefathers flooded the rice fields," said Jagannath Biswal. Rice has never been grown with less water than what it requires. – Pratik Parija
US
The California drought caused Fritz Durst to plant less than half of the rice he might have customarily grown, leaving two of his fields fallow due to the lack gripping California, the biggest US farming state. It isn't just him, and another lousy drought year saw the smallest rice acreage since 1992 in California. 
Durst is working to trap water in a region where drier conditions are the norm. To catch the rain that does fall, he has plugged up drainage pipes in the fields. He received more rain in one day in October than he did in all of 2020.
 Dust will also plant cover crops, which assist in enriching soils. In a region that experiences extreme weather events regularly, he can't predict what's next. 
"I don't try to look beyond the next week," Durst said.
Russia
Among other crop varieties, Evgeniy Agoshkin grows wheat and corn. His fields used to be in the Voronezh region of Russia, south of Moscow, where many of the country's farms are located. Due to prolonged drought over several years, he has moved to the Ulyanovsk region, some 750 kilometres (470 miles) to the northeast. 
A friend who made a similar move advised him to buy 12,000 acres of land. The land he still has in Voronezh is farmed, and he now flies between the two farms to keep them cultivated. 
The cultivation of grain, corn, sunflower seeds has been gaining ground in Ulyanovsk and other northern regions of Russia in recent years, Agoshkin said. 
Brazil
On his farm in the countryside of Sao Paulo, Lucas Lancha Alves de Oliveira is making a drastic change. The farmer plans to plant corn and soybeans in place of half of his coffee trees. The move is bold because the trees are typically an investment meant to last a lifetime, but Oliveira must change course after a drought and an extreme frost devastated coffee crops.
Oliveira said the company, focused on gourmet coffee sales, Labareda Agropecuaria, went seven months without rain. Cold blasts followed the drought, causing 20% of the area to be damaged. "Many trees that would have produced a lot of beans were frozen, resulting in massive losses next year."
It won't last forever, though. Oliveira plans to replant gradually after next year's harvest, with a significant change: irrigated crops. Oliveira wagers the expense is worth it, given the extreme drought he's seen over several years.
As of now, only irrigation will be used when planting coffee – By Tatiana Freitas. 
South Africa
Farmers in the Northern Cape have been forced to plant other crops like pecan nuts because of the shift in seasons. A month later than usual, winter is not yet underway, exposing grape farmers to frost that can damage their crops.
Slabbert said that even though pecan trees take up to 11 years to yield nuts, the crop is lucrative because about 95% of production in South Africa is exported.
"The shift is a long-term process with a significant economic impact," he said. Nevertheless, when you have done ait when you have completed it, the turnover is better."
The drought has left Japhet Nhlenyama's cattle emaciated because there is no grass to eat in the eastern KwaZulu-Natal province. Japhet is considering quitting farming. He has received government assistance in previous years, but this year has been the first time he has not gotten any.
In the absence of food and water, Nhlenyama's livestock gets blown over by the wind. Khuleko Siwele: "Survival is an enigma." 
France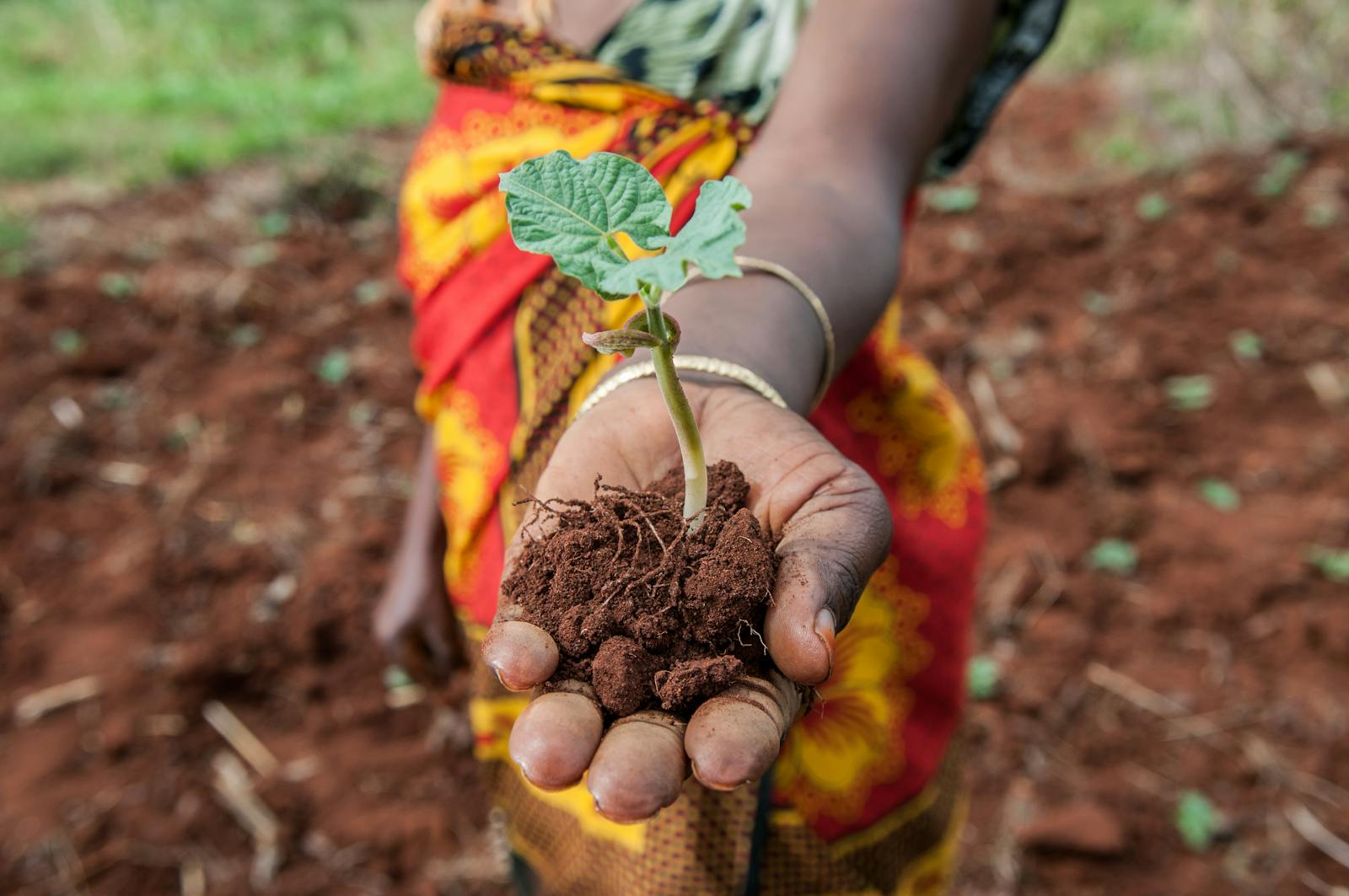 For the past few seasons, both heatwaves and freezes have severely damaged the vineyard on Samuel Masse's family's farm. Despite this year's low yield, the relentless weather has made the operation more prone to unpredictable weather than it has been since World War I. 
Rains and financial constraints caused by the farm's frost losses delayed Masses' plans to plant 200 olive trees this autumn. The delay highlights how difficult it is to make such shifts for growers. Also, next year you could grow figs, pomegranates, and almonds.
"I cannot predict how a normal year will be because we always get something," Masse said. 
Megan Durisin: "Our problem is how fast we make the shift." 
Greece 
Using historical methods to grow crops on Sifnos island, George Narlis is relying on dwindling water supplies. The spring temperatures have gotten warmer, and rain is now a rarity after February.
Until this year, I had never experienced spring in my life. Many flowers and trees, including apricot trees, died, he said.
The farmer has travelled to the island to collect heirloom watermelon and tomato seeds that grow well in arid conditions. When only a small well was available to his family, it was similar to his parents and grandparents' techniques. – Aine Quinn 
Philippines 
Growing lettuce and cabbage has changed significantly since Raffy Aromin, 43, began farming five years ago in Cavite, south of Manila. In October, crops wilt because of the extreme heat. Aromin uses plastic to cover his vegetables, which protects him from harsh UV rays. About 80% of his food crops are saved by plastic, which he sells to a local supermarket chain. He produces 200 kilograms a week.
He predicted that he would continue farming for many more years, saying Filipino farmers are fighters.
"Farming provides a livelihood for our families. Trying it is worthwhile." 
Article Proofread and Edited by Shreedatri Banerjee