Business
How Co-working Spaces are Helping the Startup Culture Thrive
How Co-working Spaces are Helping the Startup Culture Thrive
Gone are the days when working in isolation to preserve one's business was central to any niche. Veteran businessmen have come to agree that while individuality might be compelling, it cannot be a viable option as it makes a business in the long run. For this reason, the traditional ideas and conventions of working have undergone drastic changes.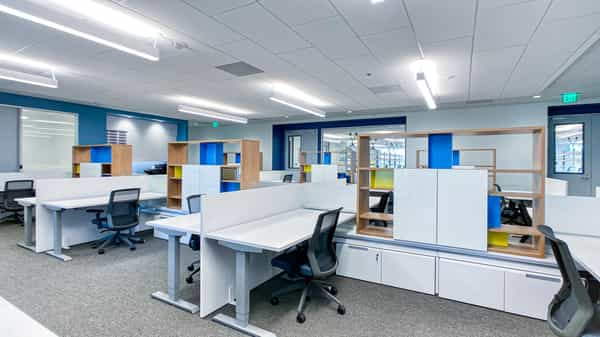 In the business world, one must either have a huge capital from the very beginning to exist without social capital or have enough social connections to compensate for the lack of excessive capital. Co-working comes as a boon to early startups by fulfilling the demands of the latter. However, today, they are gaining popularity for many other reasons.
A Co-working space, where people from different walks of life come to share an office to meet their own goals, not only allows one to build their social connections but expand their horizons of worldly knowledge too. They are especially beneficial for startups, who do not have access to almost unlimited cash.
Moreover, a fast-paced world demands a somewhat steady start, if not an instantaneous growth rate, in addition to opportunities of building robust business networks. Co-working office spaces fulfill all the demands by providing an environment conducive to rapid development and networking where anyone can learn from fellow coworkers which are highly beneficial for new firms and startups.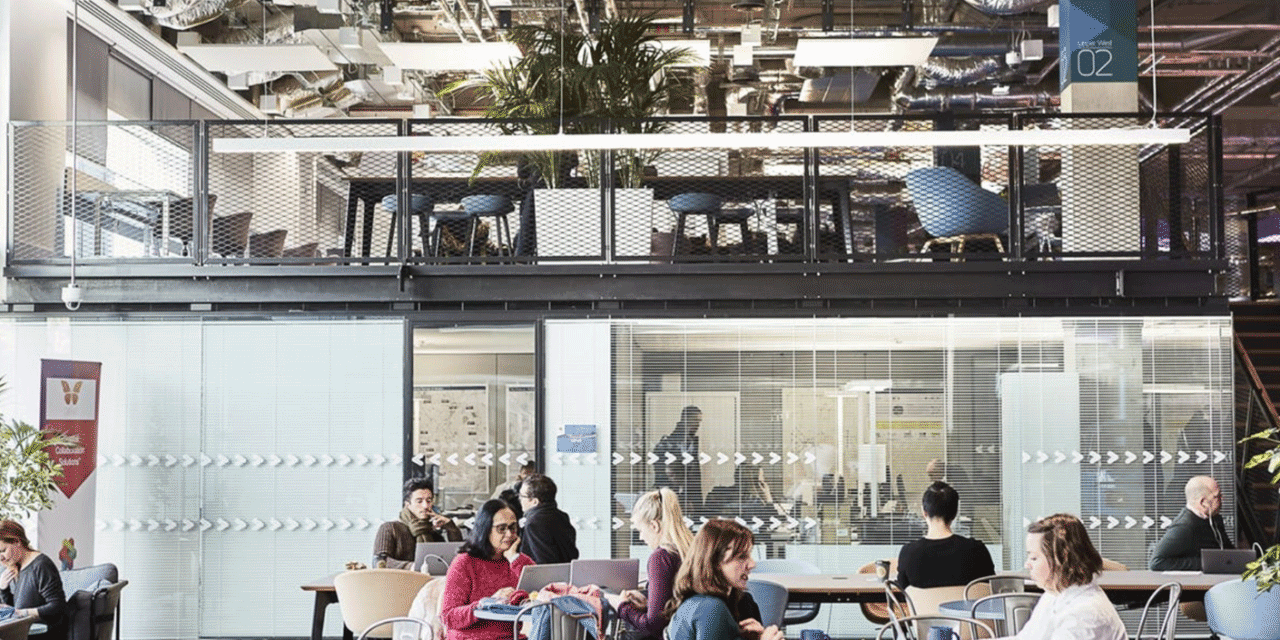 Whether you are a newbie freelancer, small entrepreneur, or startup you can depend on coworking spaces completely as you can not only get all the amenities and flexibility but you can also operate from locations that are popular for business opportunities. Like IT hubs, MNC hubs, areas with access to 5-star hotels, restaurants, malls, complexes, and other big firms as well.
The area and location from where the organization operates form also matter a lot. Like if you consider Noida, it is one of the well-connected cities giving access to cities like Delhi and Gurgaon with smooth connectivity.
It is also well known for providing high networking opportunities, world-class amenities and is also a premium location thus, any startup operating from Noida will get to avail of all the benefits the city provides and it will be a wise decision and investment which is most important for startups and small businesses. However, startups, freelancers and SMEs can find their suitable coworking spaces according to their needs by thorough research or you can also visit Coworkingers to find suitable coworking spaces like in Noida and other premium locations to make better and wise decisions for your startup.
A Co-working space boasts of enhancing work productivity, collaboration opportunities, and employee motivation. It fosters a heterogenous environment full of positivity and harmony, driven by cooperation and mutual agreement.
Furthermore, in times when the future of in-office working remains obscure due to the changes brought by the pandemic and lingering ambiguity around lockdown, Co-working spaces have come to play the role of a savior, especially for small businesses. They can provide a startup with the perfect equilibrium between privacy and sociability to make strides.
Such an environment gives a Co-working office set-up a significant edge over conventional offices, which can become monotonous and demotivating for workers over time. While there are different types of Co-working spaces, there is no denying that Co-working is successfully fostering a nourishing environment for startup culture to help them thrive.
Flexibility
Hybrid working, an intersection of on-site and remote working, is not a new concept in the business world. The working set-up was growing in popularity long before the pandemic. However, there is no denying that after the lockdown of 2020, the long work from the home period made companies across the world realize the feasibility of flexible working.
Today, as the world is moving towards setting up a more flexible and less distressing work environment for their employees, Co-working spaces come as the most viable option for setting up a flexible office for a hybrid and rotating work culture. This is because, unlike the traditional office space, a Co-working space can be rented for a period as short as a day.
Startups benefit from the above feature the most since they have a small team that can coordinate working from remote locations most of the time. This way, startups can provide greater work flexibility and appropriate accessibility to all employees. Not only does this facilitate work-life balance but also employee retention by reducing the workload.
Extensive Amenities
A traditional office space seldom comes with any amenities, and when it does, the rent can seem to be equal to a king's ransom.  However, Co-working spaces are well equipped with an extensive range of amenities such as conference rooms, printers ( even 3D), parking spaces, and many more. This aspect is no less than a blessing for startups, which need these facilities but cannot afford them.
Myriad Co-working spaces in the country provide extra perks to the tenants. These may include lunch-ordering service, a coffee machine, gymnasium, shared cafe or canteen, as well as resting and recreational rooms many more. In fact, today, amenities like access to a kitchen space, coffee machine, printers and scanners, and internet connection are given for free by many Co-working spaces.
Having facilities like this can help employees working in a startup take some healthy breaks between the hectic work. A direct result is more elevated work engagement and better productivity. Therefore, with several transcendental facilities at the workplace to complement startups, Co-working spaces are essentially lucrative startup owners.
Lowered Costs
If chosen and worked out rightly, a Co-working space can save a startup founder thousands if not lakhs of bucks on the rent each month. In fact, several reports have pointed out that Co-working spaces are about 10% cheaper than traditional offices. Undoubtedly, a startup is always seeking to cut down its expenses as much as possible.
A Co-working space has several resources whose rents are shared among the tenants because they come under the category of CAM (Common Area  Maintainance) charges. These are facilities/ utilities like the canteen, parking lot, printers, security, conference room, multimedia room, napping room, etc., which are used by people of all the operating niches. This saves the startup from spending a fortune on them.
If one feels that they do not need to access those amenities or only need a few of them, a Co-working space can provide the liberty to choose the areas they need access to accordingly. Moreover, since Co-working spaces can be rented when needed, a startup can work flexibly without worrying about money being wasted.
The Ultimate Incubator
 A business incubator provides support to a startup at its nascent stages. It helps them function in a more organized manner and provides initial guidance in forming a full-fledged business. Additionally, it provides the startups with access to a cost-effective Co-working space as well as guidance by learned and experienced mentors and leaders.
While incubators operate in Co-working, a Co-working space can act as an incubator without an explicit promise. Whereas incubators, coworking also promotes innovation and creativity for startups. It is highly unlikely that people working in a shared office would not interact or socialize. Such social networking encompasses several professional talks. Talking from people from diverse walks of life can help a startup gain several valuable and unique insights into the corporate world.
Co-working spaces might be leased by freelancers, programmers, artists, designers, high-end businesses, or other startups. Thus, it is not rare for any casual conversion to turn into creative brainstorming sessions or become meetings to discuss business ventures or partnerships. Since startups, after all, are all about rapid growth and association, a Co-working office can breed a safe environment for them.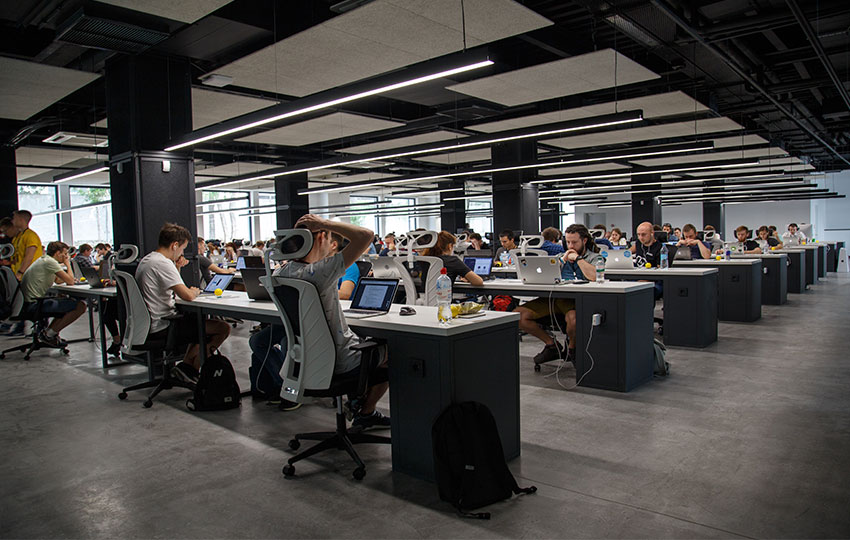 Professional Space
Many startups begin in shabby basements, while some existed in the home or in the garage of the founder in the initial days. However, having a shady-looking address or a residential house as the business address can be a turn-off for investors and collaborators and seem unprofessional. A startup must maintain a credible image in a market by showcasing professionalism and work commitment.
Co-working spaces can provide a startup with a tentative business address. Moreover, holding crucial business meetings at home is not only unprofessional but inconvenient as well. Co-working office spaces give renters access to a well-facilitated conference room for a significantly lower price. Thus, even small-scale startups can function smoothly in a Co-working space.
Moreover, nothing can compensate for the encouraging professional ambiance of a business space. Employees of a startup can learn essential skills and tricks when working in an office without leaving any room for procrastination. The experience is enhanced when they can be part of formal conversations between businesses operating in a Co-working space.
Conclusion
To add on, attrition, a phenomenon in which employees tend to resign in masses due to a profoundly stressful and exhausting work culture, can significantly harm a startup. To curb this, fostering a positive and motivating work culture, where the emotional wellbeing of the employees is valued while the professional demands are met, is of paramount importance.
A Co-working space is instrumental in fulfilling work culture demands like having a positive and emotionally fulfilling work culture. Additionally, it enhances work productivity and growth by increasing employee engagement. Given the exposure the members of an enterprise would get by sharing spaces with professionals from different fields like finance,  marketing, designing, and many others would undoubtedly quench their thirst for professional knowledge and even personal growth. Thus, both the startup and the employees benefit from such a setup.
Moreover, a startup is dynamic and needs to rapidly change over time. Not only will renting a dedicated 9-5 working office place impede the flexible and ever-changing nature of a startup but also be a burden from the economic point of view. On the other hand, a Co-working space can cater to all the demands of a startup without digging a hole in the pockets of the owners.
Shared office space also comes with several primary and secondary facilities, which otherwise would not be easy for a startup at its nascent to buy on its own. Moreover, many of these facilities are luxurious rather than necessary. This is a vital aspect since a startup culture that is based entirely on survival is non-sustainable and toxic.
To conclude, Co-working can be a boon to a startup if founders are able to find a space that is rich with vibrant niches and professionals.