The existing pandemic has completely changed the process of work throughout the countries. The skills has now shifted from manual to online, where technology has the most incredible role in performance. In the business sector, where only educational qualifications and managing proficiency were considered during employment, a significant change has taken place now. Every type of employment now requires soft skills of various categories along with information and knowledge about the market. The conditions for jobs and recognition have now increased and added to the educational qualifications. 
What abilities or soft skills in a business or career can prove to be beneficial?
Companies now look for well-known professionals and have hands-on soft skills such as communication, teamwork, adaptation to a specific project, problem-solving capability, work ethics, creativity, time management, and a lot more. The list can never end, and this is the only factor that is now becoming significant in choosing one candidate amongst several for a professional role in companies and organizations of great significance. 
Even though the candidates are well versed in the sector-management subject, soft skills act as a necessary point, so let us look at a few such soft skills that will help you build your career and give you knowledge in the required business field.
1. Proper management of time
Time management is required in all fields, especially in the business or entrepreneur profession, where meeting deadlines is one of the top priorities. Apart from strict deadlines, good work and time management are also required because of a gradual shift from manual to virtual. It is human nature to unconsciously get distracted when working from home, leading to inefficiency in work. Hence a professional needs to follow proper management of time to do justice to the profession in all sorts. 
You may start creating a schedule for the same, which might help you remind him of all activities and tasks you have to do in a specified time. You may also seek help from your colleagues to understand their techniques for time management. Never procrastinate your work as it will add to the burden and trouble you the other day. 
Start prioritizing your work to remain focused on a specific section at a time and avoid laziness or procrastination. The scale of proper time management can lead to promotions and growth as the appropriate time management will be reflected in the work that you present and the efficiency that you possess.
2. Problem-solving and reasoning skills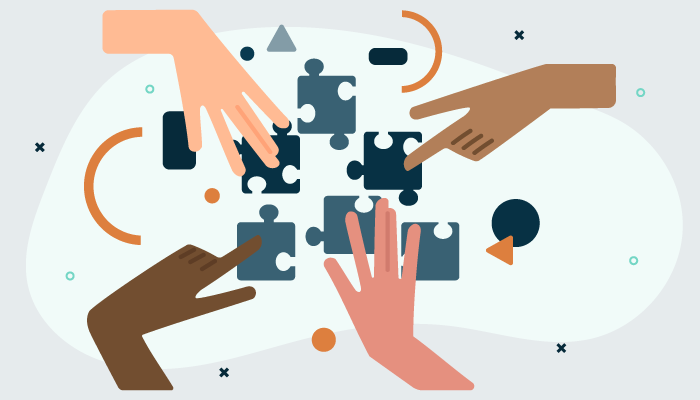 You must possess the quality or soft skill of critical thinking to appropriately get solutions for the problems that you or your company might face during its period of work. Several uninvited and unpredicted situations like the covid-19 pandemic create confusion and trouble amongst the working staff, especially finance and management.
You must be ready for any extreme and sudden situation, and your ideas must be to the point to get rid of that problem instantly or maybe contribute to the other assistance required. The several challenges that business tycoons and professionals could face are the reallocation of the funds, management of cash, managing the payrolls or a paycheck, and reacting to the new laws or the amended ones that might not work in favor of your company.
You should know how to question the process and find a solution if you see a problem. This factor will develop you as a professional and expert and lead to the growth of your company, which ultimately means your personal development.
3. Be fluent with your communication skills.
Every individual in the business sector must have excellent communication skills which are easy to understand. The native language and the other language most commonly used in your company must be your proficiency in writing and speaking. You must be precise with your words and capable enough to make the other person understand your ideas and thinking process. This soft skill was usually not termed one of the essential scales but proved to be one when recruited. It has been proven that the recruiters judge you on your communication skills along with your educational qualifications and other aspects. 
Every sector or team of a company has to interact with the management section, and hence, proficiency with communication skills is a must. In case the management team of your company is poor at communication skills, they might face issues which will lead to the deterioration of your company reputation. They might be unclear with their points, or the fact that they are unable to share their ideas and reports would possibly lead to miscommunication and losses. 
By being proficient with the communication skills, we do not mean precisely professional learning of a language as it might also turn impossible for others to understand your terminology. Hence, you must be at least aware of the primary and common words along with the fluent language. Communication skills can either create or deteriorate your impression of anyone and anywhere in the world.
4. Be collaborative and work as a team.
You, as an efficient professional, must be aware of the importance of collaboration in your profession. A management or finance person has to interact with each and everyone in the company for several tasks. Thus, collaboration and teamwork must be essential factors in that specific person. 
You might need to discuss cash flow projections, plan strategies, and several other aspects with the other employees, which require proper collaboration and communication skills. Make key points before a meeting and have the ideas you want to keep in the conference ready to start a conversation and collaborate with your employees for a healthy discussion. This factor will lead to the better functioning of an organization and teamwork that makes it stronger.
Conclusion
One must understand that there is an end number of knowledgeable people in the world, but only a few inspire others. The capabilities and efficiency of a person make him/her a professional in the fields or sectors. One who might not be efficient enough to communicate can never deliver his ideas or opinions in front of others.