Business
Why Instagram Is A Perfect Tool For Your Business To Increase Brand Awareness
Why Instagram Is A Perfect Tool For Your Business To Increase Brand Awareness
It is hard to imagine a modern business strategy without using social media for promotion, especially Instagram. This platform offers brands a lot of useful functions, and it serves well for many purposes.
One of the best ways to imply Instagram in your business strategy is to increase brand awareness among the target audience.
Instagram allows you to acquaint your potential buyers with your product in the short term, providing you the possibility to drive more sales and establish your position on the market.
Sometimes for that purpose, you can buy gradual Instagram likes on platforms like espresso.digital and make your success come even faster.
In this article, we shall talk about the reasons why Instagram is so great for your brand awareness and how to reach incredible results for this matter.
Brand Humanization
This is one of the primary reasons to use this platform for business. Today, it is not enough for users to know that you produce high-quality goods. The competition is enormous, and people have more conditions to choose from.
Hence when they want to buy the product, they will be looking for something more than just a product presentation.
They need a connection with a brand, and Instagram is the perfect match for that, as there you can expand the humanization of your brand and find real fans of your work.
The sense of personal connection is incredibly important in modern business tactics, and social media is the best choice for implementing it.
Mobile-Friendly App
Every day we become more dependent on our mobile devices. Instagram was created as a solely mobile app, and by now, it is one of the most used social media by mobile users.
The platform is exceptionally comfortable and engaging – some people spend more than half of the day in the app. Hence, the chance to meet your potential buyer is much higher.
The way Ads are built in the feed makes your reach smooth and gentle, providing a genuine interest.
As the app continues the development in the sphere of e-shopping, being well-maintained for mobile is a huge advantage.
You can reach many more people at the most appropriate time of the day, to be discovered and popularized.
Speaking Of E-Shopping
Instagram is a part of Facebook, and both these platforms operate a system of options that make them suitable for online shopping.
Specific features like catalog and pricing are available for verified business profiles. The possibility for easy shopping is well known to users, and they are more likely to search for information about your brand on social media.
By providing them a complete image of your product, you can boost your sales significantly. Sharing information is also faster and easier. Thus you can count on the organic spreading of your reputation. 
Visual Presentation
Instagram is based on image sharing. Here, you can demonstrate your product in "commercials" style and present it in the context of lifestyle.
The idea of social media promotion is that here you can sell the product as it represents specific dreams and cravings of the audience.
So, you can put effort into creating different photo and video content in order to impress the public. Instagram offers a wide variety of forms:
Photo and video feed posts, carousels

Reels

Stories

IGTV

Live streaming.
And all those are your weapon for exposing your product at its best from different angles. This way you will get organic likes from your followers.
Demonstrating your goods in motion and still, in usage or while settled on the shelf – your possibilities are limited only by your imagination.
Easy Tracking Of Your Success
Another critical perk that helps you control your brand's awareness is a highly developed analytical system that is available for business profiles on Instagram.
With the tools that are settled within the platform, you can see how your things are going at once.
It means that you can adjust your strategy swiftly, and speed of reaction means a lot in terms of nowadays competition.
Constant monitoring of your progress also makes more obvious the effective methods of impressing the audience so that you may be confident in your reach.
Some Useful Tips For Effective Promotion On Instagram
Mind your hashtags
On Instagram, hashtags are a vital part of SEO, so you should be attentive to the list of terms that you use. With the right hashtags, you will expand your reach much further, as IG users have an opportunity to follow specific hashtags.
Create various content
One of the essential features that help you impress the audience with your product is showing it from different angles. So, don't focus on promoting the type of content – introduce fun, engaging, yet valuable posts that will strengthen the relationship between your potential customers and help you get more likes, views, and followers on your profile.
Communicate
Instagram is a social media, and it is highly recommended to be active and engaging when it comes to communication on the platform. People come to the app for that, and when you give them what they want – you receive positive results. Be attentive to the feedback that you receive and always encourage users to reach out to you. Social media makes the process of addressing a brand more comfortable and more minor for a customer – you have to maintain that tendency for the sake of your brand reputation.
Use influencer marketing
One of the most effective and quick methods to increase your brand awareness on ig is to work with local influencers.
The leaders of opinions have a strong impact on the audience, and for you, this is a great chance to provide incredible visibility to your brand.
Instagram celebrities can become your ambassadors who play a role of a mediator between you and your audience.
You have to choose popular influencers who have an established reputation and good connection with their public for good results.
This strategy requires investments, but the profit is quick, and the spending of your budget will be reasonable, as the engagement on your profile will grow instantly.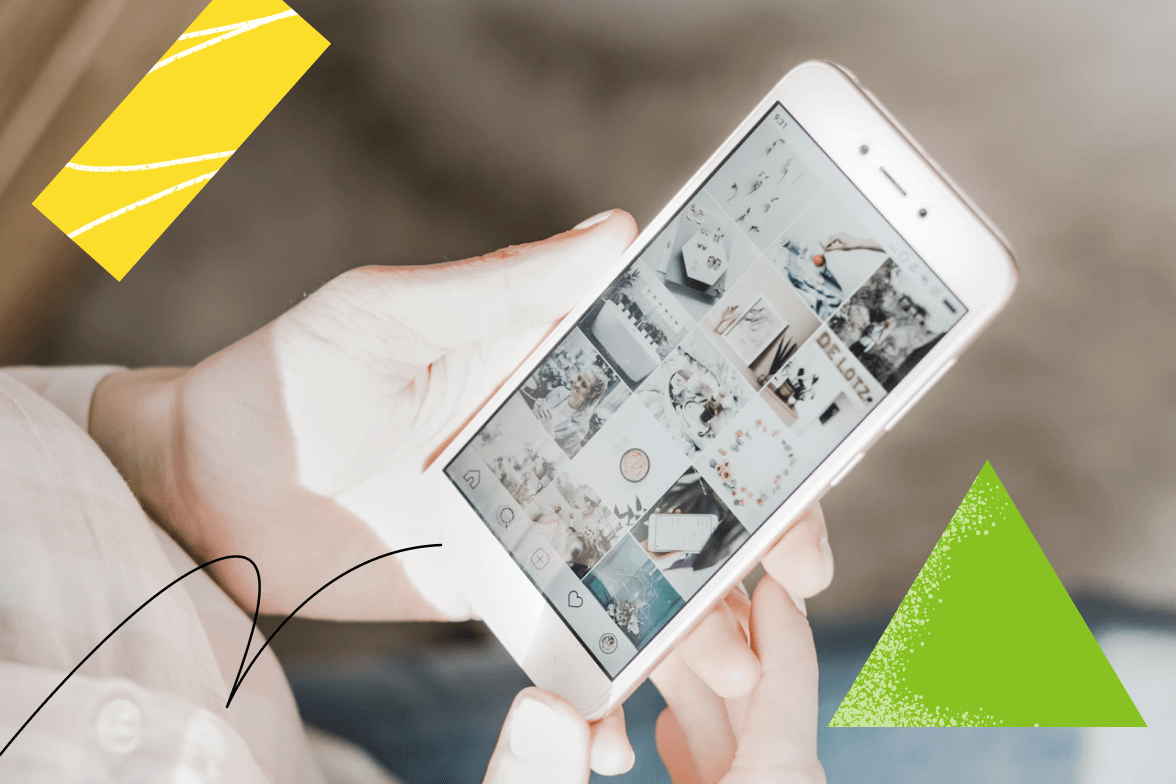 Conclusion
Instagram offers many useful features for businesses, along with power as an incredible monitoring tool for your strategy, making your progress speedy and highly effective compared to some other platforms.