Education
Last minute tips and tricks to preparing for class 11 math exam
Last minute tips and tricks to preparing for class 11 math exam
Students will find some helpful strategies for achieving higher grades in the Class 11 Maths test here. Exams administered by schools serve as a stepping stone to our professional careers.
For those who have properly practised all of the chapters of Class 11 Maths, scoring full marks in the test is simple. In a few days, the class 11th examination will begin, and pupils are unsure about how to begin studying for the exam and how to do well on it.
We have some helpful hints for getting high grades in Class 11 Maths examinations that might help you boost your performance and grades.
How Can I Get Good Grades in Class 11 Maths?
The 10th and 12th board examinations are rapidly coming, and the next few months will be critical in your preparation. It is really difficult to clear all the concepts in a perfect manner if you keep you panicking.
All you need to do is to have a calm mind. The ones who are confident and calm will be able to score the best marks.
But the good news is that even with only one month of preparation, you can easily get 90+. And you only have a limited amount of time to prepare.
With little over a month till the exam, here are some helpful hints to help you prepare for the exam in a more efficient and effective manner.
Here are some helpful hints for class 11 pupils to help them prepare for the Maths test and achieve good results.
Make the necessary preparations.
The learner should begin by creating a checklist in the shape of a topic and then dividing the subjects into chapters. You should now concentrate on themes in which you excel and practise as many exam-style questions as possible.
When you've completed with these principles, go on to the chapters where you're having trouble. Begin by taking notes on these topics, and then begin practising questions from previous year's exams. Continue to update the checklist's chapters so that you're aware of your daily or weekly progress.
Make a list
Half the battle is won if you study regularly and finish your CBSE Class 11 Maths Syllabus on time. Get your projects, assignments, and practicals done on the day they're due and out of the way. Begin with the simpler chapters and work your way up to the more challenging issues.
Sample Papers to Solve
Students can obtain valuable practise for the final exam by tackling sample papers. Also, try to solve question papers from prior years.
It will aid in gaining an understanding of the question structure and scoring methodology.You can also look for NCERT solutions class 11 and try your hands on your lacking areas.
Examine the Examination Paper
Before beginning to solve the Maths exam, the student should browse over the question paper and determine which problems they can readily answer.
Solve the problems you know the answer to so you can go on to the next question. Also, look through the questions that have a lot of weight and be sure you answer them all.
Shift between subjects
No one enjoys studying math for six hours straight. To get the most out of your day, start with a simple subject or topic for an hour or two, then go on to a more challenging subject or topic once you've warmed up.
Sleep properly
Most students stay up late the night before a test to study. It's crucial to remember that sleep is what changes short-term memory (what you just learnt) into long-term memory.
So, sleep for 7-8 hours every night to guarantee that all of the knowledge you gained throughout the day is retained in your brain.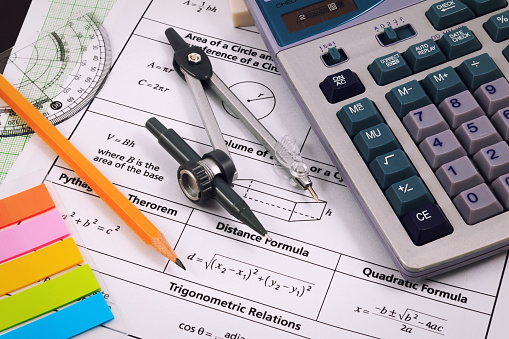 Describe what you've learned
Trying to explain the principles of a topic to someone who doesn't know it yet is a simple test that can tell you how much you've learnt. It may be a sibling, or anybody else who is willing to calmly listen to you.
Do not worry about what you have left. But it is a good idea to be confident about the concepts that you know and are confident about. Keep on polishing them and practicing them.
Conclusion
Before the exam, close your NCERT book 11 half an hour before it begins and feel peaceful, worry-free, and full of self-confidence. The final, but certainly not least, is to have a good time. There is still time for you to improve your performance and get higher grades.
The night before the exam is critical to your exam's success, and it is mostly determined by it. Too much cramming minutes before might have sent your thoughts into a tizzy. You should ideally just complete a review for each topic about which you are unclear.