Trends
Top 10 Best Laptops in India in 2022
Top 10 Best Laptops in India in 2022
In today's market, purchasing a laptop has become more difficult due to the many options. We're here to do all the work for you, so you don't have to bother with just pricing.
The list of the best laptops in India was compiled after filtering out many options. Some of the latest laptops in India are included in this list of the ten best laptops in India. To make your selection more accessible, we have included multiple price points and options from many different OEMs. These options have been carefully chosen so that you can make an informed decision based on the best laptop prices in India. 
List Of Top 10 Best Laptops In India 2022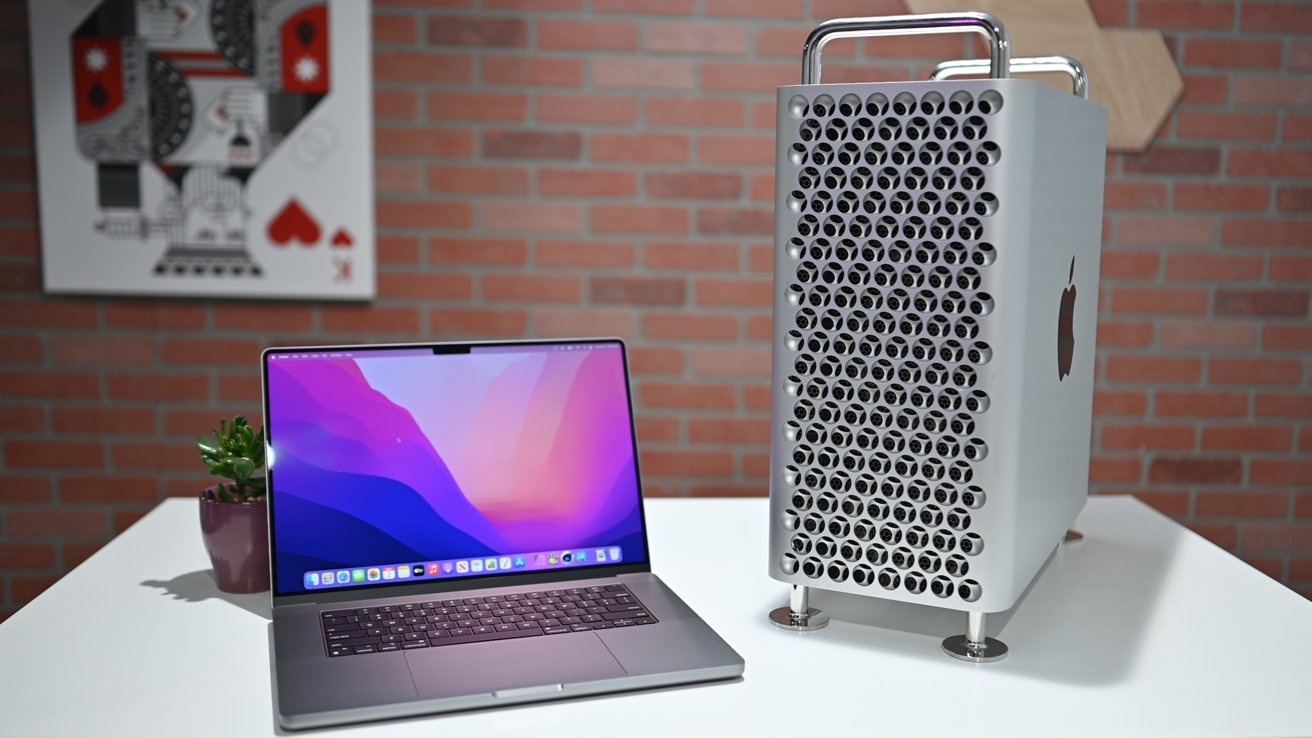 1. APPLE 16-INCH MACBOOK PRO M1 MAX
What is the best laptop to buy? It would have to be the 16-inch MacBook Pro. There are many reasons to like Apple laptops, and the 16-inch Macbook is one of them. The MacBook Pro with the M1 Max processor is a beast in every sense of the word, with a 10-core CPU and a ridiculous 32-core GPU. The machine may appear thin and light, but it is not. This Apple 16-Inch MacBook Pro M1 Max weighs just under 2kg and packs a punch with powerful performance and thermals. Furthermore, the system is powered by Unified System Memory up to 64GB and an 8TB SSD.
DESCRIPTION

OS

 

Mac OS Monterey

Display

 

16.2″ (3456 x 2234)

Processor

 

10-core | NA

Memory

 

1 TB SSD/32 GBGB DDR4

Weight

 

2.2

Dimension

 

355.7 x 248.1 x 16.8

Graphics Processor

 

NA

Price

 

₹3,29,900
2. DELL XPS 13 (9310) – 2021
Dell's XPS laptops have been one of Apple's most significant competitors for many years, and they have only gotten better over time. There is no need to look elsewhere for a mainstream laptop other than the Dell XPS 13. With performance similar to that of a gaming laptop, the battery life of an Ultrabook, and an industrial design that's been tried and tested already, this laptop is a great buy.
The Dell XPS lineup comes equipped with new Intel Core 11th generation processors, thus making it one of the best and most powerful laptops on the market. It may be better to go with the XPS 15 if the 13-inch variant is too small for you, as it has a 15.6-inch display and is almost as powerful. When it comes to building quality, Dell laptops are a good choice.
Pros:
High-quality construction

Colour accuracy is exceptional on this display

The trackpad and keyboard are great

Intel EVO certified and impressive performance
Negatives:
It heats up a bit

Webcams continue to disappoint

Ports are limited
DESCRIPTION

OS

:

Windows 10 Home

Display

:

13.4″ (3840 x 2400)

Processor

:

11th Gen Intel® Core™ i7-1185G7 | NA

Memory

:

1 TB SSD/16 GBGB DDR4

Weight

:

1.27

Dimension

:

14.8 x 295.7 x 198.7
3. ASUS ROG FLOW X13
With the addition of the ROG XG Mobile accessory, the ASUS ROG Flow x13 can both serve as an ultrabook when being thin and light and as a gaming laptop when being thin and light. AMD Ryzen 9 5900HS powers the ROG Flow x13, including a GTX 1650 GPU. You can use either the RTX 3070 or the RTX 3080 GPU paired with the CPU with the XG Mobile accessory. This machine can also be configured with a 4K touch panel, which will make the experience even better. 
Benefits:
Compact formats

Processor with incredible power

Touchscreen display 16:10

A light-up keyboard that's comfortable
Negatives: 
Batteries last a medium amount of time

Reader for SD cards not available

With its integrated GPU, Ryzen 9 5900HS is caged.
DESCRIPTION

 

OS

:

Windows 10 Pro

Display

:

13.4″ (3840 x 2400)

Processor

:

AMD Ryzen™ 9 5980HS Processor 3.1 GHz | NA

Memory

:

16GB*2 LPDDR4X/4 GBGB GDDR6

Weight

:

1.30

Dimension

:

299 x 222 x 15.8

Graphics Processor

:

NVIDIA® GeForce® GTX 1650
4. APPLE MACBOOK AIR M1
Apple MacBook Air is your recommendation if someone asks you the best laptops to buy for the money and performance ratio. Thin and light laptops are its most popular and loved characteristics. Thanks to its reliable performance for everyday tasks while delivering a long battery life, the smartphone has earned this distinction. Last year, Apple added its M1 chip to the MacBook Air, making it even better. As a result, the MacBook Air powered by the M1 chip and the MacBook Pro 13-inch powered by the M1 chip is equivalently powerful.
Furthermore, it is even comparable to the Intel chip-based MacBook Pro 16-inch. With these newer MacBooks powered by its M1 chip, Apple has completely replaced its older MacBooks. They're not that expensive either, starting at Rs 92,900, and we think it's the best MacBook right now for most people.
 
 
 

DESCRIPTION

OS

:

MacOS 10.14 Mojave

Display

:

13.3″ (2560 x 1600)

Processor

:

8-core CPU | NA

Memory

:

256 GB SSD/8 GBGB DDR4

Weight

:

2.08

Dimension

:

32.4 x 7.3 x 23.1

Graphics Processor

:

Apple 7-core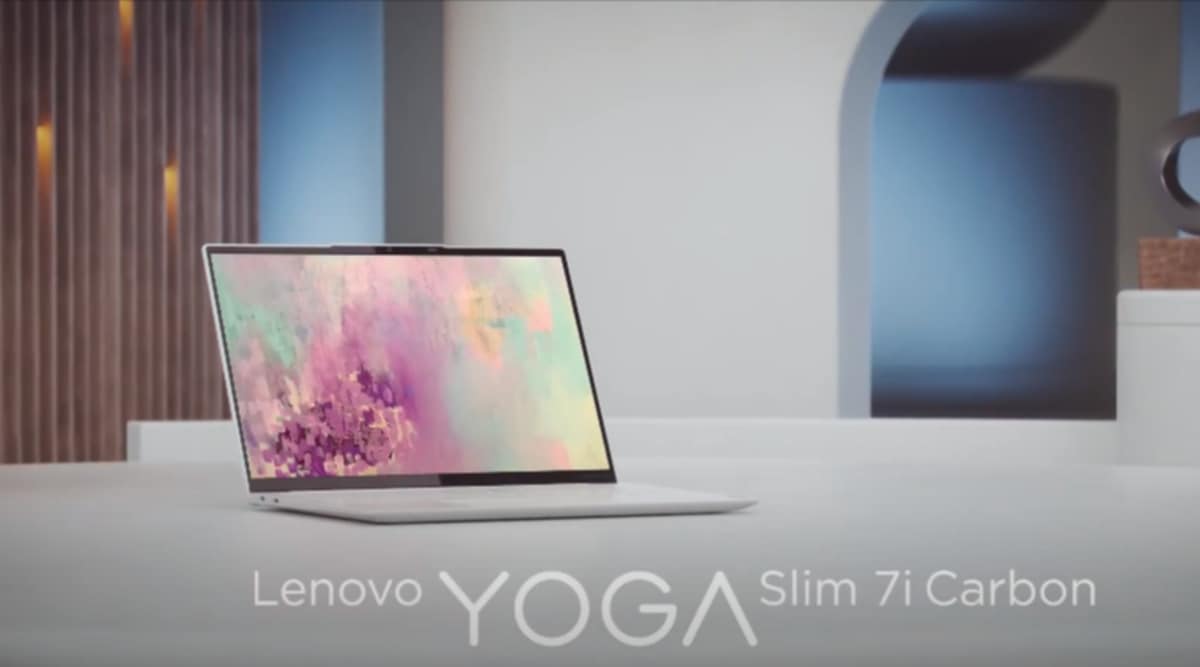 5. LENOVO YOGA SLIM 7I CARBON
The Digit Zero 1 award was also presented in the thin and light category to this laptop. Powered by a powerful Intel 11th generation Core i7 processor, it provides long battery life and efficiency from Intel's EVO platform. Also included in the chip is an Iris XE graphics chip, which can handle light gaming.
In addition, a combination of the keyboard and the trackpad allowed this thin and light laptop to be one of the best laptops launched this year. It is fully functional and enhances your productivity. Additionally, the Lenovo Yoga Slim 7i Carbon's very lightweight 997g makes it one of the top laptops. Lenovo makes good laptops.
DESCRIPTION

OS

:

Windows 10 Home

Display

:

13.3″ (2560 x 1600)

Processor

:

11th Gen Intel® Core™ i7-1165G7 | 2.80 GHz

Memory

:

1 TB SSD/16 GBGB DDR4

Weight

:

1.36 Kg

Dimension

:

32.1 x 20.8 x 1.5

Graphics Processor

:

Intel® Iris® Xe
6. ASUS EXPERTBOOK B9 (B9400)
If you're trying to decide the best laptops to buy in the light and thin category, the ExpertBook B9400 is what you're looking for. The laptop boasts the world's lightest 14-inch business laptop and is ASUS' flagship ultrabook.
The EVO platform implies that they offer very high reliability and snappy performance for everyday workloads. Overall, ASUS is a good laptop brand for features and design. Even with its small size, the ExpertBook B9400 has several ports, which we like about the ExpertBook B9400. Even the keyboard is great, and the touchpad is oversized and serves as a numeric keypad. 
Benefits:
Build quality and design are excellent.

Batteries last incredibly long.

Compact, ultraportable form factor.

Reliable performance.
Negatives:
Speakers that fire downwards is average.

Using the display under direct sunlight is not recommended. Using the display under direct sunlight is not recommended.
DESCRIPTION

OS

:

Windows 10 Pro

Display

:

14″ (1920 x 1080)

Processor

:

Intel® Core™ i7 11th Gen-1165G7 | 2.8 GHz

Memory

:

2 TB SSD/32 GBGB DDR4

Weight

:

0.88

Dimension

:

32.00 x 20.30 x 0.90

Graphics Processor

:

Intel® Iris Xe
7. ACER NITRO 5
A variety of configurations are available for the Acer Nitro 5 series. In the Digit Zero 1 awards 2021, we picked this particular variant as the best mid-range gaming laptop. Best Buy deemed the laptop to be the best buy for its excellent price to performance ratio. The laptop is equipped with an Octa-core CPU, an RTX 3060 GPU, and 16 GB of DDR4 memory.
It includes a QHD screen with a maximum resolution of 2560 x 1440 pixels. At high settings and 1440p resolution, the laptop can run games like AC Valhalla at 60 frames per second. Due to its Quad-HD display, this laptop is also exceptionally productive and fairly colour accurate. When it comes to those asking, "what is the best laptop to buy? Acer Nitro 5 easily tops the list.
8. ACER ASPIRE 7 GAMING
We have a perfect option for finding an excellent and reliable laptop on a tight budget. The Acer Aspire 7 gaming laptop is a good choice if you cannot afford more than Rs 60,000 for a laptop. The computer is equipped with a Ryzen 5 5500U processor and enough RAM and storage to pump out a strong performance.
Gaming laptops like the Acer Aspire 7 are known for their long battery lives, and compared to other gaming laptops of its price range, they managed to last longer. We were only disappointed that it only had a 60Hz display. However, that does not necessarily mean much when you consider the price.
Positives:
The design is understated

Performance is great with AMD Ryzen 5 5500U

Battery life is excellent

A good choice of ports
Cons:
Display highly out of calibration

A better speaker would have been appreciated
SPECIFICATION

OS

:

Windows 10 Home

Display

:

15.6″ (1920 x 1080)

Processor

:

AMD Ryzen™ 5-5500U hexa-core | NA

Memory

:

512 GB SSD/8 GBGB DDR4

Weight

:

2.15

Dimension

:

2.29 x 36.3 x 25.4

Graphics Processor

:

NVIDIA® GeForce® GTX 1650
9. MSI PULSE GL66 GAMING LAPTOP 11TH GEN CORE I7
Among the new features of MSI's Pulse GL66 gaming laptop is its RTX 3060 GPU, equipped with an Intel H45 processor. As we've already reviewed this laptop, we think it's one of the best 1080p gaming laptops you can get for under $1,500. The problem with this laptop is that it doesn't have an SD card reader, and it isn't Thunderbolt 4 compatible either. Please bear that in mind. Do give MSI's Pulse GL66 a try if you're looking for the best gaming laptop to buy since MSI is a good brand of laptops.
Benefits:
High-quality design and construction

Gaming in 1080p with solid performance

The Intel H45 Core i7 is a good performer

It contains two SODIMM slots, two M.2 PCIe x4 slots
Negatives: 
It tends to run hot & loud

Battery life average

Thunderbolt 4 and SD Card Reader not supported
DESCRIPTION

OS

:

Windows 10 Home

Display

:

15.6″ (1920×1080)

Processor

:

11th Gen. Intel® Core™ i7 | NA

Memory

:

1 TB SSD/16 GBGB DDR4

Weight

:

2..25

Dimension

:

359 x 259 x 23.95

Graphics Processor

:

NVIDIA GeForce RTX 3060
10. ASUS ROG ZEPHYRUS G14
Looking for a gaming laptop that is thin and light? Try the Zephyrus G14 from Asus ROG! This laptop truly stands out. It packs so much into a small package. With eight beastly cores and 16 threads, this can crush any workload you put it through. You can buy more affordable laptops that are just as portable, but none of them will deliver better value for the price. It would be better to skip the 1440p version and go with a higher refresh rate than a higher resolution.
Benefits:
Form-factor performance is impressive.

This very well-executed gimmick looks like an anime matrix.

Presently, it is the only machine of its kind.
Negatives:
Keyboards become unusable due to heat.

SSD of mid-range performance.

Neither PgUp nor PgDn is available.
Introduction

It is a small, portable computer with an alphanumeric keyboard and display capable of doing simple tasks. 2-in-1 PCs with detachable keyboards are often marketed as laptops or have a laptop mode, typically featuring the screen inside the upper lid and the keyboard inside the lower cover. Portable laptops can be folded up to be transported and used on the go, and it was found to be more convenient to use when placed on a user's lap. In today's society, laptops are used for various purposes, such as playing games, browsing the Internet, watching multimedia content, and using general home computers.
Until 2021, laptops and notebooks were used interchangeably in American English; in other dialects of English, one of the two terms is preferred. Though originally referring to a specific size of the laptop (smaller and lighter than mainstream laptops of that era), today, the terms are synonymous, and notebook has come to mean any computer with a laptop screen. A laptop combines all the input/output components and capabilities of a desktop computer, including a monitor, speakers, keyboard, data storage device, CD drive, and pointing devices, with a processor, memory and operating system.
Laptops are usually equipped with integrated webcams and microphones, and many also have touchscreens. An external power supply from an AC adapter or an internal battery can power laptops. Different types, models and price points of hardware come with other specifications, including CPU speed and memory capacity. It is also essential to consider the intended use of the model when choosing design elements, form factors and construction.
Some laptops are used for specialized applications such as construction or military work, while others are manufactured at low prices, like the One Laptop per Child (OLPC) laptops that use solar charging and semi-flexible components not found in typical laptops. Computers on wheels, which became laptops in the twenty-first century, were initially considered niche products mainly used in specialized fields, such as the military, accounting, or sales. In the evolution into modern laptop computers, portable computers became widely used for various tasks.
The growth of the laptop market is supported by consumer demand in emerging regions.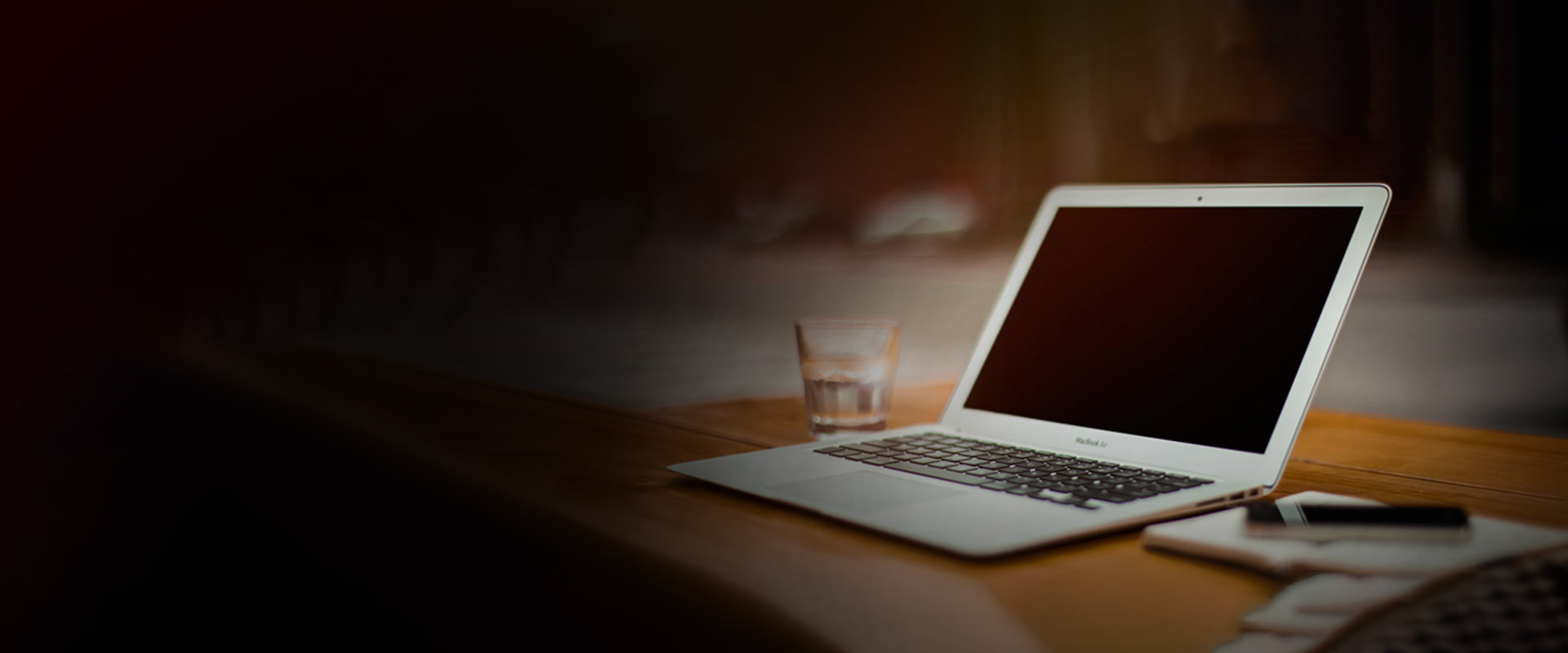 Due to better internet infrastructure being developed in India and China, the global laptop market is experiencing increased demand from consumers. Commercial demand for laptops further supports the industry.
Declining prices accelerate market growth because demand for these products increases when prices drop, leading to a boom in purchases. Additionally, laptops have been adopted across multiple sectors, leading to a thriving industry expected to continue growing in the forecast period.
Many government programs in the emerging regions are expected to support the laptop market in the coming years by enabling the use of laptops by people of all classes and demographics. As a result of increasing digitisation, FDI flows, and the rise in domestic manufacturing, these regions should also see rapid growth in laptop sales.
What are the Uses of Laptop Computer?
Below are some examples of how laptops can be used in our everyday lives.
1. Uses of Laptop for Home
Using a laptop computer for household work is also an option. Any kind of home décor item, kitchen utensils, or kitchen groceries can also be purchased online from the comfort of your home. A laptop allows you to watch movies, listen to music, and even view YouTube videos if you are bored at home. You can also play your favourite games on your laptop for entertainment at home.
2. Uses of Laptops for Banking Services
Laptops are also compatible with internet banking. Through a laptop, you can access the Internet. Taking and sending money are both possible. The benefits of Internet Banking can be accessed via a laptop-like shopping online, paying an electricity bill, viewing your account information without the hassle of going to the bank.
3. Uses of Laptops for Communications
A laptop allows you to communicate with anyone. An individual sitting far away can be contacted by video call or voice call using a laptop computer. You can talk to anyone through the Skype application on laptops, as there are many such applications. Google Meet and Zoom can also communicate with distant friends and relatives. You can also communicate with your distant friends via video and voice calls on a laptop computer through the WhatsApp web.
4. Uses of Laptops for Web Browsing
A laptop can also be used to browse the web. Reading about something on the Internet or getting information about it can be described as Web browsing. By browsing the web, you can read any topic you like for hours on end, and you can find complete details on whichever subject you search. 
5. Uses of Laptops for Education
The field of education also uses laptops. As laptops have become a common part of education in the 22nd century, laptops are also a part of education. A laptop computer can be used to give education to anyone and receive education from anyone. In the field of education, you can do many things by using a laptop computer. For example, you can read online, take exams, apply for exams online, etc.
6. Uses of Laptops for Students
Students today also use laptop computers to do their schoolwork. Students of today's era study virtually sitting at home through laptops; they make e-notes, read e-books and learn subjects through videos. These are smart ways to study – today's students read e-books rather than books and learn from video tutorials. Nowadays, students can study better sitting at home with the help of laptops, thus saving a great deal of time. The time saved can also be used for leisure activities.
7. Uses of Laptops for Hospital
Hospitals also use laptop computers. Many hospital tasks are carried out using laptops, including monitoring multiple hospitals, maintaining the hospital's data, keeping track of hospital medicine, and monitoring patients.
8. Uses of Laptops for Business
Business is also using laptops. Every businessman uses a laptop computer to run a company in the 21st century. The laptop computer helps businessmen to do many tasks related to their business, which saves them a great deal of time, like maintaining a database of their customers, sending bills and e-bills to them, and keeping track of the stock in your business, what items are missing and how much stock we have.
In addition to keeping account of their business, merchants also keep track of their customers' arrears, how much money they need to take from which customer on how many days. As a result of the use of laptop computers, the merchant's business becomes more efficient, thus saving time and money.
9. Uses of Laptop for Business Meetings
Business meetings are also conducted on laptop computers. Previously, laptops were not used for business meetings, but in the 21st century, laptops are in every meeting. Business meeting through a laptop. Due to their lightweight, laptops are used in business meetings since they can easily be transported from one location to another. You must know that business meetings never take place at a single location.
10. Uses of Laptop for Marketing
Using laptops for marketing is also common today. You must be aware that digital marketing is on-trend; almost all digital marketers are using laptops to market their products online.
The following benefits of digital marketing on a laptop are listed.
By spending less money on marketing, you can reach more people with your product.

Increased sales of products.

Capture more leads.

Monitoring sales accurately.
To accomplish all these tasks, the laptop is essential.
Edited and published by Ashlyn