Gurugram-based Foodtech startup Zomato announced that it would be converting its entire 100% delivery fleet to electric by 2030 on World Environment Day, i.e., Saturday.
The food tech unicorn, Zomato has joined with Climate Group's Global Electric Mobility Initiative — EV100 with EVs already being used in metropolitan areas including Delhi, Mumbai, and Bengaluru, to support sustainable last-mile delivery after Flipkart and Amazon. The announcement comes almost a month after Zomato announced its funding plans towards environmental projects to offset its carbon footprint.
 About The Climate Group
The Climate Group is an international non-profit organization with the mission to drive accelerated climate action and attain net-zero carbon emissions by 2050 by mobilizing and sensitizing companies and governments.
Walmart-owned Flipkart had also later revealed that it would deploy more than 25,000 electric vehicles by 2030 due to its commitment to transitioning its logistics fleet to Electric Vehicles post signing up with the Climate Group's EV100 project. It has already commenced setting up 2-wheeler and 3-wheeler electric vehicles in several locations for delivery across the country, including Delhi, Bengaluru, Hyderabad, Kolkata, Guwahati, etc. To obtain this, it has partnered with EV makers such as Hero Electric, Mahindra Electric, and Piaggio to make customized vehicles and deploy greater than 450 EVs across select cities.
Simultaneously, Amazon India also stated that its delivery fleet would have 10,000 electric vehicles (EVs) in India by 2025. Furthermore, as an aspect of its Climate Pledge, it would also bring about the global commitment of 1,00,000 electric vehicles in the delivery fleet by 2030.
"The current EV fleet is a small fraction of the active fleet of delivery partners, and we understand that attaining 100% adoption of EVs will not be effortless but is vital in the future. At present, the adoption rate is very low for us and the two-wheeler industry in general. We believe key barriers that currently impact adoption include limited lack of charging infrastructure, battery range, lack of trust in new technology, and higher upfront costs." said Deepinder Goyal, founder and CEO, Zomato.
He added, "However, given the rapid innovation in this particular field and positive push by the government, we expect a much faster transition to EVs for the two-wheeler industry over time."
He further mentioned that Zomato intends to actively aid EV transition by enabling the ecosystem – battery manufacturers, EV players, and the government. The company actively engages with prominent EV players, such as designing pilots and creating business models to facilitate faster adaptation towards sustainable delivery solutions.
The company has been prospering after the initial impact near the first covid wave. It claimed it has presently crossed its expectations.
Some belts across India have even outperformed their pre covid levels since even more people are now taking advantage of online food delivery.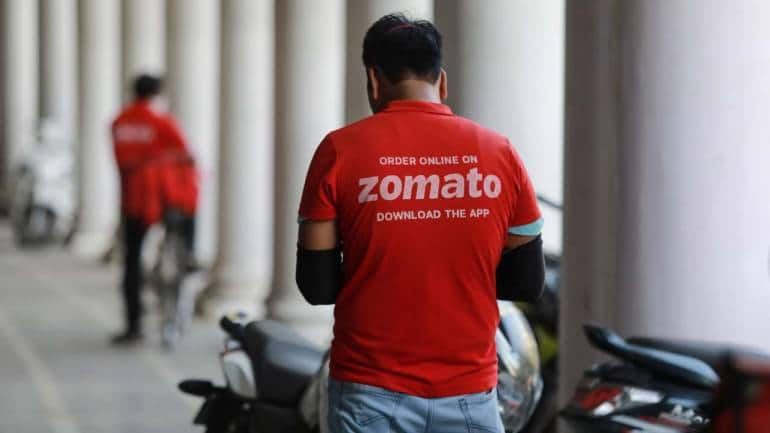 Goyal had said, the tailwinds for the food delivery industry are visible and that he believes the sector's growth will expedite post-vaccine. He also said the burn rate is shallow and that its market share is accelerating in every region.
In February 2021, Zomato raised $250 million from its existing investors Fidelity, Tiger Global, and Kora. It recently filed its Draft Red Herring Prospectus (DRHP) for an initial public offering (IPO) of Rs 8,250 crore at a valuation of $6.4 billion. The company intends to raise ₹7,500 crores to ₹8,250 crores as a new issue and 750 crores as an offer for sale.
Article Proofread and Edited by Shreedatri Banerjee