Stories
List of IFSC Code of ANDHRA PRAGATHI GRAMEENA BANK in India for 2022
ANDHRA PRAGATHI GRAMEENA BANK was founded on June 1, 2006, and had its headquarters in Kadapa, India. Andhra Pragathi Grameena Bank is an Indian Regional Rural Bank. According to the Regional Rural Banks Act of 1976, it was founded in 2006 as a Scheduled Commercial Bank to offer banking services in the Andhra Pradesh districts of Ananthapuram, Kadapa, Kurnool, Nellore, and Prakasam.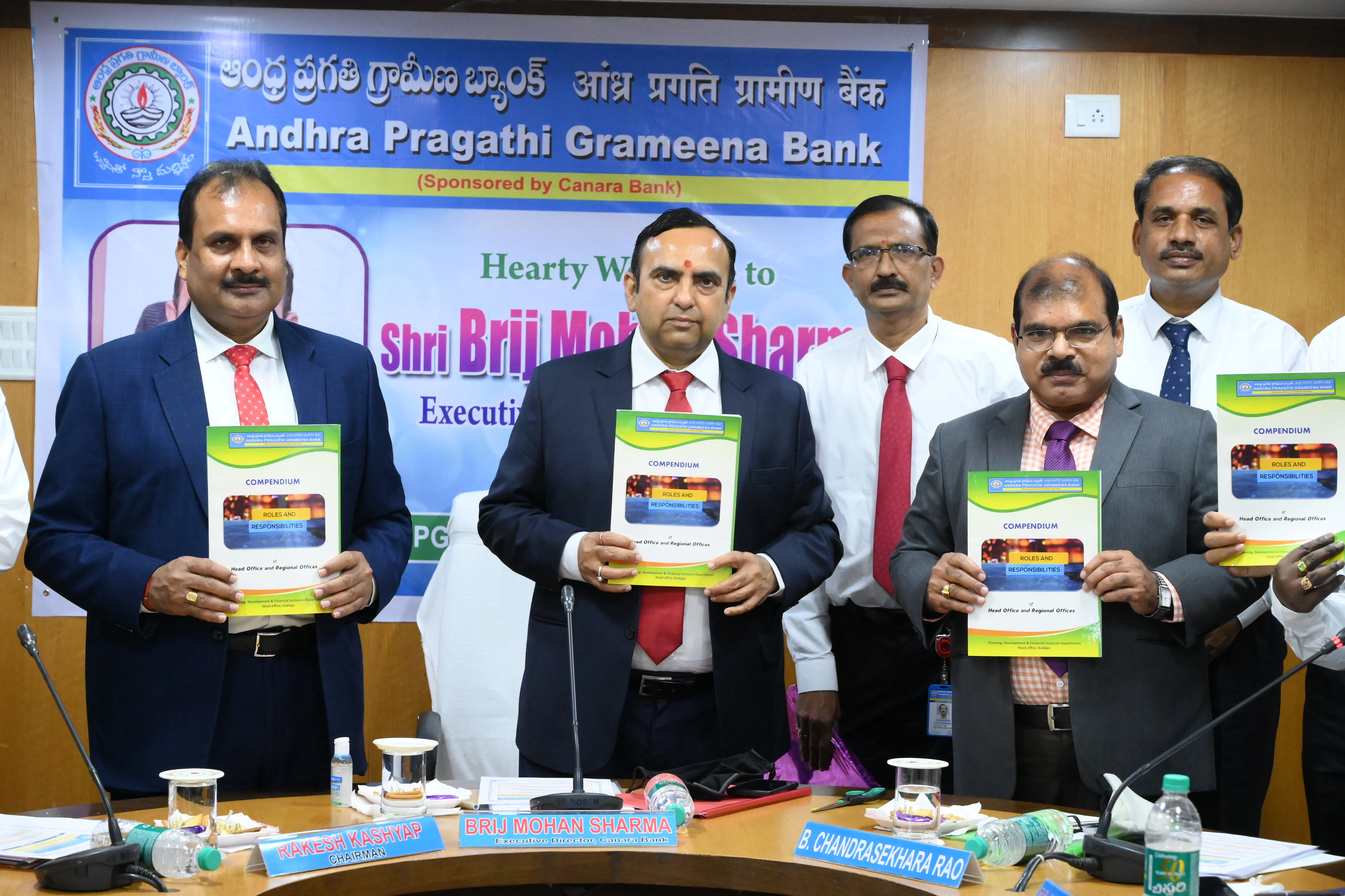 The Government of India's Ministry of Finance is the owner of Andhra Pragathi Grameena Bank. To create Andhra Pragathi Grameena Bank, the Indian government merged three rural banks: Sri Anantha Grameena Bank, Pinakini Grameena Bank, and Rayalaseema Grameena Bank. In one of the most underdeveloped areas of Andhra Pradesh, the Bank meets the financial needs of the rural poor.
Customer Care no: 1-800-425-2045
Today, we present the IFSC Codes of all ANDHRA PRAGATHI GRAMEENA BANK in India.
IFSC Code of ANDHRA PRAGATHI GRAMEENA BANK
| | | | | | | | |
| --- | --- | --- | --- | --- | --- | --- | --- |
| BANK NAME | IFSC | OFFICE | ADDRESS | DISTRICT | CITY | STATE | PHONE |
| ANDHRA PRAGATHI GRAMEENA BANK | APGB0000001 | RTGS-HO | POST BOX 65, OPP OFFICERS' CLUB, KADAPA | CUDDAPAH | CUDDAPAH | ANDHRA PRADESH | 222018 |
| ANDHRA PRAGATHI GRAMEENA BANK | APGB0001000 | ANANTAPURAM RO | ANDHRA PRAGATHI GRAMEENA BANK,REGIONAL OFFICE,OPP ZILLA PARISHAD OFFICE,DR.AMBEDKAR ROAD,ANANTAPURAM-515001 | ANANTAPURAM | ANANTAPURAM | ANDHRA PRADESH | 9490158012 |
| ANDHRA PRAGATHI GRAMEENA BANK | APGB0001001 | LEPAKSHI | LEPAKSHI-515331 LEPAKSHI MANDAL ANANTAPUR DISTRICT | ANANTAPUR | LEPAKSHI | ANDHRA PRADESH | 240475 |
| ANDHRA PRAGATHI GRAMEENA BANK | APGB0001002 | ANANTAPUR  MAIN BRANCH | ANANTAPUR  MAIN BRANCH  B.S.N. COMPLEX, RAJU ROAD,  ANANTAPUR,  ANANTAPUR DISTRICT. PIN 515001 | ANANTAPUR | ANANTAPUR | ANDHRA PRADESH | 221022 |
| ANDHRA PRAGATHI GRAMEENA BANK | APGB0001003 | MUDDINAYANIPALLI | MUDDINAYANIPALLI-515761 KALYANADURG MANDAL ANANTAPUR DISTRICT | ANANTAPUR | MUDDINAYANIPALLI | ANDHRA PRADESH | 200622 |
| ANDHRA PRAGATHI GRAMEENA BANK | APGB0001004 | NUTHIMADUGU | NUTHIMADUGU-515787 KAMBADUR MANDAL ANANTAPUR DISTRICT | ANANTAPUR | NUTHIMADUGU | ANDHRA PRADESH | 200633 |
| ANDHRA PRAGATHI GRAMEENA BANK | APGB0001005 | MARALA | MARALA-515159 BUKKAPATNAM MANDAL ANANTAPUR DISTRICT | ANANTAPUR | MARALA | ANDHRA PRADESH | 283620 |
| ANDHRA PRAGATHI GRAMEENA BANK | APGB0001006 | A.KONDAPURAM | A.KONDAPURAM, ARAKATIVEMULA (POST), PUTLUR (MANDAL),ANANTAPUR (DIST)- 515445 | ANANTAPUR | TADPATRI | ANDHRA PRADESH | 9490158190 |
| ANDHRA PRAGATHI GRAMEENA BANK | APGB0001007 | PAMIDI | PAMIDI-515775 PAMIDI MANDAL ANANTAPUR DISTRICT | ANANTAPUR | PAMIDI | ANDHRA PRADESH | 245088 |
| ANDHRA PRAGATHI GRAMEENA BANK | APGB0001008 | KALASAMUDRAM | KALASAMUDRAM-515591 KADIRI MANDAL ANANTAPUR DISTRICT | ANANTAPUR | KALASAMUDRAM | ANDHRA PRADESH | 251364 |
| ANDHRA PRAGATHI GRAMEENA BANK | APGB0001009 | RAYALACHERUVU | RAYALACHERVU-515455 YADIKI MANDAL ANANTAPUR DISTRICT | ANANTAPUR | RAYALACHERUVU | ANDHRA PRADESH | 277550 |
| ANDHRA PRAGATHI GRAMEENA BANK | APGB0001010 | KODIKONDA | KODIKONDA-515601 CHILAMATHUR MANDAL ANANTAPUR DISTRICT | ANANTAPUR | KODIKONDA | ANDHRA PRADESH | 243731 |
| ANDHRA PRAGATHI GRAMEENA BANK | APGB0001011 | ROLLA | ROLLA-515321 ROLLA MANDAL ANANTAPUR DISTRICT | ANANTAPUR | ROLLA | ANDHRA PRADESH | 289126 |
| ANDHRA PRAGATHI GRAMEENA BANK | APGB0001012 | GUGUDU | GUGUDU-515435 NARPALA MANDAL ANANTAPUR DISTRICT | ANANTAPUR | GUGUDU | ANDHRA PRADESH | 283913 |
| ANDHRA PRAGATHI' GRAMEENA BANK | APGB0001013 | RAMAPURAM(A) | RAMAPURAM (A)- 515672 BATHALAPALLI MANDAL ANANTAPUR DISTRICT | ANANTAPUR | D.CHERLOPALLI | ANDHRA PRADESH | 201814 |
| ANDHRA PRAGATHI GRAMEENA BANK | APGB0001014 | NALLAMADA | NALLAMADA-515591 NALLAMADA MANDAL ANANTAPUR DISTRICT | ANANTAPUR | NALLAMADA | ANDHRA PRADESH | 257508 |
| ANDHRA PRAGATHI GRAMEENA BANK | APGB0001015 | OBULA DEVARA CHERUVU | OBULA DEVARA CHERUVU-515561 OBULA DEVARA CHERUVU MANDAL ANANTAPUR DISTRICT | ANANTAPUR | OBULA DEVARA CHERUVU | ANDHRA PRADESH | 258842 |
| ANDHRA PRAGATHI GRAMEENA BANK | APGB0001016 | SHETTUR | SHETTUR-515767 SHETTUR MANDAL ANANTAPUR DISTRICT | ANANTAPUR | SHETTUR | ANDHRA PRADESH | 283553 |
| ANDHRA PRAGATHI GRAMEENA BANK | APGB0001017 | D.HIREHAL | D.HIREHAL-515872 D.HIREHAL MANDAL ANANTAPUR DISTRICT | ANANTAPUR | D.HIREHAL | ANDHRA PRADESH | 238432 |
| ANDHRA PRAGATHI' GRAMEENA BANK | APGB0001018 | GUMMAGATTA | GUMMAGATTA-515865 GUMMAGATTA MANDAL ANANTAPUR DISTRICT | ANANTAPUR | GUMMAGATTA | ANDHRA PRADESH | 236708 |
| ANDHRA PRAGATHI' GRAMEENA BANK | APGB0001019 | SOMALAPURAM | SOMALAPURAM-515865 D.HIREHAL MANDAL ANANTAPUR DISTRICT | ANANTAPUR | SOMALAPURAM | ANDHRA PRADESH | 255855 |
| ANDHRA PRAGATHI GRAMEENA BANK | APGB0001020 | PEDABALLI | PEDABALLI-515231 PUTTAPARTHY MANDAL ANANTAPUR DISTRICT | ANANTAPUR | PEDABALLI | ANDHRA PRADESH | 238927 |
| ANDHRA PRAGATHI GRAMEENA BANK | APGB0001021 | GANDLAPENTA | GANDLAPENTA-515520 GANDLAPENTA MANDAL ANANTAPUR DISTRICT | ANANTAPUR | GANDLAPENTA | ANDHRA PRADESH | 254342 |
| ANDHRA PRAGATHI GRAMEENA BANK | APGB0001022 | NAMBULA POOLAKUNTA | NAMBULA POOLA KUNTA-515521 NAMBULA POOLA KUNTA MANDAL ANANTAPUR DISTRICT | ANANTAPUR | NAMBULA POOLAKUNTA | ANDHRA PRADESH | 259544 |
| ANDHRA PRAGATHI GRAMEENA BANK | APGB0001023 | PAMUTHURTHI | PAMUDURTHY-515154 BUKKAPATNAM MANDAL ANANTAPUR DISTRICT | ANANTAPUR | PAMUTHURTHI | ANDHRA PRADESH | 243446 |
| ANDHRA PRAGATHI GRAMEENA BANK | APGB0001024 | PERUR | PERUR-515621 RAMAGIRI MANDAL ANANTAPUR DISTRICT | ANANTAPUR | PERUR | ANDHRA PRADESH | 269644 |
| ANDHRA PRAGATHI GRAMEENA BANK | APGB0001025 | GUNTAKAL | GUNTAKAL-515801 MANDY BAZAR, GUNTAKAL MANDAL ANANTAPUR DISTRICT | ANANTAPUR | GUNTAKAL | ANDHRA PRADESH | 226071 |
| ANDHRA PRAGATHI GRAMEENA BANK | APGB0001026 | PEDDA PAPPUR | PEDDAPAPPUR-515447 PEDDAPAPPUR MANDAL ANANTAPUR DISTRICT | ANANTAPUR | PEDDA PAPPUR | ANDHRA PRADESH | 282020 |
| ANDHRA PRAGATHI' GRAMEENA BANK | APGB0001027 | PUTLUR | PUTLUR-515414 PUTLUR MANDAL ANANTAPUR DISTRICT | ANANTAPUR | PUTLUR | ANDHRA PRADESH | 276113 |
| ANDHRA PRAGATHI' GRAMEENA BANK | APGB0001028 | N.S.GATE | N.S. GATE-515621 RAMAGIRI MANDAL ANANTAPUR DISTRICT | ANANTAPUR | KUNTIMADDI | ANDHRA PRADESH | 202397 |
| ANDHRA PRAGATHI GRAMEENA BANK | APGB0001029 | DHARMAVARAM | DHARMAVARAM-515671, SLV MARKET, DHARMAVARAM MANDAL ANANTAPUR DISTRICT | ANANTAPUR | DHARMAVARAM | ANDHRA PRADESH | 223059 |
| ANDHRA PRAGATHI GRAMEENA BANK | APGB0001030 | KALYANDURG | KALYANADURG-515761 MUDIGAL ROAD, KALYANADURG MANDAL ANANTAPUR DISTRICT | ANANTAPUR | KALYANDURG | ANDHRA PRADESH | 220039 |
| ANDHRA PRAGATHI GRAMEENA BANK | APGB0001031 | RAYADURG | RAYADURG-515865 RAYADURG MANDAL ANANTAPUR DISTRICT | ANANTAPUR | RAYADURG | ANDHRA PRADESH | 252108 |
| ANDHRA PRAGATHI GRAMEENA BANK | APGB0001032 | KADIRI – MAIN BRANCH | KADIRI-515591, BY-PASS ROAD, KADIRI MANDAL ANANTAPUR DISTRICT | ANANTAPUR | KADIRI | ANDHRA PRADESH | 224032 |
| ANDHRA PRAGATHI GRAMEENA BANK | APGB0001033 | KANUMUKKALA | KANUMUKKALA-515652 CHENNE KOTHAPALLI MANDAL ANANTAPUR DISTRICT | ANANTAPUR | KANUMUKKALA | ANDHRA PRADESH | 247287 |
| ANDHRA PRAGATHI' GRAMEENA BANK | APGB0001034 | THIMMAPURAM | THIMMAPURAM (A)-515611 KAMBADUR MANDAL ANANTAPUR DISTRICT | ANANTAPUR | THIMMAPURAM | ANDHRA PRADESH | 200048 |
| ANDHRA PRAGATHI GRAMEENA BANK | APGB0001035 | PUTTAPARTHI | PUTTAPARTHY  *  -515134 PUTTAPARTHY MANDAL, ANANTAPUR DISTRICT | ANANTAPUR | PUTTAPARTHI | ANDHRA PRADESH | 287251 |
| ANDHRA PRAGATHI GRAMEENA BANK | APGB0001036 | BHOOPASAMUDRAM | BHOOPASAMUDRAM-515865 GUMMAGATTA MANDAL ANANTAPUR DISTRICT | ANANTAPUR | BHOOPASAMUDRAM | ANDHRA PRADESH | 255411 |
| ANDHRA PRAGATHI GRAMEENA BANK | APGB0001037 | PATHAKOTHACHERUVU | PATHA KOTHA CHERUVU -515401 GUNTAKAL MANDAL ANANTAPUR DISTRICT | ANANTAPUR | PATHAKOTHACHERUVU | ANDHRA PRADESH | 200352 |
| ANDHRA PRAGATHI GRAMEENA BANK | APGB0001038 | CHEEMALAVAGUPALLI | CHEEMALAVAGUPALLI-515408 PEDDAPAPPUR MANDAL ANANTAPUR DISTRICT | ANANTAPUR | CHEEMALAVAGUPALLI | ANDHRA PRADESH | 281611 |
| ANDHRA PRAGATHI' GRAMEENA BANK | APGB0001039 | BANDAMEEDAPALLI | BANDAMEEDAPALLI-515641 RAPTHADU MANDAL ANANTAPUR DISTRICT | ANANTAPUR | M.BANDAMEEDAPALLI | ANDHRA PRADESH | 260634 |
| ANDHRA PRAGATHI GRAMEENA BANK | APGB0001040 | NALLAGUTLAPALLI | NALLAGUTLAPALLI-515571 TANAKAL MANDAL ANANTAPUR DISTRICT | ANANTAPUR | THAVALAM | ANDHRA PRADESH | 200097 |
| ANDHRA PRAGATHI GRAMEENA BANK | APGB0001041 | TALPULA | TALUPULA-515581 TALUPULA MANDAL ANANTAPUR DISTRICT | ANANTAPUR | TALPULA | ANDHRA PRADESH | 250838 |
| ANDHRA PRAGATHI GRAMEENA BANK | APGB0001042 | MADAKASIRA | MADAKASIRA-515301 MADAKASIRA MANDAL ANANTAPUR DISTRICT | ANANTAPUR | MADAKASIRA | ANDHRA PRADESH | 288468 |
| ANDHRA PRAGATHI GRAMEENA BANK | APGB0001043 | GORANTLA | GORANTLA-515231 GORANTLA MANDAL ANANTAPUR DISTRICT | ANANTAPUR | GORANTLA | ANDHRA PRADESH | 235462 |
| ANDHRA PRAGATHI GRAMEENA BANK | APGB0001044 | TALAMARLA | TALAMARLA-515133 KOTHACHERVU MANDAL ANANTAPUR DISTRICT | ANANTAPUR | TALAMARLA | ANDHRA PRADESH | 246430 |
| ANDHRA PRAGATHI' GRAMEENA BANK | APGB0001045 | GOWNIVARIPALLI | GOWNIVARIPALLI-515231 GORANTLA MANDAL ANANTAPUR DISTRICT | ANANTAPUR | GOWNIVARIPALLI | ANDHRA PRADESH | 204299 |
| ANDHRA PRAGATHI' GRAMEENA BANK | APGB0001046 | NEELAKANTAPURAM | NEELAKANTAPURAM-515291 MADAKASIRA MANDAL ANANTAPUR DISTRICT | ANANTAPUR | GOVINDAPURAM | ANDHRA PRADESH | 289344 |
| ANDHRA PRAGATHI' GRAMEENA BANK | APGB0001047 | NALLACHERUVU | NALLACHERUVU-515551 NALLACHERUVU MANDAL ANANTAPUR DISTRICT | ANANTAPUR | NALLACHERUVU | ANDHRA PRADESH | 253327 |
| ANDHRA PRAGATHI' GRAMEENA BANK | APGB0001048 | HEMAVATHI | HEMAVATHI-515286 AMARAPURAM MANDAL ANANTAPUR DISTRICT | ANANTAPUR | HEMAVATHI | ANDHRA PRADESH | 262223 |
| ANDHRA PRAGATHI' GRAMEENA BANK | APGB0001049 | GARLADINNE | GARLADINNE (A)-515731 GARLADINNE MANDAL ANANTAPUR DISTRICT | ANANTAPUR | GARLADINNE | ANDHRA PRADESH | 286479 |
| ANDHRA PRAGATHI' GRAMEENA BANK | APGB0001050 | BATHALAPALLI | BATHALAPALLI-515661 BATHALAPALLI MANDAL ANANTAPUR DISTRICT | ANANTAPUR | BATHALAPALLI | ANDHRA PRADESH | 242366 |
| ANDHRA PRAGATHI' GRAMEENA BANK | APGB0001051 | THAGGUPARTHI | THAGGUPARTHY-515741 BELUGUPPA MANDAL ANANTAPUR DISTRICT | ANANTAPUR | THAGGUPARTHI | ANDHRA PRADESH | 201259 |
| ANDHRA PRAGATHI' GRAMEENA BANK | APGB0001052 | B.PAPPUR | B. PAPPUR-515435 NARPALA MANDAL ANANTAPUR DISTRICT | ANANTAPUR | B.PAPPUR | ANDHRA PRADESH | 201221 |
| ANDHRA PRAGATHI' GRAMEENA BANK | APGB0001053 | DADITHOTA | DADITHOTA-515631 TADIMARRI MANDAL ANANTAPUR DISTRICT | ANANTAPUR | DADITHOTA | ANDHRA PRADESH | 237267 |
| ANDHRA PRAGATHI' GRAMEENA BANK | APGB0001054 | DURADAKUNTA | DURADAKUNTA-515787 KALYANADURG MANDAL ANANTAPUR DISTRICT | ANANTAPUR | DURADAKUNTA | ANDHRA PRADESH | 289866 |
| ANDHRA PRAGATHI' GRAMEENA BANK | APGB0001055 | BUDILI | BUDILI-515241 GORANTLA MANDAL ANANTAPUR DISTRICT | ANANTAPUR | BUDILI | ANDHRA PRADESH | 246119 |
| ANDHRA PRAGATHI' GRAMEENA BANK | APGB0001056 | AMADAGURU | AMADAGURU-515566 AMADAGURU MANDAL ANANTAPUR DISTRICT | ANANTAPUR | AMADAGURU | ANDHRA PRADESH | 243642 |
| ANDHRA PRAGATHI' GRAMEENA BANK | APGB0001057 | TARIMALA | TARIMELA-515611 SINGANAMALA MANDAL ANANTAPUR DISTRICT | ANANTAPUR | TARIMALA | ANDHRA PRADESH | 285817 |
| ANDHRA PRAGATHI' GRAMEENA BANK | APGB0001058 | GANDLAPARTHI | GANDLAPARTHY-515641 RAPTHADU MANDAL ANANTAPUR DISTRICT | ANANTAPUR | GANDLAPARTHI | ANDHRA PRADESH | 260252 |
| ANDHRA PRAGATHI' GRAMEENA BANK | APGB0001059 | KUDAIR | KUDAIR-515711 KUDAIR MANDAL ANANTAPUR DISTRICT | ANANTAPUR | KUDAIR | ANDHRA PRADESH | 258557 |
| ANDHRA PRAGATHI' GRAMEENA BANK | APGB0001060 | RAKETLA | RAKETLA-515812 URAVAKONDA MANDAL ANANTAPUR DISTRICT | ANANTAPUR | RAKETLA | ANDHRA PRADESH | 200033 |
| ANDHRA PRAGATHI' GRAMEENA BANK | APGB0001061 | UDDEHAL | UDDEHAL-515871 BOMMANAHAL MANDAL ANANTAPUR DISTRICT | ANANTAPUR | UDDEHAL | ANDHRA PRADESH | 239043 |
| ANDHRA PRAGATHI' GRAMEENA BANK | APGB0001062 | PALTHUR | PALTHUR-515870 VIDAPANAKAL MANDAL ANANTAPUR DISTRICT | ANANTAPUR | PALTHUR | ANDHRA PRADESH | 258011 |
| ANDHRA PRAGATHI' GRAMEENA BANK | APGB0001063 | KANAGANAPALLI | KANAGANIPALLI-515641 KANAGANIPALLI MANDAL  ANANTAPUR DISTRICT | ANANTAPUR | KANAGANAPALLI | ANDHRA PRADESH | 248307 |
| ANDHRA PRAGATHI' GRAMEENA BANK | APGB0001064 | B.KOTHAPALLI | B. KOTHAPALLI-515581 TALUPULA MANDAL ANANTAPUR DISTRICT | ANANTAPUR | B.KOTHAPALLI | ANDHRA PRADESH | 247003 |
| ANDHRA PRAGATHI' GRAMEENA BANK | APGB0001065 | URAVAKONDA | URAVAKONDA-515812 URAVAKONDA MANDAL ANANTAPUR DISTRICT | ANANTAPUR | URAVAKONDA | ANDHRA PRADESH | 257002 |
| ANDHRA PRAGATHI' GRAMEENA BANK | APGB0001066 | PEDDAMANTHUR | PEDDAMANTHUR-515124 RODDAM MANDAL ANANTAPUR DISTRICT | ANANTAPUR | PEDDAMANTHUR | ANDHRA PRADESH | 202106 |
| ANDHRA PRAGATHI' GRAMEENA BANK | APGB0001067 | EDDULAPALLI | EDDULAPALLI-515775 PAMIDI MANDAL ANANTAPUR DISTRICT | ANANTAPUR | EDDULAPALLI | ANDHRA PRADESH | 244654 |
| ANDHRA PRAGATHI' GRAMEENA BANK | APGB0001068 | GADEKAL | GADEKAL-515801 VIDAPANAKAL MANDAL ANANTAPUR DISTRICT | ANANTAPUR | GADEKAL | ANDHRA PRADESH | 258711 |
| ANDHRA PRAGATHI' GRAMEENA BANK | APGB0001069 | JELLIPALLI | JELLIPALLI-515711 KUDAIR MANDAL ANANTAPUR DISTRICT | ANANTAPUR | UDIRIPIKONDA | ANDHRA PRADESH | 200245 |
| ANDHRA PRAGATHI' GRAMEENA BANK | APGB0001070 | ANANTPUR -AMBEDKAR ROAD BRANCH | AMBEDKAR ROAD  BRANCH OPP: Z.P.OFFICE,DR.AMBEDKAR  ROAD,  ANANTAPUR. PIN –515001 | ANANTAPUR | ANANTAPUR | ANDHRA PRADESH | 249142 |
| ANDHRA PRAGATHI' GRAMEENA BANK | APGB0001071 | ANANTAPUR-PTC BRANCH | ANANTAPUR *  POLICE TRAINING COLLEGE BR. OPP.POLICE TRAINING COLLEGE,, ANANTAPUR,  ANANTAPUR DISTRICT  PIN  515001 | ANANTAPUR | ANANTAPUR | ANDHRA PRADESH | 270922 |
| ANDHRA PRAGATHI' GRAMEENA BANK | APGB0001072 | NARPALA | NARPALA, NARPALA (MANDAL), ANANTAPUR (DIST) – 515435 | ANANTAPUR | GUGUDU | ANDHRA PRADESH | 254636 |
| ANDHRA PRAGATHI' GRAMEENA BANK | APGB0001073 | PENUKONDA | PENUKONDA-515110 PENUKONDA MANDAL  ANANTAPUR DISTRICT | ANANTAPUR | PENUKONDA | ANDHRA PRADESH | 221169 |
| ANDHRA PRAGATHI' GRAMEENA BANK | APGB0001074 | MUDIGUBBA | MUDIGUBBA-515511 MUDIGUBBA MANDAL ANANTAPUR DISTRICT | ANANTAPUR | MUDIGUBBA | ANDHRA PRADESH | 256836 |
| ANDHRA PRAGATHI' GRAMEENA BANK | APGB0001075 | GOOTY | GOOTY-515455 OPP: RTC BUS STAND, GOOTY MANDAL, ANANTAPUR DISTRICT | ANANTAPUR | GOOTY | ANDHRA PRADESH | 251936 |
| ANDHRA PRAGATHI' GRAMEENA BANK | APGB0001076 | HINDUPUR | HINDUPUR-515201 PENUKONDA ROAD, HINDUPUR MANDAL ANANTAPUR DISTRICT | ANANTAPUR | HINDUPUR | ANDHRA PRADESH | 227047 |
| ANDHRA PRAGATHI GRAMEENA BANK | APGB0001077 | TADPATRI | TADIPATRI-515411 TADIPATRI MANDAL ANANTAPUR DISTRICT | ANANTAPUR | TADPATRI | ANDHRA PRADESH | 227645 |
| ANDHRA PRAGATHI GRAMEENA BANK | APGB0001078 | KOTHACHERUVU | KOTHACHERUVU-515133 PUTTAPARTHI ROAD, KOTHACHERUVU MANDAL ANANTAPUR DISTRICT | ANANTAPUR | KOTHACHERUVU | ANDHRA PRADESH | 280188 |
| ANDHRA PRAGATHI GRAMEENA BANK | APGB0001079 | AGALI | AGALI-515311 MAIN ROAD, NEAR WATER TANK,  AGALI MANDAL ANANTAPUR DISTRICT | ANANTAPUR | AGALI | ANDHRA PRADESH | 284968 |
| ANDHRA PRAGATHI GRAMEENA BANK | APGB0001080 | KANEKAL | KANEKAL-515871 MAIN ROAD,  KANEKAL MANDAL ANANTAPUR DISTRICT | ANANTAPUR | KANEKAL | ANDHRA PRADESH | 257646 |
| ANDHRA PRAGATHI' GRAMEENA BANK | APGB0001081 | MARUTHI-NAGAR BRANCH,ANANTAPUR | ANANTAPUR  MARUTHINAGAR BRANCH, DWARAKAMAYI TOWERS,  RAMA NAGAR MAIN ROAD,  ANANTAPUR, ANANTAPUR DISTRICT. PIN  515001 | ANANTAPUR | ANANTAPUR | ANDHRA PRADESH | 243116 |
| ANDHRA PRAGATHI GRAMEENA BANK | APGB0001082 | NIRMALA CONVENT, REVENUE COLONY, ANANTAPUR | NIRMALA CONVENT-ANANTAPUR-515 001 REVENUE COLONY ANANTAPUR DISTRICT | ANANTAPUR | ANANTAPUR | ANDHRA PRADESH | 244030 |
| ANDHRA PRAGATHI GRAMEENA BANK | APGB0001083 | SAI JR. COLLEGE, TARAKNADH NGR, ANANTAPUR | SAI JUNIOR COLLEGE-ANANTAPUR-515 001 TARAKNATH NAGAR ANANTAPUR DISTRICT | ANANTAPUR | ANANTAPUR | ANDHRA PRADESH | 272154 |
| ANDHRA PRAGATHI GRAMEENA BANK | APGB0001084 | MEDICAL COLLEGE, GOVT. GEN. HOSP., ANANTAPUR | MEDICAL COLLEGE-ANATAPUR-515 001 GOVERNMENT GENERAL HOSPITAL ANANTAPUR. | ANANTAPUR | ANANTAPUR | ANDHRA PRADESH | 240252 |
| ANDHRA PRAGATHI GRAMEENA BANK | APGB0001085 | MAMILLAPALLI | MAMILLAPALLI, MUKTHAPURAM (POST), KANAGANIPALLI (MANDAL), ANANTAPUR (DIST) – 515641 | ANANTAPUR | ANANTAPUR | ANDHRA PRADESH | 201199 |
| ANDHRA PRAGATHI GRAMEENA BANK | APGB0001086 | REKKAMANU | REKKAMANU, GANDLAPENTA (MANDAL), ANANTAPUR (DIST) – 515521 | ANANTAPUR | GANDLAPENTA | ANDHRA PRADESH | 264666 |
| ANDHRA PRAGATHI GRAMEENA BANK | APGB0001087 | PEDDAVADUGUR | D.NO.4/11-B, PEDDAVADUGUR  VIL & MANDAL, ANANTAPUR DISTRICT, PIN-515 405 | ANANTAPUR | PEDAVADIGURI | ANDHRA PRADESH | 243960 |
| ANDHRA PRAGATHI GRAMEENA BANK | APGB0001088 | BUKKARAYA SAMUDRAM | D.NO.1/261 & 262 BUKKARAYASAMUDRAM, ANANTAPUR DISTRICT PIN-515 701 | ANANTAPUR | BUKKARAYA SAMUDRAM | ANDHRA PRADESH | 277844 |
| ANDHRA PRAGATHI GRAMEENA BANK | APGB0001089 | ANANTAPUR-VENUGOPAL NAGAR | D.NO.16-1-290/A, 17TH WARD, VENUGOPALNAGAR-ANANTAPUR ANANTAPUR DISTRICT PIN-515 001 | ANANTAPUR | ANANTAPUR | ANDHRA PRADESH | 274368 |
| ANDHRA PRAGATHI GRAMEENA BANK | APGB0001090 | M. G. ROAD, KADIRI | D.NO.6-39, M.G.ROAD, KADIRI POST & MANDAL ANANTAPUR DISTRICT PIN-515 519 | ANANTAPUR | KADIRI | ANDHRA PRADESH | 225032 |
| ANDHRA PRAGATHI GRAMEENA BANK | APGB0001091 | NAGASAMUDRAM | NAGASAMUDRAM VIL & PO GUNTAKAL MANDAL ANANTAPUR DISTRICT PIN-515 401 | ANANTAPUR | GUNTAKAL | ANDHRA PRADESH | 200339 |
| ANDHRA PRAGATHI GRAMEENA BANK | APGB0001092 | KODURU | KODUR VILLAGE & PO CHILAMATHUR MANDAL ANANTAPUR DISTRICT PIN- 515 601 | ANANTAPUR | HINDUPUR | ANDHRA PRADESH | 9491308348 |
| ANDHRA PRAGATHI GRAMEENA BANK | APGB0001093 | MOHAMMADABAD | MOHAMMADABAD-515561  MOHAMMADABAD VIL &POSTAMADAGURU (M), ANANTAPUR (D) | ANANTAPUR | HINDUPUR | ANDHRA PRADESH | 9491308347 |
| ANDHRA PRAGATHI GRAMEENA BANK | APGB0001094 | ENUMULADODDI | D.NO.3/30,  ENUMULADODDI VILLAGE, KUNDURPI MANDAL ANANTAPUR PIN-515766 | ANANTAPUR | KALYANDURG | ANDHRA PRADESH | 7382600290 |
| ANDHRA PRAGATHI GRAMEENA BANK | APGB0001095 | CHIGICHERLA | D.NO.1-A-170,  CHIGICHERLA VILLAGE, DHARMAVARAM MANDAL ANANTAPUR PIN-515672 | ANANTAPUR | DHARMAVARAM | ANDHRA PRADESH | 7382600291 |
| ANDHRA PRAGATHI GRAMEENA BANK | APGB0001096 | GANGAVARAM | GANGAVARAM VILLAGE, BELAGUPPA MANDAL ANANTAPUR PIN-515 761 | ANANTAPUR | BELUGUPPA | ANDHRA PRADESH | 7382600292 |
| ANDHRA PRAGATHI GRAMEENA BANK | APGB0001097 | GODISELAPALLI | D. NO. 4/117, GODISELAPALLI VILLAGE & POST, D. HIREHAL  MANDAL, ANANTAPUR DISTRICT, PIN-515 871 | ANANTAPUR | RAYADURG | ANDHRA PRADESH | 7382633818 |
| ANDHRA PRAGATHI GRAMEENA BANK | APGB0001098 | BASAVANAHALLI | D. NO. 1/194, BASAVANAHALLI VILLAGE, AMARAPURAM MANDAL, ANANTAPUR DISTRICT,  PIN-515305 | ANANTAPUR | ROLLA | ANDHRA PRADESH | 7382633706 |
| ANDHRA PRAGATHI GRAMEENA BANK | APGB0001099 | RATNAGIRI | D. NO. 9/302 A, RATNAGIRI VILLAGE & POST, ROLLA MANDAL, ANANTAPUR.  DISTRICT, PIN-515321 | ANANTAPUR | ROLLA | ANDHRA PRADESH | 7382633813 |
| ANDHRA PRAGATHI GRAMEENA BANK | APGB0001100 | RAMAGIRI | RAMAGIRI VILLAGE & POST, RAMAGIRI MANDAL, ANANTAPUR DISTRICT, PIN-515672 | ANANTAPUR | RAMGIRI | ANDHRA PRADESH | 7382633821 |
| ANDHRA PRAGATHI GRAMEENA BANK | APGB0001101 | TAPOVANAM-A | TAPOVANAM, ANANTAPUR MANDAL, ANANTAPUR DIST | ANANTAPUR | ANANTAPUR | ANDHRA PRADESH | 7382612441 |
| ANDHRA PRAGATHI GRAMEENA BANK | APGB0001102 | VENGALAMMA CHERUVU | D.NO 1/54, VENGALAMMA CHERUVU VILLAGE, BUKKAPATNAM POST, PUTTAPARTHY MANDAL, ANANTAPUR DISTRICT-515144 | ANANTAPUR | PUTTAPARTHI | ANDHRA PRADESH | 7382612442 |
| ANDHRA PRAGATHI GRAMEENA BANK | APGB0001103 | DHARMAVARAM KOTHAPET | D.NO.30/797, DHARMAVARAM MANDAL, ANANTAPUR, PIN515 671 | ANANTAPUR | DHARMAVARAM | ANDHRA PRADESH | 7382633700 |
| ANDHRA PRAGATHI GRAMEENA BANK | APGB0001104 | BELUGUPPA | D.NO.3/5, BELUGUPPA VIL & PO,BELUGUPPA MANDAL, ANANTAPUR, PIN515 741 | ANANTAPUR | BELUGUPPA | ANDHRA PRADESH | 7382609272 |
| ANDHRA PRAGATHI GRAMEENA BANK | APGB0001105 | VANAVOLU | GORANTLA MANDAL | ANANTAPURAM | VANAVOLU | ANDHRA PRADESH | 7382633822 |
| ANDHRA PRAGATHI GRAMEENA BANK | APGB0001106 | HANUMESH NAGAR | HANUMESH NAGAR GUNTAKAL | ANANTAPURAM | GUNTAKAL | ANDHRA PRADESH | 9490158418 |
| ANDHRA PRAGATHI GRAMEENA BANK | APGB0001107 | KALYANADURG ROAD | DNO 6/64/2 GANESH NAGAR KALYANADURG ROAD ANANTAPURAM | ANANTAPURAM | ANANTAPUR | ANDHRA PRADESH | 225367 |
| ANDHRA PRAGATHI GRAMEENA BANK | APGB0001108 | VIDYUTH NAGAR ANANTAPURAM | D.NO 11/1/464/2,VIDYUTH NAGAR CIRCLE, ANANTAPURAM | ANANTAPURAM | ANANTAPURAM | ANDHRA PRADESH | 225422 |
| ANDHRA PRAGATHI GRAMEENA BANK | APGB0001109 | KALYANADURG VALMIKI CIRICLE | D.NO 8/1184, HINDUPUR ROAD, VALMIKIN NAGAR, KALYANADURG-515761 | ANANTAPURAM | KALYANADURG | ANDHRA PRADESH | 220039 |
| ANDHRA PRAGATHI GRAMEENA BANK | APGB0001110 | TADIPATRI SANJEEV NAGAR | DNO 13/915, FIRST ROAD, SANJEEV NAGAR, OPP KRISHNAPURAM,TADIPATRI | ANANTAPURAM | TADIPATRI | ANDHRA PRADESH | 227645 |
| ANDHRA PRAGATHI GRAMEENA BANK | APGB0001111 | NANEPPA NAGAR | D.NO 5/4/13A, NANEPPA NAGAR, LEPAKSHI ROAD, HINDUPUR. | ANANTAPURAM | HINDUPUR | ANDHRA PRADESH | 9494038574 |
| ANDHRA PRAGATHI' GRAMEENA BANK | APGB0001112 | HINDUPUR RPGT ROAD | 17/1/4, HINDUPUR RGPT ROAD, HINDUPUR, ANANTAPURAM DISTRICT,ANDHRA PRADESH. | ANANTAPURAM | HINDUPUR | ANDHRA PRADESH | 9493327247 |
| ANDHRA PRAGATHI' GRAMEENA BANK | APGB0001113 | NARSIMPALLI | ANDHRA PRAGATHI GRAMEENA BANK,NARASIMPALLI BRANCH,OPP POST OFFICE,NARASIMPALLI. TADIMARRI(MANDAL),ANANTAPUR(DIST),ANDHRA PRADESH | ANANTAPUR | NARASIMPALLI | ANDHRA PRADESH | 9441368438 |
| ANDHRA PRAGATHI' GRAMEENA BANK | APGB0001114 | RUDRAMPETA | DNO 1/99-1,NEAR BYEPASS ROAD,RUDRAMPETA,ANANTAPUR(TOWN),ANDHRA PRADESH | ANANTAPURAM | RUDRAMPETA | ANDHRA PRADESH | 9490158195 |
| ANDHRA PRAGATHI' GRAMEENA BANK | APGB0001115 | KONDAKAMARLA | DNO 5/211, MAIN ROAD, KONDAKAMARLA VILLAGE,KONDAKAMARLA POST,OBULADEVARA CHERUVU MANDAL,ANANTAPUR DIST,ANDHRA PRADESH. PIN-515531 | ANANTAPURAM | KONDAKAMARLA | ANDHRA PRADESH | 9440570217 |
| ANDHRA PRAGATHI' GRAMEENA BANK | APGB0001116 | GUTTURU | DNO 2/62,KOTHACHERUVU ROAD, GUTTURU(VILLAGE),PENUKONDA(MANDAL),ANANTAPURAM (DIST),ANDHRA PRADESH. PIN-515164 | ANANTAPURAM | GUTTURU | ANDHRA PRADESH | 8985519989 |
| ANDHRA PRAGATHI' GRAMEENA BANK | APGB0001118 | RODDAM | ANDHRA PRAGATHI GRAMEENA BANK,DOOR NO 13/99,MAIN ROAD,RODDAM(POST & MANDAL),ANANTAPURAM(DIST).PIN-515123 | ANANTAPURAM | RODDAM | ANDHRA PRADESH | 7901275041 |
| ANDHRA PRAGATHI' GRAMEENA BANK | APGB0001119 | REDDIPALLI | ANDHRA PRAGATHI GRAMEENA BANK,DOOR NO 1/174-A,NALLAMADA MAIN ROAD,REDDIPALLI(VILLAE & POST),NALLAMADA MANDAL,ANANTAPURAM. PIN-515501 | ANANTAPURAM | REDDIPALLI | ANDHRA PRADESH | 7901274208 |
| ANDHRA PRAGATHI' GRAMEENA BANK | APGB0001120 | BRAHMASAMUDRAM | D.NO 2/114, BRAHMASAMUDRAM VILLAGE,BRAHMASAMUDRAM MANDAL,ANANTAPURAM (DIST),ANDHRA PRADESH | ANANTAPURAM | BRAHMASAMUDRAM | ANDHRA PRADESH | 7382263021 |
| ANDHRA PRAGATHI' GRAMEENA BANK | APGB0001121 | BOMMANAHL | D NO 3/159, BOMMAHAHAL (VILLAGE AND MANDAL),ANANTAPURAM(DIST),ANDHRA PRADESH | ANANTAPURAM | BOMMANAHAL | ANDHRA PRADESH | 7901099309 |
| ANDHRA PRAGATHI' GRAMEENA BANK | APGB0001122 | SANAPA | DNO 1/140,SANAPA(VILLAGE),ATHMAKUR(MANDAL),ANANTAPURAM(DIST),ANDHRA PRADESH.PIN-515751 | ANANTAPURAM | SANAPA | ANDHRA PRADESH | 7901099310 |
| ANDHRA PRAGATHI' GRAMEENA BANK | APGB0001123 | CHOLASAMUDRAM | D.NO 1-4,CHOLASAMUDRAM(V),NEAR SIVALAYAM,KUDAIR MANDAL,ANANTPUR DIST.-515711 | ANANTPUR | KUDAIR | ANDHRA PRADESH | 9490035128 |
| ANDHRA PRAGATHI' GRAMEENA BANK | APGB0001124 | KAMBADUR | D NO 5 25 A PUTTANAGARI VEEDHI KAMBADUR VILLEGE KAMBADUR MANDAL | ANANTAPUR | ANANTAPUR | ANDHRA PRADESH | 9440237953 |
| ANDHRA PRAGATHI' GRAMEENA BANK | APGB0002000 | KADAPA RO | ANDHRA PRAGATHI GRAMEENA BANK,REGIONAL OFFICE,D.NO 4/622/R/3,ARAVINDA NAGAR,OPP RTC BUS STAND,KADAPA-516003 | YSR KADAPA | KADAPA | ANDHRA PRADESH | 9490158018 |
| ANDHRA PRAGATHI' GRAMEENA BANK | APGB0002002 | VEERAPANAYANIPALLE | VEERAPUNAYUNIPALLE-516321 VEERAPUNAYUNIPALLE MANDAL KADAPA DISTRICT | CUDDAPAH | VEERAPANAYANIPALLE | ANDHRA PRADESH | 270034 |
| ANDHRA PRAGATHI' GRAMEENA BANK | APGB0002005 | VALLUR | VALLUR-516293 VALLUR MANDAL KADAPA DISTRICT | CUDDAPAH | VALLUR | ANDHRA PRADESH | 236482 |
| ANDHRA PRAGATHI' GRAMEENA BANK | APGB0002006 | VEERABALLE | VEERABALLI-516268 VEERABALLI MANDAL KADAPA DISTRICT | CUDDAPAH | VEERABALLE | ANDHRA PRADESH | 243426 |
| ANDHRA PRAGATHI' GRAMEENA BANK | APGB0002007 | PORUMAMILLA | PORUMAMILLA-516193 PORUMAMILLA MANDAL KADAPA DISTRICT | CUDDAPAH | PORUMAMILLA | ANDHRA PRADESH | 285235 |
| ANDHRA PRAGATHI' GRAMEENA BANK | APGB0002008 | UPPARAPALLE | UPPARAPALLE-516247 SIDDAVATAM MANDAL KADAPA DISTRICT | CUDDAPAH | UPPARAPALLE | ANDHRA PRADESH | 270066 |
| ANDHRA PRAGATHI' GRAMEENA BANK | APGB0002012 | VEMULA | VEMULA-516349 VEMULA MANDAL KADAPA DISTRICT | CUDDAPAH | VEMULA | ANDHRA PRADESH | 282481 |
| ANDHRA PRAGATHI' GRAMEENA BANK | APGB0002013 | KADAPA MAIN | KADAPA MAIN BRANCH NEAR KRISHNA THEATRE, MADRAS ROAD, KADAPA,  KADAPA DISTRICT. PIN  516001 | CUDDAPAH | CUDDAPAH | ANDHRA PRADESH | 242910 |
| ANDHRA PRAGATHI' GRAMEENA BANK | APGB0002014 | KORRAPADU | KORRAPADU-516359 RAJUPALEM  MANDAL KADAPA DISTRICT | CUDDAPAH | KORRAPADU | ANDHRA PRADESH | 230157 |
| ANDHRA PRAGATHI' GRAMEENA BANK | APGB0002015 | PEDDA PASUPULA | PEDDAPASUPULA-516411 PEDDAMUDIAM MANDAL KADAPA DISTRICT | CUDDAPAH | PEDDA PASUPULA | ANDHRA PRADESH | 272607 |
| ANDHRA PRAGATHI' GRAMEENA BANK | APGB0002018 | OBULAVARIPALLE | OBULAVARIPALLE-516108 OBULAVARIPALLE MANDAL KADAPA DISTRICT | CUDDAPAH | OBULAVARIPALLE | ANDHRA PRADESH | 256088 |
| ANDHRA PRAGATHI' GRAMEENA BANK | APGB0002019 | PRODDATUR | PRODDUTUR-516360 GANDHI ROAD, PRODDUTUR MANDAL KADAPA DISTRICT | CUDDAPAH | PRODDATUR | ANDHRA PRADESH | 243636 |
| ANDHRA PRAGATHI' GRAMEENA BANK | APGB0002020 | RAYAVARAM | RAYAVARAM-516129 T.SUNDUPALLI MANDAL KADAPA DISTRICT | CUDDAPAH | RAYAVARAM | ANDHRA PRADESH | 243672 |
| ANDHRA PRAGATHI' GRAMEENA BANK | APGB0002022 | VEMPALLE | VAIMPALLE-516329 VAIMPALLE MANDAL KADAPA DISTRICT | CUDDAPAH | VEMPALLE | ANDHRA PRADESH | 281242 |
| ANDHRA PRAGATHI' GRAMEENA BANK | APGB0002023 | KONDAPURAM | KONDAPURAM (K) -516444 KONDAPURAM MANDAL KADAPA DISTRICT | CUDDAPAH | KONDAPURAM | ANDHRA PRADESH | 274213 |
| ANDHRA PRAGATHI' GRAMEENA BANK | APGB0002024 | ATLUR | ATLUR – 516501 ATLUR MANDAL KADAPA DISTRICT | CUDDAPAH | ATLUR | ANDHRA PRADESH | 278750 |
| ANDHRA PRAGATHI' GRAMEENA BANK | APGB0002032 | NANDALUR | NANDALUR-516150 NANDALUR MANDAL KADAPA DISTRICT | CUDDAPAH | NANDALUR | ANDHRA PRADESH | 243048 |
| ANDHRA PRAGATHI' GRAMEENA BANK | APGB0002033 | BRAHMAM GARIMATTAM | BRAHMAMGARI MATTAM-516503 BRAHMAMGARI MATTAM MANDAL, KADAPA DISTRICT | CUDDAPAH | BRAHMAM GARIMATTAM | ANDHRA PRADESH | 286026 |
| ANDHRA PRAGATHI' GRAMEENA BANK | APGB0002035 | KANAGUDUR | KANAGUDUR-516175 DUVVUR MANDAL KADAPA DISTRICT | CUDDAPAH | KANAGUDUR | ANDHRA PRADESH | 234875 |
| ANDHRA PRAGATHI' GRAMEENA BANK | APGB0002037 | CHINTHAKOMMADINNE | CHINTAKOMMADINNE-516003 CHINTAKOMMADINNE MANDAL KADAPA DISTRICT | CUDDAPAH | CHINTHAKOMMADINNE | ANDHRA PRADESH | 231377 |
| ANDHRA PRAGATHI' GRAMEENA BANK | APGB0002038 | CHINNAGURUVALURU | CHINNAGURUVALURU-516172 CHAPADU MANDAL KADAPA DISTRICT | CUDDAPAH | CHINNAGURUVALUR | ANDHRA PRADESH | 237576 |
| ANDHRA PRAGATHI' GRAMEENA BANK | APGB0002039 | RAMANAPALLE | RAMANAPALLE-516162 CHENNUR MANDAL KADAPA DISTRICT | CUDDAPAH | RAMANAPALLE | ANDHRA PRADESH | 235920 |
| ANDHRA PRAGATHI' GRAMEENA BANK | APGB0002040 | PEDDAMUDIYAM | PEDDAMUDIAM-516412 PEDDAMUDIAM MANDAL KADAPA DISTRICT | CUDDAPAH | PEDDAMUDIYAM | ANDHRA PRADESH | 272842 |
| ANDHRA PRAGATHI' GRAMEENA BANK | APGB0002041 | MYLAVARAM | MYLAVARAM-516439 MYLAVARAM MANDAL KADAPA DISTRICT | CUDDAPAH | MYLAVARAM | ANDHRA PRADESH | 273446 |
| ANDHRA PRAGATHI' GRAMEENA BANK | APGB0002042 | LINGALA | LINGALA-516396 LINGALA MANDAL KADAPA DISTRICT | CUDDAPAH | LINGALA | ANDHRA PRADESH | 238509 |
| ANDHRA PRAGATHI' GRAMEENA BANK | APGB0002043 | NALLAPUREDDYPALLE | NALLAPUREDDYPALLE-516390 PULIVENDULA MANDAL KADAPA DISTRICT | CUDDAPAH | NALLAPUREDDYPALLE | ANDHRA PRADESH | 239223 |
| ANDHRA PRAGATHI' GRAMEENA BANK | APGB0002053 | SIDDAVATTAM | SIDDAVATAM-516237 SIDDAVATAM MANDAL KADAPA DISTRICT | CUDDAPAH | SIDDAVATTAM | ANDHRA PRADESH | 272009 |
| ANDHRA PRAGATHI' GRAMEENA BANK | APGB0002054 | KALASAPADU | KALASAPADU-516217 KALASAPADU  MANDAL KADAPA DISTRICT | CUDDAPAH | KALASAPADU | ANDHRA PRADESH | 286430 |
| ANDHRA PRAGATHI' GRAMEENA BANK | APGB0002055 | GALIVEEDU | GALIVEEDU-516267 GALIVEEDU MANDAL KADAPA DISTRICT | CUDDAPAH | GALIVEEDU | ANDHRA PRADESH | 233206 |
| ANDHRA PRAGATHI' GRAMEENA BANK | APGB0002057 | KAMALAPURAM | KAMALAPURAM-516289 KAMALAPURAM MANDAL KADAPA DISTRICT | CUDDAPAH | KAMALAPURAM | ANDHRA PRADESH | 274237 |
| ANDHRA PRAGATHI' GRAMEENA BANK | APGB0002067 | CHILAMAKUR | CHILAMAKUR-516310 YERRAGUNTLA MANDAL KADAPA DISTRICT | CUDDAPAH | CHILAMKUR | ANDHRA PRADESH | 276124 |
| ANDHRA PRAGATHI' GRAMEENA BANK | APGB0002072 | CHAKRAYPET | CHAKRAYAPET-516260 CHAKRAYAPET MANDAL KADAPA DISTRICT | CUDDAPAH | CHAKRAYPET | ANDHRA PRADESH | 234616 |
| ANDHRA PRAGATHI' GRAMEENA BANK | APGB0002076 | RAJAMPET | RAJAMPET-516115 RAJAMPET MANDAL KADAPA DISTRICT | CUDDAPAH | RAJAMPET | ANDHRA PRADESH | 240330 |
| ANDHRA PRAGATHI' GRAMEENA BANK | APGB0002078 | MYDUKUR | MYDUKUR-516172, 10TH WARD, BADVEL ROAD,  MYDUKUR MANDAL KADAPA DISTRICT | CUDDAPAH | MYDUKUR | ANDHRA PRADESH | 231260 |
| ANDHRA PRAGATHI' GRAMEENA BANK | APGB0002079 | SAMBEPALLI | SAMBEPALLE-516215 SAMBEPALLE MANDAL KADAPA DISTRICT | CUDDAPAH | SAMBEPALLI | ANDHRA PRADESH | 242434 |
| ANDHRA PRAGATHI' GRAMEENA BANK | APGB0002082 | PENDLIMARRY | PENDLIMARRY-516216 PENDLIMARRY MANDAL KADAPA DISTRICT | CUDDAPAH | PENDLIMARRY | ANDHRA PRADESH | 202395 |
| ANDHRA PRAGATHI' GRAMEENA BANK | APGB0002083 | BADVEL | BADVEL – 516227 D.NO 8/2A, NEAR RTC BUS STAND,  BADVEL MANDAL KADAPA DISTRICT | CUDDAPAH | BADVEL | ANDHRA PRADESH | 284215 |
| ANDHRA PRAGATHI' GRAMEENA BANK | APGB0002085 | ITUKALAPADU | ITUKALAPADU-516193 B.KODUR MANDAL KADAPA DISTRICT | CUDDAPAH | ITUKALAPADU | ANDHRA PRADESH | 210599 |
| ANDHRA PRAGATHI' GRAMEENA BANK | APGB0002087 | NAGARIPADU | NAGARIPADU-516110 KODUR (RAILWAY) MANDAL,  KADAPA DISTRICT | CUDDAPAH | NAGARIPADU | ANDHRA PRADESH | 246485 |
| ANDHRA PRAGATHI' GRAMEENA BANK | APGB0002092 | CHINNAMANDEM | CHINNAMANDEM-516214 CHINNAMANDEM MANDAL KADAPA DISTRICT | CUDDAPAH | CHINNAMANDAM | ANDHRA PRADESH | 244023 |
| ANDHRA PRAGATHI' GRAMEENA BANK | APGB0002094 | PONDALUR | PONDALUR – 516128 PENAGALURU MANDAL KADAPA DISTRICT | CUDDAPAH | PONDALUR | ANDHRA PRADESH | 257254 |
| ANDHRA PRAGATHI' GRAMEENA BANK | APGB0002095 | VADDIRALA | VADDIRALA-516432 MYLAVARAM MANDAL KADAPA DISTRICT | CUDDAPAH | DHODIUM | ANDHRA PRADESH | 273037 |
| ANDHRA PRAGATHI' GRAMEENA BANK | APGB0002101 | THONDUR | THONDURU-516401 THONDURU MANDAL KADAPA DISTRICT | CUDDAPAH | THONDUR | ANDHRA PRADESH | 238308 |
| ANDHRA PRAGATHI' GRAMEENA BANK | APGB0002102 | NARASAPURAM | NARASAPURAM-516217 AVADHOOTA KASINAYANA MANDAL KADAPA DISTRICT | CUDDAPAH | NARASAPURAM | ANDHRA PRADESH | 286262 |
| ANDHRA PRAGATHI' GRAMEENA BANK | APGB0002107 | RAYACHOTI | RAYACHOTY-516268 RAYACHOTY MANDAL KADAPA DISTRICT | CUDDAPAH | RAYACHOTI | ANDHRA PRADESH | 251634 |
| ANDHRA PRAGATHI' GRAMEENA BANK | APGB0002108 | NOOLIVEEDU | NOOLIVEEDU-516272 GALIVEEDU MANDAL KADAPA DISTRICT | CUDDAPAH | NOOLIVEEDU | ANDHRA PRADESH | 234890 |
| ANDHRA PRAGATHI' GRAMEENA BANK | APGB0002109 | SETTIGUNTA | SETTIGUNTA-516102 RAILWAY KODUR MANDAL KADAPA DISTRICT | CUDDAPAH | SETTIGUNTA | ANDHRA PRADESH | 247877 |
| ANDHRA PRAGATHI' GRAMEENA BANK | APGB0002112 | B.KODURU | B.KODURU – 516228 B.KODURU MANDAL, KADAPA DISTRICT | CUDDAPAH | B.KODURU | ANDHRA PRADESH | 286606 |
| ANDHRA PRAGATHI' GRAMEENA BANK | APGB0002116 | KADAPA – MOCHAMPETA | KADAPAMOCHAMPET  BRANCH TULASI COMPLEX, NEAR BAHADUR KHAN MASJID, TRUNK ROAD KADAPA, KADAPA DISTRICT.PIN 516001 | CUDDAPAH | THUMMALURU | ANDHRA PRADESH | 245950 |
| ANDHRA PRAGATHI' GRAMEENA BANK | APGB0002117 | KODUR | KODUR (RAILWAY)-516101 KODURU MANDAL KADAPA DISTRICT | CUDDAPAH | KODUR | ANDHRA PRADESH | 242558 |
| ANDHRA PRAGATHI' GRAMEENA BANK | APGB0002118 | BOYANAPALLE | BOYANAPALLE – 516126 RAJAMPET  MANDAL, KADAPA DISTRICT | CUDDAPAH | AKEPADU | ANDHRA PRADESH | 200323 |
| ANDHRA PRAGATHI' GRAMEENA BANK | APGB0002120 | YERRAGUNTLA | YERRAGUNTLA-516309 YERRAGUNTLA MANDAL KADAPA DISTRICT | CUDDAPAH | YERRAGUNTLA | ANDHRA PRADESH | 275136 |
| ANDHRA PRAGATHI' GRAMEENA BANK | APGB0002121 | RAMAPURAM(K) | RAMAPURAM (K) -516504 RAMAPURAM MANDAL KADAPA DISTRICT | CUDDAPAH | CHITLOOR | ANDHRA PRADESH | 238080 |
| ANDHRA PRAGATHI' GRAMEENA BANK | APGB0002122 | VATHALUR | VATHALUR-516107 PULLAMPET MANDAL KADAPA DISTRICT | CUDDAPAH | VATHALUR | ANDHRA PRADESH | 246802 |
| ANDHRA PRAGATHI' GRAMEENA BANK | APGB0002123 | ALAVALAPADU | ALAVALAPADU – 516350 VEMULA MANDAL, KADAPA DISTRICT | CUDDAPAH | ALAVALAPADU | ANDHRA PRADESH | 283116 |
| ANDHRA PRAGATHI' GRAMEENA BANK | APGB0002124 | KOTHA NELLORE | KOTHA NELLORE-516163  KHAJIPET  MANDAL KADAPA DISTRICT | CUDDAPAH | KOTHA NELLORE | ANDHRA PRADESH | 235055 |
| ANDHRA PRAGATHI' GRAMEENA BANK | APGB0002128 | PEDDA CHAPPALI | PEDDACHEPPALI-516289 KAMALAPURAM MANDAL KADAPA DISTRICT | CUDDAPAH | PEDDA CHAPPALI | ANDHRA PRADESH | 277123 |
| ANDHRA PRAGATHI' GRAMEENA BANK | APGB0002133 | ANKALAMMA GUDUR | ANKALAMMAGUDUR – 516484 SIMHADRIPURAM MANDAL, KADAPA DISTRICT | CUDDAPAH | ANKALAMMA GUDUR | ANDHRA PRADESH | 239411 |
| ANDHRA PRAGATHI' GRAMEENA BANK | APGB0002135 | ANANTHARAJUPETA | ANANTHARAJUPET – 516105 RAILWAY KODUR MANDAL KADAPA DISTRICT | CUDDAPAH | ANANTHARAJUPETA | ANDHRA PRADESH | 200276 |
| ANDHRA PRAGATHI' GRAMEENA BANK | APGB0002137 | RAJUPALEM | RAJUPALEM-516363 RAJUPALEM MANDAL KADAPA DISTRICT | CUDDAPAH | RAJUPALEM | ANDHRA PRADESH | 230147 |
| ANDHRA PRAGATHI' GRAMEENA BANK | APGB0002138 | JAMMALAMADUGU | JAMMALAMADAGU-516434 JAMMALAMADUGU MANDAL KADAPA DISTRICT | CUDDAPAH | JAMMALAMADAGU | ANDHRA PRADESH | 270492 |
| ANDHRA PRAGATHI' GRAMEENA BANK | APGB0002139 | BALA THIMMAYYAGARI PALLE | BALATHIMMAIAHGARIPALLE-516259 CHAKRAYAPET MANDAL KADAPA DISTRICT | CUDDAPAH | BALA THIMMAYYAGARI PALLE | ANDHRA PRADESH | 201074 |
| ANDHRA PRAGATHI' GRAMEENA BANK | APGB0002140 | KADAPA – KAGITALAPENTA | KADAPAKAGITALAPENTA BRANCH * NEAR GOVT. ITI,  KAGITALAPENTA, KADAPA DISTRICT.  PIN  516003 | CUDDAPAH | KAGITHALAPENTA | ANDHRA PRADESH | 259082 |
| ANDHRA PRAGATHI' GRAMEENA BANK | APGB0002143 | KADAPA-JAYANAGAR COLONY BRANCH | KADAPA JAYANAGAR COLONY  BRANCH NEAR APSARA THEATRE, JAYANAGAR COLONY,  KADAPA DISTRICT. PIN  516002 | CUDDAPAH | CUDDAPAH | ANDHRA PRADESH | 244692 |
| ANDHRA PRAGATHI' GRAMEENA BANK | APGB0002144 | SIMHADRIPURAM | SIMHADRIPURAM-516454 SIMHADRIPURAM MANDAL KADAPA DISTRICT | CUDDAPAH | SIMHADRIPURAM | ANDHRA PRADESH | 235114 |
| ANDHRA PRAGATHI' GRAMEENA BANK | APGB0002145 | PULIVENDLA | PULIVENDULA-516390 PULIVENDULA MANDAL  KADAPA DISTRICT | CUDDAPAH | PULIVENDLA | ANDHRA PRADESH | 287977 |
| ANDHRA PRAGATHI' GRAMEENA BANK | APGB0002150 | PULLAMPET | PULLAMPET-516107 PULLAMPET MANDAL KADAPA DISTRICT | CUDDAPAH | PULLAMPET | ANDHRA PRADESH | 257720 |
| ANDHRA PRAGATHI' GRAMEENA BANK | APGB0002151 | CHENNUR | CHENNUR-516162, D.NO. 12/280, RAMALAYAM STREET,  CHENNUR MANDAL KADAPA DISTRICT | CUDDAPAH | CHENNUR | ANDHRA PRADESH | 235720 |
| ANDHRA PRAGATHI' GRAMEENA BANK | APGB0002154 | TSUNDUPALLI | T.SUNDUPALLI-516130 T.SUNDUPALLI MANDAL KADAPA DISTRICT | CUDDAPAH | TSUNDUPALLI | ANDHRA PRADESH | 248698 |
| ANDHRA PRAGATHI' GRAMEENA BANK | APGB0002155 | CHITVEL | CHITVEL-516 104 D.NO.1/200, MAIN ROAD, CHITVEL MANDAL, KADAPA DISTRICT | CUDDAPAH | CHITVEL | ANDHRA PRADESH | 240983 |
| ANDHRA PRAGATHI' GRAMEENA BANK | APGB0002156 | KADAPA POLICE LINE BRANCH | POLICE LINE-516 001 D.NO.20/1066, UPSTAIRS,  CO-OPERATIVE COLONY, KADAPA DISTRICT | CUDDAPAH | CUDDAPAH | ANDHRA PRADESH | 223437 |
| ANDHRA PRAGATHI' GRAMEENA BANK | APGB0002157 | DUVVUR | DUVVURU-516 175 DUVVUR MANDAL KADAPA DISTRICT | CUDDAPAH | DUVVUR | ANDHRA PRADESH | 238555 |
| ANDHRA PRAGATHI' GRAMEENA BANK | APGB0002158 | KHAJIPETA | KHAJIPETA-516 203 KHAJIPETA MANDAL KADAPA DISTRICT | CUDDAPAH | SUNKESULA KHAJIPETA | ANDHRA PRADESH | 238187 |
| ANDHRA PRAGATHI' GRAMEENA BANK | APGB0002159 | MUDDANUR | MUDDANUR-516 380 D.NO.5/99 A, MUDDANUR VIL & MANDAL KADAPA DISTRICT | CUDDAPAH | MUDDANUR | ANDHRA PRADESH | 279359 |
| ANDHRA PRAGATHI' GRAMEENA BANK | APGB0002160 | LAKKIREDDIPALLE | LAKKIREDDYPALLI-516 257 NGO HOME, LAKKIREDDYPALLI VIL & MANDAL KADAPA DISTRICT | CUDDAPAH | LAKKIREDDIPALLE | ANDHRA PRADESH | 234041 |
| ANDHRA PRAGATHI' GRAMEENA BANK | APGB0002161 | DEVUNIKADAPA | KADAPA-DEVUNI KADAPA-516 001 D.NO.16/308, UPSTAIRS, D.C. ROAD, DEVUNI KADAPA, KADAPA DISTRICT | CUDDAPAH | CUDDAPAH | ANDHRA PRADESH | 221533 |
| ANDHRA PRAGATHI' GRAMEENA BANK | APGB0002162 | KADAPA NESCO | NESCO,KADAPA-516002, NEAR RTC BUS STAND, ARAVINDANAGAR, KADAPA. | CUDDAPAH | CUDDAPAH | ANDHRA PRADESH | 200065 |
| ANDHRA PRAGATHI' GRAMEENA BANK | APGB0002163 | RAJAMPET – R. S. ROAD | D.NO.6/52, R.S. ROAD, RAJAMPET,  KADAPA DISTRICT PIN-516 115 | CUDDAPAH | RAJAMPET | ANDHRA PRADESH | 251669 |
| ANDHRA PRAGATHI' GRAMEENA BANK | APGB0002164 | YERRAMUKKAPALLI | D.NO.1/2687, APHB COLONY, R.S. ROAD, YERRAMUKKAPALLI, KADAPA YSR DISTRICT PIN-516 004 | CUDDAPAH | CUDDAPAH | ANDHRA PRADESH | 256322 |
| ANDHRA PRAGATHI' GRAMEENA BANK | APGB0002166 | GOPAVARAM | PLOT NO.9, APHB COLONY, BHAGATH SINGH COLONY, GOPAVARAM VIL & PO, PRODDATUR MANDAL, YSR KADAPA DISTRICT PIN-516 360 | CUDDAPAH | GOPAVARAM | ANDHRA PRADESH | 200326 |
| ANDHRA PRAGATHI' GRAMEENA BANK | APGB0002167 | PRODDATUR – MODEMPALLI | MODEMPALLI – 516360, JINNAH ROAD, MODEMPALLI, PRODDUTUR POST, KADAPA DIST | CUDDAPAH | PRODDATUR | ANDHRA PRADESH | 7382600200 |
| ANDHRA PRAGATHI' GRAMEENA BANK | APGB0002168 | MANGAMPET | APMDC LTD.,MANGAMPET | CUDDAPAH | KODUR | ANDHRA PRADESH | 246214 |
| ANDHRA PRAGATHI' GRAMEENA BANK | APGB0002169 | POTLADURTHI | DNO.1-145, POTLADURTHI VIL, YERRAGUNTLA MANDAL KADAPA PIN-516 309 | CUDDAPAH | PRODDATUR | ANDHRA PRADESH | 7382600293 |
| ANDHRA PRAGATHI' GRAMEENA BANK | APGB0002171 | NAGAVARAM | NAGAVARAM VIL & PO VIA BP RACHAPALLI (SO) CHITVEL MANDAL KADAPA PIN-516 110 | CUDDAPAH | KODUR | ANDHRA PRADESH | 7382600299 |
| ANDHRA PRAGATHI' GRAMEENA BANK | APGB0002172 | NANDIMANDALAM | D. NO. 6/328-2, NANDIMANDALAM VILLAGE, PENDLIMARRI MANDAL, KADAPA DISTRICT,PIN-516218 | CUDDAPAH | NANDIMANDALAM | ANDHRA PRADESH | 7382633704 |
| ANDHRA PRAGATHI' GRAMEENA BANK | APGB0002173 | GUDIPADU | D. NO. 2/34, GUDIPADU VILLAGE & POST, DUVVURU MANDAL, Y. S. R.  DISTRICT,  PIN-516 175 | CUDDAPAH | DUVVUR | ANDHRA PRADESH | 7382633812 |
| ANDHRA PRAGATHI' GRAMEENA BANK | APGB0002174 | MORAGUDI | D. NO. 21/431, MORAGUDI VILLAGE & POST, JAMMALAMADUGU MANDAL, Y. S. R DISTRICT,  PIN-516 434 | CUDDAPAH | JAMMALAMADUGU | ANDHRA PRADESH | 7382633814 |
| ANDHRA PRAGATHI' GRAMEENA BANK | APGB0002175 | PENAGALURU | D.NO. 3/205A, PENAGALUR VILLAGE & POST KADAPA DIST | CUDDAPAH | PENGALUR | ANDHRA PRADESH | 7322612440 |
| ANDHRA PRAGATHI' GRAMEENA BANK | APGB0002176 | CHAPADU | D.NO.2/195, CHAPADU VIL PO, CHAPADU MANDAL, KADAPA DISTRICT, PIN-516 355 | CUDDAPAH | PRODDATUR | ANDHRA PRADESH | 7382609268 |
| ANDHRA PRAGATHI' GRAMEENA BANK | APGB0002177 | NAGARAJUPETA, KADAPA | NAGARAJUPETA, KADAPA MANDAL, YSR DISTRICT PIN-516 001 | CUDDAPAH | CUDDAPAH | ANDHRA PRADESH | 8331019660 |
| ANDHRA PRAGATHI' GRAMEENA BANK | APGB0002178 | KAMALAKURU | 270 A, MAIN ROAD, KAMALAKURU VILLAGE, ATLURU MANDAL, BADVEL POST. | CUDDAPAH | KAMALAKURU | ANDHRA PRADESH | 8331012073 |
| ANDHRA PRAGATHI' GRAMEENA BANK | APGB0002179 | G V SATRAM | MAIN ROAD,G V SATRAM VILL AND POST,MYDUKURU MANDAL,Y.S.R.KADAPA DIST,AP,516172 | KADAPA | MYDUKUR | ANDHRA PRADESH | 9440043649 |
| ANDHRA PRAGATHI' GRAMEENA BANK | APGB0002180 | URUTURU | D.NO.2 BY 175 C,MAIN ROAD,URUTURU VILLAGE,VEERAPUNAYUNIPALLI MANDAL,Y.S.R.KADAPA DIST,AP,516339 | KADAPA | Y S R KADAPA | ANDHRA PRADESH | 9966253448 |
| ANDHRA PRAGATHI' GRAMEENA BANK | APGB0002181 | EGUVA RAMAPURAM | 6-153 EGUVA RAMAPURAM KALASAPADU MANDAL | CUDDAPAH | EGUVA RAMAPURAM | ANDHRA PRADESH | 9015621515 |
| ANDHRA PRAGATHI' GRAMEENA BANK | APGB0002182 | PP KUNTA | 10/262 MAIN ROAD PEDDA POLUPALLI KUNTA VILLAGE GOPAVARAM PROJECT SITE GOPAVARAM MANDAL | CUDDAPAH | PEDDA POLUPALLI KUNTA | ANDHRA PRADESH | 8500028774 |
| ANDHRA PRAGATHI' GRAMEENA BANK | APGB0002183 | RAVINDRA NAGAR KADAPA | 5-446 RAVINDRA NAGAR KADAPA | KADAPA | KADAPA | ANDHRA PRADESH | 244494 |
| ANDHRA PRAGATHI' GRAMEENA BANK | APGB0002184 | PRODDATUR GANDHI ROAD | DOOR NO 24-591,VASANTH RAO STREET, GANDHI ROAD, RAMESWARAM PRODDATUR | KADAPA | PRODDATUR | ANDHRA PRADESH | 243636 |
| ANDHRA PRAGATHI' GRAMEENA BANK | APGB0002185 | PRODDATUR NGOS COLONY | DNO 10/107 NGOS COLONY  NEAR RTC BUS STAND PRODDATUR | YSR KADAPA | PRODDATUR | ANDHRA PRADESH | 243636 |
| ANDHRA PRAGATHI' GRAMEENA BANK | APGB0002186 | SETTYPALLI | SETTIPALLI VILLAGE, SAMBEPALLI MANDAL, YSR KADAPA DISTRICT | KADAPA | SETTYPALLI | ANDHRA PRADESH | 251634 |
| ANDHRA PRAGATHI' GRAMEENA BANK | APGB0002187 | PULIVENDULA POOLA ANGALLU | DOOR NO 1/4/309 BESIDE LAKSHMI THEATRE,PARNAPALLI ROAD,POOLA ANGALLU | KADAPA | PULIVENDULA | ANDHRA PRADESH | 8500310155 |
| ANDHRA PRAGATHI' GRAMEENA BANK | APGB0002188 | VEMPALLI FOUR ROADS CROSSING | DOOR NO 1/397, KANDULA COMPLEX, PULIVENDULA ROAD,FOUR ROADS CROSSING, VEMPALLI-516329 | YSR KADAPA | VEMPALLI | ANDHRA PRADESH | 9490186594 |
| ANDHRA PRAGATHI' GRAMEENA BANK | APGB0002189 | KADAPA AMEENPEER DARGA | 14/154, NEAR AMEENPEER DARGA,KADAPA,YSR KADAPA DISTRICT,ANDHRA PRADESH | YSR KADAPA | KADAPA | ANDHRA PRADESH | 9490039562 |
| ANDHRA PRAGATHI' GRAMEENA BANK | APGB0002190 | VONTIMITTA | DOOR NO 2/19 MAIN BAZAR VONTIMITTA,VONTIMITTA MANDAL,YSR KADAPA DIST | YSR KADAPA | VONTIMITTA | ANDHRA PRADESH | 9494039125 |
| ANDHRA PRAGATHI' GRAMEENA BANK | APGB0002191 | JAMMALAMADUGU NEW MARKET | DOOR NO 1/604, NEAR LIC OFFICE, NEW MARKET CENTRE,RTC BUSSTAND ROAD,JAMMALAMADUGU | YSR KADAPA | JAMMALAMADUGU | ANDHRA PRADESH | 9494039075 |
| ANDHRA PRAGATHI' GRAMEENA BANK | APGB0002192 | RAILWAY KODURU RS ROAD | D.NO 7/543, RAILWAY STATION ROAD,RAILWAY KODURU | YSR KADAPA | RAILWAY KODURU | ANDHRA PRADESH | 9493327396 |
| ANDHRA PRAGATHI' GRAMEENA BANK | APGB0002193 | MALLELA | MALLELA VILLAGE, THONDUR MANDAL,KADAPA(DIST),ANDHRA PRADESH. PIN-516401 | YSR KADAPA | MALLELA | ANDHRA PRADESH | 8500299051 |
| ANDHRA PRAGATHI' GRAMEENA BANK | APGB0002194 | KADAPA MARIAPURAM | HEAD OFFICE PREMISES, OPP. BISHOPS HOUSE,MARIAPURAM,YSR KADAPA-516002. YSR KADAPA(DIST),ANDHRA PRADESH | YSR KADAPA | KADAPA | ANDHRA PRADESH | 9441410391 |
| ANDHRA PRAGATHI' GRAMEENA BANK | APGB0002195 | RAYACHOTY-KOTHAPETA | DOOR NO 51/124/1,KOTHAPETA MAIN ROAD,RAYACHOTY,YSR KADAPA (DIST),ANDHRA PRADESH.PIN-516269. | YSR KADAPA | RAYACHOTY | ANDHRA PRADESH | 9441409479 |
| ANDHRA PRAGATHI' GRAMEENA BANK | APGB0002196 | CHINNA ORAMPADU | DOOR NO 2/121, GNANAMPALLI ROAD,CHINNA ORAMPADU VILLAGE, OBULAVARIPALLI MANDAL,YSR KADAPA(DIST),ANDHRA PRADESH. PIN-516108 | YSR KADAPA | CHINNA ORAMPADU | ANDHRA PRADESH | 9441409981 |
| ANDHRA PRAGATHI' GRAMEENA BANK | APGB0002197 | UTUKURU | DOOR NO 1/121-A-1, BALIJA STREET,UTUKURU (VILLAGE & POST),RAJAMPETA MANDAL,YSR KADAPA(DIST),ANDHRA PRADESH. PIN-516126 | YSR KADAPA | UTUKURU | ANDHRA PRADESH | 9441409957 |
| ANDHRA PRAGATHI' GRAMEENA BANK | APGB0002198 | KAMALAPURAM X ROADS | DNO 15/3008-1,KAMALAPURAM X ROADS,KAMALAPURAM YSR KADAPA(DIST) ANDHRA PRADESH PIN-516310 | YSR KADAPA | KAMALAPURAM | ANDHRA PRADESH | 9440584291 |
| ANDHRA PRAGATHI' GRAMEENA BANK | APGB0002199 | TANGATUR | 4/51,TANGATUR VILLAGE,RAJUPALEM MANDAL,YSR KADAPA(DIST),ANDHRA PRADESH | YSR KADAPA | TANGATUR | ANDHRA PRADESH | 9491503120 |
| ANDHRA PRAGATHI' GRAMEENA BANK | APGB0002200 | VELIDANDLA | D NO 1/27,VELIDANDLA,LINGALA(MANDAL),YSR KADAPA(DIST),ANDHRA PRADESHE.PIN-516396 | YSR KADAPA | VELIDANDLA | ANDHRA PRADESH | 8985519978 |
| ANDHRA PRAGATHI' GRAMEENA BANK | APGB0003000 | KURNOOL RO | ANDHRA PRAGATHI GRAMEENA BANK,REGIONAL OFFICE,NAGIREDDY REVENUE COLONY,OPP BISHOP CHURCH,KURNOOL-518002 | KURNOOL | KURNOOL | ANDHRA PRADESH | 9490158024 |
| ANDHRA PRAGATHI' GRAMEENA BANK | APGB0003003 | ADONI | ADONI – 518301 DOOR NO.268-12, 1ST FLOOR, ACHARI ARCHADE, NEAR POLICE CONTROL ROOM, YEMMIGANUR ROAD, KURNOOL DISTRICT | KURNOOL | ADONI | ANDHRA PRADESH | 253537 |
| ANDHRA PRAGATHI' GRAMEENA BANK | APGB0003004 | PARLA | PARLA-518478 (VIA) K.NAGALAPURAM,  KALLUR MANDAL KURNOOL DISTRICT | KURNOOL | PARLA | ANDHRA PRADESH | 200055 |
| ANDHRA PRAGATHI' GRAMEENA BANK | APGB0003009 | KURNOOL-MAIN | KURNOOL MAIN BRANCH CLUB ROAD,  RAILWAY STATION ROAD, KURNOOL,  KURNOOL DISTRICT.  PIN  518004 | KURNOOL | KURNOOL | ANDHRA PRADESH | 220176 |
| ANDHRA PRAGATHI' GRAMEENA BANK | APGB0003010 | NANDIVARGAM | NANDIVARGAM-518176 BANAGNAPALLE MANDAL KURNOOL DISTRICT | KURNOOL | NANDIVARGAM | ANDHRA PRADESH | 248058 |
| ANDHRA PRAGATHI' GRAMEENA BANK | APGB0003011 | NANOOR | NANNOOR-518023 ORVAKAL MANDAL KURNOOL DISTRICT | KURNOOL | NANOOR | ANDHRA PRADESH | 238558 |
| ANDHRA PRAGATHI' GRAMEENA BANK | APGB0003016 | NEMAKAL | NEMAKAL-518396 CHIPPAGIRI  MANDAL KURNOOL DISTRICT | KURNOOL | NEMAKAL | ANDHRA PRADESH | 239996 |
| ANDHRA PRAGATHI' GRAMEENA BANK | APGB0003017 | PARUMANCHALA | PARUMANCHALA-518407 JUPADU BUNGLOW MANDAL KURNOOL DISTRICT | KURNOOL | PARUMANCHALA | ANDHRA PRADESH | 256030 |
| ANDHRA PRAGATHI' GRAMEENA BANK | APGB0003021 | ALUR | ALURU – 518395 ALURU MANDAL, KURNOOL DISTRICT | KURNOOL | ALUR | ANDHRA PRADESH | 228059 |
| ANDHRA PRAGATHI' GRAMEENA BANK | APGB0003025 | BETAMCHERLA | BETAMCHERLA – 518599  BETAMCHERLA MANDAL, KURNOOL DISTRICT | KURNOOL | BETAMCHERLA | ANDHRA PRADESH | 273100 |
| ANDHRA PRAGATHI' GRAMEENA BANK | APGB0003026 | UYYALAWADA | UYYALAWADA-518155 UYYALAWADA MANDAL KURNOOL DISTRICT | KURNOOL | UYYALAWADA | ANDHRA PRADESH | 234927 |
| ANDHRA PRAGATHI' GRAMEENA BANK | APGB0003027 | DEEBAGUNTLA | DEEBAGUNTLA-518502 GOSPADU MANDAL KURNOOL DISTRICT | KURNOOL | DEEBAGUNTLA | ANDHRA PRADESH | 232253 |
| ANDHRA PRAGATHI' GRAMEENA BANK | APGB0003028 | DEVANAKONDA | DEVANAKONDA-518465 DEVANAKONDA MANDAL KURNOOL DISTRICT | KURNOOL | DEVANAKONDA | ANDHRA PRADESH | 276526 |
| ANDHRA PRAGATHI' GRAMEENA BANK | APGB0003029 | TANGUTUR | TANGATURU (K)-518124 BANAGANAPALLI MANDAL KURNOOL DISTRICT | KURNOOL | TANGUTUR | ANDHRA PRADESH | 236036 |
| ANDHRA PRAGATHI' GRAMEENA BANK | APGB0003030 | PEDDA TUMBALAM | PEDDATHUMBALAM-518301 ADONI MANDAL KURNOOL DISTRICT | KURNOOL | PEDDA TUMBALAM | ANDHRA PRADESH | 257416 |
| ANDHRA PRAGATHI' GRAMEENA BANK | APGB0003031 | GADIVEMULA | GADIVEMULA-518508 GADIVEMULA MANDAL KURNOOL DISTRICT | KURNOOL | GADIVEMULA | ANDHRA PRADESH | 233234 |
| ANDHRA PRAGATHI' GRAMEENA BANK | APGB0003034 | KODUMUR | KODUMURU-518464 KODUMURU MANDAL KURNOOL DISTRICT | KURNOOL | KODUMUR | ANDHRA PRADESH | 228057 |
| ANDHRA PRAGATHI' GRAMEENA BANK | APGB0003036 | MANTRALAYAM | MANTRALAYAM-518345 MANTRALAYAM MANDAL KURNOOL DISTRICT | KURNOOL | MANTRALAYAM | ANDHRA PRADESH | 279432 |
| ANDHRA PRAGATHI' GRAMEENA BANK | APGB0003047 | TERNEKAL | TERNEKAL-518465 DEVANAKONDA MANDAL KURNOOL DISTRICT | KURNOOL | TERNEKAL | ANDHRA PRADESH | 233026 |
| ANDHRA PRAGATHI' GRAMEENA BANK | APGB0003049 | KOILKUNTLA | KOILAKUNTLA-518134  * RTC BUS STAND ROAD,  KOILAKUNTLA MANDAL KURNOOL DISTRICT | KURNOOL | KOILKUNTLA | ANDHRA PRADESH | 225209 |
| ANDHRA PRAGATHI' GRAMEENA BANK | APGB0003050 | KOLIMIGUNDLA | KOLIMIGUNDLA-518123 KOLIMIGUNDLA MANDAL KURNOOL DISTRICT | KURNOOL | KOLIMIGUNDLA | ANDHRA PRADESH | 244321 |
| ANDHRA PRAGATHI' GRAMEENA BANK | APGB0003051 | GARLADINNE | GARLADINNE (K) -518200 PEAPULLY MANDAL KURNOOL DISTRICT | KURNOOL | GARLADINNE | ANDHRA PRADESH | 201234 |
| ANDHRA PRAGATHI' GRAMEENA BANK | APGB0003060 | DORNIPADU | DORNIPADU-518135 DORNIPADU MANDAL KURNOOL DISTRICT | KURNOOL | DORNIPADU | ANDHRA PRADESH | 253725 |
| ANDHRA PRAGATHI' GRAMEENA BANK | APGB0003061 | GOSPADU | GOSPADU-518593 GOSPADU MANDAL KURNOOL DISTRICT | KURNOOL | GOSPADU | ANDHRA PRADESH | 252739 |
| ANDHRA PRAGATHI' GRAMEENA BANK | APGB0003062 | GAJULAPALLE | GAJULAPALLE-518583 MAHANANDI MANDAL KURNOOL DISTRICT | KURNOOL | GAJULAPALLE | ANDHRA PRADESH | 232723 |
| ANDHRA PRAGATHI' GRAMEENA BANK | APGB0003063 | GARGEYAPURAM | GARGEYAPURAM-518452 KURNOOL MANDAL KURNOOL DISTRICT | KURNOOL | GARGEYAPURAM | ANDHRA PRADESH | 238146 |
| ANDHRA PRAGATHI' GRAMEENA BANK | APGB0003064 | MIDTHUR | MIDTHUR-518405 MIDTHUR MANDAL KURNOOL DISTRICT | KURNOOL | MIDTHUR | ANDHRA PRADESH | 282645 |
| ANDHRA PRAGATHI' GRAMEENA BANK | APGB0003065 | ATMAKUR (K) | ATMAKUR (K) ** – 518422  GOUD CENTRE,  ATMAKUR MANDAL, KURNOOL DISTRICT | KURNOOL | ATMAKUR | ANDHRA PRADESH | 283460 |
| ANDHRA PRAGATHI' GRAMEENA BANK | APGB0003066 | PERAVALI | PERAVALI-518391 MADDIKERA MANDAL KURNOOL DISTRICT | KURNOOL | PERAVALI | ANDHRA PRADESH | 277329 |
| ANDHRA PRAGATHI' GRAMEENA BANK | APGB0003070 | YEMMIGANUR | YEMMIGANUR  *  -518360 YEMMIGANUR MANDAL KURNOOL DISTRICT | KURNOOL | YEMMIGANUR | ANDHRA PRADESH | 255752 |
| ANDHRA PRAGATHI' GRAMEENA BANK | APGB0003071 | RAGADAGUDUR | REGADAGUDUR-518533 VELUGODU MANDAL KURNOOL DISTRICT | KURNOOL | RAGADAGUDUR | ANDHRA PRADESH | 284550 |
| ANDHRA PRAGATHI' GRAMEENA BANK | APGB0003073 | HUSSAINAPURAM(K) | HUSSAINAPURAM (K)-518011 ORVAKAL MANDAL KURNOOL DISTRICT | KURNOOL | HUSSAINAPURAM | ANDHRA PRADESH | 239158 |
| ANDHRA PRAGATHI' GRAMEENA BANK | APGB0003074 | KOTHAKOTA | KOTHAKOTA-518466 C.BELAGAL MANDAL KURNOOL DISTRICT | KURNOOL | KOTHAKOTA | ANDHRA PRADESH | 279405 |
| ANDHRA PRAGATHI' GRAMEENA BANK | APGB0003075 | VELDURTHI | VELDURTHY-518216 VELDURTHY MANDAL KURNOOL DISTRICT | KURNOOL | VELDURTHI | ANDHRA PRADESH | 275758 |
| ANDHRA PRAGATHI' GRAMEENA BANK | APGB0003080 | HALAHARVI | HALAHARVI-518348 HALAHARVI MANDAL KURNOOL DISTRICT | KURNOOL | HALAHARVI | ANDHRA PRADESH | 249161 |
| ANDHRA PRAGATHI' GRAMEENA BANK | APGB0003081 | PATTIKONDA | PATHIKONDA-518380 PATHIKONDA MANDAL KURNOOL DISTRICT | KURNOOL | PATTIKONDA | ANDHRA PRADESH | 226056 |
| ANDHRA PRAGATHI' GRAMEENA BANK | APGB0003084 | TUGGALI | THUGGALI-518390 THUGGALI MANDAL KURNOOL DISTRICT | KURNOOL | TUGGALI | ANDHRA PRADESH | 277626 |
| ANDHRA PRAGATHI' GRAMEENA BANK | APGB0003089 | NOSSAM | NOSSAM-518145 SANJAMALA MANDAL KURNOOL DISTRICT | KURNOOL | NOSSAM | ANDHRA PRADESH | 273666 |
| ANDHRA PRAGATHI' GRAMEENA BANK | APGB0003090 | DHONE | DHONE-518222 NEAR GOVT.DEGREE COLLEGE, DHONE MANDAL KURNOOL DISTRICT | KURNOOL | DHONE | ANDHRA PRADESH | 222684 |
| ANDHRA PRAGATHI' GRAMEENA BANK | APGB0003093 | HEBBATAM | HEBBATAM-518310 HOLAGUNDA MANDAL KURNOOL DISTRICT | KURNOOL | HEBBATAM | ANDHRA PRADESH | 289519 |
| ANDHRA PRAGATHI' GRAMEENA BANK | APGB0003096 | JUPADU BUNGLOW | JUPADU BUNGLOW-518401 JUPADU BUNGLOW MANDAL KURNOOL DISTRICT | KURNOOL | BANNUR | ANDHRA PRADESH | 282012 |
| ANDHRA PRAGATHI' GRAMEENA BANK | APGB0003097 | PETNIKOTA | PETNIKOTA-518123 KOLIMIGUNDLA MANDAL KURNOOL DISTRICT | KURNOOL | PETNIKOTA | ANDHRA PRADESH | 201446 |
| ANDHRA PRAGATHI' GRAMEENA BANK | APGB0003099 | SUNNIPENTA | SUNNIPENTA-518102 SRISAILAMDAM PROJECT COLONY (EAST),ATMAKUR MANDAL KURNOOL DISTRICT | KURNOOL | SRISAILAM PRJCT.TOWNSHIP | ANDHRA PRADESH | 286090 |
| ANDHRA PRAGATHI' GRAMEENA BANK | APGB0003100 | POLAKAL | POLAKAL-518473 C.BELAGAL MANDAL KURNOOL DISTRICT | KURNOOL | POLAKAL | ANDHRA PRADESH | 249530 |
| ANDHRA PRAGATHI' GRAMEENA BANK | APGB0003103 | TUNGABHADRA | THUNGABHADRA-518397 MANTRALAYAM MANDAL KURNOOL DISTRICT | KURNOOL | TUNGABHADRA | ANDHRA PRADESH | 259736 |
| ANDHRA PRAGATHI' GRAMEENA BANK | APGB0003105 | JONNAGIRI | JONNAGIRI-518390 TUGGALI MANDAL KURNOOL DISTRICT | KURNOOL | JONNAGIRI | ANDHRA PRADESH | 236928 |
| ANDHRA PRAGATHI' GRAMEENA BANK | APGB0003106 | NANDYAL  NOONEPALLE BRANCH   | NANDYAL  NOONEPALLE BRANCH* NEAR GOVT. HOSPITAL, NOONEPALLE, KURNOOL DISTRICT.  PIN 518503 | KURNOOL | NANDYAL | ANDHRA PRADESH | 245490 |
| ANDHRA PRAGATHI' GRAMEENA BANK | APGB0003110 | NANDYAL MAIN | NANDYAL MAIN BRANCH SANJEEVA NAGAR,  NANDYAL, KURNOOL DISTRICT.  PIN 518501 | KURNOOL | NANDYAL | ANDHRA PRADESH | 245097 |
| ANDHRA PRAGATHI' GRAMEENA BANK | APGB0003113 | THIMMAPURAM | THIMMAPURAM (K) -518512 MAHANANDI MANDAL KURNOOL DISTRICT | KURNOOL | THIMMAPURAM | ANDHRA PRADESH | 235606 |
| ANDHRA PRAGATHI' GRAMEENA BANK | APGB0003114 | POLURU | POLURU-518511 NANDYAL MANDAL KURNOOL DISTRICT | KURNOOL | POLURU | ANDHRA PRADESH | 235442 |
| ANDHRA PRAGATHI' GRAMEENA BANK | APGB0003119 | PEDDAKADABURU | PEDDAKADABUR-518323 PEDDAKADABUR MANDAL KURNOOL DISTRICT | KURNOOL | PEDDAKADABURU | ANDHRA PRADESH | 277316 |
| ANDHRA PRAGATHI' GRAMEENA BANK | APGB0003125 | HUSSAINAPURAM-D | HUSSAINAPURAM (D), PEAPULLY (MANDAL), KURNOOL (DIST) – 518221 | KURNOOL | DHONE | ANDHRA PRADESH | 200234 |
| ANDHRA PRAGATHI' GRAMEENA BANK | APGB0003126 | URUKUNDA | URUKUNDA-518301 KOWTHALAM MANDAL KURNOOL DISTRICT | KURNOOL | URUKUNDA | ANDHRA PRADESH | 248230 |
| ANDHRA PRAGATHI' GRAMEENA BANK | APGB0003127 | DAIVAMDINNE | DAIVAMDINNE-518360 YEMMIGANUR MANDAL KURNOOL DISTRICT | KURNOOL | DAIVAM DINNE | ANDHRA PRADESH | 246003 |
| ANDHRA PRAGATHI' GRAMEENA BANK | APGB0003129 | BADINEHAL | BADINEHAL – 518344 KOWTHALAM MANDAL KURNOOL DISTRICT | KURNOOL | BADINEHAL | ANDHRA PRADESH | 202090 |
| ANDHRA PRAGATHI' GRAMEENA BANK | APGB0003131 | KAIRUPPALA | KAIRUPPALA-518465 ASPARI MANDAL KURNOOL DISTRICT | KURNOOL | KAIRUPPALA | ANDHRA PRADESH | 202088 |
| ANDHRA PRAGATHI' GRAMEENA BANK | APGB0003136 | KRISHNA NAGAR-KURNOOL | KURNOOLKRISHNA NAGAR BRANCH  * MVR PLAZA, 1ST FLOOR, MAIN ROAD,KRISHNANAGAR,B-CAMP POST,  KURNOOL DISTRICT. PIN  518002 | KURNOOL | KURNOOL | ANDHRA PRADESH | 232048 |
| ANDHRA PRAGATHI' GRAMEENA BANK | APGB0003141 | KRISHNAGIRI | KRISHNAGIRI-518216 KRISHNAGIRI MANDAL KURNOOL DISTRICT | KURNOOL | KRISHNAGIRI | ANDHRA PRADESH | 254010 |
| ANDHRA PRAGATHI' GRAMEENA BANK | APGB0003142 | ASPARI | ASPARI – 518347  ASPARI MANDAL KURNOOL DISTRICT | KURNOOL | ASPARI | ANDHRA PRADESH | 288643 |
| ANDHRA PRAGATHI' GRAMEENA BANK | APGB0003146 | PEAPULLY | PEAPULLY-518221 NATIONAL HIGHWAY-7,  PEAPULLY MANDAL KURNOOL DISTRICT | KURNOOL | PEAPULLY | ANDHRA PRADESH | 229084 |
| ANDHRA PRAGATHI' GRAMEENA BANK | APGB0003147 | BANGANAPALLE | BANAGANAPALLE – 518214 BANAGANAPALLE MANDAL KURNOOL DISTRICT | KURNOOL | BANGANAPALLE | ANDHRA PRADESH | 228430 |
| ANDHRA PRAGATHI' GRAMEENA BANK | APGB0003148 | NANDIKOTKUR | NANDIKOTKUR-518401 NANDIKOTKUR MANDAL KURNOOL DISTRICT | KURNOOL | NANDIKOTKUR | ANDHRA PRADESH | 281601 |
| ANDHRA PRAGATHI' GRAMEENA BANK | APGB0003149 | GUDUR(K) | GUDUR  (K) -518466 GUDUR MANDAL KURNOOL DISTRICT | KURNOOL | GUDUR | ANDHRA PRADESH | 239395 |
| ANDHRA PRAGATHI' GRAMEENA BANK | APGB0003152 | KOSIGI | KOSIGI-518313 KOSIGI MANDAL KURNOOL DISTRICT | KURNOOL | KOSIGI | ANDHRA PRADESH | 238717 |
| ANDHRA PRAGATHI' GRAMEENA BANK | APGB0003153 | CHAGALAMARRY | CHAGALAMARRY-518553 CHAGALAMARRY MANDAL KURNOOL DISTRICT | KURNOOL | CHAGALAMARRI | ANDHRA PRADESH | 232214 |
| ANDHRA PRAGATHI' GRAMEENA BANK | APGB0003155 | MAHANANDI | MAHANANDI-518673 MAHANANDI MANDAL KURNOOL DISTRICT | KURNOOL | MAHANANDI | ANDHRA PRADESH | 234871 |
| ANDHRA PRAGATHI' GRAMEENA BANK | APGB0003156 | GOVT GENERAL HOSPITAL, KURNOOL | KURNOOL-GOVT GEN HOSPITAL-518 002 BUDHAVARPET KURNOOL | KURNOOL | KURNOOL | ANDHRA PRADESH | 255636 |
| ANDHRA PRAGATHI' GRAMEENA BANK | APGB0003157 | ANKIREDDYPALLI | ANKIREDDYPALLI, KOLIMIGUNDLA (MANDAL), KURNOOL (DIST) – 518123 | KURNOOL | KOLIMIGUNDLA | ANDHRA PRADESH | 288280 |
| ANDHRA PRAGATHI' GRAMEENA BANK | APGB0003158 | ALLAGADDA | ALLAGADDA-518 543 H.NO.8-1-62, T.B. ROAD,  ALLAGADDA MANDAL KURNOOL DISTRICT | KURNOOL | ALLAGADDA | ANDHRA PRADESH | 221444 |
| ANDHRA PRAGATHI' GRAMEENA BANK | APGB0003159 | KURNOOL-POOLA BAZAR | KURNOOL-POOLABAZAR-518 001 D.NO.19/309 (UPSTAIRS) NEAR CHINNA AMMAVARISALA KURNOOL DISTRICT | KURNOOL | KURNOOL | ANDHRA PRADESH | 241166 |
| ANDHRA PRAGATHI' GRAMEENA BANK | APGB0003160 | NANDYAL-BALA JUNIOR COLLEGE | NANDYAL-BALA JUNIOR COLLEGE-518 501 GANDHI CHOWK, ATMAKUR ROAD NANDYAL, KURNOOL DISTRICT | KURNOOL | NANDYAL | ANDHRA PRADESH | 221611 |
| ANDHRA PRAGATHI' GRAMEENA BANK | APGB0003161 | VELGODU | VELUGODU-518 533 D.NO.19-188/3, VELUGODU VIL & MANDAL KURNOOL DISTRICT | KURNOOL | VELGODU | ANDHRA PRADESH | 235150 |
| ANDHRA PRAGATHI' GRAMEENA BANK | APGB0003162 | KURNOOL-VR COLONY | KURNOOL-VRCOLONY, KURNOOL -518003  45/142-26-3, ROAD NO.5, VENKATA RAMANA COLONY,KURNOOL | KURNOOL | KURNOOL | ANDHRA PRADESH | 254800 |
| ANDHRA PRAGATHI' GRAMEENA BANK | APGB0003163 | NANDYAL – S P Y REDDY DEGREE COLLEGE FOR WOMEN | NANDYAL -SPYW COLLEGE, NANDYAL-518501 D.NO12-1, FLAT NO. 9, TEJA COMPLEX, BOMMALASATRAM, NANDYAL. | KURNOOL | NANDYAL | ANDHRA PRADESH | 246328 |
| ANDHRA PRAGATHI' GRAMEENA BANK | APGB0003164 | CHENNAMMA CIRCLE, KALLUR | D.NO.77-185, KALLUR, KALLUR MANDAL, KURNOOL DISTRICT, PIN-518 003 | KURNOOL | KURNOOL | ANDHRA PRADESH | 232233 |
| ANDHRA PRAGATHI' GRAMEENA BANK | APGB0003165 | MOSQUE STREET, ADONI | D.NO.12/747 MOSQUE  STREET ADONI KURNOOL DISTRICT PIN-518 301 | KURNOOL | ADONI | ANDHRA PRADESH | 221666 |
| ANDHRA PRAGATHI' GRAMEENA BANK | APGB0003166 | SRINIVASA NAGAR, NANDYAL | D.NO.B-39, I FLOOR, BALAJI COMPLEX, SRINIVASA NAGAR, NANDYAL, KURNOOL DISTRICT, PIN-518 501 | KURNOOL | NANDYAL | ANDHRA PRADESH | 244254 |
| ANDHRA PRAGATHI' GRAMEENA BANK | APGB0003167 | YEMMIGANUR-SIVA CIRCLE | SIVA CIRCLE, YEMMIGANUR – 518360, 1/1443-6, PARK ROAD, SIVA CIRCLE, YEMMIGANUR POST, KURNOOL | KURNOOL | YEMMIGANUR | ANDHRA PRADESH | 228138 |
| ANDHRA PRAGATHI' GRAMEENA BANK | APGB0003168 | KURNOOL-REVENUE COLONY | 87-1239-1, NANDYAL ROAD, REVENUE COLONY, C-CAMP POST, KURNOOL, KURNOOL – DISTRICT, PIN – 518 002 | KURNOOL | KURNOOL | ANDHRA PRADESH | 7382600203 |
| ANDHRA PRAGATHI' GRAMEENA BANK | APGB0003169 | ZP OFFICE-KURNOOL | ZP OFFICE COMPLEX, KURNOOL | KURNOOL | KURNOOL | ANDHRA PRADESH | 278899 |
| ANDHRA PRAGATHI' GRAMEENA BANK | APGB0003170 | HALVI | D.NO.3-60, HALVI VILLAGE, KOWTHALAM MANDAL, KURNOOL DISTRICT PIN-518333 | KURNOOL | KOWTHALAM | ANDHRA PRADESH | 7382600294 |
| ANDHRA PRAGATHI' GRAMEENA BANK | APGB0003171 | P.KOTAKONDA | D.NO.1/365 A, P.KOTAKONDA VILLAGE, DEVANAKONDA MANDAL, KURNOOL DISTRICT | KURNOOL | DEVANAKONDA | ANDHRA PRADESH | 7382600295 |
| ANDHRA PRAGATHI' GRAMEENA BANK | APGB0003172 | CHINTAKUNTA | D. NO. 1-128, CHINTAKUNTA VILLAGE & POST, HALAHARVI MANDAL, KURNOOL DISTRICT,  PIN-518 348 | KURNOOL | HALAHARVI | ANDHRA PRADESH | 7382633705 |
| ANDHRA PRAGATHI' GRAMEENA BANK | APGB0003173 | PANYAM | D. NO. 14-571, PANYAM VILLAGE & POST, PANYAM MANDAL KURNOOL DISTRICT,  PIN-518 112 | KURNOOL | PANEAM | ANDHRA PRADESH | 7382633707 |
| ANDHRA PRAGATHI' GRAMEENA BANK | APGB0003174 | RAMAPURAM | RAMAPURAM VILLAGE, AVUKU MANDAL, KURNOOL DISTRICT – 518122 | KURNOOL | OWK | ANDHRA PRADESH | 7382612439 |
| ANDHRA PRAGATHI' GRAMEENA BANK | APGB0003175 | JALADURGAM | D.NO.2/169, IRST FLOOR, JALADURGAM, VIL & PO, PEAPULLY MANDAL, KURNOOL DISTRICT, PIN-518 220 | KURNOOL | PEAPULLY | ANDHRA PRADESH | 7382609269 |
| ANDHRA PRAGATHI' GRAMEENA BANK | APGB0003176 | HOSUR | D.NO.1/63, HOSUR VIL & PO, PATHIKONDA MANDAL, KURNOOL DISTRICT, PIN-518 380 | KURNOOL | PATTIKONDA | ANDHRA PRADESH | 7382609270 |
| ANDHRA PRAGATHI' GRAMEENA BANK | APGB0003177 | ULCHALA | D.NO.2-106, ULCHALA VIL & PO, KURNOOL MANDAL, KURNOOL DISTRICT, PIN-518 468 | KURNOOL | KURNOOL | ANDHRA PRADESH | 8331019312 |
| ANDHRA PRAGATHI' GRAMEENA BANK | APGB0003178 | H.MURAVANI | D.NO.3/32, H. MURAVANI VIL, PEDDAKADABUR MANDAL, KURNOOL DISTRICT, PIN-518 323 | KURNOOL | PEDDAKADABURU | ANDHRA PRADESH | 8331019313 |
| ANDHRA PRAGATHI' GRAMEENA BANK | APGB0003179 | CHITYALA | D.NO.3-80, PRAJABHAVANAM, CHITYALA VIL & PO, KRISHNAGIRI MANDAL, KURNOOL DISTRICT, PIN-518 222 | KURNOOL | KRISHNAGIRI | ANDHRA PRADESH | 8331019314 |
| ANDHRA PRAGATHI' GRAMEENA BANK | APGB0003180 | AKUMALLA | AKUMALLD.NO.1-117, AKUMALLA VILLAGE, SANJAMALA MANDAL, KURNOOL DISTRICT, PIN-518 196 | KURNOOL | NOSSAM | ANDHRA PRADESH | 8331019661 |
| ANDHRA PRAGATHI' GRAMEENA BANK | APGB0003181 | MOOLASGARAM | D.NO.26-349/B, 1ST FLOOR, MOOLASAGARAM VILLAGE, NANDYAL, KURNOOL | KURNOOL | NANDYAL | ANDHRA PRADESH | 8331019659 |
| ANDHRA PRAGATHI' GRAMEENA BANK | APGB0003182 | NGO COLONY NANDYAL | JALAGAM VENGAL RAO NAGAR,NANDYAL,KURNOOL DISTRICT,AP,PIN 518501 | KURNOOL | NANDYAL | ANDHRA PRADESH | 246246 |
| ANDHRA PRAGATHI' GRAMEENA BANK | APGB0003183 | SRISAILAMGUDEM DEVASTHANAM | COTTAGE NO 69, DEVASTHANAM, NEAR PETROL BUNK, MAIN ROAD, SRISAILAM. | KURNOOL | SRISAILAMGUDEM | ANDHRA PRADESH | 8331012071 |
| ANDHRA PRAGATHI' GRAMEENA BANK | APGB0003184 | PANCHALINGALA | 2-146-3 MAIN ROAD PANCHALINGALA VILLAGE KURNOOL MANDAL | KURNOOL | PANCHALINGALA | ANDHRA PRADESH | 9848828176 |
| ANDHRA PRAGATHI' GRAMEENA BANK | APGB0003185 | MARKET CENTER ALLAGADDA | S V PALACE STREET NEAR OLD BUS STAND ALLAGADDA | KURNOOL | ALLAGADDA | ANDHRA PRADESH | 221444 |
| ANDHRA PRAGATHI' GRAMEENA BANK | APGB0003186 | PADMAVATHI NAGAR NANDYAL | 25/685 C PADMAVATHI NAGAR NANDYAL 518502 | KURNOOL | NANDYAL | ANDHRA PRADESH | 245097 |
| ANDHRA PRAGATHI' GRAMEENA BANK | APGB0003187 | KURNOOL BABA BRINDAVAN NAGAR | PLOT NO 13 BABA BRINDAVAN NAGAR KURNOOL-518003 | KURNOOL | KURNOOL | ANDHRA PRADESH | 220176 |
| ANDHRA PRAGATHI' GRAMEENA BANK | APGB0003188 | KURNOOL KISAN NAGAR | PLOT NO 50, SREE LAKSHMI NAGAR COLONY, KISAN NAGAR,KURNOOL | KURNOOL | KURNOOL | ANDHRA PRADESH | 220176 |
| ANDHRA PRAGATHI' GRAMEENA BANK | APGB0003189 | GULLADURTHY | DOOR NO 5/43, GULLADURTHY, KOILAKUNTLA MANADAL,KURNOOL DISTRICT, ANDHRA PRADESH | KURNOOL | GULLADURTHY | ANDHRA PRADESH | 9494038535 |
| ANDHRA PRAGATHI' GRAMEENA BANK | APGB0003190 | KAPPATRALLA | DOOR NO 1/85, MAIN BAZAR, KAPATRALLA(VILLAGE & POST),DEVANAKONDA MANDAL,KURNOOL DISTRICT. PIN-518465 | KURNOOL | KAPPATRALLA | ANDHRA PRADESH | 9492252849 |
| ANDHRA PRAGATHI' GRAMEENA BANK | APGB0003191 | DHONE-KONDAPETA | OPP. SARADA ENGLISH MEDIUM SCHOOL,SRI VENKATESWARA SWAMY TEMPLE STREET, NEHRU NAGAR, DHONE,KURNOOL DIST,ANDHRA PRADESH. PIN-518222 | KURNOOL | DHONE | ANDHRA PRADESH | 9441410254 |
| ANDHRA PRAGATHI' GRAMEENA BANK | APGB0003192 | OWK | DOOR NO 1/71, RAJA STREET,NEAR VASAVI DEVASTHANAM,OWK(VILLAGE & MANDAL),KURNOOL DISTRICT,ANDHRA PRADESH. PIN-518122 | KURNOOL | OWK | ANDHRA PRADESH | 8985410398 |
| ANDHRA PRAGATHI' GRAMEENA BANK | APGB0003193 | KURNOOL OLD BUS STAND | DOOR NO 46/1/1C2,SAPAGIRI NAGAR, NEAR AYYAPPA SWAMY NEW TEMPLE,KURNOOL.PIN-518002. ANDHRA PRADESH. | KURNOOL | KURNOOL | ANDHRA PRADESH | 9494080529 |
| ANDHRA PRAGATHI' GRAMEENA BANK | APGB0003194 | KURNOOL BALAJI NAGAR | PLOT NO 37, BALAJI NAGAR, VENKATA RAMANA COLONY,KURNOOL-518006. ANDHRA PRADESH | KURNOOL | KURNOOL | ANDHRA PRADESH | 9494080527 |
| ANDHRA PRAGATHI' GRAMEENA BANK | APGB0003195 | YERRAGUNTLA | DNO 2/127,KAPAPETA,YERRAGUNTLA (VILLAGE),SIRIVELLA(MANDAL),KURNOOL (DISTRICT),ANDHRA PRADESH. PIN-518510 | KURNOOL | YERRAGUNTLA | ANDHRA PRADESH | 9492106803 |
| ANDHRA PRAGATHI' GRAMEENA BANK | APGB0003196 | JILLELA | JILLELA VILLAGE,GOSPADU(MANDAL),KURNOOL(DISTRICT),ANDHRA PRADESH.PIN-518563 | KURNOOL | JILLELA | ANDHRA PRADESH | 9492106853 |
| ANDHRA PRAGATHI' GRAMEENA BANK | APGB0003197 | PAMULAPADU | DNO 3/129,CHOWDAMMA TEMPLET,PAMULAPADU(VILLAGE),PAMULAPADU(MANDAL),KURNOOL(DISTRICT),ANDHRA PRADESH. PIN-518442 | KURNOOL | PAMULAPADU | ANDHRA PRADESH | 9492106925 |
| ANDHRA PRAGATHI' GRAMEENA BANK | APGB0003198 | SANTHAJUTUR | DNO 1/65, NEAR RAMALAYAM,SANTHAJUTUR VILLAGE,BANDI ATMAKUR MANDAL,KURNOOL(DISTRICT),ANDHRA PRADESH.PIN-518513 | KURNOOL | SANTHAJUTUR | ANDHRA PRADESH | 9492106483 |
| ANDHRA PRAGATHI' GRAMEENA BANK | APGB0003199 | NANDAVARAM | CHERUVUPALLI ROAD, BESIDE SRI CHOWDESWARI TEMPLE,NANDAVARAM VILLAGE,BANAGANAPALLE MANDAL,KURNOOL(DIST),ANDHRA PRADESH.PIN-518124 | KURNOOL | NANDAVARAM | ANDHRA PRADESH | 8985519972 |
| ANDHRA PRAGATHI' GRAMEENA BANK | APGB0003200 | GULYAM | 2/469 A,NEAR GADELINGESHWARA TEMPLE,GULYAM(VILLAGE),HALAHARVI(MANDAL),KURNOOL(DIST),ANDHRA PRADESH. PIN-518348 | KURNOOL | GULYAM | ANDHRA PRADESH | 9490158144 |
| ANDHRA PRAGATHI' GRAMEENA BANK | APGB0003201 | KOTHAPALLI | DNO 11/1,KOTHAPALLI(VILLAGE & POST),KURNOOL(DIST),ANDHRA PRADESH. PIN-518422 | KURNOOL | KOTHAPALLI | ANDHRA PRADESH | 8500011328 |
| ANDHRA PRAGATHI' GRAMEENA BANK | APGB0003202 | NANDYAL SBI COLONY | DOOR NO 29/178/F2/AF, BESIDE RANI PRAMEELA HOSPITAL,SBI COLONY,NANDYAL,KURNOOL(DIST),ANDHRA PRADESH.PIN- 518502 | KURNOOL | NANDYAL | ANDHRA PRADESH | 8985519973 |
| ANDHRA PRAGATHI' GRAMEENA BANK | APGB0003203 | NAGALADINNE | MANTRALAYAM ROAD,NAGALADINNE VILLAGE,NANDAVARAM MANDAL, KURNOOL (DIST),ANDHRA PRADESH. PIN- 513360 | KURNOOL | NAGALADINNE | ANDHRA PRADESH | 8985519974 |
| ANDHRA PRAGATHI' GRAMEENA BANK | APGB0003204 | ELLAVATHULA | DOOR NO 3/45, PEDDAMMA BAYALU, ELLAVATHULA VILLAGE,RUDRAVARAM(MANDAL),KURNOOL(DIST),ANDHRA PRADESH- 518583 | KURNOOL | ELLAVATHULA | ANDHRA PRADESH | 8985519970 |
| ANDHRA PRAGATHI' GRAMEENA BANK | APGB0003205 | DUDYALA | DOOR NO 4/8, BODDURAYI STREET,DUDYALA VILLAGE,KOTHAPALLE MANDAL,KURNOOL DIST,ANDHRA PRADESH-518422 | KURNOOL | DUDYALA | ANDHRA PRADESH | 9491152037 |
| ANDHRA PRAGATHI' GRAMEENA BANK | APGB0003206 | GOVARDHANAGIRI | ANDHRA PRAGATHI GRAMEENA BANK,3/451,GOVARDHANAGIRI (VILLAGE & POST), VELDURTHY,KURNOOL(DIST),ANDHRA PRADESH.PIN-518216 | KURNOOL | GOVARDHANAGIRI | ANDHRA PRADESH | 7382290729 |
| ANDHRA PRAGATHI' GRAMEENA BANK | APGB0003207 | ALLUR | ANDHRA PRAGATHI GRAMEENA BANK,DOOR NO 1/1/A,ALLUR VILLAGE,NANDIKOTKUR,KURNOOL(DIST),ANDHRA PRADESH.PIN-518401 | KURNOOL | ALLUR | ANDHRA PRADESH | 7382269113 |
| ANDHRA PRAGATHI' GRAMEENA BANK | APGB0003208 | ADONI ALURU BUS STAND | ANDHRA PRAGATHI GRAMEENA BANK,DOOR NO 17/137,ALURU ROAD,NEAR OLD BUS STAND,ADONI TOWN,KURNOOL(DIST),ANDHRA PRADESH.PIN-518301 | KURNOOL | ADONI ALURU BUS STAND | ANDHRA PRADESH | 7382261418 |
| ANDHRA PRAGATHI' GRAMEENA BANK | APGB0003209 | RANGAPURAM | DHONE ROAD, RANGAPURAM VILLAGE,BETAMCHERLA MANDAL,KURNOOL(DIST),ANDHRA PRADESH.PIN-518598 | KURNOOL | RANGAPURAM | ANDHRA PRADESH | 9491039812 |
| ANDHRA PRAGATHI' GRAMEENA BANK | APGB0003210 | C BELAGAL | ANDHRA PRAGATHI GRAMEENA BANK,DNO 3-238-1-2,C BELAGAL (VILL & POST),KURNOOL (DIST),ANDRHA PRADESH. PIN-518462 | KURNOOL | C BELAGAL | ANDHRA PRADESH | 7901291752 |
| ANDHRA PRAGATHI' GRAMEENA BANK | APGB0003211 | CHINNA TEKUR | ANDHRA PRAGATHI GRAMEENA BANK,DNO 1-9 E,BESIDE ELECTRIC POWER STATION,CHINNA TEKUR(VILL & POST),KALLUR MANDAL,KURNOOL(DIST),ANDHRA PRADESH.PIN-518218 | KURNOOL | CHINNA TEKUR | ANDHRA PRADESH | 7901291753 |
| ANDHRA PRAGATHI' GRAMEENA BANK | APGB0003212 | PERUSOMALA | ANDHRA PRAGATHI GRAMEENA BANK,PERUSOMALA BRANCH, PERUSOMALA(VILLAGE),SANJAMALA(MANDAL),KURNOOL(DIST),ANDHRA PRADESH.PIN-518166 | KURNOOL | PERUSOMALA | ANDHRA PRADESH | 9490158152 |
| ANDHRA PRAGATHI' GRAMEENA BANK | APGB0004000 | NELLORE RO | ANDHRA PRAGATHI GRAMEENA BANK,REGIONAL OFFICE,RITHWIK ENCLAVE,NEAR CURRENT OFFICE CENTRE,NELLORE-524004 | SPSR NELLORE | NELLORE | ANDHRA PRADESH | 9490158027 |
| ANDHRA PRAGATHI' GRAMEENA BANK | APGB0004001 | NELLORE MAIN | NELLORE MAIN BRANCH  SRINIVASA AGRAHARAM, NEAR VIJAYA MAHAL GATE  NELLORE,  NELLORE DISTRICTPIN 524001 | NELLORE | NELLORE | ANDHRA PRADESH | 2328514 |
| ANDHRA PRAGATHI' GRAMEENA BANK | APGB0004002 | VAKADU | VAKADU – 524415 VAKADU MANDAL NELLORE DISTRICT | NELLORE | VAKADU | ANDHRA PRADESH | 240256 |
| ANDHRA PRAGATHI' GRAMEENA BANK | APGB0004003 | PELLAKURU | PELLAKURU – 524129 PELLAKURU MANDAL NELLORE DISTRICT | NELLORE | PELLAKURU | ANDHRA PRADESH | 278524 |
| ANDHRA PRAGATHI' GRAMEENA BANK | APGB0004004 | JAGADEVIPETA | JAGADEVIPETA – 524332 INDUKURPET MANDAL NELLORE DISTRICT | NELLORE | JAGADEVIPETA | ANDHRA PRADESH | 2381123 |
| ANDHRA PRAGATHI' GRAMEENA BANK | APGB0004006 | GANDIPALEM | GANDIPALEM – 524235 UDAYAGIRI MANDAL NELLORE DISTRICT | NELLORE | GANDIPALEM | ANDHRA PRADESH | 228434 |
| ANDHRA PRAGATHI' GRAMEENA BANK | APGB0004007 | KASUMUR | KASUMURU – 524325 VENKATACHALAM MANDAL NELLORE DISTRICT | NELLORE | KASUMUR | ANDHRA PRADESH | 2398977 |
| ANDHRA PRAGATHI' GRAMEENA BANK | APGB0004008 | NELLORE – VEDAYAPALEM | NELLORE  VEDAYAPALEM BRANCH VEDAYAPALEM,  NELLORE, NELLORE DISTRICT. PIN 524004 | NELLORE | NELLORE | ANDHRA PRADESH | 2339709 |
| ANDHRA PRAGATHI' GRAMEENA BANK | APGB0004009 | VAVILLA | VAVILLAGEA – 524318 VIDAVALURU MANDAL NELLORE DISTRICT | NELLORE | VAVILLA | ANDHRA PRADESH | 287980 |
| ANDHRA PRAGATHI' GRAMEENA BANK | APGB0004010 | BANGARUPET | BANGARUPET -524404 VENKATAGIRI MANDAL NELLORE DISTRICT | NELLORE | BANGARUPETA | ANDHRA PRADESH | 257474 |
| ANDHRA PRAGATHI' GRAMEENA BANK | APGB0004011 | KURUGONDA | KURUGONDA – 524402 OZILI MANDAL NELLORE DISTRICT | NELLORE | KURUGONDA | ANDHRA PRADESH | 227922 |
| ANDHRA PRAGATHI' GRAMEENA BANK | APGB0004012 | GOURAVARAM | GOWRAVARAM – 524147 KAVALI MANDAL NELLORE DISTRICT | NELLORE | GOURAVARAM | ANDHRA PRADESH | 255501 |
| ANDHRA PRAGATHI' GRAMEENA BANK | APGB0004013 | CHILAKALAMARI | CHILAKALAMARRI – 524302  ANANTHASAGARAM MANDAL NELLORE DISTRICT | NELLORE | CHILAKALAMARI | ANDHRA PRADESH | 239444 |
| ANDHRA PRAGATHI' GRAMEENA BANK | APGB0004014 | MARRIPADU | MARRIPADU – 524312  MARRIPADU MANDAL NELLORE DISTRICT | NELLORE | MARRIPADU | ANDHRA PRADESH | 228922 |
| ANDHRA PRAGATHI' GRAMEENA BANK | APGB0004015 | CHAKALAKONDA | CHAKALAKONDA –524221 VINJAMURU MANDAL NELLORE DISTRICT | NELLORE | CHAKALAKONDA | ANDHRA PRADESH | 240015 |
| ANDHRA PRAGATHI' GRAMEENA BANK | APGB0004016 | SIDDANAKONDURU | SIDDANAKONDURU – 524225 KALIGIRI MANDAL NELLORE DISTRICT | NELLORE | SIDDANAKONDURU | ANDHRA PRADESH | 247834 |
| ANDHRA PRAGATHI' GRAMEENA BANK | APGB0004017 | MALLAM | MALLAM – 524403 CHITTAMURU MANDAL NELLORE DISTRICT | NELLORE | MALLAM | ANDHRA PRADESH | 257123 |
| ANDHRA PRAGATHI' GRAMEENA BANK | APGB0004018 | BRAHMANAKRAKA | BRAHMANAKRAKA –524228 JALADANKI MANDAL NELLORE DISTRICT | NELLORE | BRAHMANAKRAKA | ANDHRA PRADESH | 258497 |
| ANDHRA PRAGATHI' GRAMEENA BANK | APGB0004019 | POOLATHOTA | POOLATHOTA – 524123 DORAVARISATRAM MANDAL NELLORE DISTRICT | NELLORE | POOLATHOTA | ANDHRA PRADESH | 278022 |
| ANDHRA PRAGATHI' GRAMEENA BANK | APGB0004020 | UTKUR | UTUKURU – 524318 VIDAVALURU MANDAL NELLORE DISTRICT | NELLORE | UTKUR | ANDHRA PRADESH | 229377 |
| ANDHRA PRAGATHI' GRAMEENA BANK | APGB0004021 | TALAHANCHI | TALAMANCHI – 524315 KODAVALURU MANDAL NELLORE DISTRICT | NELLORE | TALAHANCHI | ANDHRA PRADESH | 277185 |
| ANDHRA PRAGATHI' GRAMEENA BANK | APGB0004022 | EDURU | EDURU – 524311 T.P.GUDUR MANDAL NELLORE DISTRICT | NELLORE | EDURU | ANDHRA PRADESH | 2371722 |
| ANDHRA PRAGATHI' GRAMEENA BANK | APGB0004023 | KONDAPURAM | KONDAPURAM (N) – 524239 KONDAPURAM MANDAL NELLORE DISTRICT | NELLORE | KONDAPURAM | ANDHRA PRADESH | 257434 |
| ANDHRA PRAGATHI' GRAMEENA BANK | APGB0004025 | GUNAPADU | GUNAPADU – 524492 CHITTAMURU MANDAL NELLORE DISTRICT | NELLORE | GUNAPADU | ANDHRA PRADESH | 227833 |
| ANDHRA PRAGATHI' GRAMEENA BANK | APGB0004026 | MANGA NELLORE | MANGANELLORE – 524121  SULLURUPETA MANDAL NELLORE DISTRICT | NELLORE | MANGA NELLORE | ANDHRA PRADESH | 276631 |
| ANDHRA PRAGATHI' GRAMEENA BANK | APGB0004027 | VEGURU | VEGURU –524137 KOVURU MANDAL NELLORE DISTRICT | NELLORE | VEGURU | ANDHRA PRADESH | 282007 |
| ANDHRA PRAGATHI' GRAMEENA BANK | APGB0004028 | MALAVYA NAGAR BRANCH, GUDUR | GUDUR(N) MALAVYA  NAGAR BRANCH M.V.NAGAR,  GUDUR MANDAL NELLORE DISTRICT.PIN – 524101 | NELLORE | GUDUR | ANDHRA PRADESH | 253642 |
| ANDHRA PRAGATHI' GRAMEENA BANK | APGB0004030 | DAKKILI | DAKKILI – 524132 DAKKILI MANDAL NELLORE DISTRICT | NELLORE | DAKKILI | ANDHRA PRADESH | 258132 |
| ANDHRA PRAGATHI' GRAMEENA BANK | APGB0004032 | ADURUPALLI | ADURUPALLI -524342 (SO) DACHURU  CHEJARLA MANDAL NELLORE DISTRICT | NELLORE | ADURUPALLI | ANDHRA PRADESH | 228456 |
| ANDHRA PRAGATHI' GRAMEENA BANK | APGB0004033 | GUDUR(N) | GUDURU (N) MAIN BRANCH ICS ROAD,  GUDUR MANDAL NELLORE DISTRICT.  PIN  524101 | NELLORE | GUDUR | ANDHRA PRADESH | 251706 |
| ANDHRA PRAGATHI' GRAMEENA BANK | APGB0004034 | KULLUR | KULLURU – 524343 KALUVOY MANDAL NELLORE DISTRICT | NELLORE | KULLUR | ANDHRA PRADESH | 213440 |
| ANDHRA PRAGATHI' GRAMEENA BANK | APGB0004035 | MAMUDURU | MAMUDURU – 524309 CHEJARLA MANDAL NELLORE DISTRICT | NELLORE | MAMUDURU | ANDHRA PRADESH | 239018 |
| ANDHRA PRAGATHI' GRAMEENA BANK | APGB0004036 | NANDI PADU | NANDIPADU –524230 DUTTALURU MANDAL NELLORE DISTRICT | NELLORE | NANDI PADU | ANDHRA PRADESH | 227228 |
| ANDHRA PRAGATHI' GRAMEENA BANK | APGB0004037 | MOHAMMADAPURAM | MOHAMADAPURAM – 524309, VIRUR (S.O.),  PODALAKURU MANDAL NELLORE DISTRICT | NELLORE | MOHAMMADAPURAM | ANDHRA PRADESH | 222428 |
| ANDHRA PRAGATHI' GRAMEENA BANK | APGB0004038 | GUNDEMADAKALA | GUNDEMADAKALA-524228 VINJAMURU MANDAL NELLORE DISTRICT | NELLORE | GUNDEMADAKALA | ANDHRA PRADESH | 259020 |
| ANDHRA PRAGATHI' GRAMEENA BANK | APGB0004039 | ALLUR | ALLURU -524315 ALLURU MANDAL NELLORE DISTRICT | NELLORE | SINGAPETA | ANDHRA PRADESH | 276606 |
| ANDHRA PRAGATHI' GRAMEENA BANK | APGB0004040 | CHINTALAPALEM | CHINTALAPALEM – 524332 JALADANKI MANDAL NELLORE DISTRICT | NELLORE | CHINTALAPALEM | ANDHRA PRADESH | 211553 |
| ANDHRA PRAGATHI' GRAMEENA BANK | APGB0004042 | PEDAPUTTEDU | PEDAPUTTEDU – 524317 DAGADARTHI MANDAL NELLORE DISTRICT | NELLORE | PEDAPUTTEDU | ANDHRA PRADESH | 289190 |
| ANDHRA PRAGATHI' GRAMEENA BANK | APGB0004043 | RUDRAKOTA | RUDRAKOTA – 524203 KAVALI MANDAL NELLORE DISTRICT | NELLORE | RUDRAKOTA | ANDHRA PRADESH | 258050 |
| ANDHRA PRAGATHI' GRAMEENA BANK | APGB0004044 | VASILI | VASILI – 524308 (VIA) SANGAM,  ATMAKURU MANDAL NELLORE DISTRICT | NELLORE | VASILI | ANDHRA PRADESH | 242026 |
| ANDHRA PRAGATHI' GRAMEENA BANK | APGB0004045 | NIDIGUNTAPALEM | NIDIGUNTAPALEM – 524323  VENKATACHALAM MANDAL NELLORE DISTRICT | NELLORE | NIDIGUNTAPALEM | ANDHRA PRADESH | 2386668 |
| ANDHRA PRAGATHI' GRAMEENA BANK | APGB0004047 | DUVUURU | DUVVURU – 524306 SANGAM MANDAL NELLORE DISTRICT | NELLORE | DUVUURU | ANDHRA PRADESH | 281136 |
| ANDHRA PRAGATHI' GRAMEENA BANK | APGB0004048 | JONNAWADA | JONNAWADA – 524331  BUCHIREDDYPALEM MANDAL NELLORE DISTRICT | NELLORE | JONNAWADA | ANDHRA PRADESH | 212648 |
| ANDHRA PRAGATHI' GRAMEENA BANK | APGB0004049 | INDUKURPET | INDUKURPET – 524314 INDUKURPET MANDAL NELLORE DISTRICT | NELLORE | INDUKURPET | ANDHRA PRADESH | 2384276 |
| ANDHRA PRAGATHI' GRAMEENA BANK | APGB0004050 | KAVALI | KAVALI – 524201 KAVALI MANDAL NELLORE DISTRICT | NELLORE | KAVALI | ANDHRA PRADESH | 243736 |
| ANDHRA PRAGATHI' GRAMEENA BANK | APGB0004065 | NAIDUPET | NAIDUPETA –524126 NAIDUPETA MANDAL NELLORE DISTRICT | NELLORE | NAIDUPET | ANDHRA PRADESH | 248128 |
| ANDHRA PRAGATHI' GRAMEENA BANK | APGB0004066 | VENKATAGIRI | VENKATAGIRI – 524132 VENKATAGIRI MANDAL NELLORE DISTRICT | NELLORE | VENKATAGIRI | ANDHRA PRADESH | 257105 |
| ANDHRA PRAGATHI' GRAMEENA BANK | APGB0004067 | RAPUR | RAPURU – 524408 RAPURU MANDAL NELLORE DISTRICT | NELLORE | RAPUR | ANDHRA PRADESH | 226126 |
| ANDHRA PRAGATHI' GRAMEENA BANK | APGB0004071 | VINJAMUR | VINJAMOOR – 524228 VINJAMOOR MANDAL NELLORE DISTRICT | NELLORE | VINJAMUR | ANDHRA PRADESH | 249363 |
| ANDHRA PRAGATHI' GRAMEENA BANK | APGB0004072 | NARRAWADA | NARRAWADA – 524222 DUTTALURU MANDAL NELLORE DISTRICT | NELLORE | NARRAWADA | ANDHRA PRADESH | 240621 |
| ANDHRA PRAGATHI' GRAMEENA BANK | APGB0004073 | UDAYAGIRI | UDAYAGIRI – 524226 UDAYAGIRI MANDAL NELLORE DISTRICT | NELLORE | UDAYAGIRI | ANDHRA PRADESH | 229246 |
| ANDHRA PRAGATHI' GRAMEENA BANK | APGB0004074 | KOVUR | KOVURU – 524137 KOVURU MANDAL NELLORE DISTRICT | NELLORE | KOVUR | ANDHRA PRADESH | 271010 |
| ANDHRA PRAGATHI' GRAMEENA BANK | APGB0004075 | BADDEVOLU | BADDEVOLU – 524405 MANUBOLU MANDAL NELLORE DISTRICT | NELLORE | BADDEVOLU | ANDHRA PRADESH | 2394443 |
| ANDHRA PRAGATHI' GRAMEENA BANK | APGB0004083 | TIKKAVARAM | TIKKAVARAM – 524412 CHILLAKURU MANDAL NELLORE DISTRICT | NELLORE | TIKKAVARAM | ANDHRA PRADESH | 255828 |
| ANDHRA PRAGATHI' GRAMEENA BANK | APGB0004084 | BUTCHIREDDIPALEM | BUTCHIREDDYPALEM –524305 BUTCHIREDDYPALEM MANDAL NELLORE DISTRICT | NELLORE | VAVVURU | ANDHRA PRADESH | 273937 |
| ANDHRA PRAGATHI' GRAMEENA BANK | APGB0004087 | SULLURPET | SULLURPET * – 524121 SULLURUPETA MANDAL NELLORE DISTRICT | NELLORE | SULLURPET | ANDHRA PRADESH | 241003 |
| ANDHRA PRAGATHI' GRAMEENA BANK | APGB0004093 | ATMAKUR(N) | ATMAKURU (N) -524322 ATMAKURU MANDAL NELLORE DISTRICT | NELLORE | ATMAKUR | ANDHRA PRADESH | 221681 |
| ANDHRA PRAGATHI' GRAMEENA BANK | APGB0004097 | RAJUPALEM | NORTH RAJUPALEM – 524366 NORTH RAJUPALEM MANDAL NELLORE DISTRICT | NELLORE | RAJUPALEM | ANDHRA PRADESH | 275858 |
| ANDHRA PRAGATHI' GRAMEENA BANK | APGB0004098 | PODALAKUR | PODALAKURU  – 524345 PODALAKURU MANDAL NELLORE DISTRICT | NELLORE | PODALAKUR | ANDHRA PRADESH | 225962 |
| ANDHRA PRAGATHI' GRAMEENA BANK | APGB0004100 | KALUVOY | KALUVOY – 524643 KALUVOY MANDAL NELLORE DISTRICT | NELLORE | KALUVOY | ANDHRA PRADESH | 235456 |
| ANDHRA PRAGATHI' GRAMEENA BANK | APGB0004101 | STONEHOUSEPET BRANCH, NELLORE | NELLORE  STONE HOUSE PET BRANCH STONE HOUSE PET,  NELLORE  NELLORE DISTRICTPIN 524002 | NELLORE | NELLORE | ANDHRA PRADESH | 2339123 |
| ANDHRA PRAGATHI' GRAMEENA BANK | APGB0004103 | MUTHUKUR | MUTHUKURU –524344 MUTHUKURU MANDAL NELLORE DISTRICT | NELLORE | MUTHUKUR | ANDHRA PRADESH | 2377619 |
| ANDHRA PRAGATHI' GRAMEENA BANK | APGB0004104 | CHEJERLA | CHEJARLA – 524341 CHEJARLA MANDAL NELLORE DISTRICT | NELLORE | CHEJERLA | ANDHRA PRADESH | 234938 |
| ANDHRA PRAGATHI' GRAMEENA BANK | APGB0004111 | KALIGIRI | KALIGIRI – 524224 KALIGIRI MANDAL NELLORE DISTRICT | NELLORE | KALIGIRI | ANDHRA PRADESH | 248652 |
| ANDHRA PRAGATHI' GRAMEENA BANK | APGB0004112 | A.K.NAGAR , NELLORE | NELLORE  A.K. NAGAR BRANCH OPP: DISTRICT HEAD QUARTERTS HOSPITAL, NELLORE, NELLORE DISTRICT.  PIN 524004 | NELLORE | NELLORE | ANDHRA PRADESH | 326814 |
| ANDHRA PRAGATHI' GRAMEENA BANK | APGB0004113 | TADA | TADAKANDRIGA D.NO.210, RD STREET NELLORE DISTRICT | NELLORE | TADA | ANDHRA PRADESH | 249170 |
| ANDHRA PRAGATHI' GRAMEENA BANK | APGB0004114 | NELLORE, SANGHA MITRA VIDYALAYA | NELLORE-SMV BRANCH-524004, D.NO. 26-1-831, BHAKTHAVATSALA NAGAR, NELLORE, NELLORE DISTRICT. | NELLORE | NELLORE | ANDHRA PRADESH | 318927 |
| ANDHRA PRAGATHI' GRAMEENA BANK | APGB0004115 | MULUMUDI BUS STAND NELLORE | MULUMUDI BUS STAND -524002, D.NO:9-744-745, 1ST FLOOR, MULUMUDI BUS STAND, GVR TOWERS, SANTHAPETA, NELLORE | NELLORE | NELLORE | ANDHRA PRADESH | 313344 |
| ANDHRA PRAGATHI' GRAMEENA BANK | APGB0004116 | KOTA | KOTA MAIN ROAD NEAR GOPAL  REDDY STATUE KOTA NELLORE DISTRICT PIN- 524 411 | NELLORE | KOTA | ANDHRA PRADESH | 229422 |
| ANDHRA PRAGATHI' GRAMEENA BANK | APGB0004117 | JALADANKI | H. NO. 2-33, JALADANKI VIL & PO, JALADANKI  MANDAL, NELLORE DISTRICT, PIN-524 228. | NELLORE | JALADANKTI | ANDHRA PRADESH | 247255 |
| ANDHRA PRAGATHI' GRAMEENA BANK | APGB0004118 | JANATHAPETA-KAVALI | NEAR MASJID COMPLEX, 1ST FLOOR, PEDDA PAVANI ROAD, KAVALI NELLORE DIST. PIN-524 201 | NELLORE | KAVALI | ANDHRA PRADESH | 7382600204 |
| ANDHRA PRAGATHI' GRAMEENA BANK | APGB0004119 | DUVVUR RAMANAMMA WOMEN'S COLLEGE | DUVVUR RAMANAMMA WOMEN'S COLLEGE,  GUDUR,NELLORE DT.-524101 | NELLORE | GUDUR | ANDHRA PRADESH | 250707 |
| ANDHRA PRAGATHI' GRAMEENA BANK | APGB0004120 | VENKATAGIRI CROSS ROADS | D.NO.9/242, CROSS ROADS, VENKATAGIRI, VENKATAGIRI MANDAL NELLORE DISTRICT PIN-524 132 | NELLORE | VENKATAGIRI | ANDHRA PRADESH | 7382600215 |
| ANDHRA PRAGATHI' GRAMEENA BANK | APGB0004121 | PADUGUPADU | 1ST FLOOR , INAMADUGU CENTER VADDEPALEM STREET, PADUGUPADU VILLAGE, KOVUR MANDAL, NELLORE DISTRICT PIN-524 137 | NELLORE | KOVUR | ANDHRA PRADESH | 7382600296 |
| ANDHRA PRAGATHI' GRAMEENA BANK | APGB0004122 | CHILLAKURU | NEAR POST OFFICE, CHILLAKUR VILLAGE, CHILLAKUR MANDAL, NELLORE DISTRICT, PIN-524 412 | NELLORE | GUDUR | ANDHRA PRADESH | 7382600297 |
| ANDHRA PRAGATHI' GRAMEENA BANK | APGB0004123 | KOMMI | KOMMI VILLAGE, KONDAPURAM MANDAL, NELLORE DISTRICT PIN-524201 | NELLORE | KONDAPURAM | ANDHRA PRADESH | 7382600298 |
| ANDHRA PRAGATHI' GRAMEENA BANK | APGB0004124 | PENCHALAKONA | PENCHALAKONA VILLAGE, RAPURU MANDAL, NELLORE DISTRICT,  PIN-524 408 | NELLORE | RAPUR | ANDHRA PRADESH | 7382633815 |
| ANDHRA PRAGATHI' GRAMEENA BANK | APGB0004125 | NELLORE, BALAJI NAGAR | D. NO. 27/1/642, BALAJI NAGAR, NELLORE TOWN, NELLORE DISTRICT,  PIN-524 002 | NELLORE | NELLORE | ANDHRA PRADESH | 7382633817 |
| ANDHRA PRAGATHI' GRAMEENA BANK | APGB0004126 | NELLORE, KISAN NAGAR | D. NO. 28/1/1160, KISAN NAGAR, NELLORE TOWN, NELLORE DISTRICT,  PIN-524002 | NELLORE | NELLORE | ANDHRA PRADESH | 7382633819 |
| ANDHRA PRAGATHI' GRAMEENA BANK | APGB0004127 | DYCUS ROAD BRANCH | 25 5 310, SANJAY GANDHI NAGAR, DYCUS ROAD, PDALAKURU ROAD, NELLORE | NELLORE | NELLORE | ANDHRA PRADESH | 8331012059 |
| ANDHRA PRAGATHI' GRAMEENA BANK | APGB0004128 | MULAPET-NELLORE | 20-194 BESIDE SRI MAHALAKSHMI TEMPLE BRAHMIN STREET MULAPET NELLORE 524003 | NELLORE | NELLORE | ANDHRA PRADESH | 2313344 |
| ANDHRA PRAGATHI' GRAMEENA BANK | APGB0004129 | HARRANATHAPURAM-NELLORE | 16-3-1571 SAHAKAR BHAVAN HARANATHAPURAM NELLORE 524003 | NELLORE | NELLORE | ANDHRA PRADESH | 2318927 |
| ANDHRA PRAGATHI' GRAMEENA BANK | APGB0004130 | CHILDREN PARK ROAD NELLORE | 16-4-1703-1 BEHIND MURALI KRISHNA MANDIRAM CHILDREN PARK ROAD NELLORE | NELLORE | NELLORE | ANDHRA PRADESH | 2326814 |
| ANDHRA PRAGATHI' GRAMEENA BANK | APGB0004131 | MANUBOLU | DOOR NO 11/4,KODANDARAMAPURAM,MANUBOLU-524405 | SPSR NELLORE | MANUBOLU | ANDHRA PRADESH | 2324287 |
| ANDHRA PRAGATHI' GRAMEENA BANK | APGB0004132 | REVUR | D.NO 3/15, SOMASILA ROAD,REVUR,ANANTHASAGARAM(M),PSR NELLORE DIST,ANDHRA PRADESH.PIN-524303 | PSR NELLORE | REVUR | ANDHRA PRADESH | 9492362522 |
| ANDHRA PRAGATHI' GRAMEENA BANK | APGB0004133 | NELLORE RAMACHANDRAPURAM | DOOR NO 2/2/14/2, GANDLA STREET, DABBALA CENTRE,NAWABPET, NELLORE-524002.SPSR NELLORE(DIST). ANDHRA PRADESH | SPSR NELLORE | NELLORE | ANDHRA PRADESH | 9494079049 |
| ANDHRA PRAGATHI' GRAMEENA BANK | APGB0004134 | SULLURUPET-SHAR STREET | 3/3/98 BAPUJI COLONY, GOODS SHED ROAD,SHAR BUS STAND CENTER,SULLURUPET MANDAL,SPSR NELLORE DISTRICT, ANDHRA PRADESH | SPSR NELLORE | SULLURUPET | ANDHRA PRADESH | 9490158328 |
| ANDHRA PRAGATHI' GRAMEENA BANK | APGB0004135 | TUMMALAPENTA | MAIN ROAD,TUMMALAPENTA VILLAGE,KAVALI MANDAL,SPSR NELLORE DISTRICT,ANDHRA PRADESH | SPSR NELLORE | TUMMALAPENTA | ANDHRA PRADESH | 9490158302 |
| ANDHRA PRAGATHI' GRAMEENA BANK | APGB0004136 | MAHIMALUR | MAIN ROAD,MAHIMALUR VILLAGE,ATMAKUR MANDAL,SPSR NELLORE DISTRICT,ANDHRA PRADESH. PIN-524307 | SPSR NELLORE | MAHIMALUR | ANDHRA PRADESH | 9490158279 |
| ANDHRA PRAGATHI' GRAMEENA BANK | APGB0004137 | NELLORE KOTHAKALUVA | DOOR NO 6/6,KOTHA KALUVA CENTER,NELLORE RURAL MANDAL,SPSR NELLORE(DIST),ANDHRA PRADESH. PIN- 524002 | SPS NELLORE | NELLORE | ANDHRA PRADESH | 8985519967 |
| ANDHRA PRAGATHI' GRAMEENA BANK | APGB0004138 | APPARAOPALEM | DOOR NO 2/29,TOORPU VEEDHI, APPARAOPALEM VILLAGE,ATMAKUR MANDAL,SPS NELLORE DIST,ANDHRA PRADESH. PIN- 524322 | SPS NELLORE | APPARAOPALEM | ANDHRA PRADESH | 8985519969 |
| ANDHRA PRAGATHI' GRAMEENA BANK | APGB0004139 | PADURUPALLI | D NO 26/11/468,NEAR SRI VENKATESWARA TEMPLE,PADURUPALLI-524004.NELLORE(DIST) ANDHRA PRADESH | NELLORE | PADURUPALLI | ANDHRA PRADESH | 7382733617 |
| ANDHRA PRAGATHI' GRAMEENA BANK | APGB0005000 | ONGOLE RO | ANDHRA PRAGATHI GRAMEENA BANK,REGIONAL OFFICE,RAAVI ANJANEYULU STREET,BEHIND PARADISE RESTAURANT,KURNOOL ROAD,ONGOLE-523001 | PRAKASAM | ONGOLE | ANDHRA PRADESH | 9490158032 |
| ANDHRA PRAGATHI' GRAMEENA BANK | APGB0005044 | ARTHAVEEDU | ARTHAVEEDU – 523355 MAIN ROAD, (VIA) CUMBUM,  ARTHAVEEDU MANDAL PRAKASAM DISTRICT | PRAKASAM | ARDHAVEEDU | ANDHRA PRADESH | 235322 |
| ANDHRA PRAGATHI' GRAMEENA BANK | APGB0005045 | RACHERLA | RACHERLA-523368 RACHERLA MANDAL PRAKASAM DISTRICT | PRAKASAM | RACHERLA | ANDHRA PRADESH | 247444 |
| ANDHRA PRAGATHI' GRAMEENA BANK | APGB0005046 | MARKAPUR | MARKAPUR-523316 NEHRU BAZAR,  MARKAPUR MANDAL PRAKASAM DISTRICT | PRAKASAM | MARKAPUR | ANDHRA PRADESH | 222633 |
| ANDHRA PRAGATHI' GRAMEENA BANK | APGB0005051 | EDUGUNDLAPADU | EDUGUNDLAPADU – 523269  MADDIPADU MANDAL PRAKASAM DISTRICT | PRAKASAM | EDUGUNDLAPADU | ANDHRA PRADESH | 247305 |
| ANDHRA PRAGATHI' GRAMEENA BANK | APGB0005052 | BESTAVARIPET | BESTAVARIPET – 523334 BESTAVARIPET MANDAL PRAKASAM DISTRICT | PRAKASAM | BESTAVARAPETA | ANDHRA PRADESH | 237283 |
| ANDHRA PRAGATHI' GRAMEENA BANK | APGB0005053 | MUNDLAMUR | MUNDLAMURU – 523264 MUNDLAMURU MANDAL PRAKASAM DISTRICT | PRAKASAM | MUNDLAMUR | ANDHRA PRADESH | 257027 |
| ANDHRA PRAGATHI' GRAMEENA BANK | APGB0005054 | TETTU(MOCHERLA) | TETTU – 523291 GUDLUR MANDAL PRAKASAM DISTRICT | PRAKASAM | TETTU(MOCHERLA) | ANDHRA PRADESH | 278246 |
| ANDHRA PRAGATHI' GRAMEENA BANK | APGB0005055 | DRONADULA | DRONADULA – 523190 MARTUR MANDAL PRAKASAM DISTRICT | PRAKASAM | DRONADULA | ANDHRA PRADESH | 279255 |
| ANDHRA PRAGATHI' GRAMEENA BANK | APGB0005056 | MADDULUR | MADDULURU – 523226  SANTHANUTHALAPADU MANDAL PRAKASAM DISTRICT | PRAKASAM | MADDULUR | ANDHRA PRADESH | 254356 |
| ANDHRA PRAGATHI' GRAMEENA BANK | APGB0005057 | PEDACHERLOPALLI | PEDACHERLOPALLI -523111 PEDACHERLO PALLI MANDAL PRAKASAM DISTRICT | PRAKASAM | PEDACHERLOPALLI | ANDHRA PRADESH | 241183 |
| ANDHRA PRAGATHI' GRAMEENA BANK | APGB0005058 | YERRAGONDAPALEM | YERRAGONDAPALEM-523327 2/168-1, JNR COMPLEX,  BRAHMAMGARI TEMPLE STREET,  YERRAGONDAPALEM MANDAL PRAKASAM DISTRICT | PRAKASAM | YERRAGONDAPALEM | ANDHRA PRADESH | 254239 |
| ANDHRA PRAGATHI' GRAMEENA BANK | APGB0005059 | GIDDALUR | GIDDALUR-523357 GIDDALUR MANDAL PRAKASAM DISTRICT | PRAKASAM | GIDDALUR | ANDHRA PRADESH | 242012 |
| ANDHRA PRAGATHI' GRAMEENA BANK | APGB0005060 | BALLIKURAVA | BALLIKURAVA -523301 BALLIKURAVA MANDAL PRAKASAM DISTRICT | PRAKASAM | BALLIKURAVA | ANDHRA PRADESH | 274426 |
| ANDHRA PRAGATHI' GRAMEENA BANK | APGB0005061 | CHODAVARAM | CHODAVARAM – 523279 KONDEPI MANDAL PRAKASAM DISTRICT | PRAKASAM | CHODAVARAM | ANDHRA PRADESH | 249319 |
| ANDHRA PRAGATHI' GRAMEENA BANK | APGB0005062 | KUNDURU | KUNDURU – 523303  SANTHAMAGULUR MANDAL PRAKASAM DISTRICT | PRAKASAM | KUNDURU | ANDHRA PRADESH | 273221 |
| ANDHRA PRAGATHI' GRAMEENA BANK | APGB0005063 | VEMULAPADU | VEMULAPADU – 523246  HANUMANTHUNIPADU MANDAL PRAKASAM DISTRICT | PRAKASAM | VEMULAPADU | ANDHRA PRADESH | 270222 |
| ANDHRA PRAGATHI' GRAMEENA BANK | APGB0005064 | KARUMANCHI | KARUMANCHI – 523272 TANGUTUR MANDAL PRAKASAM DISTRICT | PRAKASAM | KARUMANCHI | ANDHRA PRADESH | 277090 |
| ANDHRA PRAGATHI' GRAMEENA BANK | APGB0005068 | MUNDLAPADU | MUNDLAPADU-523367 GIDDALUR MANDAL PRAKASAM DISTRICT | PRAKASAM | GIDDALUR | ANDHRA PRADESH | 245033 |
| ANDHRA PRAGATHI' GRAMEENA BANK | APGB0005069 | CUMBUM | CUMBUM-523333 14-12, MARKET STREET,  CUMBUM MANDAL PRAKASAM DISTRICT | PRAKASAM | CUMBUM | ANDHRA PRADESH | 232282 |
| ANDHRA PRAGATHI' GRAMEENA BANK | APGB0005070 | PAMIDIPADU | PAMIDIPADU – 523216 KORISAPADU MANDAL PRAKASAM DISTRICT | PRAKASAM | PAMIDIPADU | ANDHRA PRADESH | 256430 |
| ANDHRA PRAGATHI' GRAMEENA BANK | APGB0005078 | EEDUMUDI | EEDUMUDI – 523186 NAGULUPPALAPADU MANDAL PRAKASAM DISTRICT | PRAKASAM | EEDUMUDI | ANDHRA PRADESH | 275262 |
| ANDHRA PRAGATHI' GRAMEENA BANK | APGB0005080 | BODDIKURAPADU | BODDIKURAPADU -523253 (VIA)UPPALAPADU,  TALLURU MANDAL PRAKASAM DISTRICT | PRAKASAM | BODDIKURAPADU | ANDHRA PRADESH | 259100 |
| ANDHRA PRAGATHI' GRAMEENA BANK | APGB0005082 | KOPPERAPADU | KOPPERAPADU – 523303 BALLIKURAVA MANDAL PRAKASAM DISTRICT | PRAKASAM | KOPPERAPADU | ANDHRA PRADESH | 278202 |
| ANDHRA PRAGATHI' GRAMEENA BANK | APGB0005085 | CHIMAKURTHI | CHIMAKURTHI – 523226 CHIMAKURTHI MANDAL PRAKASAM DISTRICT | PRAKASAM | CHIMAKURTHI | ANDHRA PRADESH | 272660 |
| ANDHRA PRAGATHI' GRAMEENA BANK | APGB0005086 | GALIZERUGULLA | GALIZERUGULLA-523346 BESTAVARIPET  MANDAL PRAKASAM DISTRICT | PRAKASAM | GALIZERUGULLA | ANDHRA PRADESH | 200088 |
| ANDHRA PRAGATHI' GRAMEENA BANK | APGB0005088 | AMMANAGUDIPADU | AMMANAGUDIPADU – 523330 DUPADU(S.O.)  YERRAGONDAPALEM MANDAL, PRAKASAM DISTRICT | PRAKASAM | AMMANAGUDIPADU | ANDHRA PRADESH | 228341 |
| ANDHRA PRAGATHI' GRAMEENA BANK | APGB0005089 | KONDAPI | KONDAPI – 523270 KONDAPI MANDAL PRAKASAM DISTRICT | PRAKASAM | KONDAPI | ANDHRA PRADESH | 225210 |
| ANDHRA PRAGATHI' GRAMEENA BANK | APGB0005090 | PODILI | PODILI – 523240 PODILI MANDAL PRAKASAM DISTRICT | PRAKASAM | PODILI | ANDHRA PRADESH | 243786 |
| ANDHRA PRAGATHI' GRAMEENA BANK | APGB0005091 | PULLALACHERUVU | PULLALACHERUVU-523328 PULLALACHERUVU MANDAL PRAKASAM DISTRICT | PRAKASAM | PULLALACHERUVU | ANDHRA PRADESH | 252257 |
| ANDHRA PRAGATHI' GRAMEENA BANK | APGB0005092 | ONGOLE MARKET CENTRE | ONGOLEMARKET CENTRE  BRANCH SANTHAPETA,  ONGOLE, PRAKASAM DISTRICT.  PIN  523002 | PRAKASAM | ONGOLE | ANDHRA PRADESH | 227500 |
| ANDHRA PRAGATHI' GRAMEENA BANK | APGB0005094 | MEDARAMETLA BRANCH | MEDARAMETLA –523212 KORISAPDU MANDAL PRAKASAM DISTRICT | PRAKASAM | KORISAPADU | ANDHRA PRADESH | 252996 |
| ANDHRA PRAGATHI' GRAMEENA BANK | APGB0005095 | ULAVAPADU | ULAVAPADU – 523292 ULAVAPADU MANDAL PRAKASAM DISTRICT | PRAKASAM | ULAVAPADU | ANDHRA PRADESH | 274921 |
| ANDHRA PRAGATHI' GRAMEENA BANK | APGB0005096 | PAMUR | PAMURU – 523108 PAMURU MANDAL PRAKASAM DISTRICT | PRAKASAM | PAMUR | ANDHRA PRADESH | 246888 |
| ANDHRA PRAGATHI' GRAMEENA BANK | APGB0005098 | GAJJALAKONDA | GAJJALAKONDA-523315 MARKAPUR MANDAL PRAKASAM DISTRICT | PRAKASAM | GAJJALAKONDA | ANDHRA PRADESH | 247234 |
| ANDHRA PRAGATHI' GRAMEENA BANK | APGB0005099 | KURICHEDU | KURICHEDU – 523304 KURICHEDU MANDAL PRAKASAM DISTRICT | PRAKASAM | KURICHEDU | ANDHRA PRADESH | 276131 |
| ANDHRA PRAGATHI' GRAMEENA BANK | APGB0005102 | SINGARAYAKONDA | SINGARAYAKONDA –523101  SINGARAYAKONDA MANDAL PRAKASAM DISTRICT | PRAKASAM | SINGARAYAKONDA | ANDHRA PRADESH | 238107 |
| ANDHRA PRAGATHI' GRAMEENA BANK | APGB0005105 | MARTURU | MARTURU – 523301 MARTURU MANDAL PRAKASAM DISTRICT | PRAKASAM | MARTURU | ANDHRA PRADESH | 272211 |
| ANDHRA PRAGATHI' GRAMEENA BANK | APGB0005106 | DARSI | DARSI – 523247 DARSI MANDAL PRAKASAM DISTRICT | PRAKASAM | DARSI | ANDHRA PRADESH | 253570 |
| ANDHRA PRAGATHI' GRAMEENA BANK | APGB0005107 | KARAMCHEDU | KARAMCHEDU – 523168 KARAMCHEDU MANDAL PRAKASAM DISTRICT | PRAKASAM | KARAMCHEDU | ANDHRA PRADESH | 242155 |
| ANDHRA PRAGATHI' GRAMEENA BANK | APGB0005108 | PANDILLA  PALLE | PANDILLAPALLI – 523184 VETAPALEM MANDAL PRAKASAM DISTRICT | PRAKASAM | PANDILLA  PALLE | ANDHRA PRADESH | 247142 |
| ANDHRA PRAGATHI' GRAMEENA BANK | APGB0005109 | PARCHOOR | PARCHURU – 523169 PARCHURU MANDAL PRAKASAM DISTRICT | PRAKASAM | PARCHOOR | ANDHRA PRADESH | 243599 |
| ANDHRA PRAGATHI' GRAMEENA BANK | APGB0005110 | MUNGAMUR ROAD, ONGOLE BRANCH | ONGOLE  MUNGAMUR ROAD BRANCH MUNGAMUR  ROAD,  ONGOLE  PRAKASAM DISTRICT.  PIN 523002 | PRAKASAM | ONGOLE | ANDHRA PRADESH | 235290 |
| ANDHRA PRAGATHI' GRAMEENA BANK | APGB0005111 | THIPPAYAPALEM | THIPPAYAPALEM-523329 MARKAPUR MANDAL PRAKASAM DISTRICT | PRAKASAM | THIPPAYAPALEM | ANDHRA PRADESH | 220110 |
| ANDHRA PRAGATHI' GRAMEENA BANK | APGB0005130 | NAIDU PALEM | NAIDUPALEM-523327 PULLALACHERUVU MANDAL PRAKASAM DISTRICT | PRAKASAM | NAIDU PALEM | ANDHRA PRADESH | 205050 |
| ANDHRA PRAGATHI' GRAMEENA BANK | APGB0005132 | TRIPURANTAKAM | TRIPURANTHAKAM-523326 TRIPURANTAKAM MANDAL PRAKASAM DISTRICT | PRAKASAM | TRIPURANTHAKAM | ANDHRA PRADESH | 256221 |
| ANDHRA PRAGATHI' GRAMEENA BANK | APGB0005152 | NUTHALAPADU | NUTHALAPADU – 523169 PARCHUR MANDAL PRAKASAM DISTRICT | PRAKASAM | NUTHALAPADU | ANDHRA PRADESH | 249220 |
| ANDHRA PRAGATHI' GRAMEENA BANK | APGB0005158 | MARRIPUDI | MARRIPUDI – 523242 MARRIPUDI MANDAL PRAKASAM DISTRICT | PRAKASAM | MARRIPUDI | ANDHRA PRADESH | 240619 |
| ANDHRA PRAGATHI' GRAMEENA BANK | APGB0005159 | AVULAMANDA | AVULAMANDA -523304 KURICHEDU MANDAL PRAKASAM DISTRICT | PRAKASAM | AVULAMANDA | ANDHRA PRADESH | 275108 |
| ANDHRA PRAGATHI' GRAMEENA BANK | APGB0005168 | ONGOLE- MAIN | ONGOLE  MAIN BRANCH OPP: RTC BUS STAND,  ONGOLE PRAKASAM DISTRICT. PIN 523002 | PRAKASAM | ONGOLE | ANDHRA PRADESH | 233067 |
| ANDHRA PRAGATHI' GRAMEENA BANK | APGB0005169 | ADDANKI | ADDANKI -523201 ADDANKI MANDAL PRAKASAM DISTRICT | PRAKASAM | ADDANKI | ANDHRA PRADESH | 223214 |
| ANDHRA PRAGATHI' GRAMEENA BANK | APGB0005186 | KANDUKUR | KANDUKURU – 523105 KANDUKURU MANDAL PRAKASAM DISTRICT | PRAKASAM | KANDUKUR | ANDHRA PRADESH | 223907 |
| ANDHRA PRAGATHI' GRAMEENA BANK | APGB0005188 | CHIRALA | CHIRALA – 523155 CHIRALA MANDAL PRAKASAM DISTRICT | PRAKASAM | CHIRALA | ANDHRA PRADESH | 237303 |
| ANDHRA PRAGATHI' GRAMEENA BANK | APGB0005191 | KANIGIRI | KANIGIRI –523230 KANIGIRI MANDAL PRAKASAM DISTRICT | PRAKASAM | KANIGIRI | ANDHRA PRADESH | 274004 |
| ANDHRA PRAGATHI' GRAMEENA BANK | APGB0005192 | CHERUKURU | CHERUKURU-522 118 PARACHARU MANDAL PRAKASAM DISTRICT | PRAKASAM | PARCHOOR | ANDHRA PRADESH | 240599 |
| ANDHRA PRAGATHI' GRAMEENA BANK | APGB0005193 | KOMAROLE | KOMAROLU-523 373 D.NO.5-243, SRIRAM NAGAR,  KOMAROLU MANDAL, PRAKASAM DISTRICT | PRAKASAM | KOMAROLE | ANDHRA PRADESH | 248001 |
| ANDHRA PRAGATHI' GRAMEENA BANK | APGB0005194 | MUPPAVARAM | MUPPAVARAM-523 261 J. PANGALURU MANDAL PRAKASAM DISTRICT | PRAKASAM | MUPPAVARAM | ANDHRA PRADESH | 257100 |
| ANDHRA PRAGATHI' GRAMEENA BANK | APGB0005195 | PERNAMITTA | PERNAMITTA-523 225 D.NO.1-60-1, SANTHANUTHALAPADU MANDAL PRAKASAM DISTRICT | PRAKASAM | ONGOLE | ANDHRA PRADESH | 256699 |
| ANDHRA PRAGATHI' GRAMEENA BANK | APGB0005196 | KOTHAPETA | KOTHAPETA-523 157 D.NO.9-14-6, E-SEVA BUILDING, BANK COLONY, KOTHAPETA VILLAGEAGE, VETAPALEM MANDAL, PRAKASAM DISTRICT | PRAKASAM | CHIRALA | ANDHRA PRADESH | 237722 |
| ANDHRA PRAGATHI' GRAMEENA BANK | APGB0005197 | VALAPARLA | D.NO.5-31, I FLOOR VALAPARLA,  MARTUR MANDAL, PRAKASAM DISTRICT,  PIN- 523 260 | PRAKASAM | VALAPARLA | ANDHRA PRADESH | 275199 |
| ANDHRA PRAGATHI' GRAMEENA BANK | APGB0005198 | KAMEPALLY | D.NO.3/70, KAMEPALLI,JARUGUMILLI MANDAL, PRAKASAM DISTRICT, PIN-523 271 | PRAKASAM | KAMEPALLY | ANDHRA PRADESH | 231369 |
| ANDHRA PRAGATHI' GRAMEENA BANK | APGB0005199 | INKOLLU | INKOLLUU – 523186 D.NO:11-121, PARUCHURU ROADINKOLLU (V) & (M), PRAKASAM (DIST). | PRAKASAM | INKOLLU | ANDHRA PRADESH | 244170 |
| ANDHRA PRAGATHI' GRAMEENA BANK | APGB0005200 | UPPUGUNDUR | D.NO.5-41/1, UPPUGUNDURU VILLAGE, NAGULUPPALAPADU MANDAL, PRAKASAM DISTRICT PIN-523 186 | PRAKASAM | UPPUGUNDUR | ANDHRA PRADESH | 275155 |
| ANDHRA PRAGATHI' GRAMEENA BANK | APGB0005201 | CHINAGANJAM | D.NO.2/128, 1 FLOOR, MAIN ROAD, CHINAGANJAM (VIL & MANDAL), PRAKASAM DISTRICT PIN-523 135 | PRAKASAM | CHINAGANJAM | ANDHRA PRADESH | 241170 |
| ANDHRA PRAGATHI' GRAMEENA BANK | APGB0005202 | TANGUTURU | G.T. ROAD, TANGUTURU VILLAGE & MANDAL, PRAKASAM DISTRICT PIN-523 274 | PRAKASAM | TANGUTURU | ANDHRA PRADESH | 242075 |
| ANDHRA PRAGATHI' GRAMEENA BANK | APGB0005203 | SANTHANUTHALAPADU | D.NO.3-33, SANTHANUTHALAPADU VILLAGE & POST, SANTHANUTHALAPADU MANDAL PRAKASAM DISTRICT PIN-523 225 | PRAKASAM | SANTHANUTHALAPADU | ANDHRA PRADESH | 276559 |
| ANDHRA PRAGATHI' GRAMEENA BANK | APGB0005204 | GANDHI BAZAR, ONGOLE | GANDHI BAZAR-523001,D.NO:26-1-67/68, PAPPU BAZAR, GANDHI ROAD, ONGOLE,PRAKASAM(DIST) | PRAKASAM | ONGOLE | ANDHRA PRADESH | 281369 |
| ANDHRA PRAGATHI' GRAMEENA BANK | APGB0005205 | THROVAGUNTA | D.NO.2-13, MAIN ROAD, THROVAGUNTA VIL & PO, ONGOLE MANDAL, PRAKASAM  DISTRICT PIN- 523 262 | PRAKASAM | ONGOLE | ANDHRA PRADESH | 246669 |
| ANDHRA PRAGATHI' GRAMEENA BANK | APGB0005206 | VEERA RAGHAVUNI KOTA | V.R.KOTA-523113 H.NO:4-43-A,VEERA RAGHAVUNI KOTA V & POST LINGA SAMUDRAM MANDAL, PRAKASAM (D) | PRAKASAM | KANDUKUR | ANDHRA PRADESH | 9491308340 |
| ANDHRA PRAGATHI' GRAMEENA BANK | APGB0005207 | CHIRALA (RURAL) | D.NO 8/31-156/1, VODAREVU ROAD, PERALA , CHIRALA (RURAL) VILLAGE &POST, CHIRALA MANDAL, PRAKASAM DIST -523  155 | PRAKASAM | CHIRALA | ANDHRA PRADESH | 7382600205 |
| ANDHRA PRAGATHI' GRAMEENA BANK | APGB0005208 | J. PANGULURU | D.NO.2/54, J. PANGULURU, J. PANGULURU  MANDAL, PRAKASAM DISTRICT PIN- 523 261 | PRAKASAM | PANGULURU | ANDHRA PRADESH | 258115 |
| ANDHRA PRAGATHI' GRAMEENA BANK | APGB0005209 | YADDANAPUDI | D.NO.1-178, YADDANAPUDI  VIL  YADDANAPUDIPO& MANDAL, PRAKASAM DISTRICT PIN- 523 301 | PRAKASAM | YADDANAPUDI | ANDHRA PRADESH | 7382600216 |
| ANDHRA PRAGATHI' GRAMEENA BANK | APGB0005210 | KANDUKUR, KANIGIRI ROAD | H.NO.20-4-87, SWARNA COMPLEX, NANDAVARI STREET, KANIGIRI ROAD, KANDUKURU MANDAL, PRAKASAM DISTRICT PIN-523 105 | PRAKASAM | KANDUKUR | ANDHRA PRADESH | 7382633701 |
| ANDHRA PRAGATHI' GRAMEENA BANK | APGB0005211 | PETLUR | PETLUR VILLAGE KONDEPI MANDAL PRAKASAM DISTRICT,  PIN-523270 | PRAKASAM | KONDAPI | ANDHRA PRADESH | 7382633702 |
| ANDHRA PRAGATHI' GRAMEENA BANK | APGB0005212 | MARLAPADU | MARLAPADU VILLAGE & POST, TANGUTUR MANDAL, PRAKASAM DISTRICT, PIN-523 272 | PRAKASAM | ONGOLE | ANDHRA PRADESH | 7382633703 |
| ANDHRA PRAGATHI' GRAMEENA BANK | APGB0005213 | RAJAMPALLI | RAJAMPALLI VILLAGE, DARSI MANDAL, PRAKASAM DISTRICT,PIN-523 247 | PRAKASAM | PODILI | ANDHRA PRADESH | 7382633708 |
| ANDHRA PRAGATHI' GRAMEENA BANK | APGB0005214 | KOLALAPUDI | KOLALAPUDI VILLAGE & POST, MARTURU MANDAL, PRAKASAM DISTRICT, PIN-523261 | PRAKASAM | MARTURU | ANDHRA PRADESH | 7382633816 |
| ANDHRA PRAGATHI' GRAMEENA BANK | APGB0005215 | ONGOLE, KAMMAPALEM | D. NO. 42-1-194/14, EAST KAMMAPALEM, ONGOLE TOWN, PRAKASAM DISTRICT,  PIN-523001 | PRAKASAM | ONGOLE | ANDHRA PRADESH | 7382633820 |
| ANDHRA PRAGATHI' GRAMEENA BANK | APGB0005216 | ALLURU | ALLURU VIL &PO,  KOTHAPATNAM MANDAL, PRAKASAM DISTRICT, PIN-523 286 | PRAKASAM | ONGOLE | ANDHRA PRADESH | 7382609271 |
| ANDHRA PRAGATHI' GRAMEENA BANK | APGB0005217 | INAMANAMELLORE | INAMANAMELLORE VIL & PO, MADDIPADU MANDAL,  PRAKASAM DISTRICT, PIN-523 211 | PRAKASAM | ONGOLE | ANDHRA PRADESH | 8331019311 |
| ANDHRA PRAGATHI' GRAMEENA BANK | APGB0005218 | ULCHI | ULCHI, VIL & PO, ONGOLE MANDAL, PRAKASAM DISTRICT, PIN-523 182 | PRAKASAM | ONGOLE | ANDHRA PRADESH | 8331019310 |
| ANDHRA PRAGATHI' GRAMEENA BANK | APGB0005219 | MULAGUNTAPAU | BEHIND RTC BUSTAND,MULAGUNTAPADU,PINCODE 523101 | PRAKASAM | SINGARAYAKONDA | ANDHRA PRADESH | 8331012072 |
| ANDHRA PRAGATHI' GRAMEENA BANK | APGB0005220 | ARIVEMULA | 1 86, ARIVEMULA VILLAGE AND POST, CHANDRASEKHARAPURAM MANDAL | PRAKASAM | CHANDRASEKHARAP | ANDHRA PRADESH | 9490158401 |
| ANDHRA PRAGATHI' GRAMEENA BANK | APGB0005221 | PUTTAVARIPALEM | SANTHMAGULURU | PRAKASAM | PUTTAVARTIPALEM | ANDHRA PRADESH | 9490158402 |
| ANDHRA PRAGATHI' GRAMEENA BANK | APGB0005222 | VALETIVARIPALEM | PRAKASAM | PRAKASAM | VALETIVARIPALEM | ANDHRA PRADESH | 8500366952 |
| ANDHRA PRAGATHI' GRAMEENA BANK | APGB0005223 | YSR CIRCLE GIDDALURU | 8-20-50 YSR CIRCLE KOMAROLU ROAD GIDDALURU | PRAKASAM | GIDDALURU | ANDHRA PRADESH | 9493596842 |
| ANDHRA PRAGATHI' GRAMEENA BANK | APGB0005224 | JAVAHAR NAGAR MARKAPUR | 10-378 JAVAHAR NAGAR COLONY MARKAPUR | PRAKASAM | MARKAPUR | ANDHRA PRADESH | 9493574389 |
| ANDHRA PRAGATHI' GRAMEENA BANK | APGB0005225 | ONGOLE SUJATHA NAGAR | DOOR NO. 217/1B,5TH LANE,MAIN ROAD,SUJATHA NAGAR,ONGOLE-523002 | PRAKASAM | ONGOLE | ANDHRA PRADESH | 233067 |
| ANDHRA PRAGATHI' GRAMEENA BANK | APGB0005226 | KRISHNAMSETTY PALLI | SURVEY NO 554, KRISHNAMSETTY PALLI VILLAGE,GIDDALURU MANADAL,PRAKASHAM DISTRICT | PRAKASAM | KRISHNAMSETTY PALLI | ANDHRA PRADESH | 242012 |
| ANDHRA PRAGATHI' GRAMEENA BANK | APGB0005227 | TOORPU GANGAVARAM | DOOR NO 7/201 TOORPU GANGAVARAM TALLURU MANDAL PRAKASAM DIST | PRAKASAM | TOORPU GANGAVARAM | ANDHRA PRADESH | 9494038784 |
| ANDHRA PRAGATHI' GRAMEENA BANK | APGB0005228 | CHOUTAPALEM | DOOR NO 7/84 CHOUTAPALEM PONNALURU MANDAL PRAKASAM DIST | PRAKASAM | CHOUTAPALEM | ANDHRA PRADESH | 9494038724 |
| ANDHRA PRAGATHI' GRAMEENA BANK | APGB0005229 | KUNTA | D NO 2/7,MAIN ROAD,KUNTA,PEDDARAVEEDU MANDAL,PRAKASAM DIST,PIN-523329,ANDHRA PRADESH | PRAKASAM | KUNTA | ANDHRA PRADESH | 8500299053 |
| ANDHRA PRAGATHI' GRAMEENA BANK | APGB0005230 | B CHERLOPALLI | 3/90 NEAR RAMASWAMY TEMPLE,B CHERLOPALLI,PEDDARAVEEDU MANDAL,PRAKASAM DIST,ANDHRA PRADESH. PIN-523320 | PRAKASAM | B CHERLOPALLI | ANDHRA PRADESH | 231110 |
| ANDHRA PRAGATHI' GRAMEENA BANK | APGB0005231 | NAGULUPPALAPADU | DOOR NO 4/61, NEAR POST OFFICE, NAGULUPPALAPADU (VILLAGE & MANDAL),PRAKASAM (DIST),ANDHRA PRADESH. PIN-523183 | PRAKASAM | NAGULUPPALAPADU | ANDHRA PRADESH | 9441409336 |
| ANDHRA PRAGATHI' GRAMEENA BANK | APGB0005232 | PALLAMALLI | 4/211, NTR BC COLONY,PALLAMALLI(VILLAGE), CHIMAKURTHI(MANDAL),PRAKASAM(DIST),ANDHRA PRADESH, PIN-523263 | PRAKASAM | PALLAMALLI | ANDHRA PRADESH | 9490158349 |
| ANDHRA PRAGATHI' GRAMEENA BANK | APGB0005233 | TARLUPADU | DNO 2/59-A, RATHAM BAZAR, NEAR VENUGOPALA SWAMY TEMPLE,TARLUPADU(VILLAGE & POST).PIN-523322. ANDHRA PRADESH | KURNOOL | TARLUPADU | ANDHRA PRADESH | 8985519987 |
| ANDHRA PRAGATHI' GRAMEENA BANK | APGB0005234 | ONGOLE HOUSING BOARD COLONY | DOOR NO 9/16/137, HOUSING BOARD COLONY,ONGOLE TOWN,PRAKASAM(DIST),ANDHRA PRADESH.PIN-523002 | PRAKASAM | ONGOLE | ANDHRA PRADESH | 8985519976 |
| ANDHRA PRAGATHI' GRAMEENA BANK | APGB0005235 | AYINAMUKKALA | 4/264-H,K.G.ROAD,PEDDA DORNALA,AYINAMUKKALA,PRAKASAM(DIST),ANDHRA PRADESH. PIN-523331 | PRAKASAM | PEDDA DRONALA AYINAMUKKALA | ANDHRA PRADESH | 8985519971 |
| ANDHRA PRAGATHI' GRAMEENA BANK | APGB0005236 | DUPADU | OPP PRIMARY HEALTH CENTER, BUS STAND CENTER,DUPADU VILLAGE,TRIPURANTHAKAM MANDAL,PRAKASAM(DIST),ANDHRA PRADESH. | PRAKASAM | DUPADU | ANDHRA PRADESH | 9490286313 |
| ANDHRA PRAGATHI' GRAMEENA BANK | APGB0005237 | NALADALAPUR | DOOR NO 2/58,TOORPU BAZAR, NALADALAPUR VILLAGE,VALETIVARIPALEM MANDAL, PRAKASAM(DIST),ANDHRA PRADESH. PIN – 523113 | PRAKASAM | NALADALAPUR | ANDHRA PRADESH | 8985519957 |
| ANDHRA PRAGATHI' GRAMEENA BANK | APGB0005238 | KONAKANAMITLA | ANDHRA PRAGATHI GRAMEENA BANK,KONAKANAMITLA BRANCH,KONAKANAMITLA,MAIN ROAD,KONAKANAMITLA.PRAKASAM(DIST) | PRAKASAM | KONAKANAMITLA | ANDHRA PRADESH | 7901274237 |
| ANDHRA PRAGATHI' GRAMEENA BANK | APGB0005239 | VEERAVENKATAPURAM | ANDHRA PRAGATHI GRAMEENA BANK,VEERA VENKATAPURAM BRANCH,DONAKONDA BUS STAND CENTER,BESIDES GROMOR,DONAKONDA(RS),PRAKASAM(DT) PIN-523305 | PRAKASAM | VEERAVENKATAPURAM | ANDHRA PRADESH | 7901274383 |
| ANDHRA PRAGATHI' GRAMEENA BANK | APGB0005240 | KOTCHERLA KOTA | DOOR NO 1/8,KOTCHERLA KOTA VILLAGE,DONAKONDA MANDAL,PRAKASAM(DIST),ANDHRA PRADESH. PIN-523315 | PRAKASAM | KOTCHERLA KOTA | ANDHRA PRADESH | 9491039840 |
| ANDHRA PRAGATHI' GRAMEENA BANK | APGB0005241 | DARAKANIPADU | ANDHRA PRAGATHI GRAMEENA BANK,DARAKANIPADU VILLAGE,GUDLURU MANDAL,PRAKASAM(DIST),ANDHRA PRADESH.PIN-523281 | PRAKASAM | DARAKANIPADU | ANDHRA PRADESH | 8500187046 |
| ANDHRA PRAGATHI' GRAMEENA BANK | APGB0005242 | SANJEEVA RAO PETA | ANDHRA PRAGATHI GRAMEENA BANK,SANJEEVA RAO PETA BRANCH,SANJEEVA RAO PETA(VILLAGE),GIDDALUR(MANDAL),PRAKASAM(DIST),ANDHRA PRADESH.PIN-523367 | PRAKASAM | SANJEEVA RAO PETA | ANDHRA PRADESH | 9490158375 |
| ANDHRA PRAGATHI' GRAMEENA BANK | APGB0006000 | KADIRI RO | ANDHRA PRAGATHI GRAMEENA BANK,REGIONAL OFFICE,DOOR NO 1/776,BY-PASS ROAD,KADIRI-515591. | ANANTAPURAM | KADIRI | ANDHRA PRADESH | 9490158014 |
| ANDHRA PRAGATHI' GRAMEENA BANK | APGB0007000 | NANDYAL RO | ANDHRA PRAGATHI GRAMEENA BANK,REGIONAL OFFICE,DOOR NO 25/697,3RD FLOOR,SRINIVASA NAGAR,NANDYAL-518501. | KURNOOL | NANDYAL | ANDHRA PRADESH | 9490158040 |
| ANDHRA PRAGATHI' GRAMEENA BANK | APGB0008000 | RAJAMPETA RO | ANDHRA PRAGATHI GRAMEENA BANK,REGIONAL OFFICE,D.NO.9/380-A,BESIDE SARADA VAIDYALAM,MADRAS ROAD,MANNURU,RAJAMPETA-516115. | YSR KADAPA | RAJAMPETA | ANDHRA PRADESH | 9490158011 |