Stories
Are sports betting apps legal in India?
Are sports betting apps legal in India?
With the colossal population of 1.3 billion people, the gambling industry in India holds massive potential. However, the country's laws in relation to gambling were established more than 150 years ago, so they could do with being updated.
Ultimately, each state decides on its own laws, but these seemingly only stretch to in-person gambling activities, so what about online? And, are sports betting apps legal in India? Here's what you need to know:
Indian casinos or other gambling companies based in India cannot offer online sports betting or casino gambling.
Gambling companies based outside of India (known as 'offshore' companies) are allowed to accept customers from India.
However, the states of Telangana and Andhra Pradesh have banned all forms of online gambling, with the threat of possible prison sentences for any persons found breaking this law.

All offshore bookmakers and casinos that focus on customers from India must offer Indian Rupees as a currency for payments.
Will India regulate online sports betting?
It is only our opinion, but we believe there is a strong possibility that India will look to regulate online betting and casino gambling at some point in the future.
Why do we think this? Because it's estimated that the Indian gambling industry is worth $60 billion a year, but around half of that is from illegal betting.
Furthermore, the country's government could make millions in taxes from gambling companies, which is sure to appeal to many ministers and politicians.
How to choose a good Indian sports betting app
BettingGuide.com provides the most comprehensive and up to date resource on betting apps for punters in India, but how do you decide which one is the most suitable for you?
Let's take a look at some of the main factors that combine to make a good betting app, so you'll know what to look for when comparing bookmakers.
Usability
The best betting apps are expertly designed to make them extremely user friendly. In addition to being easy to navigate, you want an app that is fast and does not lag.
This is particularly important if you wish to bet in-play because it can mean the difference between jumping in at the right price or missing out.
Fair bonuses
All of the top sportsbooks serve up a horde of bonuses and promotions, both to attract new customers and retain existing bettors.
However, not all offers are equal. It's easy to be swayed by the bookmaker that is offering the biggest bonus, but this doesn't mean that it's the best value.
You should read through the terms and see what stipulations there are – like wagering requirements and minimum betting odds. Once you know this information, you can compare various bonuses to find the best ones.
Cricket, Kabaddi and more
Any betting app in India worth its salt will put cricket betting front and centre. Special emphasis will be placed on the Indian Premier League (IPL) and test matches that feature the national team.
Although not on the same level as cricket, Kabaddi is immensely popular, too. Yet, some betting apps don't offer many betting markets for this sport.
The point is when choosing the best app, you need to check that it offers a wide range of betting options for the sports you want to wager on.
Live betting and streaming
It's a fact that some betting apps outperform others when it comes to live betting by offering more events and more betting markets.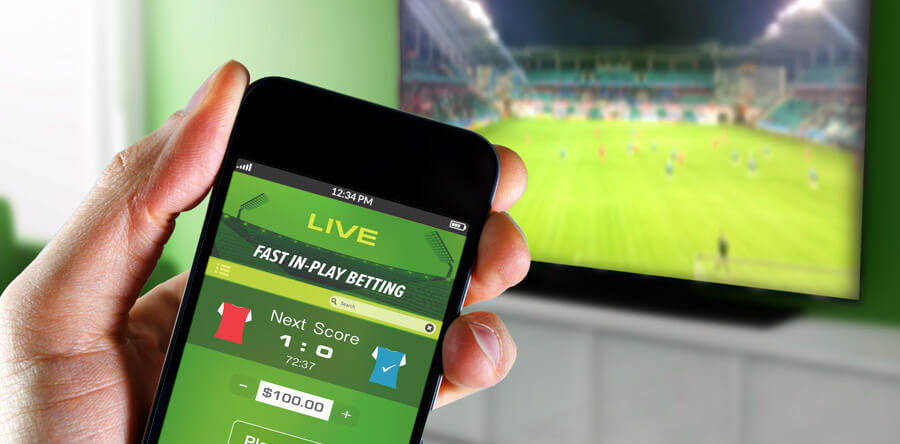 Furthermore, live stream is a massive part of the online sports betting experience, but not all bookmakers provide this service.
For us, it's a must-have, and if you feel the same, then you need to check which sites provide the most events for your favourite sports.
Cash-out and other features
Cash-out is a staple for all of India's top betting apps although you will find a range of other tools and features built into the apps.
For instance, the bet builder tool allows punters to create accumulator wagers by combining selections from the same match. Also, you'll find apps that offer match alerts, live scores, in-depth statistics, and black books for horse racing enthusiasts.
Think about what features and tools will be of most benefit to you before choosing an app.
Payment options
While we know that the legal betting apps in India accept rupees, the essential question is what payment methods can you use? You'll find most bookmakers accept credit cards, debit cards, e-wallets, and prepaid vouchers, such as Paysafecards.
Of course, before jumping in, take a few minutes to compare the payment options so that you get the right one for you.
Player support
Although not frequent, many issues can arise when betting online. You may have a deposit declined or you cannot claim a bonus, for example.
When you do encounter a problem, the most important thing is to know that support is on-hand to help.
Ideally, you want an app that has 24/7 live chat because the gambling operator is not based in India. Therefore, if support may be offline when you are betting (if not 24/7).