Stories
Coronavirus in India: Many auto manufacturers stopped production including BMW, Mercedes, Kia, Maruti, Hyundai
Shut down plants
Coronavirus:The move comes after automobile companies shut down plants in Europe, the US, Canada and Mexico last week, as the global death toll from coronavirus crossed 13,000.
Sport-utility vehicle manufacturer Mahindra & Mahindra said it aims to start making ventilators for patients with coronavirus at its manufacturing plants. Other automakers, including Ferrari (Ferrari) and Fiat (Fiat), are pursuing similar efforts.
So far, at least 492 people have been infected with the coronavirus in India and 9 deaths are reported across the country. In view of this, the government has ordered the suspension of train and metro services across the country till 31 March and lockdown in many states.
BMW shut down the plant
Luxury carmaker BMW has also announced that it will shut down its manufacturing plant in Chennai with immediate effect till 31 March 2020. However, employees from The National Sales Company and BMW India Financial Services will work from home during this period.
The German automobile giant said it would close its showrooms in India during this period. After sales services and breakdown services will continue with limited employees.
Honda Cars stopped production
Honda Cars India (Honda Cars India) has temporarily suspended operations of its manufacturing plants in Greater Noida in Uttar Pradesh and Tapukara in Rajasthan from 23 March to 31 March 2020.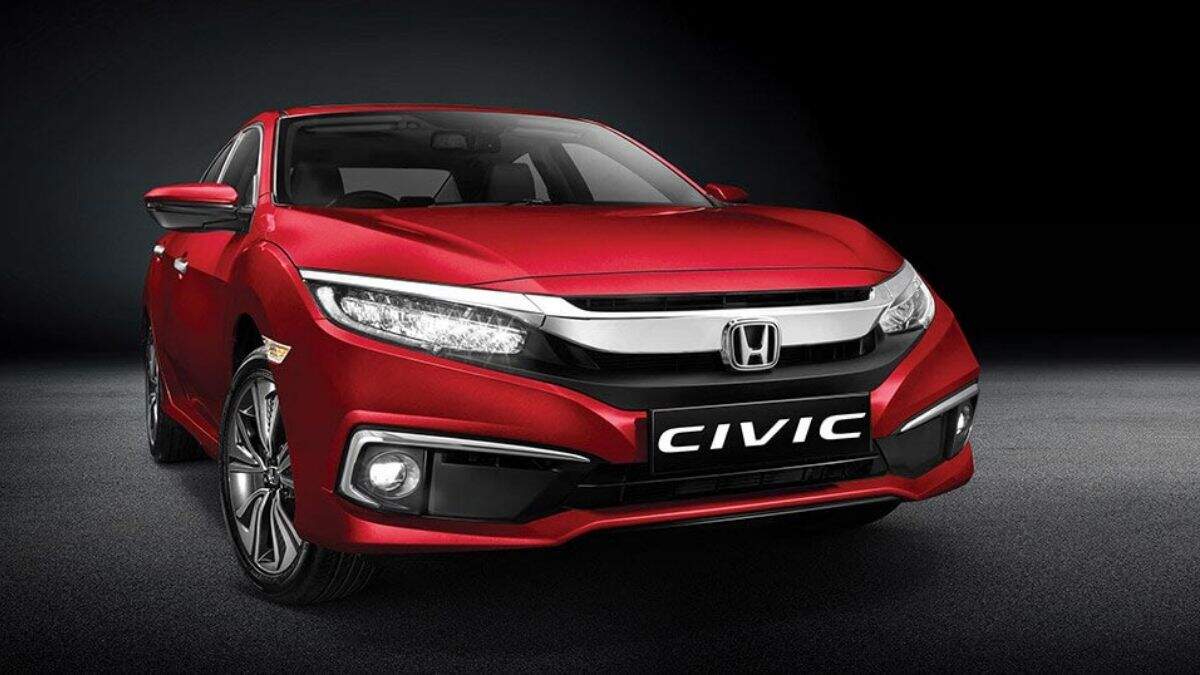 The company announced this on Sunday. The company has given this order in view of the situation arising out of the increasing case of COVID-19 and to ensure the safety of its partners. The company further stated that work would be rerouted at its corporate offices including zonal and regional locations and employees would work from home .
Currently, production has been suspended until 31 March. But the leadership of the company reviewed and, depending on the future situation, would take the next course of action according to the government's policies, health authorities and market and supply conditions. The company stated that "all Honda dealerships across India have been asked to implement mandatory protocols during negotiations with customers to prevent the spread of coronavirus."
President and CEO of Honda Cars India, Gaku Nakshani said, "In this difficult time, the health, safety, and well-being of our partners, their families and the community is of utmost importance. We stand by them during this difficult phase And urge everyone to take all possible measures to prevent further spread of COVID-19. Being socially isolated is the need of the hour. If we collectively restrain, resolve than we can overcome this epidemic. "
Before the outbreak of COVID-19, Maruti Suzuki (Maruti Suzuki), Honda (Honda), Mahindra and Mahindra (Mahindra & Mahindra), Volkswagen (Volkswagen), Peugeot (Peugeot) and FCA India (FCA India) Have also announced to temporarily stop operations in their plants. Hero Motocorp, the world's largest two-wheeler manufacturer, has also suspended production due to the coronavirus epidemic.
The number of corona infected patients has reached 4 lakhs worldwide. According to the World Health Organization (WHO), as of Sunday, 3 lakh 97 people have been affected in 169 countries, while the number of dead has reached more than 14 thousand. More than 91 thousand people have been cured in it.
Minda Industries, Bharat Forge to stop manufacturing
Auto parts company Minda Industries and Bharat Forge announced on Monday to cease operations in their factories as part of measures to prevent the deadly coronavirus infection.
Minda Industries told the stock market, "In view of concerns arising out of increased risk of covid-19 outbreak in some districts in India and government directives, some OEMs (original equipment manufacturers) have announced to cease production. In view of this, It has been decided to discontinue manufacturing operations in North India, Rajasthan and Maharashtra till further orders. "
Similarly, Bharat Forge told BSE, "The company decided to shut down work at all its offices and manufacturing plants in India from 23 March 2020 to 31 March 2020 to ensure employee safety and prevent the spread of covid-19. "
Minda Industries said that the duration of this shutdown would depend on the government's policy ahead. The company also said that due to the coronavirus epidemic, it's functioning in Spain, Mexico and the Association of Southeast Asian Nations (ASEAN) has also been greatly affected.
Maruti stopped production till the next order

The country's largest carmaker Maruti Suzuki India (MSI) (Maruti Suzuki India) on Sunday said that it has suspended the operation of its manufacturing facilities in Haryana due to an outbreak of the coronavirus. The company said in a regulatory filing in the stock market that it has stopped production and office operations in Gurugram and Manesar in Haryana.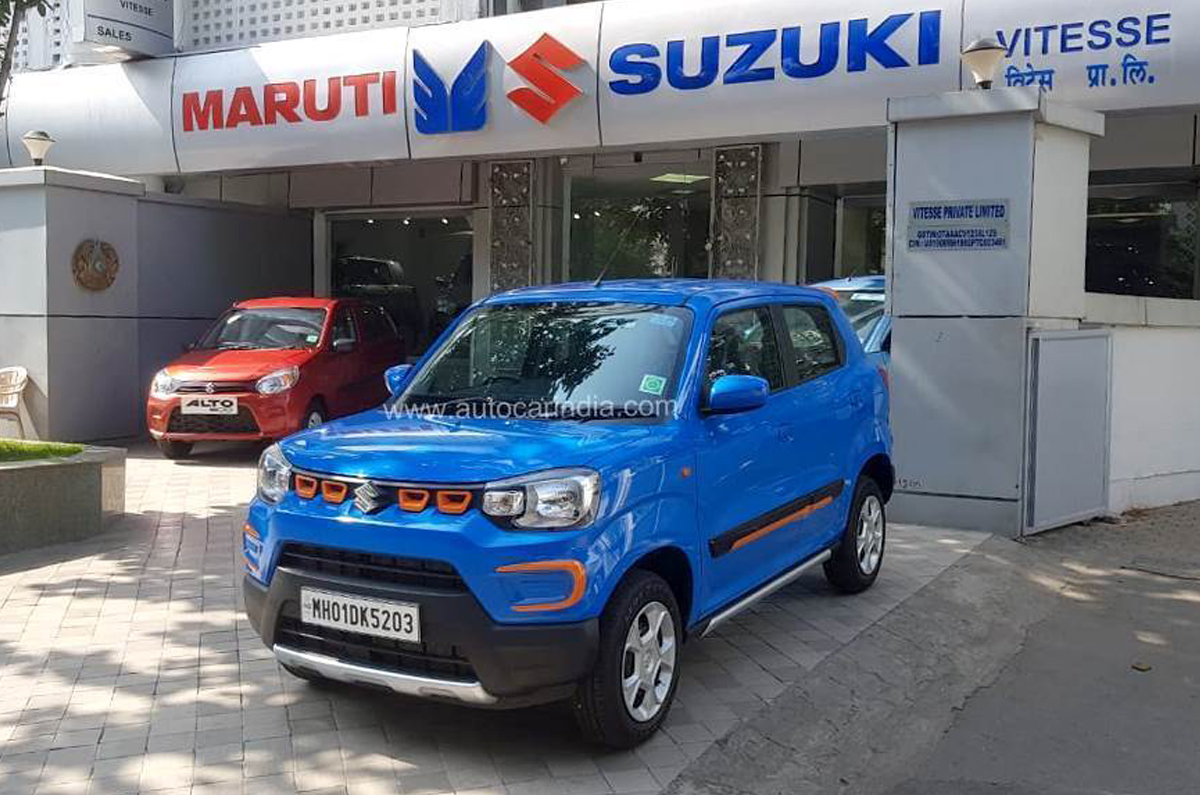 The company stated, "Maruti is taking all recommended precautions in its operations to prevent the spread of COVID-19 (Coronavirus). This includes hygiene, temperature checks, videoconferencing These include increasing fencing and reducing personal contact, stopping employee travel, advising employees to be healthier and farther away and following government directives on the subject. "
Maruti has said that the duration of this shutdown will depend on the policy of the government. "As a next step, according to the policy of the government, there is a need to stop production now and accordingly the company has decided to stop production," he said. Maruti's research and development (R&D) center in Rohtak will also remain closed. The company's two plants in Haryana produce 15.5 lakh vehicles per year.
Mercedes, Hyundai announced the closure(Coronavirus)

Mercedes-Benz (Mercedes-Benz) and Fiat (Fiat) as well as bike maker Bajaj Auto (Bajaj Auto) said they would stop production at their Pune plants by 31 March. Fiat said its employees would not leave jobs and would continue to pay salaries to all its employees.
South Korea's Hyundai Motors (Hyundai Motors) said it was suspending production at its Chennai plant from late March to March, following the state government's move to lockdown on the outbreak of the virus.
Kia also stopped work

Kia Motors India (Kia Motors India) issued a statement saying, "Considering the unprecedented situation arising from the outbreak of COVID-19 (coronavirus) and the safety of all our consumers, employees, workers, partners and associates The company has decided to suspend all its operations with immediate effect. Further, more information will be available at the company's manufacturing plant and company office premises in Anantapur, Andhra Pradesh will stop working. "
SEO optimisation-Pavitra