Indians vaccinated against COVID-19 with Covishield and Covaxin will be able to fly abroad. Nine European countries Austria, Germany, Slovenia, Greece, Iceland, Spain and Ireland, have accepted Covishield as a nationally approved vaccine and notified the Indian government on Thursday.
Several European countries and member states of the European Union plan to lift the flying ban on individuals vaccinated by Covishield, manufactured by Serum Institute of India led by Adar Poonawalla. The European Union rolled out an EU Covid certificate, also known as Green Pass, which includes the following vaccines – Pfizer/bioNtech, Moderna, Vaxzervria and Janssen.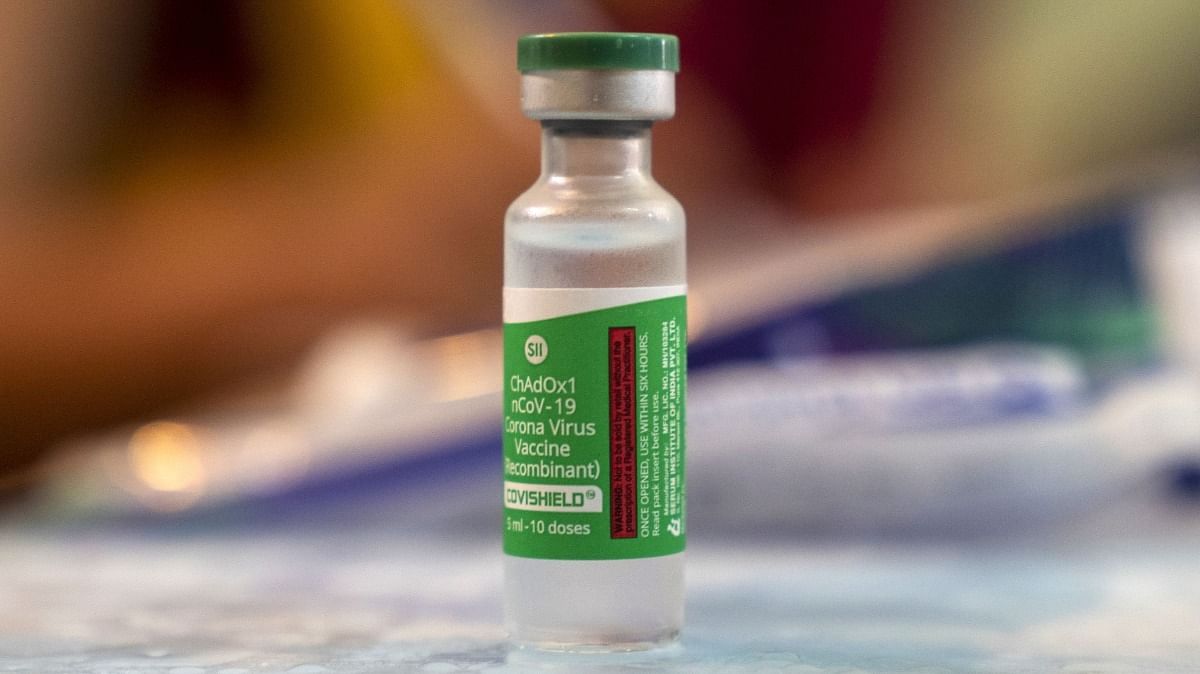 If an individual is not vaccinated by following vaccines against COVID-19, he will not get a Green Pass and cannot enter the European Union borders. The Indian government offered a trade-off to the European countries and European Union members to allow Indians to fly abroad. If European Union and other countries include Covishield and Covaxin under the green pass or approve it individually, the Indian government will accept the EU Digital Covid certificate and will provide an exemption from mandatory quarantine. 
The genuineness of the Indian vaccination certificate can be checked via the CoWIN portal; the Indian government will cooperate with EU officials for the authentication. European Union countries accept vaccines only approved by the European Medicines Agency EMA, and Indian vaccines are yet to get clearance. The government also requested the European Union digital Covid certificate framework to accept vaccines approved by the world health organisation WHO or national authorities like the Drug Controller General of India DGCI.
After this, series of statements from countries of the European Union included the Indian vaccine on the Green Pass. The Germans said they are considering approval of the Indian vaccine against Covid because it is a similar version of Vaxzervria by AstraZeneca and Oxford. Switzerland, which is not a part of the European Union, will accept all vaccinated visa requests from third world countries if the individuals can provide full vaccination certificates.       
Why is the Indian vaccine is not cleared by European Medicines Agency EMA?
Covaxin has not been given the emergency nod from WHO, and its producer Bharat Biotech has not knocked the doors of EMA for approval yet. Covishield is not cleared by EMA simply because Adar Poonawalla did not apply for clearance. Since European Union accepts vaccines only approved by the EMA, member nations can individually approve Indian vaccines as it is WHO approved. After this debacle, Adar Poonawalla has applied for EMA approval, and the nod is expected within a month.
Given the deadly consequences of the second wave, India is ramping up its vaccination drive and allowing the use of the Novovax vaccine, which the Serum Institute of India produces. The government also procured 300 million doses manufactured by an Indian firm named Biological E. So far, Covishield, Covaxin and Sputnik V are approved, but given the gargantuan size of the Indian population, this is not enough. As of July 2021, only 3.5% of the population is wholly vaccinated, and 15% is partially vaccinated.
Let's briefly look at different Covid vaccines available in India-
Sputnik V- It is a Russian vaccine developed by the Gamaleya Institute. It has a cold type virus genetically engineered to deposit a harmless fragment of Coronavirus in the body. After a person is vaccinated, the body starts developing antibodies for the virus; it's a form of live vaccine.
It is to be stored at 2-8 degrees. Unlike other vaccines, Sputnik V uses two different versions of the same vaccine, which are given 21 days apart. Both versions target the spike proteins, but they use different vectors. The main aim of using different versions is to boost immunity and provide longer protection. Sputnik V apart from India is approved in Argentina, Hungary, UAE, Iran and Palestine and 60 other countries. 
Covaxin-
It is a dead vaccine meaning it uses a dead coronavirus to be safe for the body. The immune system can recognise the deadly virus and will create necessary antibodies for that. The vaccine is administered in two doses given four weeks apart. The vaccine has an efficacy of 81%. The vaccine was given emergency approval even before completing the third phase of trials.
When experts asked how this vaccine was cleared for emergency use for millions of people, the manufacturer and the government replied that it is completely safe and provides protection against the virus. The government approved its emergency use keeping in mind public interest and allowed usage only in an emergency.
The manufacturer Bharat Biotech said that the government permitted emergency use because of serious life-threatening situations. The manufacturer has also promised that it will provide full details of the third trial by July.
Covishield-
It is manufactured by the Serum Institute of India in partnership with Oxford and AstraZeneca. The vaccine uses a weakened form of the common cold virus from chimpanzees. They have genetically edited the virus to imitate Coronavirus to a certain extent so it won't cause any illness.
It is a known fact that whenever a foreign body enters the human body, the immune system responds by creating antibodies to fight that foreign entity. Our immune system produces antibodies to fight any Coronavirus infection. It is administered by injecting two similar doses given four to twelve weeks apart. It has an efficacy rate of 90%, but unpublished data suggest that the longer the gap between two doses, the effective vaccine will be.
There are other candidates who are entering- Zydus Cadila, Johnson and Johnson, HGCO19 by Genova and nasal vaccine by Bharat Biotech.
Is India engaging in vaccine diplomacy? What has the government done so far in that scenario?
India has been engaging in vaccine and COVID-19 medicine diplomacy; it gifted 66 million doses of vaccines – Covishield and Covaxin to 95 countries. The first batches of the gift vaccines were delivered to Bhutan and Maldives. Apart from vaccine, India has also provided Remdesivir, paracetamol tablets and hydroxychloroquine to needy countries.
Vaccine diplomacy will ensure that every scientist of the world comes together to fight this pandemic irrespective of differences. India also organised capacity building and training workshops for needy countries to manufacture the vaccine.
This move will provide India opportunities to promote its foreign policy, attract investments and business. It is also boosting the pharma industry in our country; every day, a new pharmaceutical company pops up saying it wants to manufacture Covid 19 and other vaccines. This will prepone the date of economic revival – the day when everything will be better. It also helped India to earn long-term goodwill and provides an advantage over the Chinese.
China has been under scrutiny by the world for deliberately preparing and spreading coronavirus in the world. After mounting pressure from domestic politics and the rising number of cases, India halted the export of the Oxford AstraZeneca vaccine.
Apart from this, 90% of the world's Measles vaccine is provided by India; India supplies every single dose of rubella vaccine to South America. Indigenously developed meningococcal vaccine is supplied to the entire sub-Saharan African region. India also exports the rotavirus vaccine to 16 countries. Every 2 out of 3 doses for polio vaccine is manufactured by the Adar Poonawala led Serum Institute of India. India has also introduced the world's first sunbit rabies vaccine.
What is the world's largest vaccination programme?
It is India's adult vaccination drive which began on 16 January 2021, where every individual above 18 years of age will be vaccinated against COVID-19. The government will bear the cost of this vaccination drive. The government is urging every individual to get vaccinated, debugging vaccine myths simultaneously.