The healthcare industry includes companies that sell drugs, medical equipment, and insurance, as well as hospitals and healthcare providers. Since their rapidly increasing values during the pandemic, the healthcare industry has attracted the attention of investors. This is because some of these companies have obtained regulatory approvals from the government for the drugs for the treatment of COVID19 and started distributing vaccines, while others are eager to develop new COVID19 drugs and obtain approval for theirs. There are also companies involved in various other ways, such as offering products to test and administer viral treatments.
Despite this surge in demand for COVID-19 treatments, healthcare stocks have underperformed the broader market. In this story, the sector is represented by the Health Care Select Sector SPDR ETF (XLV), an exchange-traded fund. XLV's total return was 26.6% over the past 12 months, below the Russell 1000's total return of 34.3%, as of Sept. 20, 2021.1 The statistics in the tables below are also as of Sept. 20, 2021.
Let's talk about the top 5 healthcare stocks with the best value, the fastest growth, and the most momentum to invest in 2021
1. Agios pharmaceuticals
Agios is a currently clinical-stage biopharmaceutical company that primarily provides therapies in the field of cancer metabolism and also develops drugs that target glycolysis, fatty acid metabolism, and autophagy for the same. On June 21, the company submitted a new drug application (NDA) for mitapivat to the US Food and Drug Administration, which aims to treat pyruvate kinase (PK) deficiency in adults, which can lead to fatigue.
2. BioRad Laboratories Inc.
Bio-Rad Laboratories, Inc. manufactures and supplies the life science research, healthcare, analytical chemistry and other markets with a range of products and systems used to separate chemical and biological materials and to identify, analyze and purify their components. The Company operates through two segments: Life Science and Clinical Diagnostics. Life Science segment markets and develops, manufactures and markets approximately 6,000 reagents, apparatus and laboratory instruments. Its products are used in research techniques, biopharmaceutical production processes and food testing regimes. Clinical Diagnostics segment designs, manufactures, sells and supports test systems, informatics systems, test kits and specialized quality controls that serve clinical laboratories in the global diagnostics market.
3. Sage Therapeutics Inc.
The company reported that trials of its drug SAGE718 made positive progress in the first quarter of 2021. The drug may be used to treat Huntington's disease, a progressive brain disease that affects sports, cognitive, and mental health. Sage Therapeutics creates treatments for central nervous system disorders, including schizophrenia and major depressive disorder. On Sept. 21, Sage announced the appointment of Chris Benecchi as Chief Commercial Officer. Benecchi will lead the company's global commercial efforts across all programs, new product planning, strategy, and competitive intelligence. Benecchi was previously vice president, Global Head of Commercial Excellence at Alexion Pharmaceuticals, a subsidiary of AstraZeneca PLC
4. Moderna Inc.
Currently, Moderna Inc. is a clinical-stage biotech company that primarily focuses on discovering and developing messenger RNA therapeutics and vaccines for the Covid pandemic. Its primary role is developing medicines and vaccines for infectious, immuno-oncology, and cardiovascular diseases. This year, during the pandemic, starting from mid-June, the U.S. government has bought about 200 million doses of the company's COVID-19 vaccine, increasing its value rapidly.
5. PPD Inc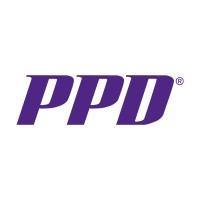 PPD or Pharmaceutical Product Development is a global contract research organization and primarily engages in drug discovery, laboratory services, clinical development, lifecycle management, and so on. It extends its services to sectors like- pharmaceutical, biotechnology, medical devices, and government organizations
Edited by Tanish Sachdev