Stories
Hizbul Mujahideen and how it affected Kashmir
Top Hizbul Mujahideen commander was killed in a gunfight with the police. He somehow managed to get his hands on an automatic rifle and opened fire on the security personnel escorting him. Mehrajuddin Halwai was killed just a day after his arrest in police custody; he was arrested at his hideout in the Handwara area of north Kashmir according to the Jammu and Kashmir police.
This is a third incident where a militant was killed under police custody. Mehrajuddin Halwai was taken to his hideout by the police so that they could recover arms and ammunition. The police statement did not include information about handcuffing Halwai or how he managed to get his hands on a rifle in front of the security personnel.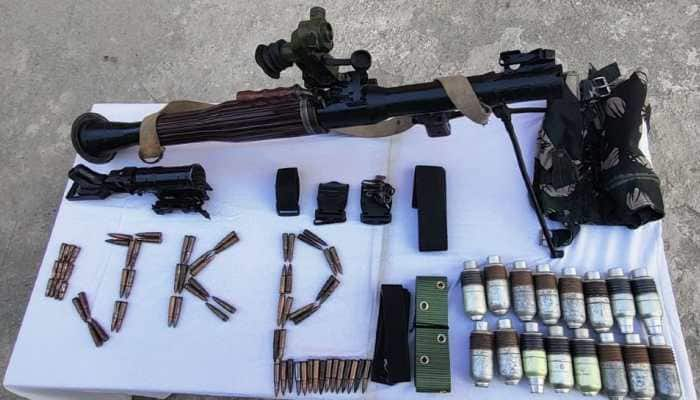 Mehrajuddin Halwai was one of the most wanted militant commanders from north Kashmir who has been involved in insurgent activities for ten years. The police apprehended Halwai, also known as Ubaid, during a joint search operation on the Sopore Kupwara highway in Handwara. The statement revealed that the police noticed a pedestrian behaving strangely and tactically avoiding the search party.
While searching him, the police recovered a grenade, after which he was shifted to the nearest police station for interrogation. During interrogation, he revealed his identity and his hideout. The police launched a search operation, which led to a gunfight, encounter and death of Mehrajuddin Halwai. Similarly, on June 29, Lashkar-e-Taiba commander Nadeem Abrar was killed in police custody in Srinagar. Abrar was killed when he was taken to his hideout to recover arms and ammunition.
A close aide of Abrar opened fire on police leading to a gunfight and death. On June 4, Mohd Amin Malik was killed in jail in a gunfight when he tried to escape and opened fire on jail security. This reminds us of the movie Singham and Simba. The Gangetic plains of India house a state named Uttar Pradesh which is only 1200 km away from Jammu and Kashmir; it is known for Ram Mandir and its chief Minister Yogi Adityanath, where a similar incident happened.
Most wanted gangster Vikas Dubey who was arrested in Ujjain city of Madhya Pradesh, was being transported in a police SUV to Kanpur. According to the police, gangster, Vikas Dubey magically snatched a pistol from Inspector Ramakant Pichauri and escaped through the back door. Dubey, in a similar fashion, started firing at the cops, which led to a gunfight ending in Vikas Dubey's death. These all incidents stimulate sentiments of justice delivered until an innocent is killed because so far, people killed under such circumstances were wanted criminals.
Let's dwell on the history and motives of Hizbul Mujahideen and how it has created security issues in Kashmir Valley?
Hizbul Mujahideen is a militant outfit working in Indian administered Kashmir. The group is a part of one of the many separatist outfits of Kashmir. Separatist politics began in 1989 and has created many organisations like Lashkar-e-Taiba, Jaish e Mohammed, Harkat Ul Mujahideen, Al Badar, All Parties Hurriyat Conference, Jammu Kashmir Liberation Front, Harkat Ul Jihad al Islami et cetera.
All these separatist groups have one or the other demands, which are made up of various strands. Few groups demand that they want a separate Kashmiri nation that is independent of India and Pakistan. Few separatist groups demand that they want Kashmir to be free from India and merge with Pakistan. There is a third category that demands that they want to be part of the union of India, but they want greater autonomy for the people of Jammu and Kashmir.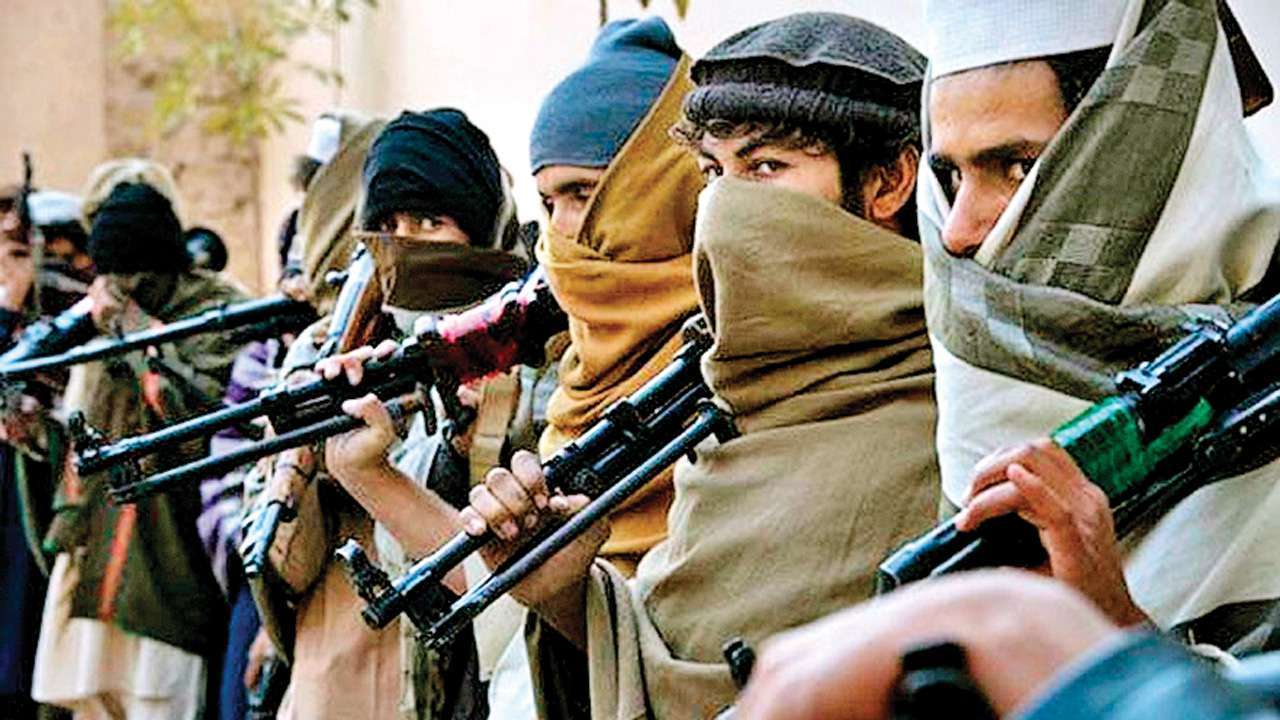 The state of Jammu and Kashmir is made up of three areas Jammu, Kashmir and Ladakh. It should also be noted that demand for independence and insurgency arises only from the Kashmir region. People from Jammu and Ladakh have their issues with the process and working of the central government; thus, they demand reforms, not secession.
Coming back to Hizbul Mujahideen, it was formed in 1989 and is one of the oldest and biggest military outfits in Jammu and Kashmir. The group is headed by Mohammed Yusuf Shah, also known as Syed Salahuddin. The main aim of Hizbul Mujahideen is to separate Kashmir from India and merge it with Pakistan. Hizbul Mujahideen has taken the responsibility for several terrorist attacks on Indian soil, including the 2014 attack of April, which left 17 people injured. The group also took the responsibility for the attack on the CRPF camp on 10th June 2020.
Hizbul Mujahideen has been declared as a terrorist organisation by the European Union, India, Canada and the United States of America. The group is a legal organisation with freedom of operation in Pakistan and follows a radical right-wing Islamic ideology. The organisation has been supported by Pakistan's intelligence agency Inter-Services Intelligence (ISI) from starting.
Few researchers have dubbed it as a military wing of the jamaat-e-Islami movement. It has its headquarters in Muzaffarabad, in Pakistan administered Kashmir. Hizbul Mujahideen has been an important organisation to transform peoples aspirations from the Kashmir conflict to nationalism to radical jihad.
Always remember following an ideology or a religion is not an issue, it becomes an issue only when people are killed, forced to do things they don't want to, and law and order is compromised. During the insurgency years of the 1990s, Jammu, Kashmir Liberation Front JKLF dominated the valley.
But lack of common ideas among the recruits weakened JKLF and Pakistan cut its funding. Due to ideological disputes, Hizbul Mujahideen and JKLF militants started killing each other, and in 1994, Hizbul Mujahideen came on top of insurgent activities. Hizbul was also responsible for killing hundreds of Kashmiri pundits in the valley or forcing them to run from Kashmir, which they call ethnic cleansing.
19 January 1990 is observed as Exodus Day by native Kashmiri Hindu communities to commemorate the death and fleeing of Hindus due to Muslim insurgents. Many Hindu Kashmiri women were killed, raped and kidnapped during this time. During the 1990s, around three lakh, Kashmiri pundits lived in the valley as compared to 3000 in 2016. They also ran campaigns to polarise masses of Kashmir during 1944-95. When Burhan Muzaffar Wani, a top Mujahideen commander, was shot dead by Indian security forces, it led to massive unrest that lasted for almost six months. Around a hundred people were killed, and the authorities imposed a curfew of 53 days.
Why is Kashmir marked by insurgent activities? How insurgent activities have affected the development of the region?
Jammu Kashmir assembly elections of 1987 declared Farooq Abdullah as Chief Minister. Farooq Abdullah sat on the ministerial seat backed by National Conference and Congress. According to surveys, Farooq Abdullah was not the first choice of people, and the Kashmiris believed that the election was rigged.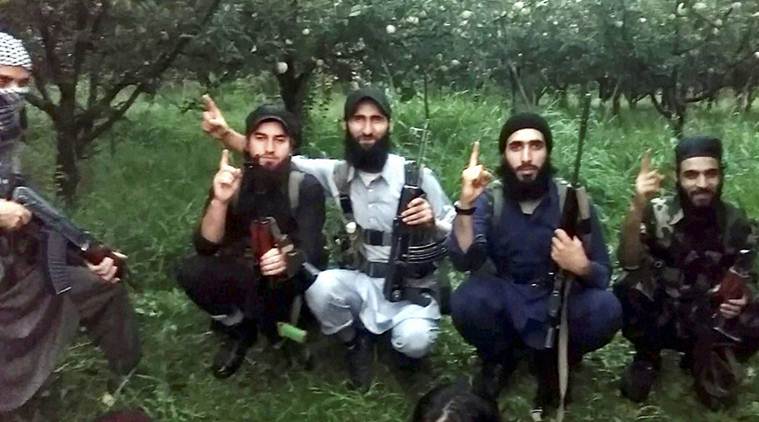 Opposition and resentment against the state began after that. Kashmiris believed that they were cheated and mistreated owing to the inefficient administration. They also felt that the democratic process was compromised to please the Centre. This political resentment was fed with ideas like better administration by secession by the insurgents.

Thus by 1989, Jammu and Kashmir came under the grip of militant outfits, and the idea of a separate Kashmiri nation was floated. Apart from popular support, an organisation needs recruits, funds and a place to operate. All of these needs were provided by Pakistan; hence the masses tilted towards Pakistan. 
Apart from this, Jammu and Kashmir fares poorly on the development index, and the citizens believe that it is the fault of the central government. For if any business or organisation want to thrive, it needs stability, law and order and economic help from the government. Now and then, insurgents in Kashmir burn houses, kill people, kidnap, loot and destroy infrastructure. In such situations, no sane businessman would invest in a region marred by conflict.