Apart from Malaysia and Indonesia, people from many states of India also came before the lockdown in Nizamuddin's Markaz.
This is the world's largest center of education of Islam, a little distance away, the dargah of Hazrat Nizamuddin Auliya
200 people were sent here to investigate corona infection, the whole area is sealed
In Nizamuddin, more than 5 thousand people came to the Markaz of Tablighi Jamaat from 1 to 15 March. They also included people from Indonesia, Malaysia and Thailand. Even after the announcement of the lockdown on 22 March, 2 thousand people were staying here. Of these, 200 people are suspected to be corona infected. The suspects have been sent to the hospital for investigation. They complain of cold, cough and pain. 1200 people were evacuated from here.
The Delhi government has directed the police to register an FIR against Markana's Maulana. This Markaz building has been isolated from the entire area of ​​Nizamuddin. At the same time, the Telangana government said that 6 people who took part in this event have died. However, the day and time of their death has not been given.
This Markaz of Nizamuddin is the largest center of Islamic education in the world. People from many countries keep coming here. Just a few miles away from Markaj is the dargah of Sufi saint Nizamuddin Auliya. But, it is closed these days.
Telangana Government's Appeal during lockdown: Those Who Attended the Event, Come Out
On Monday, 6 infected people died in Telangana. All of them attended the religious ceremony of Markaz, located in Nizamuddin, Delhi. The Telangana government also issued an appeal late at night. Said- Those who participated in Nizamuddin Markaz's program should come forward to investigate. Earlier, the state government issued a statement.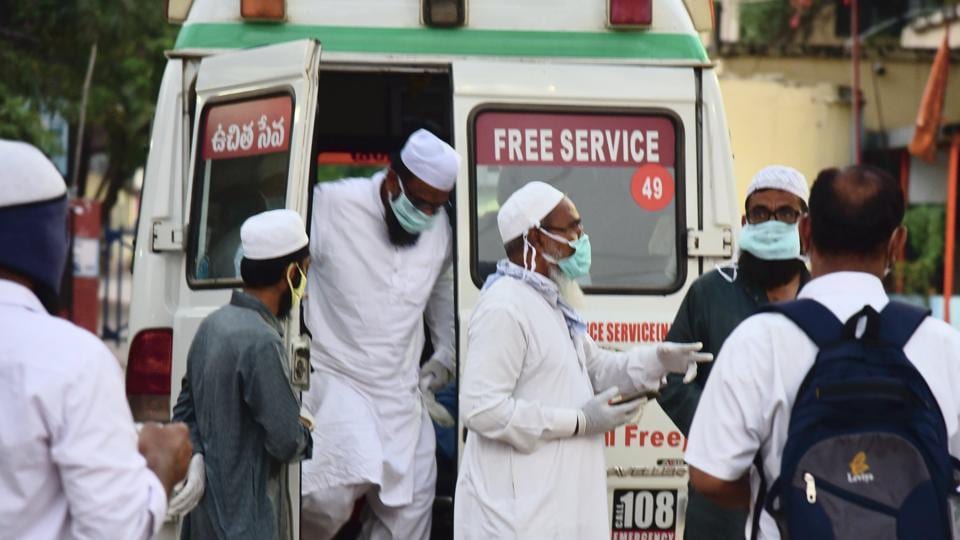 Said, "Some of those who took part in the religious event from March 13 to 15 in Nizamuddin, Delhi, have been found to be corona infected." Some of them were from Telangana. " According to the news agency, a total of 6 people died. Two died in Hyderabad's Gandhi Hospital, one each in private hospitals. The remaining two died in Nizamabad and Gadbal. The statement did not mention the time of death of these people.
6 people from here were found to be Corona positive
Most of the people who stayed in Markaz had returned to their countries and cities in India. Among those who returned, 6 were found to be Corona positive. One person Died. However, the deceased has not been reported yet. Health department, WHO, municipal corporation and police teams are evacuating people from here.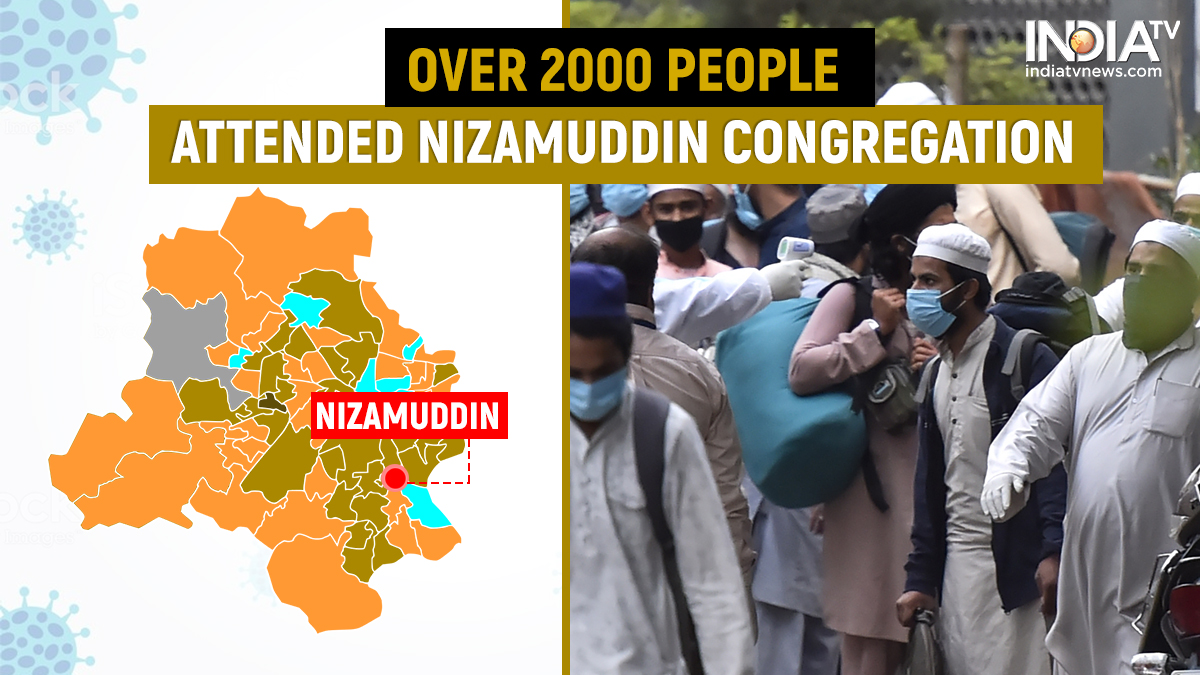 Most people living in Markaz are above 60
Police said efforts were being made to remove the mob from here before the lockdown. People were being appealed. However, the people in Tablighi Markaz did not listen. Most of the people living here are above 60 years of age.
The area around Markaz is completely sealed. Police is monitoring the area with a drone.