The increasing rate of the pandemic would result in more than 10,000 more deaths each month, more than half of which would occur in sub-Saharan Africa, according to a report by 'The Lancet'.
Impacts of COVID-19 on malnutrition
At least 6.7 million more children under the age of five may suffer from extreme malnutrition in 2020 as a result of the socio-economic effects of the pandemic, according to a statement from the United Nations Children's Fund (Unicef). Emaciation — a disease that induces a weight loss of 10% in less than a month — could increase by 14.3% in low-and middle-income countries.
This rise would result in more than 10,000 additional child deaths per month, of which more than 50% would occur in sub-Saharan Africa, according to the report The Impact of COVID-19 on Child Malnutrition and Nutrition-Related Mortality published in The Lancet.
Representatives from UNICEF, the Food and Agriculture Organisation of the United Nations ( FAO), the World Food Program (WFP) and the World Health Organisation (WHO) cautioned that the pandemic is undermining nutrition worldwide, especially in low-and middle-income countries, with young children suffering the worst consequences.
This signals worsening conditions for India as well. More and more children and women are suffering from malnutrition due to the decline in the quality of their diets, the loss of nutrition programs coupled with other effects of the pandemic.
"Seven months have passed since the first cases of COVID-19 were identified, and it is increasingly clear that the other effects of the pandemic are more harmful to children than the disease itself," said Unicef Executive Director Henrietta Fore.
This results in the loss of productivity and demographic dividend for a developing country such as India where the young population surpasses the old.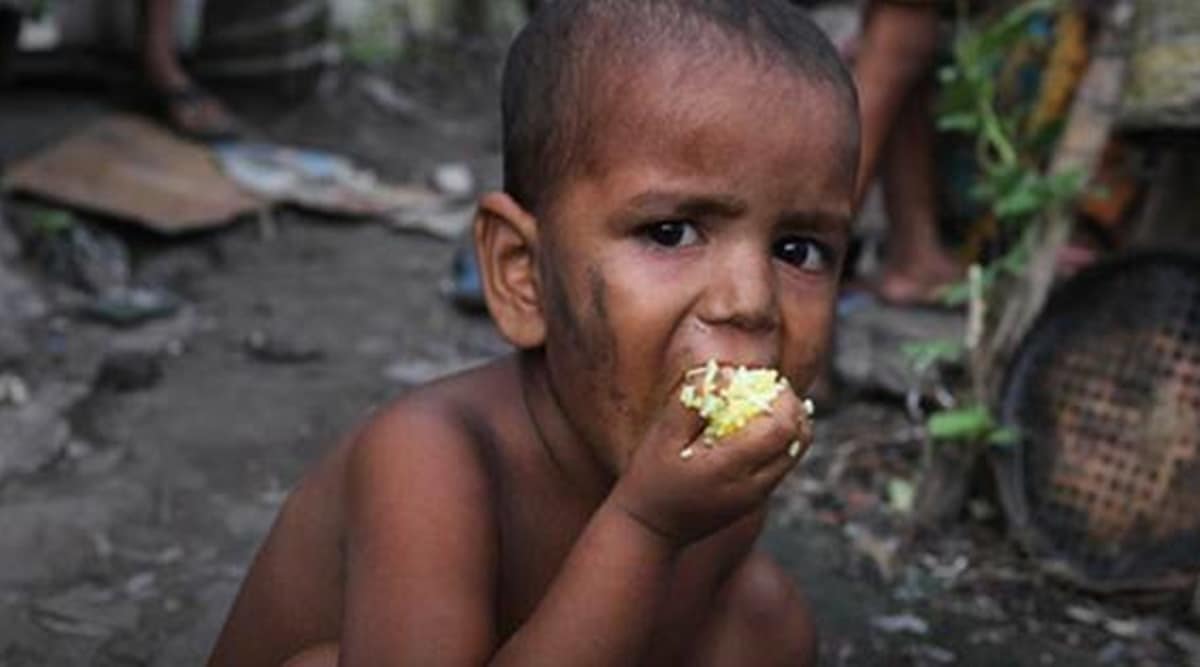 The UN Children's Agency reports that some 47 million children were affected by this issue in 2019, before the pandemic, and warns that, if there is no immediate action, this figure could exceed 54 million by 2020. 80% of these minors are at risk in sub-Saharan Africa and South Asia.
More than half, according to the report reported in The Lancet, in South Asia. Unicef also recalls that emaciation can not only cause death but may also cause deficits in growth, development, and learning.
Disruption of nutritional patterns due to the pandemic
In Afghanistan and Haiti, fear of contagion and lack of protective equipment for health workers have contributed to an unprecedented 40% and 73% decline, respectively, in admissions for the treatment of serious waste in children. In Kenya, those admissions decreased by 40%. More than 250 million children worldwide are not receiving vitamin A supplements due to COVID-19, UNICEF estimates.
"Household poverty and food scarcity levels have increased. Basic nutrition programs and supply chains have been reduced. Food prices have risen. As a consequence, the standard of children's diets has decreased and the incidence of malnutrition will increase," Fore observed.
In this background, UN agencies cautioned that this expected rise in child waste is just the tip of the iceberg. COVID-19 would also intensify other types of malnutrition in children and women, such as stunting, micronutrient deficiencies, and overweight and obesity, as a result of impoverishment of the diet and disruption of nutrition services.
Unicef figures from the first months of the pandemic indicate a cumulative decrease of 30% in the coverage of essential nutrition services. For some nations, the loss of such programs during imprisonment was between 75% and 100%.
"We can not encourage children to be forgotten by the victims of the pandemic," Fore said. "We must think in the short and long term, at the same time, so that we not only tackle the problems raised by the pandemic and its secondary effects on children but also plan out a better future for children and young people."