Stories
Trends
Mind-Numbing Pictures Emerge From Pakistan As People Fight To Get Food Items As Pakistan Nears Bankruptcy; In India Locals Loot Cold Drink Bottles As A Truck Overturns After An Accident – The Difference?
Locals looting goods from an overturned truck is not something new; there have been many such instances reported from across the country, but here is what is fundamentally wrong, making use of every unfortunate incident and capitalising on someone else's loss (even lives or injuries) into a profitable opportunity. In contrast, judgements are being made on videos of people in Pakistan running, chasing, and kicking to get food items amid the deepening food crises in the country.
Is India going through a food crisis?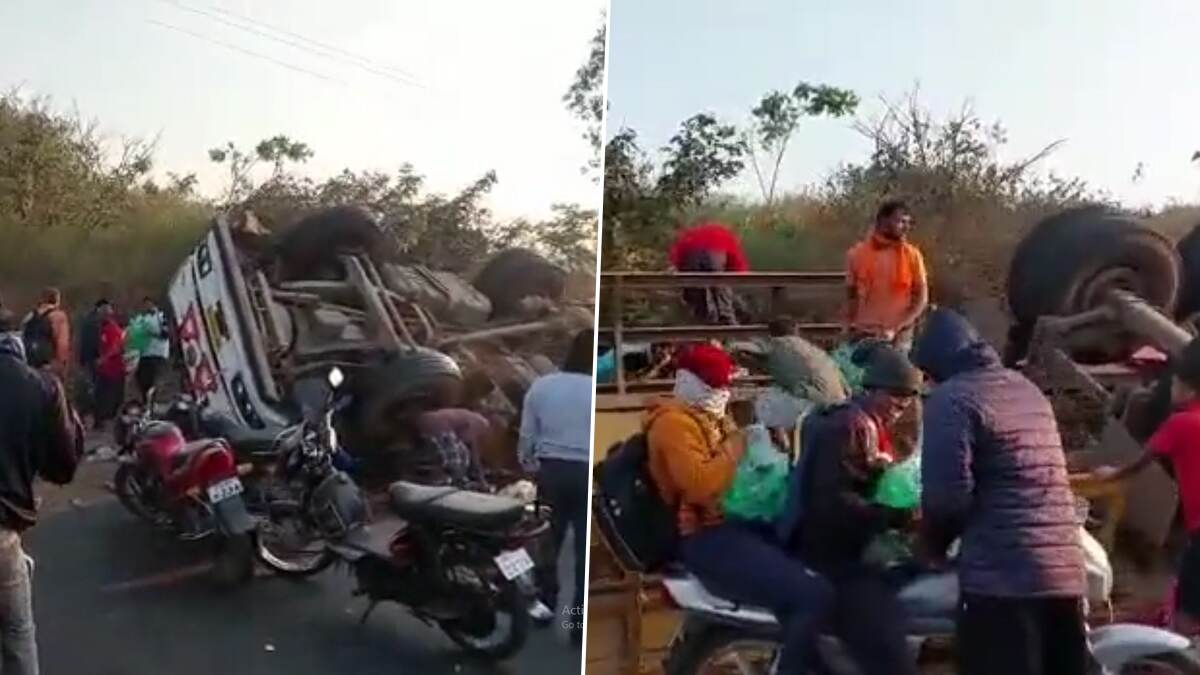 India and its citizens take pride in being spiritually rich; we consider ourselves the beacon for the world to take note of our traditions, culture and long, rich history that is our very roots.
But have you ever wondered what happens to us when there are instances of trucks or other carriers that meet with an accident, resulting in their goods being strewn on the road – it becomes an opportunity for the majority to rob, vandalise and loot!
Forget about if the persons involved in the accident are dead or alive, injured; no one gives an iota of thought to that instead, what catches their eye are the 'jewels' that lay scattered that need to be picked up, robbed, looted before others get their hands on the precious cargo.
In reference, a few days ago came reports of locals looting beverage bottles scattered from a cold drink-carrying truck that overturned on the Kolhapur – Ratnagiri road. 
People were seen not only collecting strewn bottles that lay on the ground but many were seen atop the truck and helping each other carry packages of soft drink bottles.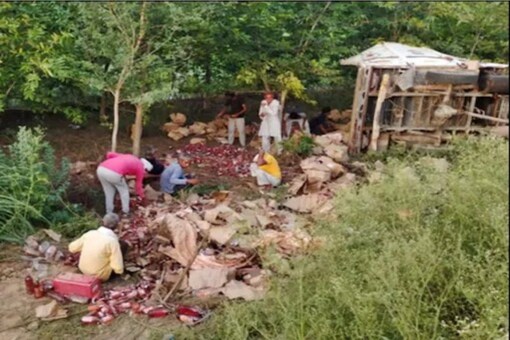 And this is not the first time that something like this has been reported; in fact, it has become the norm across the country for people to indulge in such acts when the opportunity presents itself.
In contrast, with the deepening food crisis in Pakistan, people were recently seen chasing a wheat truck on foot and bikes, risking their lives to get a bag of wheat.
What is the difference between the two events?
Firstly, India and its citizens are fortunate not to be undergoing in the present any food crises or any major upheaval that should prompt or force people to resort to looting.
Secondly, what are they looting, not essentials but luxury items (one cannot consider soft drink bottles as essentials)? Then, in that case, are they stealing because they cannot afford Rs. 20 soft drink bottles?
Thirdly, where is self-respect, dignity, morality, spirituality, discretion and consideration for someone else's loss?
The best part is that the video that surfaced on social media clearly showed many of the looters hiding their faces with handkerchiefs etc., which means that they did not want to be caught committing this act. Yet, their conscience did not prick them enough to actually not commit this act.
Morality Comes Calling On Videos From Pakistan
On the other hand, the soaring flour prices are one of many crises Pakistan faces as it reels under the weight of a crumbling economy —
A 15kg flour bag is being sold for Rs 2,050 after it was increased by Rs 150. 
In just two weeks, the price of a 15kg flour bag rose to Rs 300.
Things are getting so out of hand that citizens are using plastic bags to fulfil their LPG (cooking gas) needs; awful as it may sound, Pakistanis in Khyber Pakhtunkhwa province are using plastic bags to store LPG as a drop in the stock of cooking gas cylinders has forced the vendors to cut short the supply.
So, in a nutshell, Cash-strapped Pakistan is desperately seeking help, and its citizens are in what can be called 'dire straits. 
All attempts by successive governments have failed to get multilateral or bilateral aid to meet foreign payments.
With incredibly high inflation, dangerously low foreign exchange reserves, and global lenders like the International Monetary Fund (IMF) refusing to disperse further funds, Pakistan's economy is in a dangerous place.
Pakistan's inflation rate spiked 24.5 per cent in December 2022 due to a giant spike in the prices of food products.
Hence, if a country is going through such an upheaval, then it's only natural that the citizens would be fighting over food and other basic amenities but why here in India?
Conclusion: India is not in any financial, food or basic amenities crises, yet as citizens, we lack fundamental values and basic curtsey; we resort to vandalism, looting, robbing etc., at the drop of a hat and want to capitalise or make profits no matter how disgusting or sad an event may be. 
Change begins from within, and to be a global leader, we also need to have and display the same aptitude and character!