ColorOs 12 based on android 12 has just arrived. Google has announced android 12, their next version of Android, on the 5th of October. After 5 to 6 days, other brands have started a race to provide their UI updates quicker than their competitors. Now Oppo has also announced their ColorOs 12 with lots of improvements and security features. This time Oppo had focused on polishing and security enhancements. They have come with lots of new features and changes here and there. 
Oppo has also announced that all the devices launched from 2019 to date will get the update. Now the flagship of this year from Oppo find x3 pro has obtained the early access, and from sources, it's confirmed that this is not a minor update. The update size is around 4GB. So a lot of changes had made in this version.
Now let's see what all new features you can expect from the ColorOs 12
Ui experience
As we all know, ColorOs were not much close to stock android earlier, but it has changed now. It's much closer to stock android and polished with all the features users will need
Notification panel
The notification panel of ColorOs 12 has changed it is now has a minimalistic look, and the icons are a little big with simple regard. And the settings options also have a minimal look and are colorful.
Customization
Colors have given a lot of customization options, and it's still the same. Now you can change the color of the settings options, notification icons, and significant change has come to AOD now; you can also put text in your AWD and pictures, patterns, and a lot more.
Wallpapers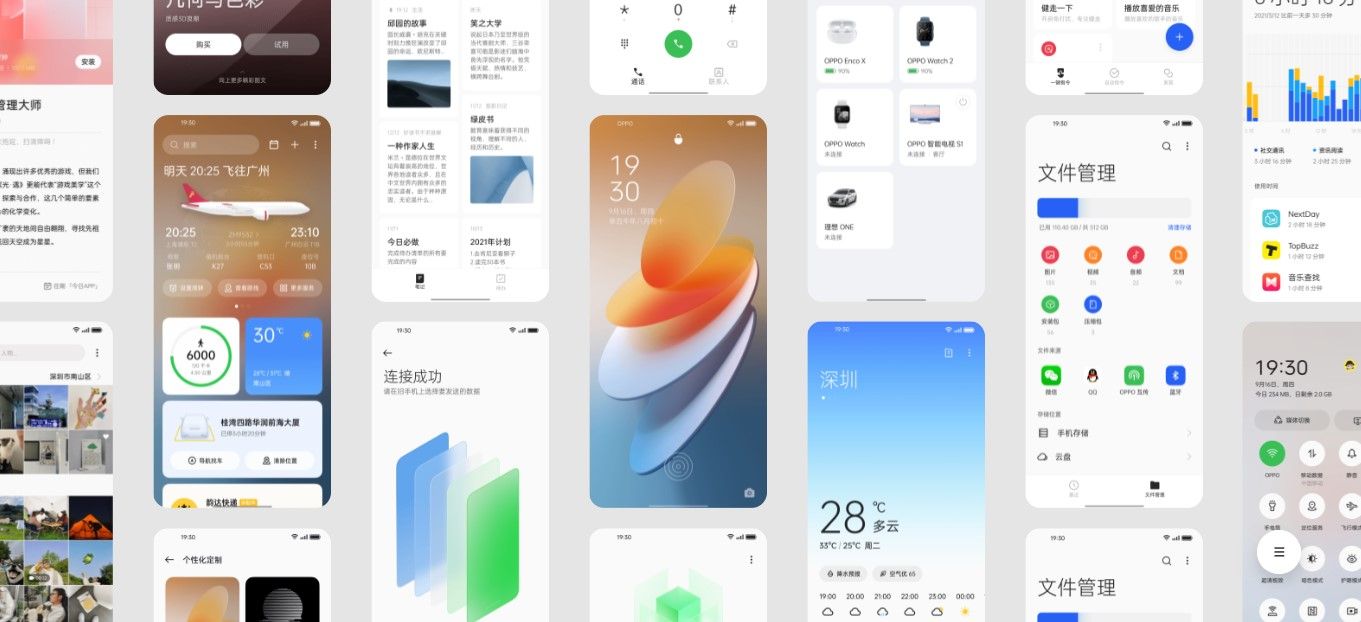 As we all know, with android 12, Google has announced material design, which means that the whole UI color will change based on the wallpaper. Now you can choose any type of wallpaper in any color. You have to click the picture of that color, and the ai of the UI will create different types of wallpaper based on that color.
In this version of ColorOs 12, the animations are smooth and lag-free. It feels fast and very much polished.
Battery optimization
In this version, the battery performance is also improved, and now the details provided in the option are more where you can see the battery taken from each app and monitor them. With the power saving mode, you can kill some applications suggested to improve the screen on time a bit more.
Phone manager
It is one of the options that has been in colors for a long time, and this new version has also improved with virus scanning, which is in partnership with avast, battery saving, CPU usage, and much more.
Privacy
It is one of the most significant changes which has come to ColorOs 12 now; in the privacy dashboard, you can also see which apps have taken which permission in 1 hour, and you can also disable the license for the app. You can also now know when the camera or microphone is in use by the green light, which will indicate on the right top corner of the phone. You can disable the camera and mic from the notification panel, and system apps can not access them.
Location
Now you can give your exact location and appropriate location as per your wish to any apps you want. If you wish not to share your precise location, then you can provide the right site.
Language support
There are some India-specific features where there are 13 Indian languages supported, too, with 60 languages.
Colors giving a new beginning
From all of this, we can say that the colors we know 2- 3 yrs back are not this one. This version of ColorOs has improved a lot and has been very much polished and smooth. It feels good, and the update status has also changed drastically. A lot more devices are eligible for the update, and few tech reviewers have also praised ColorOs and given the tag of one of the most improved UI. So let's hope for the best and wait for our turn to experience this new ColorOs 12.
Article Proof Read & Edited By Shreedatri Banerjee