These are the top 5 publishing houses in India in the year 2021:
1. Penguin Publishing India
The publishing house, Penguin Books started its journey in India in the year 1985. It is the most significant trade cum publisher of books in the English language in India and is ranked as the no. 1 publishing house in India. It is a highly professional company and has published various books in different genres like business, lifestyle, biography, history, religion, philosophy, cooking, travel, health & fitness, politics, visual books, children's books, leisure, and sports, etc. Even though most books are in English, they also print in other local languages like Hindi, Marathi, Bengali, Tamil, Telugu, Malayalam, Kannada, Gujarati, and Urdu.
2. Cambridge University Press
Cambridge University Press is also a well-known leading book house in India and a significant part of Cambridge University. They are a high-volume professional house that publishes books in different fields such as engineering, physics, economics, anthropology, politics, astronomy, biology, mathematics, medicine, sociology, history, and security studies. It is spread across the country in branches such as Delhi, Bengaluru, Chennai, etc. They primarily deal with educational texts and provide high-quality academic materials through print and even digital media.
3. MacMillan India Ltd
MacMillan India Ltd. was started in India in 1843 by two people-Daniel and Alexandar Macmillan. This house is one of the world's leading publishing houses with experience of more than 120 years.  They primarily publish books for high school and undergraduate students instead of fiction. Therefore this house is suitable for writers that come from an academic background. This publishing house has a strong network in India of about 15000 schools and has published works by great literary minds like Lewis Carroll, Rudyard Kipling, etc.
4. Harper Collins India
Harper Collins is the world's second-largest publishing house and is spread over 18 countries, including India. Harper Collins India is one of the most significant publishing houses in India. They publish books in several genres: autobiography, business, biography, fiction,  mystery,  music, history, romance, crime, thriller, self-help, poetry, politics, sport, and travel. Along with print media, the publishing house also makes use of digital technology for the modern generation. Harper Collins India has published many renowned authors like Amitav Ghosh, Paulo Coelho, Michael Crichton, Sidney Sheldon, etc.
5. Random House India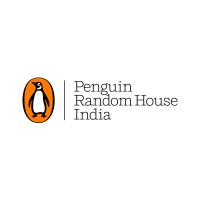 Random House India is one of India's most popular publishing houses and started its journey in India in 2013. Many modern Indian writers like Jhumpa Lahiri, Rujuta Diwekar, Namita Devidayal, Mohammed Hanif, Anita Desai, etc., have been published by this company. They also have published many international authors and even Nobel Prize laureates like Salman Rushdie, Vikas Swarup, Deepak Chopra, John Grisham, Dan Brown,  Edward de Bono, etc.  Like all major publishing houses, they publish various genres like lifestyle, memoir, classics, biography, fiction, poetry, food, family, thriller, mystery, and so on.

Edited by Aishwarya Ingle