Stories
Vinod Adani-The Famous Man In The Allegations Of "Hum Adanike Hain Kaun" Series!
Adani Group hiding role of Vinod Adani in its 'nefarious acts', blames the opponent Congress.
As a continuation of its 'Hum Adanike Hain Kaun' series of investigations, the Congress questioned Prime Minister Narendra Modi with several queries that, when studied rationally, create sense, like why the Adani group is concealing Vinod Adani from their actions.
Adani Group equities had recently taken a battering on the stock exchanges when U.S.-based short-seller Hindenburg Research launched a slew of charges against the business conglomerate, whose chairman is Gautam Adani, including fraudulent transactions and share-price manipulation.
Blame 1 about Vinod Adani.
The Congress questioned that Gautam Adani's elder brother Vinod Adani is at the nexus of financial flows that leverage one group of Adani properties to transmit loans to another, and questioned whether these kinds of acts were not worthy of an investigation by the SEBI and the Enforcement Directorate.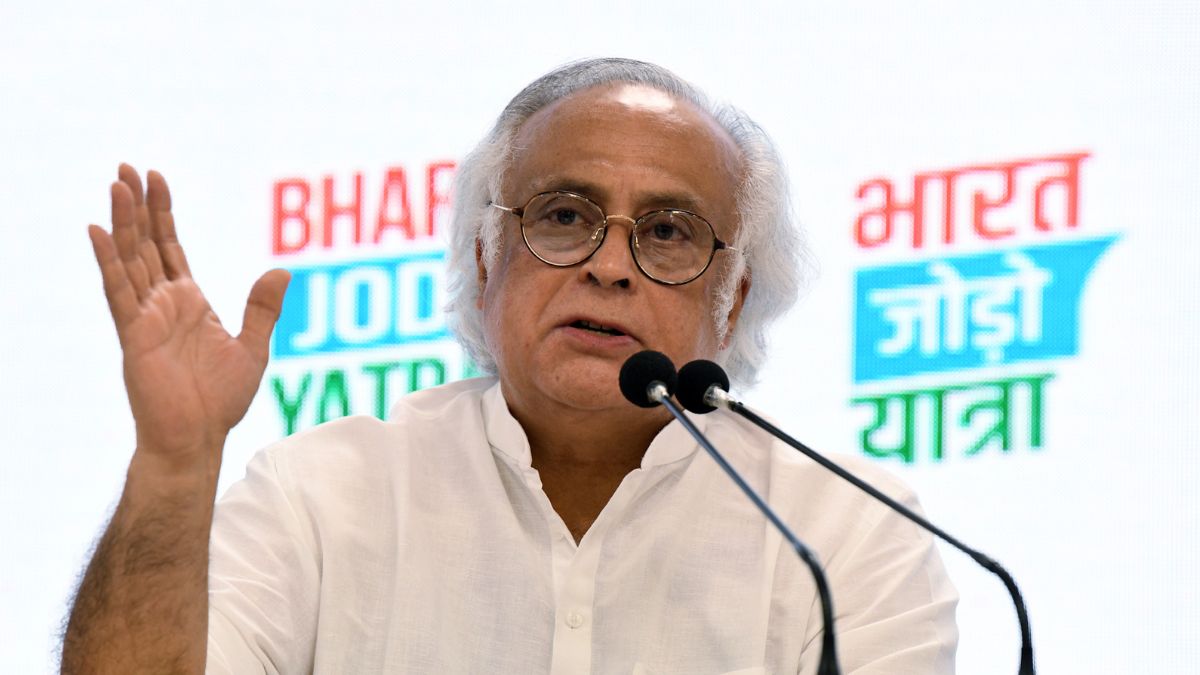 Going on, Congress national secretary Jairam Ramesh stated that the Adani group had made "misrepresentations" revolving around Vinod Adani's prominent involvement in its "nefarious actions".
In a statement addressed to Prime Minister Modi and shared on Twitter, Mr. Ramesh cited claims made by Hindenburg Research that Vinod Adani controls an expansive network of offshore shell companies that have transferred billions of dollars into publicly traded and privately held Adani companies in our nation, often without revealing the related party nature of the dealings as is mandated by law.
To prove his words, Mr.Ramesh cited that irrespective of Adani Group's claims that it is separate from Vinod Adani, the group has often stated in public documents that Vinod Adani is an integral member of the Adani Group.
Take for example, where all the following businesses and entities that are directly or indirectly controlled by Gautam Adani, Rajesh Adani, and Vinod S. Adani.
S.B. Adani Family Trust.

Adani Properties Private Limited.

Adani Tradeline LLP.
Ramesh questioned Prime Minister Modi why his "close friend" was so evidently lying to investors and the common man. Moving on, Mr. Ramesh questioned if the multiple investigative agencies—which have been liberally used against political groups, the media, and non-subservient business people—would ever be employed to look into the friends, even when they were caught in the act.
To back up his claims, Mr. Ramesh cited Adani's victory over Ambuja Cement, which earned him the title of Second Largest Cement Producer. On September 16, last year, the Adani Group announced that the Adani family had successfully finalized the acquisition of Ambuja Cements Ltd and ACC Ltd through Endeavour Trade and Investment Ltd, a special purpose business, he added.
The acquirer's SEBI filing describes that 'the acquirer's ultimate beneficial ownership is owned by Mr. Vinod Shantilal Adani and Mrs. Ranjanben Vinod Adani. Isn't it a disgusting lie for the Adani Group to separate itself from Vinod Adani now? he questioned.
According to an Australian probe, Vinod Adani's Singapore-based Pinnacle Trade and Investment owns several Adani Group properties in Australia. According to Forbes magazine, Pinnacle agreed to a USD 240 million credit deal with Russia's now-sanctioned VTB Bank in 2020, and then went on to lend USD 235 million to a linked company, possibly tied to the Adani Group, as Congress leader Ramesh mentioned in his series of claims against Adani.
Isn't this indicating that Vinod Adani is at the nexus of financial transactions that leverage one group of Adani properties to transmit loans to another, as Hindenburg claims? Isn't this something that SEBI and the Enforcement Directorate should look into, claims the  Congress General Secretary. The Congress has demanded that the Adani matter be investigated by a joint parliamentary committee. During the first half of the Budget Session, the opposition also obstructed proceedings in both Houses of Parliament.
Blame 2 against Adani Group.
Is it possible that a high-profile Union Minister with long-standing trade and economically made personal calls on Gautam Adani's behalf to a handful of the most well-known businesspeople and encouraged them to invest their assets in the FPO to rescue Gautambhai from embarrassment? Isn't this a conflict of interest worth investigating? Did this Union Minister follow your instructions? In his statement, Mr. Ramesh asked.
The Congress chief also examined whether the business leaders were told that the FPO will be taken off and the money refunded to investors since the action was only to rescue Mr. Adani's image.
Isn't it a breach of Indian securities rules to keep this important information hidden from a significant portion of investors and only inform a selected few or isn't it ethical to defraud FPO investors in this way, Mr. Ramesh questioned addressing the issue to PM.
The last defense by the Adani group.
The group has denied the allegations, claiming that it complies with all laws and transparency laws. According to the earlier Adani Group comments, Vinod Adani has no management position in any of the Adani-listed entities or its subsidiaries and has no participation in their day-to-day operations.
All these questions have raised concerns about not only the defamed Adani group but also about the regulatory bodies that are probing Adani's portfolio. Let's see where this trail of the Adani saga goes.
Edited by Prakriti Arora