Trends
10 Best 3D Design Apps for 3D Modeling in 2020
What's the one thing you would want to print with your 3D printer? A marvel-series based figure? A good wine glass for the next date? Whatever it is, something you can make with a 3D printer is endless. However, to achieve that power to create, meet your ultimate potential of a 3D printer, you need some design software.
What if I told you, that you can design with the help of apps on your phone? Amazing, right? Well, here are some of the Best 3D design apps for 3D modeling in 2020 (Both IOS and Android).
Let's begin your 3D adventure in this infinite-dimensional world.
Which 3D modeling app do you choose?
To start with, how do you choose the best app for 3D modeling?
Whether you are a beginner or expert, or of any skill level, for every design you want to make, there are apps just made to meet your requirements. It's crucial that you know your experience in 3D designing, your design structure, and of course, the operating system of the device before choosing the best app.
Shapr3D
Platform: iOS
Price: Free trial version or $31.99/month
Level: Intermediate to Advanced
Transform your 3D modeling workflow with the iPad's leading industry-strength CAD tool. With the integration of user-friendly mobile design software, go from idea to 3D concept in minutes, create manufactural models anywhere, and export them.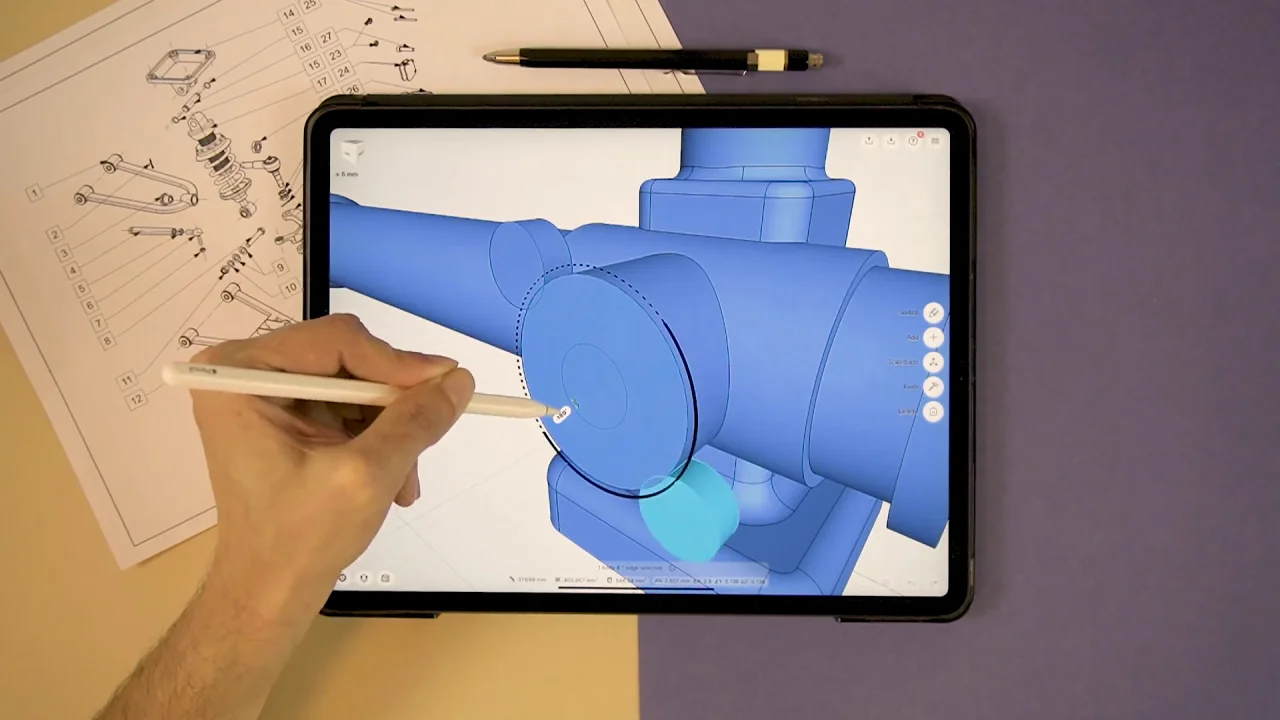 Shapr3D supports all major CAD desktop software, so you can directly import projects and export work to your tools for rendering, manufacturing, or drafting.
Sculpture
Platforms: iOS, Android, macOS
Price: $9.99
Level: Advanced
Sculptura is the most intuitive and powerful 3D sculpting app ever designed for your iPad, with an advanced clay engine and artist-tested tools. 
Sculpt embracing characters, ghastly monsters, or even fascinating abstract art wherever you want, design on your wish.
make- 3D CAD Modeling
Platform: iOS
Price: 14-day free trial, then $15.99/month
Level: Intermediate
Make lets CAD professionals and enthusiasts in 3D modeling create immersive 3D content on the go.
Now with highlights such as even sketch planes, natural sketching experience, 3D tools such as Pull & Push, and easy complex surface creation, it's one of the most anticipated and powerful 3D modeling and design applications available.
AutoCAD LT: Miniature Master
Platform: iOS, Android, Windows
Price: Free
Level: Anyone
AutoCAD mobile is an app with easy-to-use drawing and drafting tools for viewing and editing DWG.
Use mobile devices to view, create, and edit DWG files-anytime, anywhere. Use the most powerful CAD app to simplify your site visits and do real CAD work on the go.
Putty 3D 
Platform: iOS
Price: Free trial version or $4.99
Level: Anyone
To artists and enthusiasts on the go, Putty is the best 3D sketchbook. Putty 3D is your perfect companion, whether you're on holiday, on the train, or just relaxing on the couch.
It uses the powerful graphics processor of your device to create a sleek and natural sculpting experience, particularly on iOS.
3DC
Platform: iOS, Android
Price: Free trial version or $3.99
Level: Anyone
3DC is the most accessible 3D model creation app, providing the best performance on mobile devices. Anyone could use this! Build and share your designs, and even print them in 3D.
To create any 3D model, 3DC uses basic shapes (cube, sphere, cylinder, cone.) From the most straightforward design to the most complex objects-simply by moving, rotating, and scaling primitive objects, you can build anything.
Morphi
Platform: iOS
Price: $9.99/Month
Level: Advanced
To create designs for AR/VR, 3D Printing, Animation, Game Design, or Graphic Design, Morphi has everything you would want. It is a sturdy and easy to learn 3D design and modeling app.
You are free to use all Morphi's 3D design tools, and there is a one-time (no subscription) in-app purchase to export + import 3D models (STL + OBJ files) and place, view, and edit in AR.
Microsoft 3D Builder 
Platform: Windows phone
Price: Free
Level: Intermediate to Advanced
Download and edit many types of 3D files using a wide range of potent yet easy to use tools. Take a webcam picture and make it 3D. 
Customize 3D objects by printing their names on them, or combine models and pieces to create something new. Use simple, customizable shapes to build from scratch.
Thingiverse
Platform: Android
Price: Free 
Level: Anyone
MakerBot's Thingiverse is a thriving community of designs to discover, make, and share printable 3D kinds of stuff. As the largest 3D printing community in the world, we believe everyone should be encouraged to create and remix 3D things, regardless of their technical expertise or experience.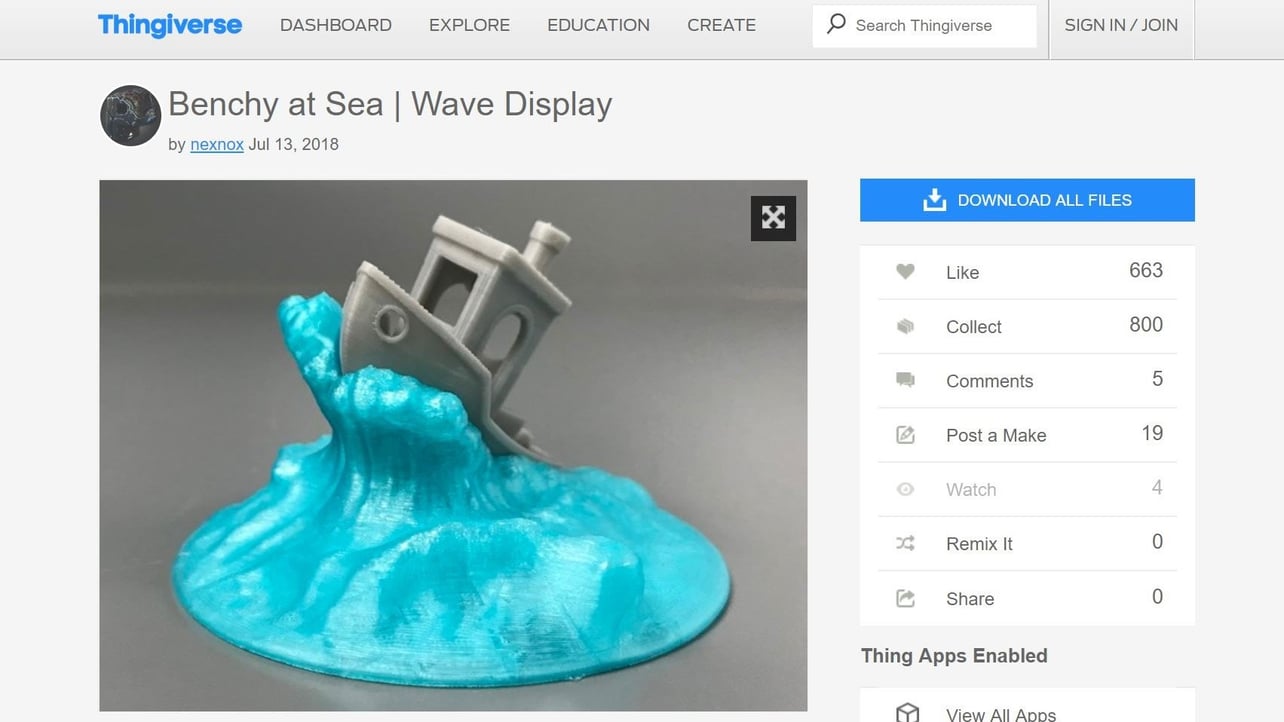 All designs are inspired to under a Creative Commons license in the spirit of maintaining an open platform.
Sketchup Viewer
Platform: iOS, Android
Price: Free
Level: Advanced
Use the SketchUp Viewer to bring 3D models to life on Android phones and tablets. Navigate and highlight your own SketchUp projects, or explore millions of free 3D Warehouse models! That's correct, SketchUp Viewer is a FREE app now!
Shapr3D
Platform: iOS
Price: Free for 2 designs later $25/month 
Level: Intermediate to Advanced
Shapr3D is one of the most potent 3D CAD apps out there. It utilizes the same engine as CAD software leader Solidworks. 
Additionally, it helps to produce precise mechanical parts, highly complex prototypes, and fully functional products with Shapr3D.
From engineering projects to jewelry design, you can use 2D and 3D modeling tools, 3D production-grade models for export, and much more. For engineers and industrial designers who travel a lot, work as freelancers or prefer to work on a tablet rather than a PC, this mobile 3D design app is an excellent solution.
Onshape
Platform: iOS, Android
Price: Free
Level: Anyone
Onshape is the modern CAD system that allows engineers to concentrate on doing their best job.
Onshape combines parametric modeling tools and data management design into a secure cloud workspace that can be accessed on any device and never loses data. With no files to lose or corrupt, no license keys to manage, and no desktop software installed. Onshape helps engineering teams into the world of innovation.
eDrawings
Platform: iOS, Android
Price: $1.99/Month
Level: Anyone
eDrawings is the only iPad, iPhone, and iPod Touch CAD viewer that lets you view native eDrawings files as well as native SolidWorks drawings. Additionally, it allows for easy viewing of DWG and DXF files.
It enables you to view your 3D models into the real world in a 1:1 scale. By simply turning on the camera of your device, you can bring your virtual 3D designs into a practical context. See them sitting on your desk or at your conference room table, or even in the palm of your hand, through the screen of your iPad, Pad Mini, iPhone, or iPod touch.
Best 3D Design Apps for 3D Modeling Complete List
Every app on this list is for different needs and ease of use and for a different platform that they support. Always make sure that you use the right app for the right design, as not every app would meet the functionality required. It's a different app for a different purpose. However, any app on this list will make your 3D modeling experience much more comfortable.
Conclusion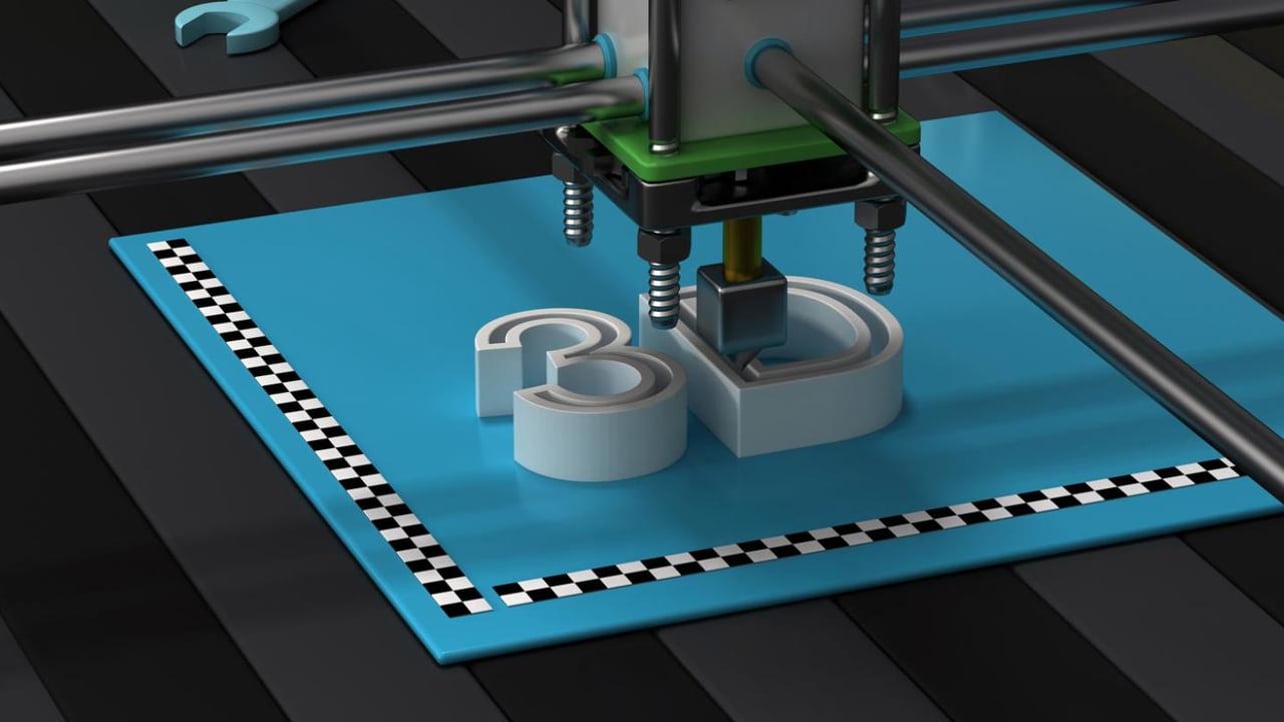 Where it's a lightweight app or a bulky software, it's crucial that you take your skills, and structure of designs into consideration before making a hefty purchase.
Our list for Best 3D Design Apps for 3D Modeling was specially curated to meet the vast need of 3D Designers. The list consisted of every vital app that you might need to be a 3D modeler.
Did you like our list? Let us know in the comment down below.