Trends
The top 10 best cryptocurrency trading applications for 2023
Today, buying and investing in cryptocurrencies has become a trend. There are numerous cryptocurrency trading apps to help you with the newly trending market. Every person seems to be interested in this new fluid form of currency. From businessmen to commoners, the trend of the crypto a market is all over the internet. And why wouldn't it be? After all, the crypto market has become one of the most exciting sources of generating income. From trading to mining, there are immeasurable ways of earning a steady income from the crypto market.
With all the opportunities that arise via cryptocurrency trading, you need to have a proper platform. But where does a beginner start exactly? There is a high rate of return in the crypto market, so naturally, there is a high risk as well. But do you need cryptocurrency to invest in the crypto market? Is it safe to invest in an unsupervised asset? What about the loss? How is that covered? Do you need to transfer and convert your money into cryptocurrency? How does all of this even work in the real world?
The questions never seem to end. There are a lot of stereotypes that run around in society when talking about cryptocurrency. In this article, we will tell you everything you need to know to begin your cryptocurrency investment journey, as well as recommend some beginner-friendly platforms and provide insight into what you are getting yourself into.
What is cryptocurrency?
Cryptocurrency, or "crypto", is a digital currency that is used just like any normal currency but through a computer network that does not rely on any central authority like the government or banks. It works in a decentralised system that is used to verify if the parties involved in a transaction have the money they are claiming to have. This eliminates old-school traditional intermediaries like banks when funds are transferred between two bodies.
Despite the name, cryptocurrency is not a "traditional" currency. Cryptocurrency can be best defined as a distinctive asset class. Individual coin ownership is stored and recorded in a database or a "digital ledger". This uses strong cryptography to securely store the records of enormous transactions. Some cryptocurrencies use the proof-of-stake (PoS) model, where owners put up their tokens as collateral and get the authority for the token in proportion to the amount they stake.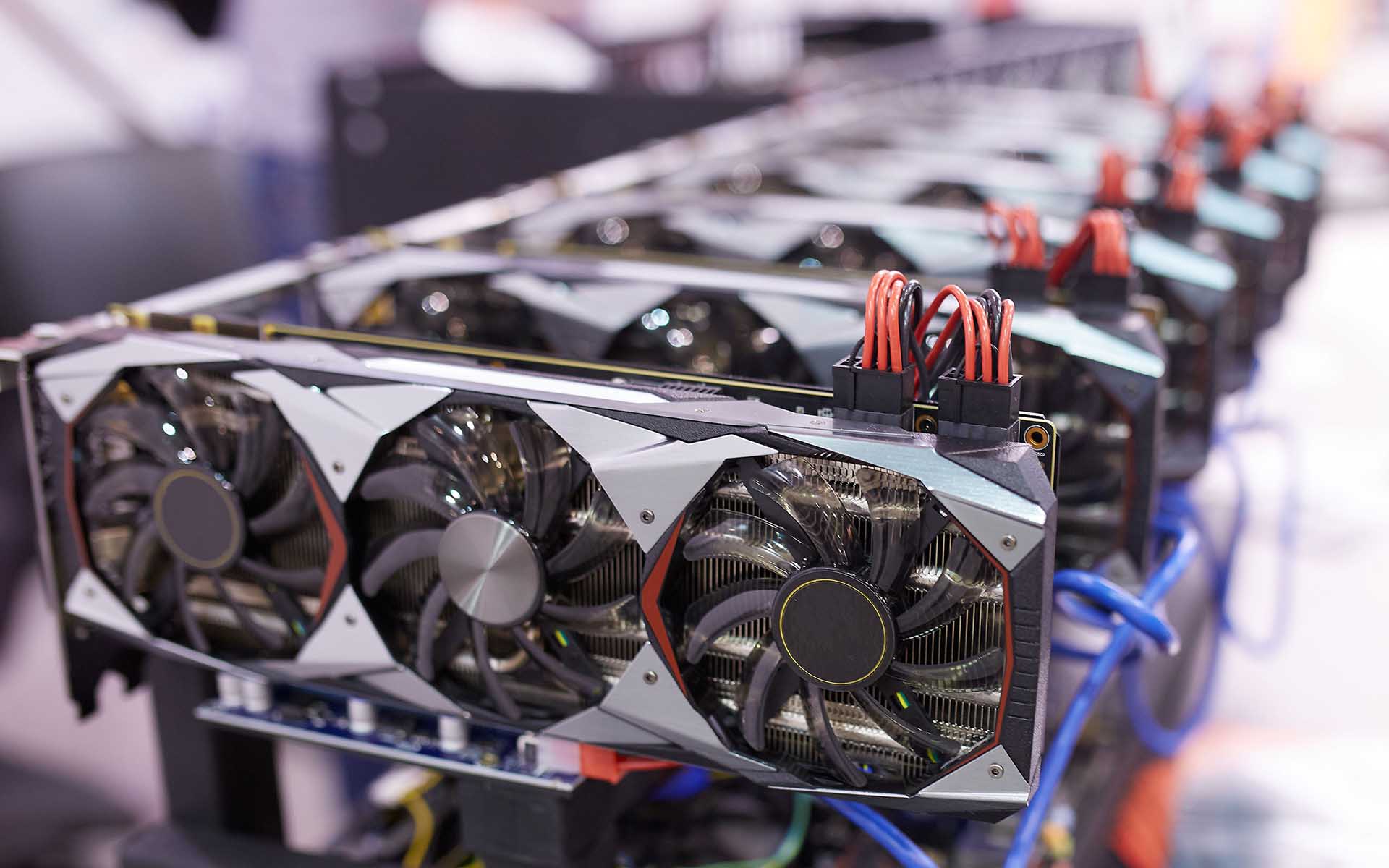 Cryptocurrency is generally created by a process called mining. Mining is done on powerful rigs that calculate complex cryptographic blockchains, which are basically humungous mathematical problems. Mining includes the use of advanced computer hardware capable of processing these problems. One of the most popular mining methods is GPU mining, which was also the cause of the GPU shortage in the pandemic because the crypto market was at its peak. GPU mining utilises a graphic card's graphics processing unit, or GPU, to process hashes. A GPU can process hashes at a more rapid rate than a CPU but not as fast as an ASIC (Application-Specific Integrated Circuits). GPU mining is more often used to mine altcoins (Ethereum, dash, litecoin, etc.).
Mining is only one way of making cryptocurrency. But you are here for trading, right? Now that you have a fair idea of how cryptocurrency works let us dive into the platforms that allow one to trade and earn income from them online.
A crypto savings account is very beneficial if you are interested in getting high returns with crypto. These accounts pay up to 12% but come with an equal amount of risk. Therefore, a crypto saving account is very advantageous when investing for the long term.
The top 10 best cryptocurrency trading applications
Here are our top ten cryptocurrency trading, exchange and investing platforms.
Gemini
Gemini was one of the first major cryptocurrency exchange platforms to gain attention. It is a popular platform for investing in crypto. Gemini has all the major cryptocurrencies available for trading and exchange. It has decent engagement and support. Additionally, Gemini provides competitive rates of interest that are sure to make your head turn towards it!
They also offer $10 in BTC once you trade $100 in crypto, which is not a high milestone in the crypto market.
Gemini is an easy-to-use application-based cryptocurrency trading interface. It is considered to be one of the largest exchanges by assets because it has solid support from major assets. Where Gemini falls short is in its limited payment and deposit methods and weak customer service.
Uphold
Uphold is your one-stop solution for trading multiple assets. It allows you to open an account to trade multiple assets. If you are slightly familiar with cryptocurrency trading, you will know that a lot of tokens and coins are traded in unique pairs. Hence, you will always come back to BTC and ETH. But that is not the case with upholding. The platform provides the feature of trading multiple assets directly.
Additionally, it is one of the few platforms that allow you to trade cryptocurrencies like XRP, DOGE, and many more.
Uphold has a simple and transparent pricing structure, and it is available for both desktop and mobile phones, giving the user more freedom and backup. The platform also provides a wide range of tokens to trade. Although it is not an easy-to-use platform when compared to many on our list,
Coinbase
Coinbase is by far the best cryptocurrency trading platform. This extremely popular platform is considered to be the best for beginners as it allows the user to invest directly using USD or normal currency. It offers more than 30 coins, including the renowned Bitcoin, Ethereum, Litecoin, etc., for trading. Additionally, the interest you earn is deposited in normal currency instead of bitcoins. This reduces the time taken to convert the BTC into USD or other currencies.
The platform has the easiest interface amongst the cryptocurrency trading platforms in this list. It has a wide collection of tradable tokens with a high level of security and trust. Despite its advantages, Coinbase does fall short in some places. It has a fairly high fee unless you are using Coinbase Pro (a business strategy to get you into the ecosystem). It does not allow the user to control private keys in their wallet, and it is slow in adopting popular crypto-currencies.
Kraken
Kraken is something that you may call the OG of cryptocurrency trading. It has a good collection of cryptocurrency coins and tokens to trade and invest in. Moreover, they allow margin trading as well. This means that the investor can borrow money from the broker to purchase a stock. It provides more security than what the investor could have bought with his current funds.
Kraken also allows you to trade DOGE coins.
Kraken is one of the longest-running cryptocurrency trading platforms. Therefore, it has built a high level of security and trust among its users. It, too, has a plethora of tokens and crypto to choose from.
Binance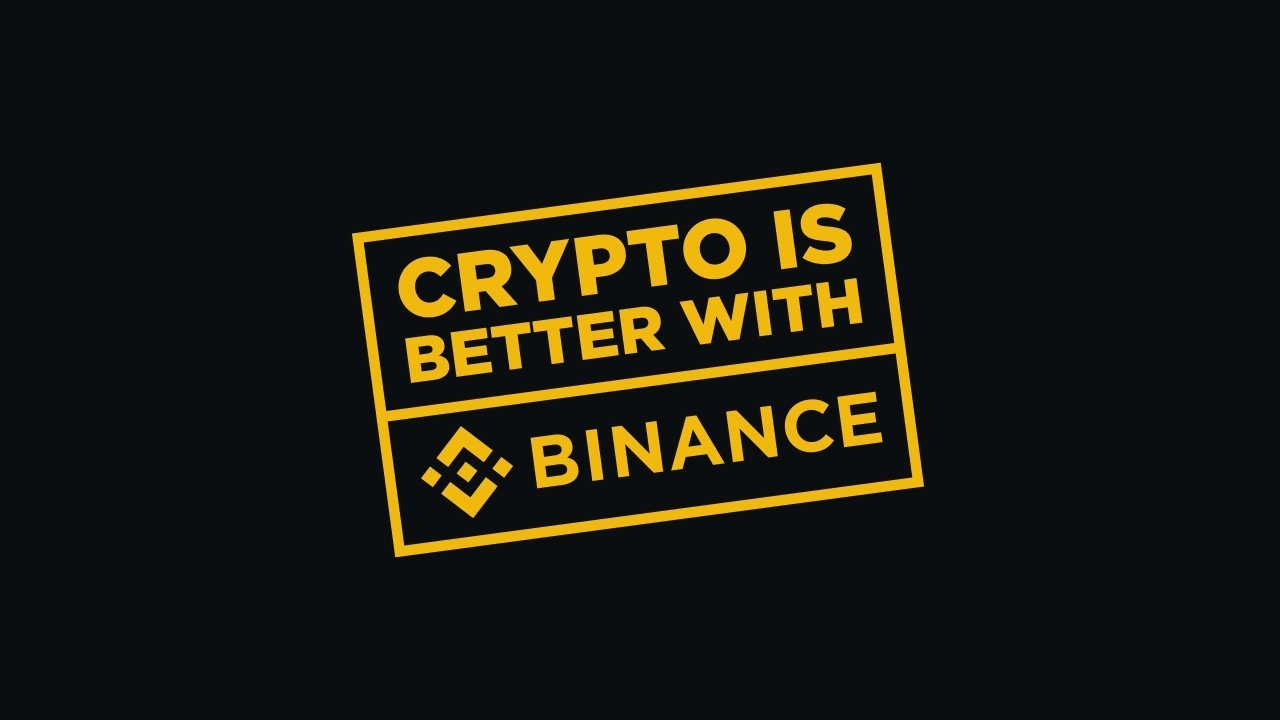 Binance is not very easy to use or user-friendly when compared to some of the other cryptocurrency trading platforms on this list, but it does offer some interesting perks. It is a very good platform if you want to get into currencies like Cardano or Neo. It is one of the sturdiest platforms out there.
As mentioned above, it offers some very noticeable perks, such as low fees and fast transaction time. It has a huge amount of crypto and tokes to choose from that will have you guessing as to which one to start with.
Trading Platforms for Cryptocurrency in India
Till now, we've told you about some global cryptocurrency trading platforms that are used for the exchange of crypto and tokens. Let us now have a look at Indian platforms, specifically if you want easy access and no hassle in your trading journey.
WazirX
This name has been on social media and TV ads quite a lot recently, and rightly so. This cryptocurrency trading platform is available for iOS and Android users. One of the major highlights of WazirX is that it allows users to invest in INR, BTC, USD, and even P2P. Moreover, WazirX has its own cryptocurrency. It is called WRX, and you can buy it using Indian rupees. You can then use this WRX coin to invest in other currencies. Probably one of the most loved and well-known features of WazirX is that it allows you to earn crypto by participating in contests available in the info section of the app.
It charges 0.2 per cent to both the taker and the coinmaker. It has the option to deposit money via NEFT, RTGS, IMPS, or UPI. Note that using NEFT, RTGS, and IMPS will cost a transaction fee of Rs. 5.9, while UPI has no transaction fee. You can start your cryptocurrency trading journey with a mere 100 rupees on WazirX.
CoinDCX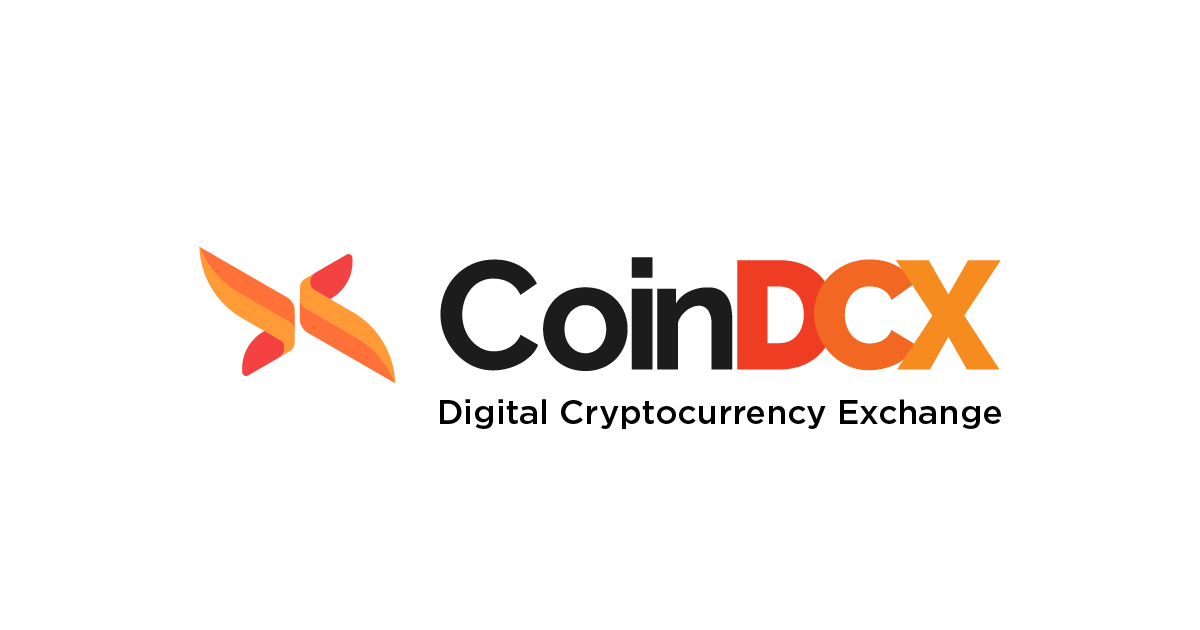 CoinDCX is one of the most versatile and easy-to-use cryptocurrency trading platforms in the country. It has a wide variety of coins and allows you to trade in over 200+ cryptocurrencies of your choice. It is a very versatile platform for trading cryptocurrencies in the country. It provides a user-friendly experience by simplifying the whole process by using a one-time password, or OTP, on both your registered mobile number and email ID.
In addition to this user-friendly experience, it also provides a great deal of knowledge about cryptocurrency trading and cryptocurrencies and how they work in the virtual world, making it the best option for beginners. CoinDCX charges a 0.1 per cent fee and has a fee-free minimum withdrawal limit of 1,000 rupees. That being said, the platform only supports INR to trade in the crypto market, although it allows you to deposit money using NEFT, UPI, IMPS, RTGS, or simply transfer from your bank.
Coinswitch Kuber
You must have heard this name a lot during the Indian Premier League (IPL). The cryptocurrency trading platform lets you trade in over 100+ cryptocurrencies and tokens while promising the best trading experience on the platform. The user experience is very simple; you just need to use your phone number to sign up for the app. Once you have completed the KYC process, you are good to go and trade.
With aggressive marketing, attractive offers and a simple user interface, the cryptocurrency trading platform has emerged as one of the best crypto trading platforms in India. However, the app does act up when considering security measures and transparency with the user. It allows you to deposit INR via bank transfer, UPI, or NEFT.
Unocoin
Unocoin is a buzz among crypto enthusiasts because of its simple user interface and support for many cryptocurrencies. While signing up for the first time, the user is required to fill in all the required details as well as their KYC (Know Your Customer) details. One of the most prominent features of this cryptocurrency trading platform has to be its "schedule sale". This feature allows you to automatically sell assets and crypto. For the first 60 days, the platform charges a 0.7 per cent fee. After that, the fees are reduced to 0.5 per cent, and you are awarded a gold membership.
Depositing money via any method does not require any fees, unlike the others on the list. You can deposit a minimum of 1,000 rupees using bank transfer, UPI, NEFT, IMPS, and RTGS. However, using MobiKwik Wallet incurs a 2% fee, and debit and credit cards incur the fee set by the respective bank. Above all, Unocoin offers biometric security features as well. You can simply insert your finger ID and a security passcode into its database. Failing to insert the correct credentials, however, will log you out of the app.
Krypto

Probably named after Superman's dog, the last platform on our list is Krypto. Krypto is not only a trusted platform in India but in more than 160 countries around the world. Krypto is adaptable and has an intuitive user interface. In addition to that, it has a fast onboarding process, no trading fees, gift cards, and 24/7 customer service that makes training easy for you. The app is registered under the Blockchain & Crypto Asset Council of India, also!
Moreover, Krypto allows its users to send or pay using cryptocurrency directly in any shop all over India. It supports over 100+ popular cryptocurrencies and user-friendly payment modes like bank transfer and UPI. All this makes Krypto a super trading platform for newcomers, just like Krypto, the super dog.
How Do You Invest in Cryptocurrency?
Cryptocurrency is nothing but a volatile asset. Therefore, investing in BTC or other crypto is similar to investing in stocks. The only difference between crypto investing and stock investing is the daily up-and-down nature of the crypto market. In contrast, the stock market grows in a predictable manner and is influenced by factors like the world economy. The crypto market hikes and dips very unpredictably. The last time the crypto market was at its peak before 2020–21 was in 2016–17. This nature of the crypto market may seem like gambling to most, but that is not the case.
To invest in BTC or any crypto of your choice, you need to perform some basic steps. These steps include:
Open a brokerage account at a firm or platform that allows you to invest in crypto.

Deposit funds from the main bank account into your newly launched brokerage account.

Buy the crypto and token of your choice using any of the above-mentioned platforms.

Later, as the market goes up or down, sell the tokens for a gain or loss. The funds earned are returned to your cash balance.
The deposition of funds, the buying of crypto and tokens, the selling of these tokens to gain profit, and the fee cut in the process totally depend on the policies of the platform you prefer to use. If you are new to crypto trading and have no idea how the crypto market works, we advise you to go for easy-to-use applications like CoinDCX or Krypto because of their easy-to-use interface and no low trading fees that will help you learn about the market more deeply.
Final Thoughts
There are many ways to earn or make crypto, whether it be mining, trading, or investing. Based on the availability of resources, it is up to you to decide which option works best for you. If you can afford to buy a powerful GPU, it will surely help to make you bitcoin by solving cryptographic blockchains. However, if that is too expensive for you, you can turn your head toward these platforms that allow you to invest in cryptocurrencies, trade them, or sell them in an easy and user-friendly manner.
At the end of the day, it is your decision to make. If you choose to trade or mine, be sure to do your research and give your money an ample amount of time to grow. It can be a period of 5 to 10 years! If you choose to trade, however, you need to activate your "sharingan" and keep your eyes open for crypto that is rising or falling. Ideally, the approach is to buy as low as possible and sell as high as possible.
That was all you needed to understand crypto investing and trading.
edited and proofread by nikita sharma