Trends
Adani's Next Target: To Raise $400 Mn Debt Through The Controversial $2 Billion Carmichael Coal Mine In Central Queensland.
Adani family trust which controls North Queensland Export Terminal, a major port for Queensland Export Terminal, has seen considerable controversies and is now under consideration to raise funds for the group. This even as recent news broke of Adani Group chairman Gautam Adani having pledged further shares of his companies valued at Rs 1,038 crore as collateral as part of his credit line agreement with SBI for the Carmichael coal mine and rail project in Australia.
The Adani Group has been under strain even as it continues to garner headlines for over a month now; the Adani Group, which saw roughly $145 billion wiped off its market value, is in talks with global credit funds in the hope of raising to $400 mn in debt against the assets of much controversial Carmicheal coal mine. 
The North Queensland Export Terminal, controlled by the Adani family trust, is under consideration to raise funds for the group; the Indian conglomerate is in discussions with several significant high-yield global credit funds and so far may have received two indicative term sheets from potential lenders which include hedge fund Farallon Capital Management.
Although Farallon Capital has declined to comment on the report, Adani Group has also refrained from making any statement on the same.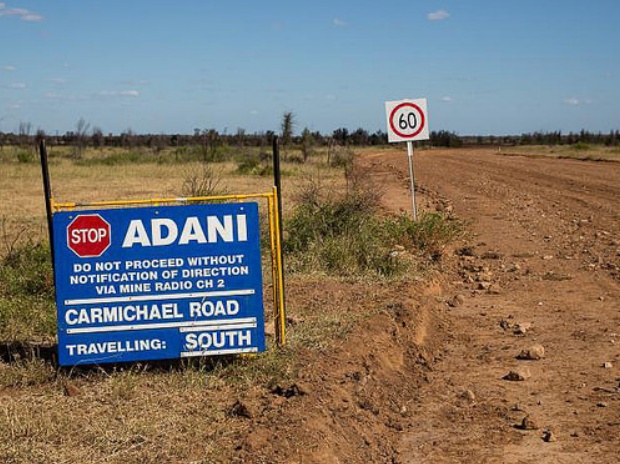 The Fall Out Of The Hindenburg Report – Carmicheal Project
After Hindenburg's damaging disclosure and allegations, Australia's corporate regulator said it would review a short-seller report that had flagged a wide range of concerns about the Adani Group.
The US activist investor and short-seller Hindenburg Research's report led to Adani's shares falling dramatically and founder Gautam Adani's wealth plummeting. At the same time, a vital focus of the report was three $100 million-plus transactions relating to the Carmichael project and associated infrastructure, a critical strategic asset for Adani in Australia. 
Through the years, the Carmichael mine, rail and port assets have seen anti-coal protesters before the Queensland government approved them in 2020.
Activists are adamant that the mine, even with its final scale-back version, which started its first coal exports in late 2021, should never have been approved by the Commonwealth government or by Queensland in very the first place.
Although amid the latest controversy, the Palaszczuk Labor government has stood by its approval, even if Premier Annastacia Palaszczuk and her ministers virtually never publicly mention the Indian-owned mine.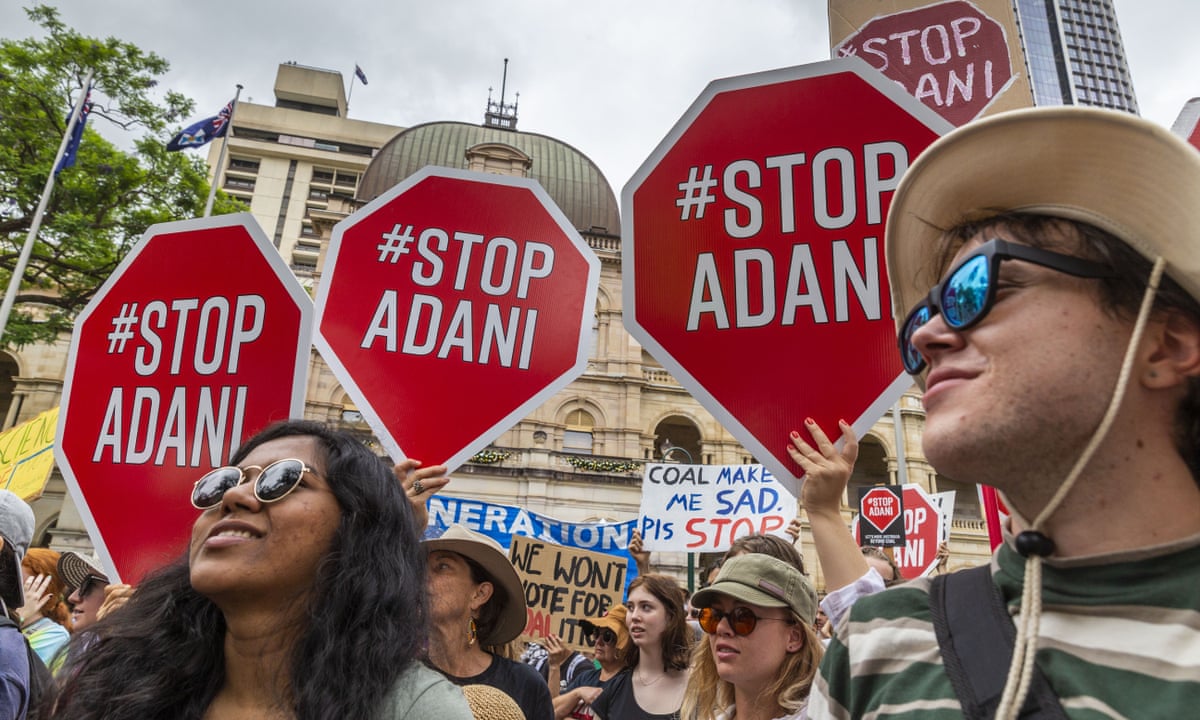 Adani Australia Hit With Fraud Claims, And Adani Australia hits back at fraud claims.
With fraud allegations levied against Adani Australia of having been involved in some potentially fraudulent financial transactions relating to its controversial $2 billion Carmichael coal mine in Central Queensland, Adani Australia totally rubbished these claims.
Adani's Australian arm, Bravus, said that its three transactions were all above board – $147 million from the privately owned Carmichael Rail to buy assets from Adani Mining and a $100 million line of credit from Adani Global to Carmichael Rail to pay its debts and $100 million security deposit from an Adani private family trust in the Caribbean to use its North Queensland Export Terminal.
Controversial Appointee
The Hindenburg report also contended that Mr Adani's brother-in-law, Samir Vora, was the ringleader in a diamond trading scam before being appointed executive director of Adani's Australian division.
However, the spokesperson for Bravus (Adani's Australian arm) said that the allegation made by the Hindenberg Research report had conveniently omitted the fact that Indian authorities and the Supreme Court cleared Mr Vora and Adani Enterprises in 2017 of accusations surrounding the export of diamonds.
Adani Group had since threatened legal action against Hindenburg for its "maliciously mischievous, unresearched report" released on January 24, which they claimed had undermined the "goodwill and reputation" of one of India's biggest publicly listed companies.
Adani Shares Hit And Adani Wealth Gone
The financial impact of Hindenburg's report has been significant, with billions in value wiped off Adani's companies in the past couple of days. 
Adani's flagship company, Adani Enterprises, was majorly hit, and Adani Total Gas was the worst performer among seven listed Adani firms. At the same time, Adani Ports and Special Economic Zone and Adani Wilmar were also hit hard.
Adani Vows More Equity With SBI For The Australia Project
Despite all the controversy surrounding the Carmicheal coal mine and rail project in Australia, Adani Group chairman Gautam Adani had just a few days ago pledged more shares of his companies worth Rs 1,038 crore as collateral of his credit line agreement with SBI.
SBI has lent the Adani Group Rs 27,000 crore. Its chairman recently said the lender does not envisage the conglomerate facing any challenge in its repayment obligations after the Hindenburg report expressed concerns over the group's high debt levels.
The fresh shares were pledged with SBICap Trustee Company, a unit of SBI, India's biggest state lender. Following additional security, the total quantum of shares pledged towards the infrastructure project stands at 1% of Adani Ports, 0.55% of Adani Transmission and 1.06% of Adani Green Energy.
An SBI spokesperson said: "As part of the standby LC facility of $300 million, provided by SBI for Adani Group's Carmichael project in Australia, there is an additional collateral by way of pledge of shares of three group companies." 
The SBI spokesperson explained that the required collateral coverage of 140% is reviewed at the end of each month and any shortfall is required to be topped up. There have been top-ups in June and July 2022, and the February 8 pledge was the third such top-up that followed a review on January 31.
Coming against the FPO's pullout backdrop, the SBI spokesperson clarified that "such a share pledge is only as additional collateral security over and above the project assets and no additional finance is extended by the bank against such shares pledged".
One of the reasons for Adani Enterprises to cancel its FPO was the company's plummeting stock price. 
On February 1, ahead of the allocation of shares in FPO, the stock had closed at Rs 2,129 on BSE, a 32% discount to the lower band of FPO offer price of Rs 3,112. Since then, its stock price has fallen further.
Of the Rs 20,000 crore it had planned to mobilise through the FPO, Adani Enterprises was to spend Rs 10,869 crore to build green hydrogen and expressway projects, Rs 4,165 crore to repay debt, and Rs 4,966 crore was to be set aside for general corporate purposes.
Conclusion: Gautam Adani and Adani Group have to tread with caution as each and every move made by the group is up for scrutiny in the present.