Trends
As IBA Agrees To 5-Day Work Hours Demand, Banks May Shut On All Saturdays
Before deciding on new timings, the government, which is the owner of public sector lenders, and the Reserve Bank of India will also need to agree on this.
Weekend visits to the branch would no longer be feasible as a result of lenders perhaps adopting five-day work weeks. Only on the first and third Saturdays of the month do Indians still visit banks on the weekend. In addition, before scheduling processes that need their attendance, people need to be aware of any bank holidays and strikes that may be occurring in the nation. 
Longer Work Hours And More Holidays
Before deciding on new timings, the government, which is the owner of public sector lenders, and the Reserve Bank of India will also need to agree on this. A top union representative was not there as the agreement regarding working days was reached independently from the wage agreement.
LIC Took Action Already
Reports state that bank employees will receive two extra days off in exchange for an increase in daily work hours of 40 minutes. The choice was made when LIC agreed to five-day work hours and announced efforts to synchronize stock market trading with western economies. Bankers admit that while e-banking and ATMs have supplanted traditional channels for customer service, a certain segment of the population continues to visit their neighborhood branches.
To protect workers by preventing occupational illnesses and accidents and by removing risks to their health, it is crucial to investigate and understand the elements that have an impact on occupational health. These investigations are required to preserve the standard of employment and working conditions and to create a society that eventually achieves sustainable development.
Extended work hours are a common occurrence in most organizations and businesses where the amount of time spent on work, including primary duties, ancillary duties, commuting, and travel is excessive and harmful to employees' health either directly or indirectly.
Long work hours have been demonstrated to increase the risk of cardiovascular disease, chronic fatigue, stress, anxiety, depressive state, poor sleep, all-cause mortality, alcohol usage, smoking, self-perceived health, mental health status, hypertension, and unhealthy behavior. Several studies have identified similar outcomes for extended working hours, including myocardial infarction, poor physical health, injuries, alcohol use, smoking, inactivity, and depression.
Cardiovascular and cerebrovascular conditions
The impact of various work hours on the development of cardiovascular and cerebrovascular illnesses has been the subject of numerous studies. For Japanese employees, there was a U-shaped correlation between the risk of myocardial infarction and working hours.
A myocardial infarction was more likely to occur in people who worked fewer than 7 hours or more than 11 hours per day than in people who worked between 7 and 11 hours. Researchers also discovered that people who work more than 50 hours per week in Europe, Japan, Korea, and China are at a higher risk for coronary heart disease, myocardial infarction, and cerebrocardiovascular illness.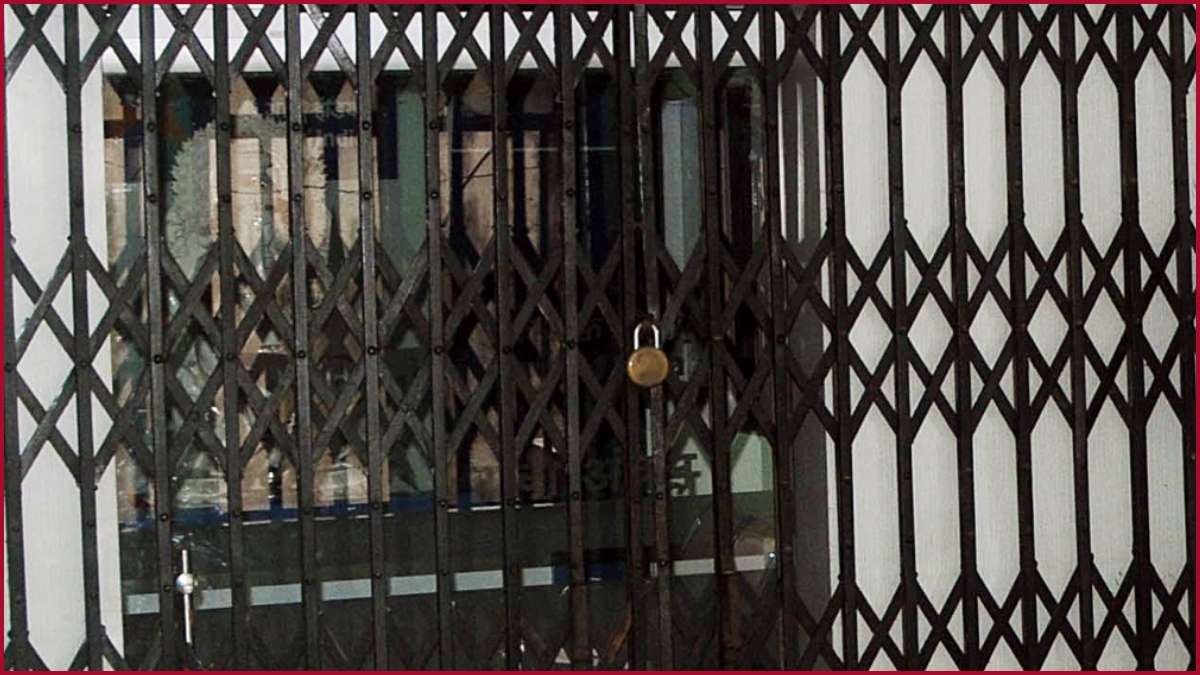 Hypertension 
The correlation between the likelihood of having high blood pressure and the number of work hours has been investigated. Working more than 61 hours per week raised the likelihood of developing high systolic blood pressure. In contrast, other research indicates that persons who work hours more than 8 hours per day or 60 or more hours per week may have a lower chance of developing hypertension.
Diabetes Mellitus
One of the disorders associated with extended work hours is diabetes mellitus. It is related to the daily diet and long workdays, and lengthy workdays may lead employees to alter their eating patterns. There may be a conflict between diabetes mellitus and working hours, according to several studies. It's not entirely clear how working overtime and diabetes mellitus are related.
Anxiety and depression
Long work hours and depression have been linked in several studies. The likelihood of suffering from sadness and anxiety rose when working more than 34 hours per week, 55 hours per week, and 48 hours per week. According to other research, those who work between 41 and 55 hours per week and between 41 and 52 hours per week had a lower chance of developing depression and anxiety than people who work fewer than 41 hours per week.
Also, it has been noted that when working the same number of hours as men, female employees are more likely to experience sadness and anxiety. The data on how long work hours affect depression and anxiety are not obvious, aside from when working long hours.
Work Stress
Long work hours are linked to both psychological and occupational stress, according to several studies. Stress was commonly associated with working 10 or more hours per day, 40 or more overtime hours per month, and 60 or more hours per week.
Health-Related Behaviors
Long work hours are linked to unhealthy behaviors including smoking, drinking, and not moving around much. From 1994 and 1997, Shield looked at the male and female working populations in Canada who put in more than 34 hours per week of labor. The results showed that over the study period, male workers' rates of smoking, drinking, and physical inactivity grew by 9%, 34%, and 43%, respectively, while female workers' rates increased by 7%, 25%, and 41%, respectively.
Sleep and Fatigue 
Fatigue results from working long hours or working overtime when sleep time is reduced. A reasonable amount of sleep each night is between 7 and 8 hours, which can reduce the risk of acute myocardial infarction, cerebrocardiovascular disorders, diabetes mellitus, high blood pressure, and other conditions while also lowering the likelihood of accidents and errors at work. Long work hours also have a major negative impact on the quality of sleep. Lack of sleep has been associated in several studies with high blood pressure and cardiovascular illnesses. As a result, the quantity and quality of a worker's sleep may cause fatigue and other ailments.
Workplace Accident
Working too many hours raises your risk of getting hurt at work. Long working hours have been linked to an increased risk of occupational injuries, according to studies on the subject. Also, a study discovered that working at least 12 hours each day and 60 or more hours each week increased the chance of an occupational accident.
A five-day workweek is a relatively new idea, partly as a result of recent technological developments. But, a few businesses have previously tested the concept, and the outcomes are encouraging for both employees and employers.
Higher Productivity
Those that are overworked are less productive than those who work an ordinary or typical workweek. Perpetual Guardian, a New Zealand-based corporation, ran a 4-day workweek trial study. Employee productivity remained constant, and they also displayed increased job satisfaction, teamwork, work-life balance, and business loyalty. Stress levels among employees decreased from 45% to 38%.
Given that some of the most productive nations in the world, like Norway, Denmark, Germany, and the Netherlands, work an average of roughly 27 hours per week — the same number of hours suggested for a UK four-day workweek — the study's findings are not particularly surprising. In contrast, Japan, a country famed for its overworked workforce, comes in 20th place out of 35 nations for productivity.
According to the Government Equalities Office's Equal Workplace Study on the Gender Pay Gap, 89% of the two million British women who are currently unemployed because of childcare duties are women. Employees would be able to spend more time with their families and better balance work and care obligations if the workweek was reduced to five days.
Greater Engagement of Employees
Employees who work five days a week tend to be more content and dedicated. A nursing home's nurses only put in 6 hours a day, five days a week.  Overall, the results were encouraging, with nurses reporting fewer sick days, better physical and emotional well-being, and higher levels of involvement as they planned 85% more activities for the patients under their care.
Reduced Carbon Footprint
Reducing our workweek from 5 to 4 days may also benefit the environment because nations with shorter workweeks often have lower carbon footprints. As our workweek is shorter, fewer employees must commute, and major office buildings are only occupied four days a week.
In a study for state employees, the US state of Utah found that cutting the typical work hour from five to four days by employing a compressed work schedule had a major ecological impact. The enormous office building was shut down on Fridays for the first 10 months of the project, saving about US$1.8 million (£1.36 million) in energy expenses and at least 6,000 metric tones of carbon dioxide emissions. By working one day less every week, Utah calculated that it could save 12,000 metric tones of CO2, or the equivalent of taking 2,300 automobiles off the road for an entire year.
Do Five-Day Work hours Have Any Drawbacks?
A five-day work hours has numerous advantages, but there are a few drawbacks as well. Some of the earlier investigations, including the one with Swedish nurses, concluded that the initiative wasn't financially viable. Four-day work hours might be challenging to implement because it needs the necessary infrastructure, tools, and workplace culture. Unavoidably, new changes will experience certain difficulties and drawbacks.
Customer Contentment
The Utah project, which produced excellent environmental outcomes as well as benefits for both employees and employers, was shut down because of low consumer satisfaction. Consumers complained that Friday office closures prevented them from using government services.
Customer satisfaction difficulties could be resolved by using technology, such as chatbots and AI-powered websites, as it would give clients another help option in addition to office-based workers. Many people equated 5-day work hours with having shortened hours. Workers who are required to work 35 hours a week over five days will be less productive, and their engagement, work-life balance, and general satisfaction may also suffer. A 5-day work week should consist of typical 7-hour work days to produce the appropriate results.
Edited by Prakriti Arora