Trends
boAt Severs Sponsorship Ties with Singer Shubh Over Controversial Map, Affirming its Commitment to Indian Values
boAt Severs Sponsorship Ties with Singer Shubh Over Controversial Map, Affirming its Commitment to Indian Values
In a bold move that underscores its unwavering allegiance to Indian values and national integrity, prominent electronics brand boAt has officially withdrawn its sponsorship of Punjabi-Canadian singer Shubh's upcoming concert. The decision comes in the wake of Shubh's controversial sharing of a distorted map of India earlier this year, a gesture that triggered a wave of outrage among the Indian public.
boAt, known for its strong association with the essence of India, made its stance clear through an official statement: "We're first and foremost a true Indian brand." The decision to sever ties with Shubh, an artist with a significant following, reflects the brand's commitment to upholding the sanctity of India's territorial integrity.
The controversy surrounding Shubh's actions has not been limited to corporate sponsorships alone. Earlier, posters advertising Shubh's event were removed by the youth wing of the Bharatiya Janata Party (BJP), sparking debates about artistic freedom, patriotism, and the delicate balance between the two.
The Distorted Map Controversy
Shubh found himself embroiled in controversy earlier this year when he shared a distorted map of India on his social media platforms. The map, which omitted certain territories and misrepresented the borders of the country, sparked outrage among Indian netizens who perceived it as an affront to India's sovereignty and unity.
The distortion of maps, particularly those related to sensitive geopolitical issues, has been a contentious subject in recent times. India, like many other nations, takes a strong stand against any attempt to manipulate or misrepresent its territorial boundaries.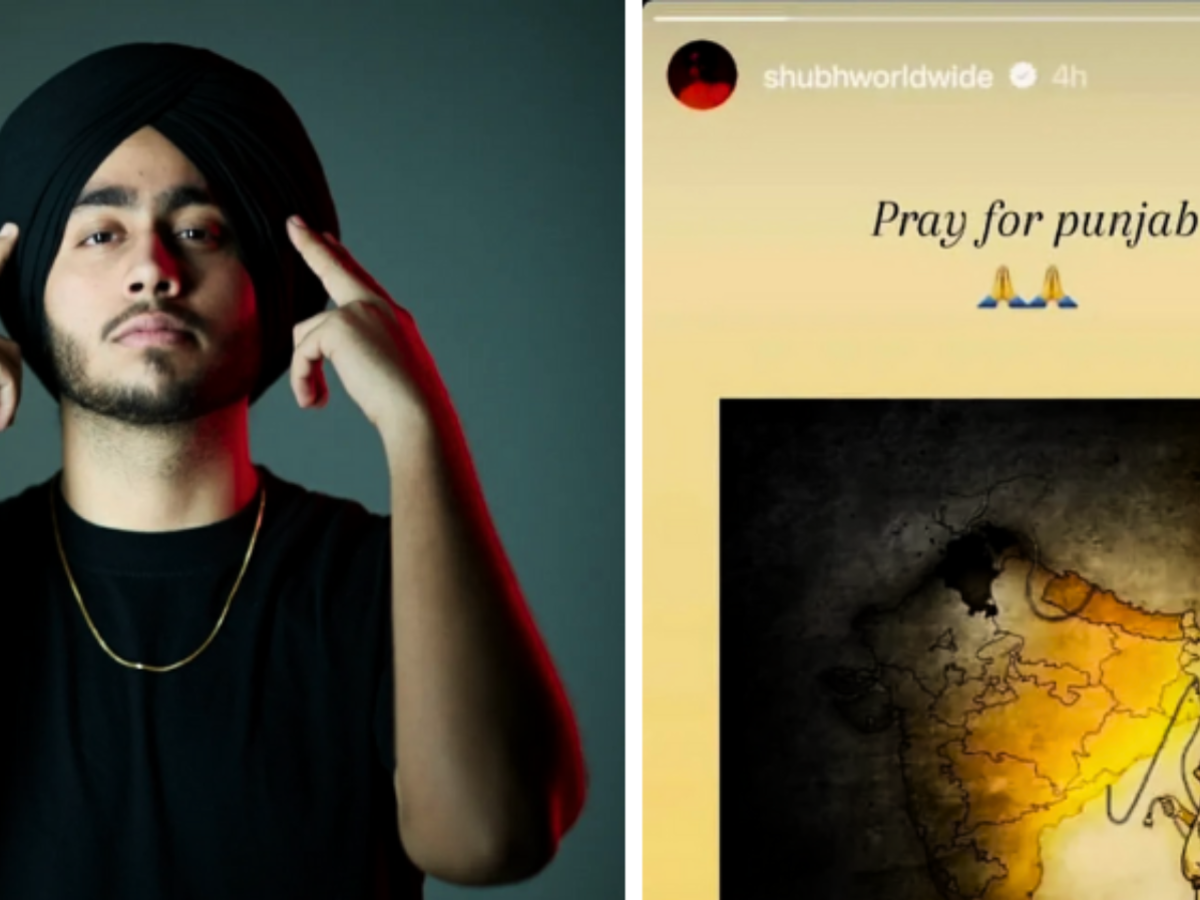 boAt's Stand for Indian Values
boAt, a well-known Indian electronics brand that specializes in audio equipment, smartphones, and other consumer electronics, has made it clear that its association with Indian values goes beyond business interests. In a statement, the company reiterated its commitment to preserving the sanctity of India's territorial boundaries and cultural heritage.
The decision to withdraw sponsorship from Shubh's concert is seen as a reflection of boAt's values and a clear message that it will not support individuals or entities that engage in actions perceived as undermining India's unity and sovereignty.
boAt has been a prominent figure in India's electronics market, and its products are widely embraced by Indian consumers. The company's move is likely to resonate with its customer base, which often looks to brands to take a stand on issues of national importance.
Political Backdrop: Canada's Allegation and Poster Removal
The controversy surrounding Shubh's map sharing also unfolded against the backdrop of strained relations between India and Canada. Canada alleged India's role in the killing of Khalistani terrorist Hardeep Sing Nijjar, a claim that was vehemently denied by the Indian government. This allegation further exacerbated tensions between the two nations and added a layer of complexity to Shubh's situation.
Adding to the controversy, the youth wing of the BJP took matters into their own hands by removing posters advertising Shubh's upcoming concert. This move ignited a broader discussion about the boundaries of artistic freedom and the right to express oneself, even when the expression may be seen as controversial.
The Freedom of Artistic Expression Debate
The removal of Shubh's concert posters by the BJP's youth wing opened up a debate about the limits of artistic freedom. While artistic expression is often regarded as a fundamental right, it also carries the responsibility of considering the sensitivities and sentiments of the audience, especially on issues related to national identity and integrity.
The incident triggered discussions across social media platforms, with some arguing that Shubh's artistic freedom had been curtailed, while others believed that his actions warranted a response given the geopolitical context and the potential for harm.
Reactions from the Music Industry and Civil Society
Shubh's controversy has divided opinions not only among political and corporate entities but also within the music industry and civil society. Some members of the music community argue that artists should have the freedom to express themselves without fear of consequences, while others stress the importance of considering the broader implications of their actions.
Civil society has also weighed in on the matter, with various groups and individuals expressing their views through social media, op-eds, and public statements. The complex interplay between artistic expression, patriotism, and responsibility has led to a multitude of perspectives on this issue.
Conclusion: A Complex Intersection of Art and Patriotism
The withdrawal of sponsorship by boAt and the removal of concert posters by the BJP's youth wing highlight the nuanced relationship between art, patriotism, and freedom of expression. While artists have the right to express themselves creatively, they also bear the responsibility of considering the potential consequences of their actions, especially in sensitive geopolitical contexts.
boAt's decision to prioritize Indian values and national unity in its sponsorship choices is likely to resonate with a significant portion of its customer base. The controversy surrounding Shubh's actions serves as a reminder that in today's interconnected world, the lines between art, politics, and social responsibility can be remarkably blurry, and finding the right balance is often a complex and contentious task.