Trends
Top 10 Best Drone Companies In USA 2023
Top 10 Best Drone Companies In USA 2023
INTRODUCTION
In 2023, the use of drones in the United States has grown exponentially. The majority of US-based companies using drones are involved in industries such as package delivery, precision agriculture, media and entertainment, infrastructure inspection and construction, insurance, and advertising.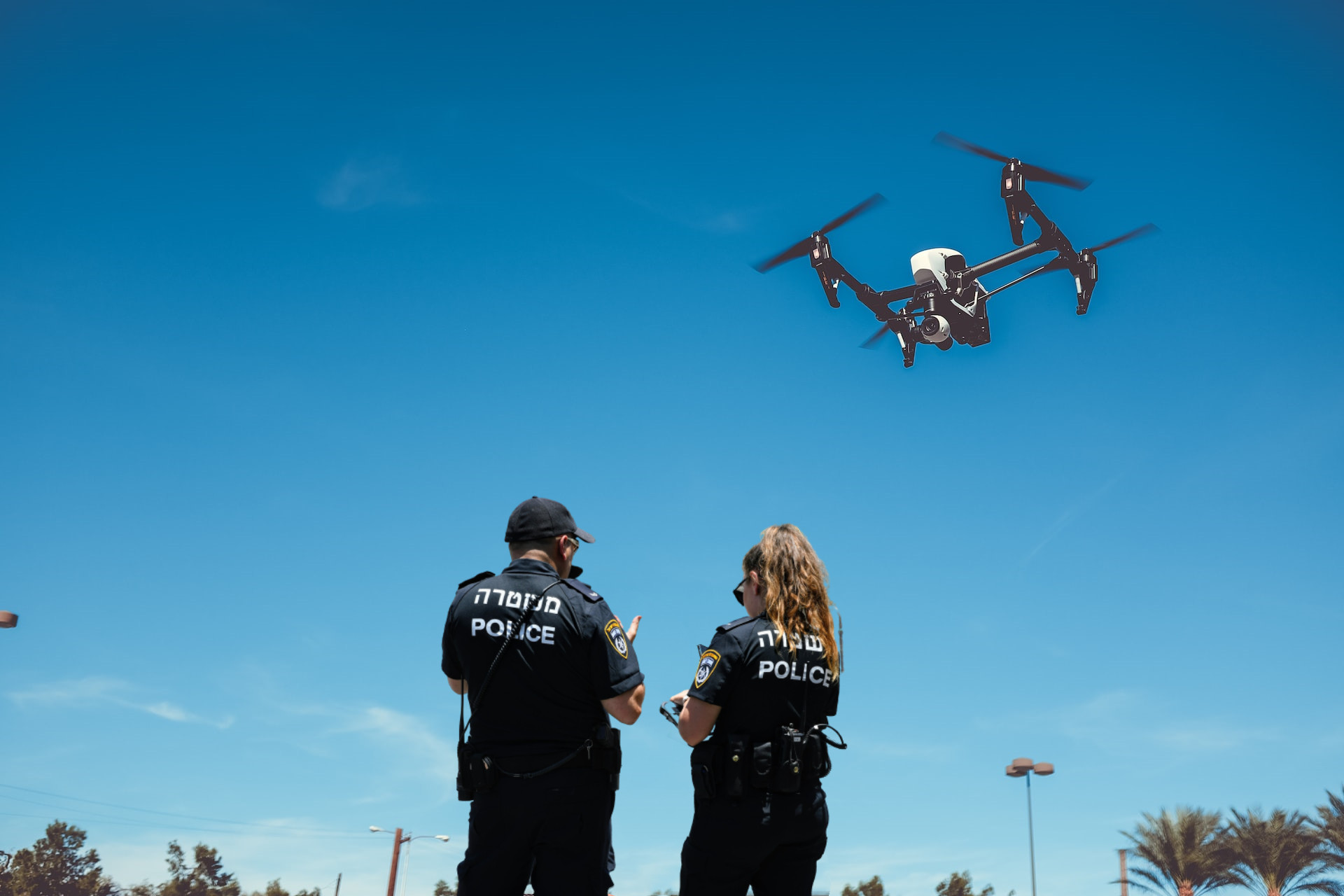 Package delivery is one of the fastest-growing uses of drones in the US. Companies such as Amazon, UPS, and DHL are investing heavily in drone technology to enable the quick and safe delivery of packages to customers.
Precision agriculture is another important use of drones in the US, as farmers have begun to rely on the high-precision imagery data provided by drones to grow crops more efficiently. Media and entertainment companies are also increasingly utilizing drones for activities such as film and television production, news coverage, music video shoots, and live broadcasts.
Infrastructure inspection and construction is another popular drone application in the US. Drones are used to inspect power lines, bridges, buildings, roads, and other infrastructure so that any necessary repairs can be made quickly and efficiently.
Insurance companies are using drones to assess damage to homes and businesses due to natural disasters or accidents. Finally, advertising companies are leveraging drones to give unique perspectives and create unique visuals to promote their products and services.
IMPORTANCE
The use of drones in the US is expected to continue to grow rapidly in 2023, driven by increased demand from commercial, government and recreational users. Drone companies are playing an increasingly important role in providing solutions to many industries such as construction, delivery, agriculture, photography, search and rescue, mapping, and security.
Drone technology offers several advantages, such as cost-effectiveness, convenience, and precision, making them a popular choice for businesses. In addition, their ability to capture data and images, both still and video, is increasingly essential for companies looking to understand their environment and operations better.
The US Federal Aviation Administration (FAA) has implemented regulations regarding drone use, including rules on flying near airports, certification requirements and various restrictions based on altitude and size.
Companies who wish to commercialize the use of drones must comply with FAA regulations, which place importance on companies which specialize in drones and provide services that meet the regulatory standards set forth.
The increased popularity of drones has created a need for reliable and efficient service providers who can provide professional advice on the use of drones in specific industries as well as guidance on federal regulations.
This has led to the growth of companies specializing in drone services such as maintenance, piloting, and training. Moreover, due to the costs associated with owning a drone and becoming certified, drone services are increasingly in demand from companies who want to explore the potential of the technology.
In conclusion, the importance of drone companies in the US is expected to increase significantly in 2023 as they provide solutions to various industries, adhere to FAA regulations, and offer expert advice and services to those looking to capitalize on the technology.
Here are the top 10 best drone companies in USA in 2023
DJI – DJI is a global leader in the fields of drone technology and aerial imaging. Founded in 2006, DJI has quickly become the largest company in the world dedicated to the development of unmanned aerial vehicles (UAVs). Their products are used by professionals and hobbyists alike; their mission is to "make aerial photography and filmmaking accessible to everyone".
Their portfolio of products consists of drones, aircraft, propulsion systems, cameras, flight controllers, and software that enable users to capture stunning images and videos from the sky. DJI's drones come equipped with advanced features such as automated flight modes, obstacle detection and avoidance, and autonomous navigation.
Drones also have modular designs that allow users to customize them for various tasks.DJI's main products are the Phantom and Inspire series of drones. The Phantom series is designed for aerial photography and videography and offers 4K video recording capabilities.
The Inspire series is designed for professional filmmakers and supports resolutions up to 6K. In addition to these two popular platforms, the company also produces the Matrice series, which provides industrial-grade performance and reliability. Both the Phantom and Inspire series come with multiple camera options and can be equipped with an array of other accessories.
Additionally, DJI offers robust ground-control systems that allow users to remotely control their drones and further extend their range and capabilities.
DJI has become one of the most trusted companies in the industry and has been honoured with numerous awards. They are known for their commitment to safety, quality, and innovation.
DJI's products have been featured in countless films and television shows and have been praised for their exceptional performance. DJI continues to develop new technologies and push the boundaries of what is possible with aerial photography and filmmaking.
Autel Robotics – Autel Robotics is a leading innovator in the robotics industry. Founded in 2016, they have become a leader in providing cutting-edge drone technology to private and commercial users alike. Autel Robotics has produced a variety of drones, ranging from consumer-grade models to professional-grade ones.
Their drones are equipped with features such as intuitive flight controls, advanced sensors, 4K cameras, and obstacle avoidance capabilities. Autel Robotics' mission is to make aerial photography and exploration easier than ever before. They strive to develop industry-leading products that are reliable, user-friendly, and affordable.
Autel Robotics' impressive lineup of drones has proved popular amongst recreational flyers, filmmakers, photographers, and business professionals. Their industry-leading drones offer a range of features, such as long battery life, automated flight control systems, and intelligent safety features.
Autel Robotics is dedicated to developing the most advanced drones for the consumer market, and their drones have been used by individuals and businesses all over the world. They continually strive to break new technological barriers and create innovative products that make flying safer, more enjoyable, and even more affordable.
Parrot – Parrot Company is a leading provider of autonomous flight and drone solutions, specializing in innovative and cutting-edge technologies. Founded in 1994, the company has since become an industry leader in developing and producing world-class drones, products, services, and solutions for professionals, consumers, and businesses.
Parrot's expertise in data analysis, robotics, and AI technology has enabled them to create highly reliable and sophisticated drones and other aerial platforms, capable of autonomously performing complex tasks.
Parrot's drone technology is ideally suited for a variety of applications and industries, ranging from industrial inspection and surveillance to mapping and photography.
Its range of drones includes models suitable for both indoor and outdoor use, with various payloads and capabilities, such as obstacle avoidance, 3D mapping, and autonomous flight. With its impressive array of sensors, cameras, and autopilot software, Parrot's drones are able to deliver precision results monitored in real time.
The company's product lineup also extends to ground robots, virtual reality headsets, and other innovative devices, all geared towards creating smarter, safer, and more efficient solutions for users. Parrot also offers accessories and service packages, allowing for further customization of their products according to specific needs and requirements.
In addition to its diverse range of products, Parrot is also known for its commitment to environmental sustainability. Its suite of products has been designed to minimize energy usage and waste production while optimizing efficiency and resource conservation. The company has also implemented policies to ensure the responsible disposal of its products at the end of their lifecycle.
Parrot Company's mission is to build the future of autonomous flight, providing reliable and innovative solutions that can redefine the possibilities of autonomy.
Through its cutting-edge technology, continual research and development, and commitment to providing customers with industry-leading products and services, Parrot Company is well on its way to achieving this goal.
Yuneec – Yuneec is one of the world's leading drone manufacturers, specializing in a wide range of unmanned aerial vehicles (UAVs). Founded in 1999 and headquartered in China, Yuneec manufactures drones for both commercial and recreational purposes.
Their products include fixed-wing drones, multirotor drones, platform drones, and cameras for drone photography. Their fixed-wing drones are designed for aerial surveying, mapping, and inspection. Their multirotor drones are designed for filming and photography and can carry a variety of camera payloads.
They also have platform drones, which can be used for firefighting, rescue operations, and search and rescue missions. Government agencies, commercial enterprises, and hobbyists worldwide currently use Yuneec's products. In addition to UAVs, Yuneec also manufactures aircraft components, including motors and propellers.
The company is committed to developing new technologies and pushing the boundaries of drone technology. Yuneec strives to provide customers with reliable and innovative solutions that make the most of their drones and UAVs.
Skydio – Skydio is a leading autonomous drone company based in Redwood City, California. Founded in 2014 by two computer vision engineers, the company's mission is to make autonomous drones affordable, safe, and accessible for everyone.
Skydio develops AI-powered drones that are able to navigate through complex environments with precise accuracy and reliability autonomously. Their flagship R1 drone features an advanced AI-powered obstacle avoidance system, allowing it to navigate around obstacles like trees and power lines without human intervention or planning.
The drone also features a 4K camera and can stay airborne for up to 20 minutes on a single charge. Skydio has partnerships with many major companies, including Amazon and Intel, and their technology has been used in various applications such as infrastructure inspection, search and rescue, media production, and more.
Skydio has been featured in Forbes, Wired, MIT Technology Review, and Popular Science and is currently one of the most promising players in the autonomous robotics space.
PowerVision – PowerVision is a technology company based in San Francisco, California. Founded in 2017, the company specializes in artificial intelligence, robotics, and drone technology. PowerVision has become a leader in the field of industrial drones, creating products that are powered by advanced autonomous capabilities and AI-driven navigation.
Their flagship product is the PowerEgg X, which is a powerful and versatile drone that can take on various tasks with ease. PowerVision also produces the PowerEye and the PowerCam, two other popular drones used for aerial photography and video recording.
All of their drones come with advanced sensors, flight safety features, and easy-to-use controls. Additionally, they have developed their own app, which allows users to control their drones through an intuitive interface.
With its cutting-edge technology and user-friendly products, PowerVision is revolutionizing the industry of robotics and drone technology.
Horizon Hobby – Horizon Hobby is a global leader in the hobby industry, specializing in radio control vehicles, drones, and other related products. Founded in 1985, they have become one of the largest companies in the world devoted to model aviation.
Their hobby product line includes some of the most popular brands in the industry, including E-flite, Blade, Traxxas, Losi, ECX, and Pro Boat. With products for everyone from beginners to experienced flyers, Horizon Hobby has something for everyone.
Their product offering includes aeroplanes, helicopters, boats, cars, trucks, tanks, gliders, and drones. Each of these categories has a wide range of models and kits, from beginner ready-to-fly (RTF) to advanced scale models that require assembly. They also offer a selection of engines, radios, batteries, chargers, accessories, and more.
In addition to its broad selection of products, Horizon Hobby offers customers outstanding customer service, both online and through its retail stores. Their knowledgeable staff provide expert advice on selecting the right product and provides after-sales help with repairs and maintenance. They also offer an extensive library of resources and tutorials, helping users get the most out of their hobby experience.
From its humble beginnings in the heartland of America, Horizon Hobby has grown into a global hobby powerhouse. Its commitment to quality products, customer service, and hobby education has made it a leader in the industry and earned it a place in the hearts of hobbyists around the world.
Walkera – Walkera is a Chinese drone manufacturer that has been around since 1994. They specialize in manufacturing drones, UAVs and other related robotics products. They are known for their innovative designs and high-quality components, making them one of the top drone companies in the world.
Walkera offers a wide selection of drones ranging from multirotor helicopters to fixed-wing aircraft. Their products are suitable for both recreational and commercial use. All their drones are easy to fly and operate, making them ideal for beginners and experts alike.
Walkera is committed to providing customers with the best possible service and support, ensuring that they get the most out of their purchases. Their customer service team is available 24/7 to help customers with any questions or concerns they may have.
Additionally, they offer excellent after-sales services such as repair, maintenance and spare parts supply. Walkera also offers regular firmware updates to keep their drones up to date with the latest features. Their products are sold worldwide and are available in over 50 countries.
Hubsan – Hubsan is an innovative Chinese drone manufacturer. Founded in 2010, Hubsan has quickly become one of the most popular and successful drone manufacturers in the world. The company's mission is to provide cost-effective drones with high-quality and advanced features.
Hubsan produces a wide range of drones for both consumer and professional use. All models feature GPS navigation, HD cameras, and intelligent flight modes. Some of their more popular models include the X4-Pro, the H107D+, and the H501S. All models are easy to operate and feature long battery life.
For professional users, Hubsan offers drones with higher performance and more advanced features. These drones are equipped with features such as thermal vision cameras, dual gimbal stabilization, and obstacle avoidance technology. These drones are ideal for industrial applications such as surveying, inspection, and search and rescue operations.
In addition to drones, Hubsan also produces a range of accessories and parts to customize and improve your drone. They offer propellers, batteries, motors, and other components. Hubsan also provides an exceptional customer service experience with a knowledgeable support team and detailed user manuals.
Overall, Hubsan is a leading drone manufacturer that designs and produces high-quality drones with advanced features. Their products are designed to suit the needs of both consumer and professional users and have become very popular in the drone market.
3D Robotics – 3D Robotics is a leading robotics company that specializes in the development of innovative robotic solutions for industrial and consumer industries. Their robots are designed to be user-friendly and provide maximum efficiency, accuracy, and safety. The company has developed a wide range of robots that are used in various sectors such as manufacturing, healthcare, retail, and logistics.
The company's flagship product is the 3D Robotics Autonomous Robotic System (ARS). This system is capable of autonomously performing tasks such as picking and placing items, handling objects, sorting products, and many other tasks. Additionally, the ARS also comes with advanced features such as machine learning, vision systems, and navigation algorithms that enable it to navigate both known and unknown environments.
3D Robotics also offers a variety of software solutions for robot applications including 3D Vision Studio and 3D Robotics Studio. These software solutions allow users to create their own robotic programs for their robots. By using this software, users can develop autonomous robots that can perform complex tasks such as object recognition, obstacle avoidance, and more.
The company has also created a range of robot parts, such as servos, motors, sensors, and controllers, which can be used to create custom robots. Furthermore, 3D Robotics provides an extensive library of tutorials and videos, which teach users how to build and program their own robots.
In order to ensure that their robots are reliable and safe, 3D Robotics invests heavily in research and development. They regularly conduct experiments and tests to ensure that their robots meet the standards set by the industry. This helps them to remain competitive and have their robots be constantly updated with the latest technology. All of their robots are CE certified and compliant with global safety regulations.
3D Robotics is committed to providing quality robotic solutions to its customers and ensuring customer satisfaction. They strive to create robots that help businesses become more efficient and improve their productivity while minimizing costs.
CONCLUSION
By 2023, the drone industry in the United States is projected to be worth nearly $127 billion, with commercial applications leading the charge. Companies such as Amazon, Alphabet, Walmart, and UPS are investing heavily in the technology, while other companies like DJI lead the way in consumer-level drones.
The FAA recently announced new regulations to promote growth and safety in the industry, making it easier for businesses to operate aerial vehicles without fear of fines.
As technology continues to evolve, we can expect more companies to enter the market, creating more jobs and opportunities for entrepreneurs.
Drone technology is already transforming many industries, from agriculture to construction, and this trend will likely continue in the years ahead.