Trends
Elon Musk plans to fire 75% of Twitter Employees after its Acquisition; Twitter Says No! – Will He, Won't He?
Twitter employees are living with uncertainty as there is a shift in leadership once Elon Musk acquires Twitter going by the word around – He plans to fire almost 75% of the staff on Twitter; Twitter at the moment has 75000 employees on its payroll.
However, contradictory reports are also coming into the media regarding this/his decision and if it indeed happens.
Elon Musk, the billionaire he is, is also known to be a little fickle when it comes to making decisions, for he can play the game of YES and NO and keeps everyone guessing as to what he might eventually do.
The news of cutting Twitter's staff by nearly 75% was first published in the Washington Post, based on specific interviews and documents they accessed regarding Elon Musk's plans for Twitter.
Reportedly Elon Musk Told investors of his decision, although not immediately on the cards but to be followed in the next couple of months. According to what he said to the investors, he plans to keep Twitter with a skeleton crew.
But to be noted is also the fact that there were already talks in the market that Twitter was planning to scale down its employee base, and Elon Musk may just be taking this a few steps further. 
Contradiction In Statement
The question of whether Twitter staff are fired is not the question here since the economic slowdown in the United States has led many companies to take the route out – of laying off staff as the "cold winter" approaches. 
Although the real question remains – How much of the Twitter staff does Musk plan to lay off? 
Another twist in the Twitter "Buy or Not Buy" saga has come in the form of Elon Musk agreeing to finally buy Twitter (Which he had earlier said he would not and then changed his decision to, Yes, he will) on the original terms. This is a new development because, going by the "Burnt Notebooks" saga and the Whistleblowers' account of discrepancies in the management of Twitter, Musk had changed his terms and conditions for buying Twitter.
Yes, indeed, it is hard to follow what is transpiring in this whole Twitter, and Elon Musk's deal for it shifts and changes daily.
As the "Cold Winter" Approaches
The Washington Post's story on Twitter reported that the social media giant had already decided to shave about $800 million off its payroll, regardless of whether Twitter gets bought. 
In early July, Twitter announced its decision to go slow on hiring since the general economic slowdown is affecting the tech industry all across. 
The current management of Twitter had the intention of laying off 25% of the employees over the next year, which is a much lesser number by all means to 75% according to Musk's plans.
After Musk's revelation of plans, Twitter employees, even senior management employees, are worried since it means that they, too, can come under the scanner and may be out of a job.
Twitter's Days Ahead
Twitter, at the moment, is battling with high uncertainty on all grounds
Will Elon Musk buy Twitter

Will Elon Musk Go ahead with such a massive layoff of employees

Will Elon Musk cut back on content moderation

Under Elon Musk's leadership, will the growth prospects of Twitter fall
1. After the whole corporate world, Twitter, stock markets, and people worldwide witnessed the neck-breaking speed with which Elon Musk was changing his decision of whether he intended to buy or not buy Twitter. It is, needless to say, one of the most amusing, entertaining, and painful sagas, especially for Twitter.
Also, consider Twitter had to face its latest controversy when its Chief Security Officer, "the whistleblower," came out with the facts that he was asked to burn ten diaries that contained confidential information, along with the revelation that the company had severe holes when it came to the security of the social media platform.
The latest reports are that Elon Musk has set out to buy Twitter on the original terms and conditions.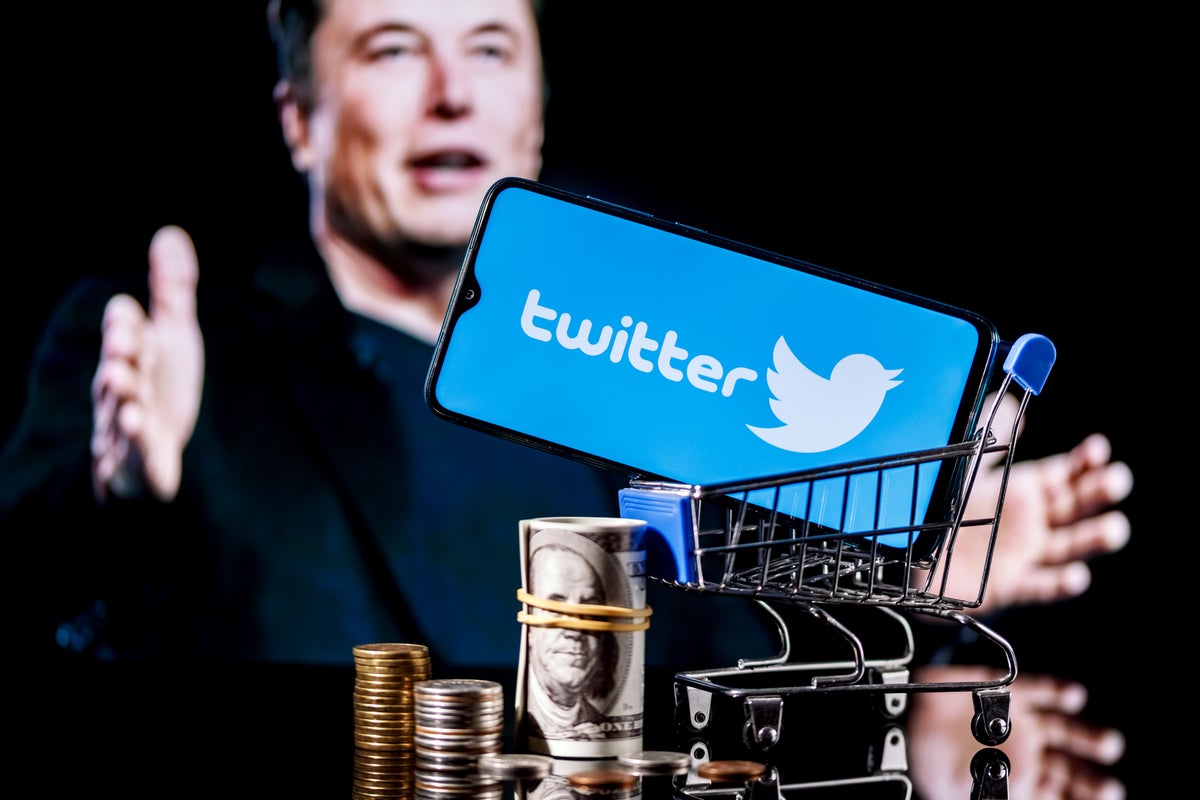 2. Another hurdle for Twitter would come in the form of operating with a skeletal workforce since Musk has already disclosed to the investors of his plan to cut the workforce by almost 75%. This means that Twitter will have roughly 2000 employees on its payroll.
3. One of the most important aspects of Twitter has been content moderation; it follows specific guidelines and rules to this effect.
Elon Musk, on the other hand, calls himself a "free speech absolutist"; his view has been ringing alarm bells for rights groups and researchers who fear that Twitter will become a platform under Musk's leadership for extremist viewpoints and also hate speech. 
This is a tricky line to demarcate because it has often been seen that hate speech or extremist views can result in radicalization and violence. An example of the same can be taken from the riot in Capital Hill in 2021, which was blamed on Donald Trump, the former President of the United States, because of his tweets which allegedly spread false information and hence the riot in Capital Hill. Following the incident, Twitter Banned him from their platform
4. Under Elon Musk, Twitter will have to change much of its way of operating and much for what the social media platform stands for. Twitter is in for a complete overhaul in all departments if Elon Musk is to buy Twitter eventually. 
Not only will Twitter have to work with a lesser staff, but also the essence of the social media platform will undergo a change. And this change by no means is small but massive, and Twitter will have no option but to go along since it will be owned by someone not in alignment with the essence of the company; in fact, the person is standing on completely the opposite ground.
Conclusion: Days, months, and perhaps a year or two are not going to be easy for Twitter. Not for its employees and not for the essence and ideology that the company operates with.
If Elon Musk is to buy Twitter, the social media platform is set to be on the path that is going to be a new challenging road with great twists and turns. It will be in the hands of brilliant and innovative leadership but not entirely in alignment with what Twitter stands for in the current perspective.
Twitter has by far emerged as the most used and popular platform for expressing one's views; it is extensively used by people from different walks of life worldwide. Be it the general public, Famous personalities, or even politicians- they all use Twitter to express their thoughts and views. In that way, Twitter has emerged as one of the main communication channels.
It will be interesting to see how Twitter handles this change and in what way Twitter is going to be different from its earlier self, whether this change will boar well for the company's growth or will it fall from its platform.
Twitter, can and will perhaps be one of the significant examples of case studies on change, leadership, and the effects of extremist and hate speech.
We see a massive live example of how corporates are made, broken, and made again or maybe demolished; only time will tell.