Trends
Employee union claims Byju's forces resignations; company disputes allegations: Byju's shutting down Kerala office.
Employee union claims Byju's forces resignations; company disputes allegations: Byju's shutting down Kerala office.
Byju's, the most valuable EdTech company in the world, may have closed its office in Technopark, Thiruvananthapuram, Kerala, and asked the staff members to quit. Byju's is supported by Meta CEO Mark Zuckerberg's Chan Zuckerberg Initiative. V Sivankutty, the Keralan minister for general education and labor, claimed on Facebook, claiming that the affected workers had come to see him to discuss the problem.
V Sivankutty, the labor minister for Kerala, wrote on Facebook, "At technopark, Thiruvananthapuram." Byju's app employees came to meet me, together with the officers of the Technopark-based IT employees' welfare organization Echo. Employees have a variety of grievances, including job loss. In this case, the labor department will undertake a thorough inspection.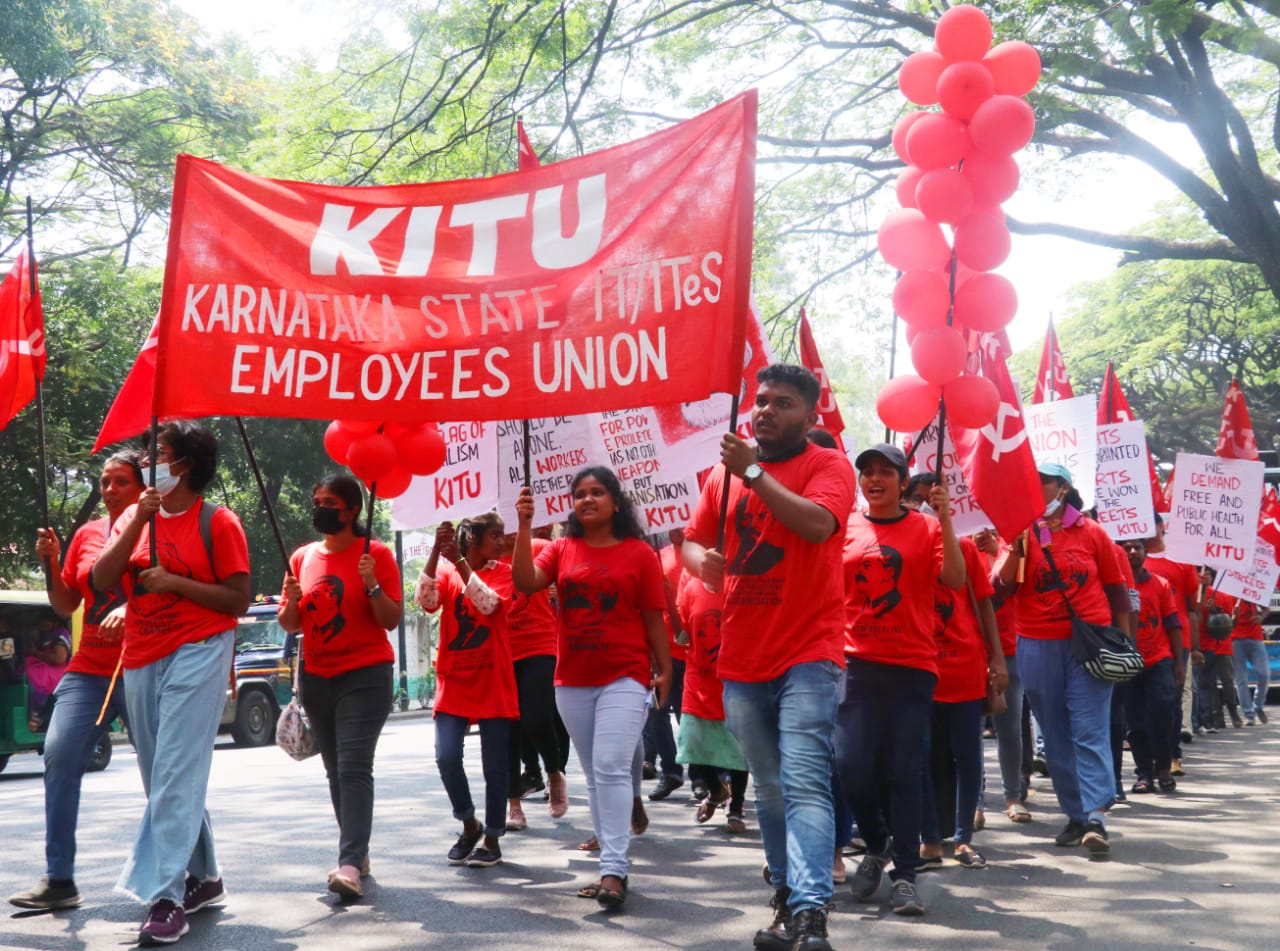 According to the Karnataka State IT/ITeS Employee Union (KITU), BYJU employees in Bengaluru have complained to the union about forced resignations about ten to twelve times. According to KITU, "huge layoffs are taking place at Byju's, with hundreds of workers being forced to leave from their positions."
KITU Secretary Sooraj Nidiyanga said that no written information about corporate layoffs had been distributed, according to the IANS report. The HR department has been calling workers to request voluntary resignations for the past week, according to the report.
Sooraj claimed that Byju's was using a variety of pressure techniques to get people to resign, adding, "The HR at Byju's Bengaluru are threatening the employees saying their future job prospects will be hampered if the company terminates them and is asking employees to resign." He also claimed that there had been no written notice of the layoffs and retrenchments. "HRs directly told the staff they would have to resign on their own."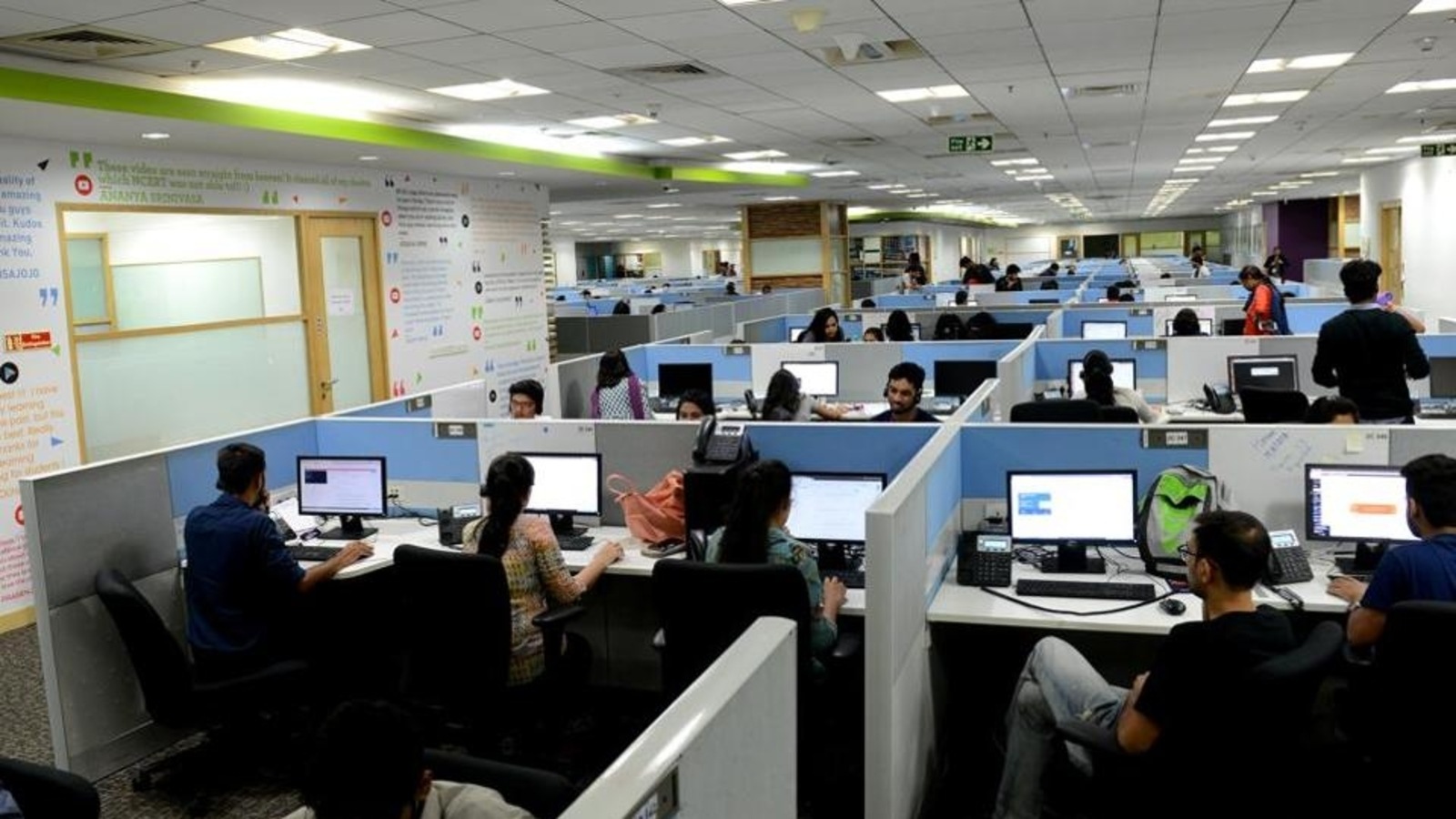 The employees have asked help from the labor minister to ensure that the multinational provider of edtech pays them their salaries for October, a one-time settlement of salaries for three months beginning in November and ending on January 31, 2023, the encashment of all earned leaves, and a full settlement of variable pay.
However, Byju's has disputed the Bengaluru staff union's accusations of forcible resignations. The edtech is participating in "unfair labor practices," according to the Karnataka State IT/ITeS Employees Union (KITU), which is requesting that the management of the business "follow the law of the land and reinstate all retrenched employees" with immediate effect.
Byju's clarified its actions and disputed allegations
Byju's stated that it is not pressuring employees in Karnataka or elsewhere to leave or risk being fired and that the entire effort is a part of the previously announced 5 percent decrease in its 50,000-person workforce. This declaration follows rumors that the business was forcing employees to resign.
To streamline its India business, Byju's has previously claimed that it will be rationalizing across product, content, media, and technology teams in a staggered way to reduce 5% (or roughly 2,500) of its 50,000-person staff.
A Byju's spokeswoman denied that the company was pressuring staff members to leave. Byju's is a trustworthy organization that complies with all applicable laws.
On the other hand, Byju Raveendran-led edtech unicorn has refuted the allegations, asserting that they are a respectable organization. "The claim that Byju's forces employees to resign is completely untrue. A Byju spokeswoman said that the company is responsible and upholds all local laws.
The corporate representative continued, "Each employee who is affected by the restructuring is being told personally with the empathy that they deserve and need at this time." According to the company's strategy to "expand profitably and sustainably" by March 2023, it will let go about 5% (2,500 employees) of its 50,000-person staff.
According to the spokesperson, they are offering each one of them a progressive exit package that includes benefits for extended family health insurance, outplacement services overseen by some of the best recruitment specialists in the business, fast-track full-and-final settlement upon request, and the provision of "garden leave," which allows them to look for jobs while still employed by Byju.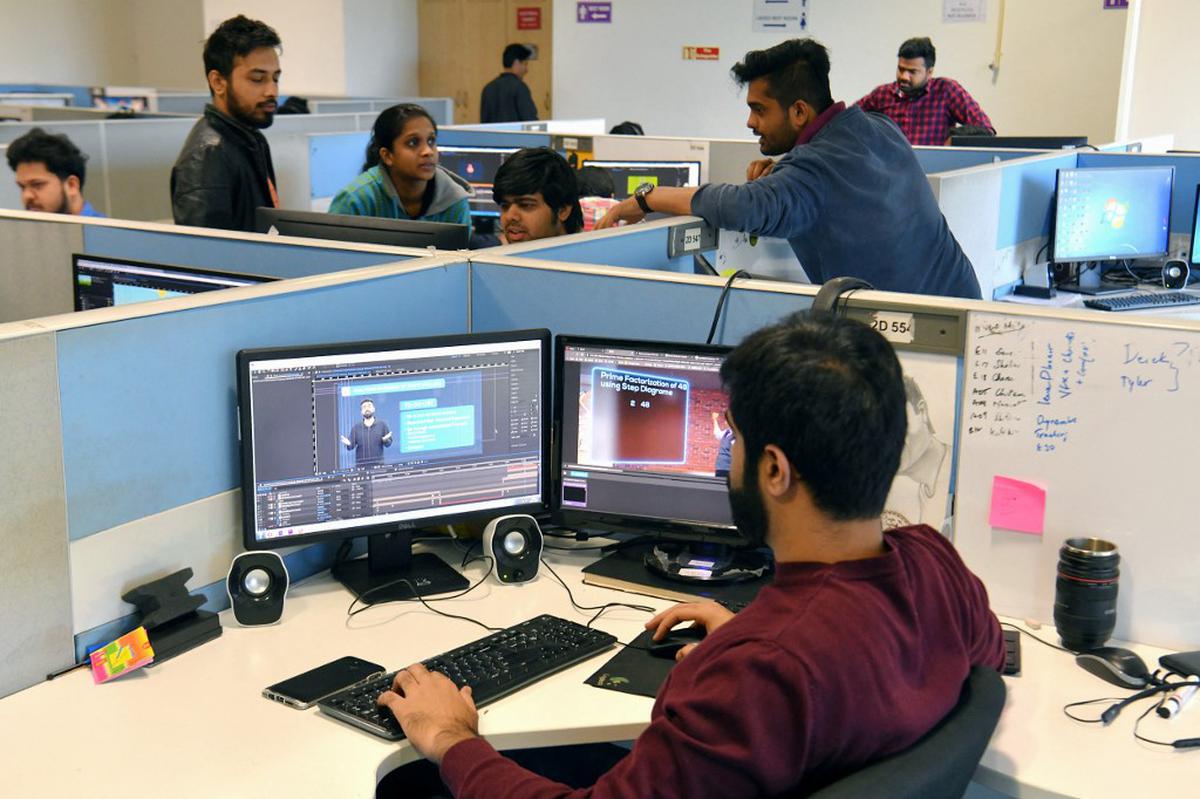 Approximately 140 of Technopark's 170 employees have been asked to quit. In Kerala, BYJY's employs close to 3,000 people.
In the future, the corporation claimed, it will increase its presence in the state.
Additionally, "all of these employees will be given a guaranteed path to return to BYJU's if they are unable to secure employment in the upcoming 12 months," it said.
In an ongoing organizational restructuring for profitable expansion, the corporation said that "BYJU'S is making every effort to give relevant relocation possibilities to the impacted personnel."
According to regulatory papers made by the test-prep platform to the Registrar of Companies, the edtech has raised Rs 300 crore in loans from its subsidiary Aakash Educational Services for "main business activities." Aakash was purchased by Byju's for $1 billion last year.
In a formal statement, Byju's claimed that the 300 crore rupee loan from Aakash Educational Services Limited is effectively an advance against the marketing efforts and initiatives that the edtech has been running for Aakash.
edited and proofread by nikita sharma