Trends
Unacademy Laid Off Around 380 Employees, Which Is 12% Of Their Workforce, In The Fourth Round Of Layoffs In the Last 12 Months.
Unacademy's co-founder and CEO, Gaurav Munjal recognized that the business has taken steps to increase profitability but needed to be more. To guarantee the company's success, according to Munjal, they must dig deeper and take additional steps.
Unacademy Laid Off Around 380 Employees, Which Is 12% Of Their Workforce, In The Fourth Round Of Layoffs In the Last 12 Months.
The second biggest Edtech company in India, Unacademy reportedly will let off approximately 380 employees or 12% as part of its fourth round of mass layoffs, according to an internal letter written by the co-founder and CEO. Globally, the tech sector is implementing stringent cost-cutting measures as the boom experienced during Covid fades.
Unacademy, which was founded in 2015 by Munjal, Roman Saini, and Hemesh Singh, offers an online learning platform for getting ready for different competitive exams. The company has raised $877 million in fundraising so far, and in August 2021, when it raised $440 million from Temasek, General Atlantic, and other investors, its latest valuation was $3.4 billion.
Unacademy's co-founder and CEO, Gaurav Munjal, recognized that the business has taken steps to increase profitability but needed to be more. To guarantee the company's success, according to Munjal, they must dig deeper and take additional steps.
The company has made every effort to make its main business successful, but it hasn't been enough, and they are willing to progress further, and delve deeper in a message sent to the company's Slack channel, Unacademy co-founder and CEO Gaurav Munjal informed all staff members.
He also added that this had forced him to make yet another challenging choice. To make sure they can achieve the objectives given the constraints they face, the company will reduce the size of the staff by 12%. He also apologized for taking this step, and the screenshot of the chat was seen by a source.
Munjal apologized for the latest round of layoffs in an internal memo obtained by a source, noting that the situation today is different from two years ago when the company saw exceptional growth due to the fast adoption of online learning.
The world economy is in a recession, finance is limited, and it's essential to run a successful firm. To actually create value for our consumers and shareholders, the company must adapt to these developments and construct and operate in a far leaner manner, Munjal stated.
Employees leaving Unacademy will be entitled to severance pay equal to the notice period plus an extra month's pay and accelerated vesting of one year for those who worked there for at least a year, the letter added.
Moreover, Munjal announced that until September 30, the company will pay for medical insurance.
Unacademy has recently experienced substantial growth and success, including raising over $440 million from investors like SoftBank, yet financial success has eluded it.
Concerns about sustainability and the company's long-term viability have been raised because of the company's rapid expansion and acquisition strategy.
According to a source, the SoftBank-backed company has considerably reduced its advertising expenditures and has lowered its monthly burn rate to between Rs 50 and Rs 60 crore.
CodeChef, a programming competition platform for students and professionals owned by Unacademy, recently said that it has been split off from its parent company due to macroeconomic difficulties. The organization will now operate as a separate firm managed by its present staff.
Unacademy will, however, own 30% parts in the company as an investor and has also contributed some startup money that will support its operations for the following 12 to 18 months.
The company never really focused on the financial feasibility of CodeChef in the past, but being warmly supported by Directi and subsequently, Unacademy allowed them to continue working on the project without worrying about money, the business claimed in a Twitter thread about the development.
But more lately, because of the wider global economic recession, it has become obvious that this cannot go on, and they must find methods to survive, it added.
In the meantime, sources have reported that the Microsoft-owned open-source developer site GitHub has fired all of its Indian engineers. Almost 100 workers have reportedly been impacted, according to a source who is familiar with the situation. It claims that the business informed its employees of the job cuts.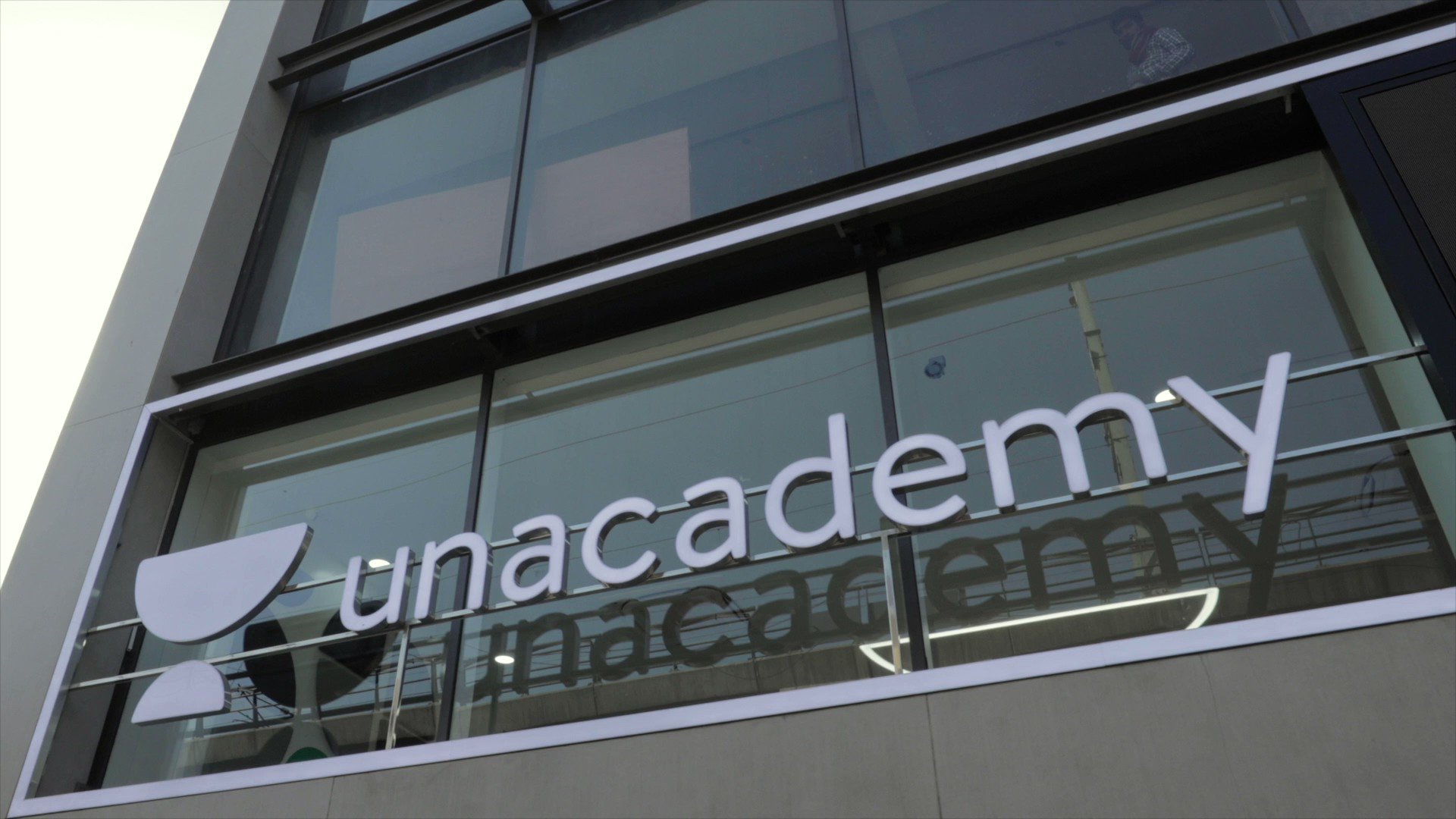 The Indian Edtech has conducted at least four rounds of layoffs in the past year, laying off approximately 1,500 workers.
Unacademy's most recent round of layoffs occurred only four months after the edtech, backed by SoftBank, fired 350 workers, or nearly 10% of its workforce, in November. Unacademy's crew size has decreased to under 3,000 after this round of layoffs from over 6,000 as of April 2022.
The new round of layoffs is Unacademy's most recent cost-cutting measure. The company is also pursuing merger talks with offline tutoring juggernaut Aakash, which is now owned by Unacademy's main rival Byju's. Prior to this, Unacademy formally let go of close to 1,200 workers.
A few contract workers, tutors, and teachers, as well as 600–800 members of the sales and marketing staff, were previously let go by the corporation in April 2022. The implementation of a performance improvement plan came next, which led to the dismissal of 150 workers in June 2022.
In an internal message, Munjal informed its staff that the company will implement pay reductions for its founders and management, impose travel limitations on workers, and discontinue providing free meals and snacks at its workplaces.
He added that the business now aimed to be "cash flow positive" and profitable, and he counseled his staff to adopt "frugality."
Munjal informed staff through internal email in July that there would be no more layoffs and that the company would instead reassign "redundant" workers to different teams in order to increase cost efficiency.
Since then, however, the company has let go of at least 700 employees. Unacademy also stated in February that it will not do monetary appraisals in 2023 and would instead award staff members with stock options depending on their success.
Edtech companies' cost-cutting measures by laying off staff
EdTech climbed to the third-largest funded sector in 2021 with a $4.7 billion capital infusion. The unexpected COVID-19 pandemic epidemic gave rise to a number of EdTech unicorns in the country, including BYJU'S, Unacademy, UpGrad, Eruditus, and LEAD.
The year 2022 held promise for Indian EdTech, thanks to this upbeat view and the money flow in the industry.
According to research by an Indian EdTech, over 75,000 jobs have been created in the edtech industry in India over the past five years, helping to ease the employment problem caused by the COVID-19 pandemic.
By November 2022, the word "layoff" had taken over social media and the press. Mass layoffs were occurring across practically all businesses, not just the EdTech sector. The Indian EdTech sector was hardest damaged.
At US$2.8 billion, 2020 and 2021 were fantastic years for Indian startups in the education sector; however, the situation is different today.
The major Edtech players, who just went on a hiring binge, are suddenly laying off staff to safeguard their profitability. 16 Edtech businesses in total, including four Edtech unicorns, have let go of more than 8,000 workers. In 2022, five Edtech startups also closed their doors.
The data indicates that there is a crisis in the Indian Edtech industry. EdTech has experienced the highest number of layoffs in India, followed by consumer services and e-commerce.
We can only hope that things pick up as fast as possible once 2023's slow start to the EdTech investment side in India is over.
Edited by Prakriti Arora