Trends
India's Dominance Over Pakistan in ODI World Cup History: Unrivaled Supremacy
India's Dominance Over Pakistan in ODI World Cup History: Unrivaled Supremacy
In the realm of cricket's grandest stage, the ICC Cricket World Cup, Team India has etched an unparalleled legacy of supremacy, particularly when locking horns with arch-rivals Pakistan. With a remarkable record of seven consecutive victories in World Cup clashes against their neighbor, India stands as the undisputed titan in this fierce rivalry.
Cricket enthusiasts around the world have witnessed the epic clashes between these two cricketing powerhouses, and India's relentless pursuit of excellence has been nothing short of awe-inspiring. As we delve into the annals of ODI World Cup history, one can't help but be enthralled by India's dominance over Pakistan, a narrative that has captivated fans for decades.
India's Journey to Seven Consecutive Triumphs
The cricketing rivalry between India and Pakistan is a storied one, steeped in passion, intensity, and national pride. When it comes to the ICC Cricket World Cup, this rivalry takes on an even greater dimension, as both nations vie for supremacy on the world stage. In this high-stakes arena, India has emerged as the undisputed giant, having triumphed in each of their seven encounters against Pakistan.
The journey began in 1992 when India faced Pakistan in their maiden World Cup clash. On that fateful day in Sydney, India emerged victorious, setting the tone for a series of memorable encounters to follow. From the pulsating matches of 1996 to the relentless pursuit of glory in the new millennium, India's dominance over Pakistan has been a recurring theme.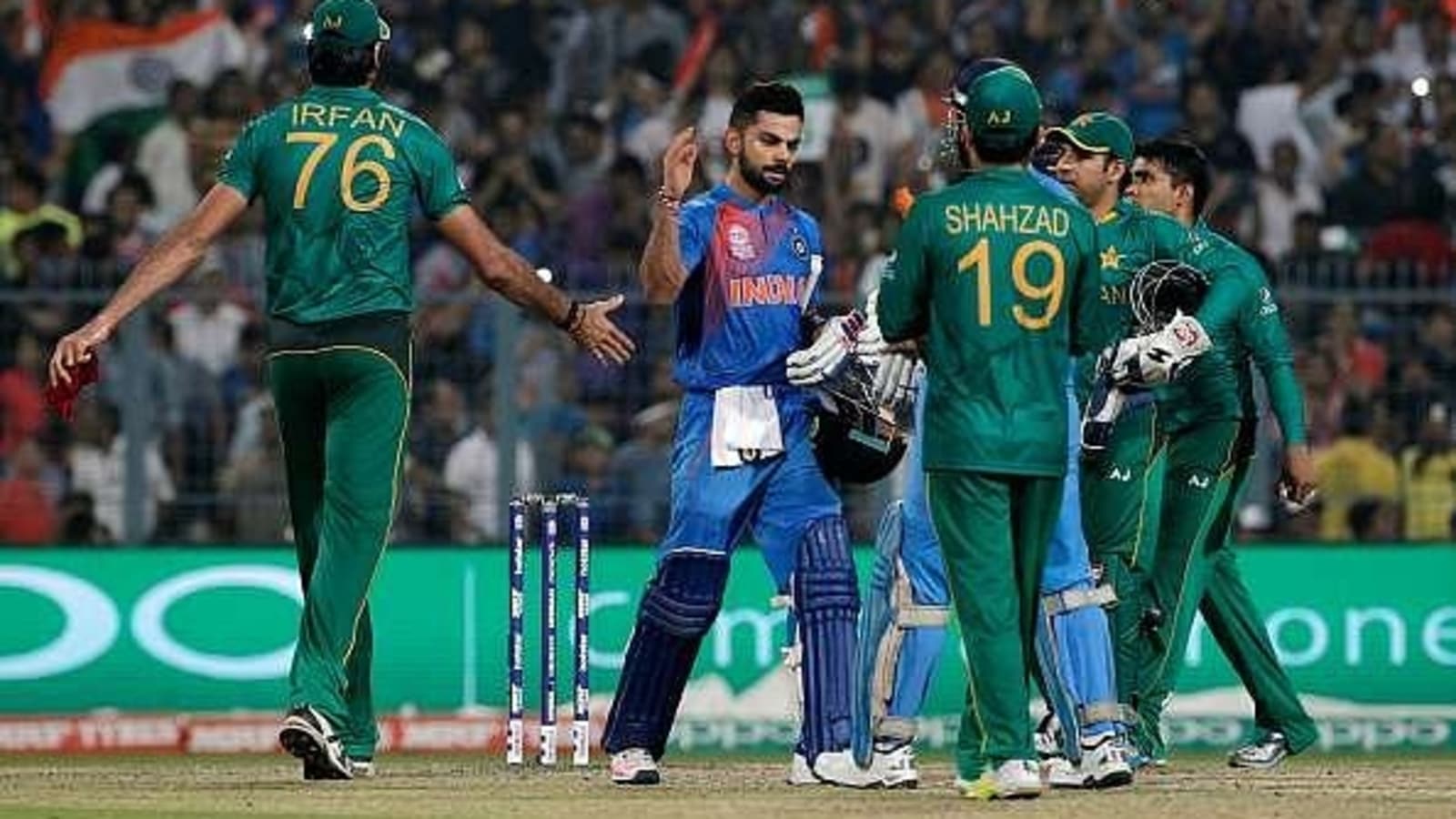 India's Supremacy in Pressure Cooker Situations
What sets India's World Cup victories over Pakistan apart is their ability to perform under immense pressure. These matches are more than just cricket games; they are moments that capture the hearts of millions on both sides of the border. India's remarkable consistency in handling the pressure and delivering under such intense scrutiny has been nothing short of exceptional.
While cricketing statistics can often be complex, the simplicity of India's seven wins against Pakistan in World Cups is a testament to their superior skill, preparation, and mental fortitude. Each of these victories has contributed to the folklore of Indian cricket, reminding fans of their team's unwavering resolve in the face of adversity.
India's World Cup Journey Beyond Pakistan
While the rivalry with Pakistan takes center stage, India's journey in the ICC Cricket World Cup extends beyond this iconic clash. In the 12 editions of the tournament up to 2019, India has faced a variety of opponents, each presenting its own unique challenges.
Australia, with their formidable team, has been a recurring adversary on the World Cup stage. India has engaged in a total of 12 World Cup encounters against the Aussies, winning four and tasting defeat on eight occasions. These contests have often been intense battles of skill and strategy, showcasing the best of both nations' cricketing prowess.
Sri Lanka, another cricketing heavyweight, has also crossed paths with India multiple times in World Cup history. The two teams have contested eight matches in the tournament, with India emerging victorious in half of them. These encounters have witnessed sublime batting displays, breathtaking bowling spells, and moments that have left an indelible mark on the history of ODI cricket.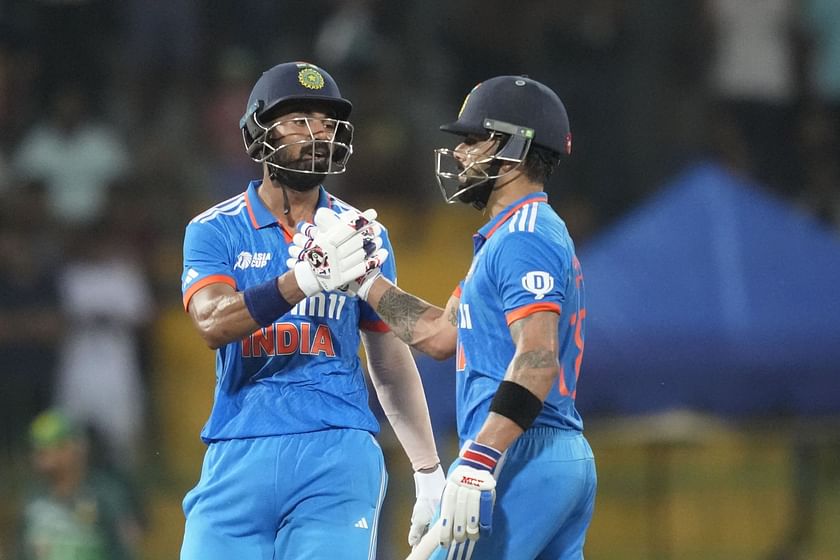 India's ODI World Cup Journey: A Story of Resilience
Beyond individual rivalries and team statistics, India's journey in the ICC Cricket World Cup is a saga of resilience, determination, and passion for the sport. From the glory of winning the inaugural World Cup in 1983 to the heartbreak of near misses, the Indian cricket team has experienced it all.
India's 1983 triumph, led by the legendary Kapil Dev, remains one of the most iconic moments in the history of cricket. The image of Kapil Dev lifting the World Cup trophy at Lord's is etched in the memory of cricket fans worldwide. It was a moment that transcended sports and united a nation in celebration.
In the years that followed, India's World Cup campaigns witnessed highs and lows, but the team's commitment to excellence never wavered. The emergence of cricketing icons like Sachin Tendulkar, Rahul Dravid, and Anil Kumble further enriched the legacy of Indian cricket on the global stage.
India's Journey to the 2011 World Cup Triumph
The year 2011 marked a significant chapter in India's World Cup history. Hosted by India, along with co-hosts Sri Lanka and Bangladesh, the tournament carried immense expectations and pressures. The Indian team, under the leadership of MS Dhoni, rose to the occasion and delivered a performance that will forever be etched in the annals of cricketing history.
The 2011 World Cup saw India clinch the title for the second time, twenty-eight years after their first triumph. The team's journey to victory was a rollercoaster ride of emotions, from the breathtaking centuries of Sachin Tendulkar to the match-winning performances of Yuvraj Singh and the astute leadership of MS Dhoni.
India's triumph in 2011 was not just a cricketing achievement; it was a moment of national celebration. The streets erupted in joy, and millions of cricket fans rejoiced as the Indian team fulfilled a dream that had been nurtured for nearly three decades.
Conclusion: India's Enduring Legacy in ODI World Cup Cricket
In the ever-evolving landscape of ODI World Cup cricket, India's journey has been one of enduring excellence, marked by unforgettable moments, passionate rivalries, and historic victories. While the team's dominance over Pakistan stands as a testament to their ability to thrive under pressure, India's performances against other formidable opponents have also contributed to their rich World Cup legacy.
As cricket enthusiasts eagerly await the 2023 ICC Cricket World Cup, they do so with the knowledge that India's storied journey in this tournament will continue to inspire and captivate. Regardless of the outcome, the legacy of Team India in ODI World Cup history remains indomitable, a testament to the enduring spirit of the sport and the nation it represents.
The ICC Cricket World Cup is a stage where legends are born, and India has been a breeding ground for cricketing greats who have left an indelible mark on the sport. From the little master Sachin Tendulkar, who holds numerous World Cup records, to the spin wizard Anil Kumble and the wall of Indian cricket, Rahul Dravid, each of these stalwarts has added layers of glory to India's World Cup narrative. Their contributions have not only inspired future generations but have also solidified India's position as a cricketing powerhouse on the world stage.
Looking ahead to the 2023 ICC Cricket World Cup, Indian cricket fans are filled with anticipation and hope. With a blend of experienced campaigners and promising young talent, India aims to extend its legacy in the tournament. The team's journey will be closely watched, and the passion and enthusiasm of fans will once again be a driving force behind their performance.
In conclusion, India's record against various opponents in the ODI World Cup history is a testament to the nation's love for cricket and its unwavering commitment to excellence. While the victories over Pakistan stand out as a symbol of dominance, India's World Cup journey is a rich tapestry woven with moments of triumph, heartbreak, and resilience. As the cricketing world eagerly awaits the next chapter in this epic saga at the 2023 World Cup, the legacy of Team India continues to shine brightly, reminding us all of the magic and majesty of the sport.