Trends
Joe Biden Celebrates 81st Birthday Amidst Heightened Scrutiny In Upcoming 2024 Election, The Question Of Age In American Politics Has Never Been More Pronounced
President Joe Biden marked his 81st birthday, becoming the oldest commander-in-chief in U.S. history and has ignited a renewed discussion about age and leadership as the 2024 election looms. The concerns surrounding Biden's age, in comparison with his Republican counterpart, Donald Trump, and the broader issue of age in American politics have caught its citizen's attention.
Joe Biden's Age in the Spotlight
President Joe Biden, now the oldest commander-in-chief in U.S. history, faces persistent scrutiny regarding his age; if re elected, he would be 82 at the beginning and 86 at the end of his second term, raising valid concerns about his ability to serve effectively.
While former President Trump, at 77, is not far behind, Biden has faced more pronounced scrutiny despite both candidates experiencing notable campaign trail blunders.
However, the administration consistently defends Biden's stamina, emphasizing his extensive experience and achievements in bipartisan legislation.
Public Perception
Polls consistently indicate that the age issue remains a top concern for voters. A September survey by ABC News and the Washington Post revealed that 74% of Americans believe Biden is too old to run for another term, representing a 6% increase since May.
A CNN survey from New Hampshire found that 56% of likely Democratic primary voters are concerned about Biden's age, reflecting a growing sentiment within the party.
Hence, these figures clearly highlight the significance of the age factor in shaping public opinion and potentially influencing the 2024 election outcome.
Age and Politics Beyond Biden
The age question extends beyond Biden, with recent episodes involving other prominent politicians like Mitch McConnell and the late Dianne Feinstein, who died in September, making headlines.
McConnell's apparent freeze during a press conference and Feinstein's return to Capitol Hill visibly frail and disoriented after a bout of shingles has stoked debates about how old is too old to serve in public office.
However, S. Jay Olshansky, a professor of public health at the University of Illinois at Chicago, emphasizes the difficulty of answering such a question, considering the diverse ways people age.
Political science experts predict that a significant generational turnover may not occur until the early 2030s. The median age of Congress, currently at 59, has been steadily increasing, and the Senate's median age is 65.
Supporters argue that the experience of older members enhances their influence, but critics question whether they may become out of touch with the evolving needs of the electorate. Thus raising essential questions about the future of political leadership and the balance between experience and connection with contemporary issues.
The Presidency and Aging
The age question becomes particularly pertinent when it comes to the presidency while Biden acknowledges the doubts surrounding his age but downplays them, emphasizing the wisdom that comes with experience.
His age, however, has become a focal point for Republicans, with polls indicating widespread concern among voters and as the 2024 election looms, the age factor could play a pivotal role in shaping the political narrative.
Public Perceptions and Media Coverage
Media coverage has played a significant role in shaping public perceptions of Biden's age. Instances like his fall at the Air Force Academy commencement and the focus on his morning routine have fueled discussions about his physical and cognitive capabilities.
While the administration embraces the conversation about Biden's age, critics argue that ageism should not be weaponized for political gain and striking a balance between highlighting experience and addressing concerns becomes crucial in navigating the age narrative.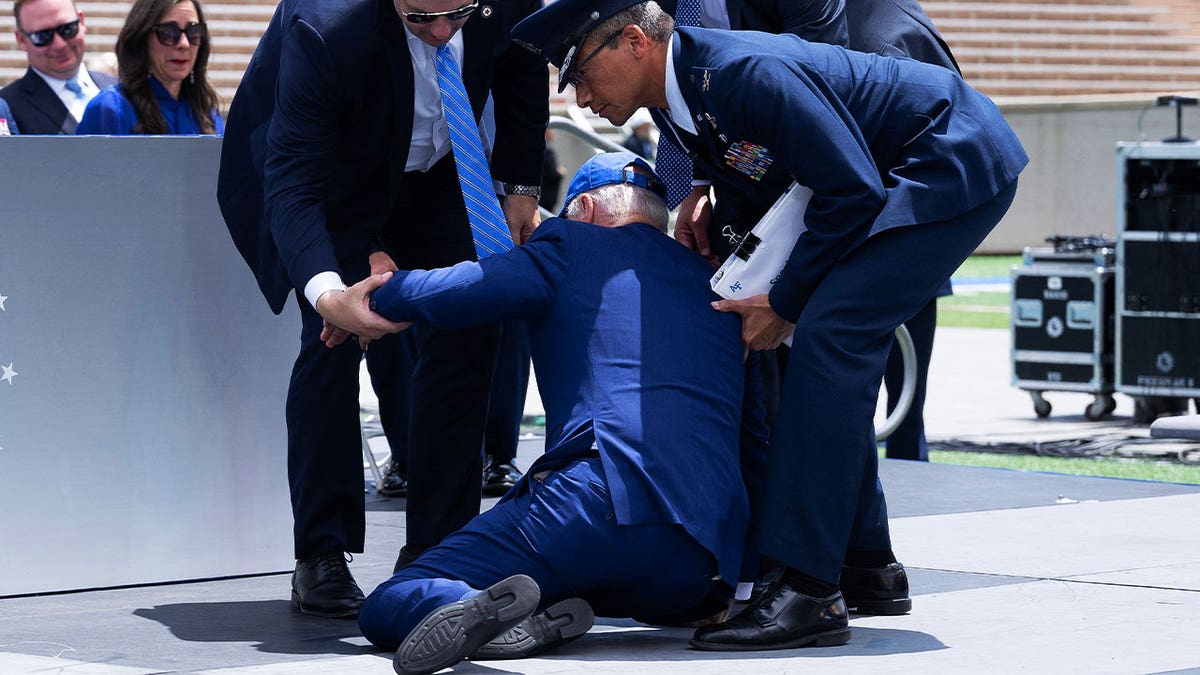 Biden's Defense and Strategy
The White House defends Biden's age by highlighting his accomplishments, including the Bipartisan Infrastructure Law and his efforts on the international stage. Further, Biden's team addresses concerns by emphasizing his experience, judgment, and values.
Biden himself often jokes about his age on the campaign trail, attempting to present it as a positive attribute rather than a vulnerability. As the administration continues to push back against age-related criticisms, the 2024 GOP candidates cant help but seize on Biden's missteps and awkward moments, routinely mocking them on Fox News.
The Last Bit, As President Biden celebrates his 81st birthday, the question of age takes center stage in the 2024 election.
Public concerns, media scrutiny, and the broader debate about age in politics have often been highlighted in the complex relationship between age and political leadership.
Whether voters prioritize experience or worry about cognitive decline, the age question remains a significant factor in shaping America's political landscape and navigating this age divide will require a nuanced understanding of the challenges and opportunities presented by leaders at different stages of life.
As the nation looks toward the future, the age factor will likely continue to play a crucial role in the upcoming 2024 elections, shaping the political discourse and influencing electoral choices.