Trends
Karnataka CM Urges Unity Amidst Cauvery Water Dispute: "Let's Resolve, Not Accuse"
Karnataka CM Urges Unity Amidst Cauvery Water Dispute: "Let's Resolve, Not Accuse"
In a recent statement addressing the longstanding Cauvery water issue between Karnataka and Tamil Nadu, BJP leader and former Karnataka Chief Minister, BS Yediyurappa, called for a spirit of unity and cooperation. He emphasized the need to find equitable solutions rather than resorting to accusations, urging both sides to acknowledge the ground realities.
In a region where water scarcity is a perennial concern, Yediyurappa's message holds significant weight. He cautioned against the tendency to perceive leaders from one state as adversaries, highlighting the urgency of addressing the water crisis that affects millions of people in both Karnataka and Tamil Nadu.
The Cauvery river, which traverses through both states, has been a source of contention for decades, with disputes arising over its water-sharing arrangement. Yediyurappa's call for a more cooperative approach comes at a crucial juncture when water resources are becoming increasingly strained due to factors such as erratic rainfall patterns and depleting groundwater levels.
Yediyurappa expressed concern over the accusations that have been hurled between the political leadership of the two states. He specifically mentioned Karnataka Chief Minister Siddaramaiah and Deputy Chief Minister Shivakumar, urging them not to be perceived as agents of Tamil Nadu. Instead, he implored them to engage in constructive dialogue that takes into account the dire water situation faced by Karnataka.
The former CM stressed that the current water levels in Karnataka's reservoirs are far from adequate even for basic drinking purposes. This stark reality necessitates a coordinated effort to manage water resources more effectively, transcending political boundaries.
Karnataka's water woes are not isolated, with many other Indian states grappling with similar challenges. As climate change continues to impact weather patterns and exacerbate water scarcity, finding sustainable solutions is imperative.
Yediyurappa's plea for unity and pragmatism resonates with those who understand the criticality of the Cauvery water issue. His message is a reminder that addressing such complex challenges requires a unified effort that transcends political affiliations and regional biases.
Efforts to resolve the Cauvery water dispute have been ongoing for years, with various tribunals and committees attempting to broker agreements. However, the issue remains far from resolved, often escalating into disputes that affect the daily lives of people in both Karnataka and Tamil Nadu.
The former Chief Minister's words serve as a call to action for leaders on both sides of the border. He emphasizes that pointing fingers and making accusations will not alleviate the water crisis but will only exacerbate tensions.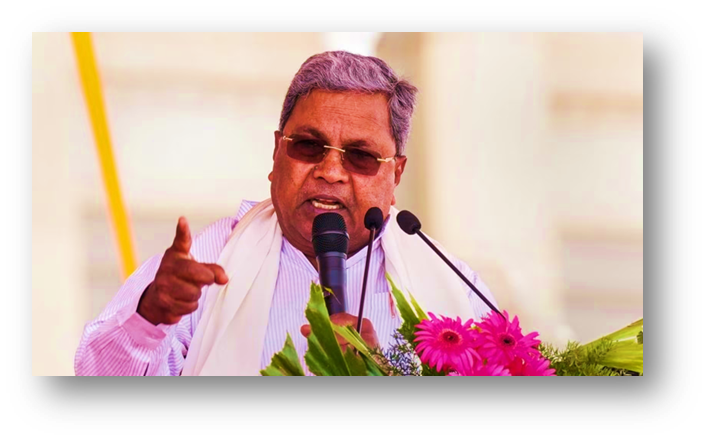 Yediyurappa's statement encourages a shift in perspective, from seeing the Cauvery water issue as a source of conflict to an opportunity for cooperation. By acknowledging the dire need for equitable water-sharing arrangements and sustainable resource management, both states can work together to ensure the well-being of their citizens.
BS Yediyurappa's plea for unity in the face of the Cauvery water issue underscores the broader significance of inter-state cooperation in addressing shared challenges. Water scarcity is a critical concern not only in the Cauvery basin but across India, affecting millions of lives and livelihoods. With climate change continuing to alter precipitation patterns and deplete water sources, it becomes increasingly evident that divisive rhetoric and blame games only hinder progress.
The Cauvery river, often regarded as the 'lifeline' of both Karnataka and Tamil Nadu, demands a more comprehensive approach. Both states must consider long-term solutions that go beyond immediate political gains. Sustainable water management practices, investment in rainwater harvesting, and the exploration of alternative water sources are avenues that should be explored jointly. This requires a spirit of cooperation, where leaders prioritize the welfare of their citizens and the preservation of this vital resource.
While the Cauvery water dispute has persisted for decades, it's worth noting that water conflicts are not unique to India. Globally, water disputes are a growing concern as populations increase, and water resources dwindle. Learning from the Cauvery situation, governments worldwide can gain insights into the importance of diplomatic negotiations, adherence to legal frameworks, and the need to focus on equitable solutions that benefit all parties involved.
In the coming years, as the impacts of climate change intensify, the Cauvery water issue will remain a litmus test of leadership and cooperation. BS Yediyurappa's call for unity serves as a poignant reminder that addressing water scarcity, a challenge that transcends borders and politics, requires a united front committed to securing a sustainable and prosperous future for all who depend on this precious resource. It is now up to the leaders of Karnataka and Tamil Nadu to heed this call and embark on a path of collaboration, ensuring that water does not remain a divisive issue but becomes a shared solution for the well-being of their states and the nation as a whole.
In conclusion, the Cauvery water issue is a long-standing challenge that requires a nuanced and cooperative approach. BS Yediyurappa's call for unity and pragmatism is a timely reminder that leaders must prioritize the welfare of their constituents over political disputes. It is imperative that both Karnataka and Tamil Nadu engage in constructive dialogue and collaborative efforts to address the pressing issue of water scarcity in the region. Only through such unity can a sustainable solution be found for the benefit of all.