This article lists out the top rated medical apps available on the Google Play Store in India in 2021.
1. Netmeds – India's Trusted Online Pharmacy App
With Netmeds app, getting the medicine you need is simple. Download the easy-to-use Netmeds App to conveniently order your medicines from anywhere, at anytime. Just tap the App, upload your required medicines, and your order will be delivered anywhere in India. Use the Netmeds healthcare app to Order/Refill Your Medicines, Consult a Doctor Online, Book Lab Tests Online, Track Your Order, Rate Items, Refer Your Friends & Earn, or Contact Us on the go!
Find below Netmeds App's features that ensure a quick, easy & user-friendly ordering process while saving you more!
– Buy Medicines Online – Doorstep Delivery
We're proud to be the only online pharmacy to deliver to any location in India. Download the Medicine delivery App to shop 'faster' for all your medicines at the touch of a few buttons.
– Money-Saving Medicine Deals 24×7
You get to score substantial savings on online medicine purchases through their everyday Amazing offers.
– Consult Best Doctors Online 24×7 | FREE Follow-up Consultation
Have an urgent medical question? With Netmeds App, you can instantly Call/Chat with top specialist doctors online across India anywhere, anytime.
– Book Lab Tests Online
Book pathology/radiology tests, full body health checkup/packages, including ECG, diabetes, kidney/liver function tests & others on our Medical app, & also view medical reports online.
– FREE Access to Health Information
Get easy access to the reliable medicine information @ your fingertips. Plus, explore a wealth of trustworthy health information.
– Timely Medicine Refill Reminders
When you'ree close to running out of your regular medicines, Netmeds will send you a message to restock your medicines. It's easy to order your refill medicines – Just one click & your refill order is done!
– Find All About Your Order
Conveniently track your order status in real time, straight from the palm of your hand! Securely access your order history or view notifications in Your Account on the go.
– Shop with Ease & Save Your Time
Just instantly upload your required medicines & leave the rest to their dedicated pharmacists—they'll reach out to you promptly.
2. Practo: Online Doctor Consultations & Appointments
Practo, India's no.1 online doctor consultation app, offers complete telemedicine solutions for you and your family's health and medical needs. With Practo, you can:
Access video consultations with doctors
Find & book appointments with a doctor near you
Order medicines online
Book diagnostic tests and full body checkups
Buy affordable family health plans
Read healthcare articles and tips
Practo is more than just an app for online doctor appointment booking or medicine delivery! You can book full body checkups and diagnostic tests for diabetes, thyroid, cancer and other chronic health conditions. Practo's phlebotomists are well-trained and will execute free home sample collection with utmost safety and necessary precautions.
3. Tata Health- Online Doctor Consult, Lab and Pharma

Install the Tata Health app on your phone and get instant access to the best doctors for any health issues. Tata Health brings comprehensive care to your fingertips. Consult top doctors at your own convenience via video calls or chat. Avail 24×7 Unlimited Consultations with General Medicine Doctors with the 'My Doctor' Package.
Here's why you should consider Tata Health:
– Doctors who care
– Curated Doctors
– Transparent & Secure
– Doctor Consultations
– My Doctor
With the 'My Doctor' health guide subscription package, consult trusted General Medicine Doctors online 24/7 an unlimited number of times. Every consultation is completely private and secure. Ensure quick and easy access to consultation with no payment hassles. Now have substantial savings on your healthcare plan thanks to 'My Doctor'.
4. Phable: Health Tracker for Diabetes & Hypertension
Phable is an all-in-one health app that drives everyday wellness with intelligent doctor insights and instant access to healthcare essentials.
With the Phable health app, you can:
– Consult over 5000 top doctors, both online and in-person
– Order 20,000+ medicines with offers and cashbacks
– Book lab tests from 100% NABH certified partners
– Shop world-class health devices and track your daily vitals
– Buy exclusive health insurance tailored for diabetes and BP patients
– Get custom health & wellness packages from curated partners like Growfit
5. Apollo 247 – Online Doctor & Apollo Pharmacy App
Apollo 24|7 is a Personalised Health Experience that gives you an edge over the rest with Priority Access, Value Prices and Utmost Care when you need it the most. As a part of the Apollo Hospitals Group, India's largest Healthcare Firm, Apollo 24|7 is a complete healthcare app created with an intent of becoming your round-the-clock Healthcare buddy.
What services do they offer?
* Online Doctor Consultation – You can now consult Top Doctors in India via video/audio call/chat within 15 minutes on the Apollo 24|7 app. No more long queues or waiting times. Consult Apollo Doctors with over 90 specialities and enjoy hassle-free follow-up consultations. You can find doctors from all Apollo Hospitals & Apollo Clinics available for virtual consultation on Apollo 247 app.
* Get Medicines Delivered to you in 2 hours across major metropolitans in India. Our robust network of 4000+ Apollo Pharmacy stores ensures that medicines reach even the farthest corners of the country in the fastest time possible.
* Diagnostic Tests: You can book Lab Tests including Blood Tests, Full Body Check-ups and Preventive Health Check-ups for a Home Pick-up across major cities in India.
* Digitised Health Records: Apollo 24|7 is an integrated platform that stores all health records being generated physically or digitally across the Apollo ecosystem, for each consumer on the app. Your past consultations, doctor's note, your offline store purchase bills – all will be automatically available on the app.
* The Apollo 24|7 Diabetes Management Offering empowers users to live Healthy and Normal Lives. The App integrates with HealthKit APIs and other fitness/medical devices to capture User Health Data pertaining to Physical Activity and Vital Parameters. Caregivers use this information to correlate users' lifestyle aspects with Metabolic Conditions; understand Correlations and Patterns; and advise them to Modify Specific Aspects of their care paths.
6. Tata 1mg – Online Medical Store & Healthcare App
1mg is India's leading, & most-trusted online pharmacy & healthcare app. From doctor consultations on chat to online medicine delivery & lab tests at home: they have it all covered for you. They are active in 1000+ cities including Delhi, Gurgaon, Noida, Mumbai, Pune, Ahmedabad, Lucknow, Bangalore, Kolkata & many more.
At Tata 1mg you can:
– Order Medicines Online
– Book Lab Tests
– Consult Doctors Online
– Read Health Tips
– View Medicine Information
Get medicines & health products delivered at home within same day or next day delivery.
– Book Lab Tests & Health Check-ups:
Book health check-ups & lab tests from the comfort of your home at best prices. At Tata 1mg, you can make bookings for over 2,000 tests. Get tested by 120+ top verified labs such as Dr Lal Path Labs, SRL Diagnostics, Thyrocare & more. Free home sample-collection & access report online.
– Consult India's Best Doctors Online for Free:
The health app allows you to consult doctors online from the comfort of your home. Chat privately with their registered medical specialists. Find doctors & book appointments from all specialties like General Physicians, Gynaecologists, Dermatologists, Urologists, Gastroenterologists, Pediatricians & Neurologists.
– View Medicine Information:
Besides being an online pharmacy app, they provide accurate, authoritative & trustworthy information on medicines to help people use their medicines safely.
We provide other medicine information like treatment uses, side effects, usage recommendations, safety warnings, expert advice & answers to patient FAQs.
7. PharmEasy – Online Medicine Ordering App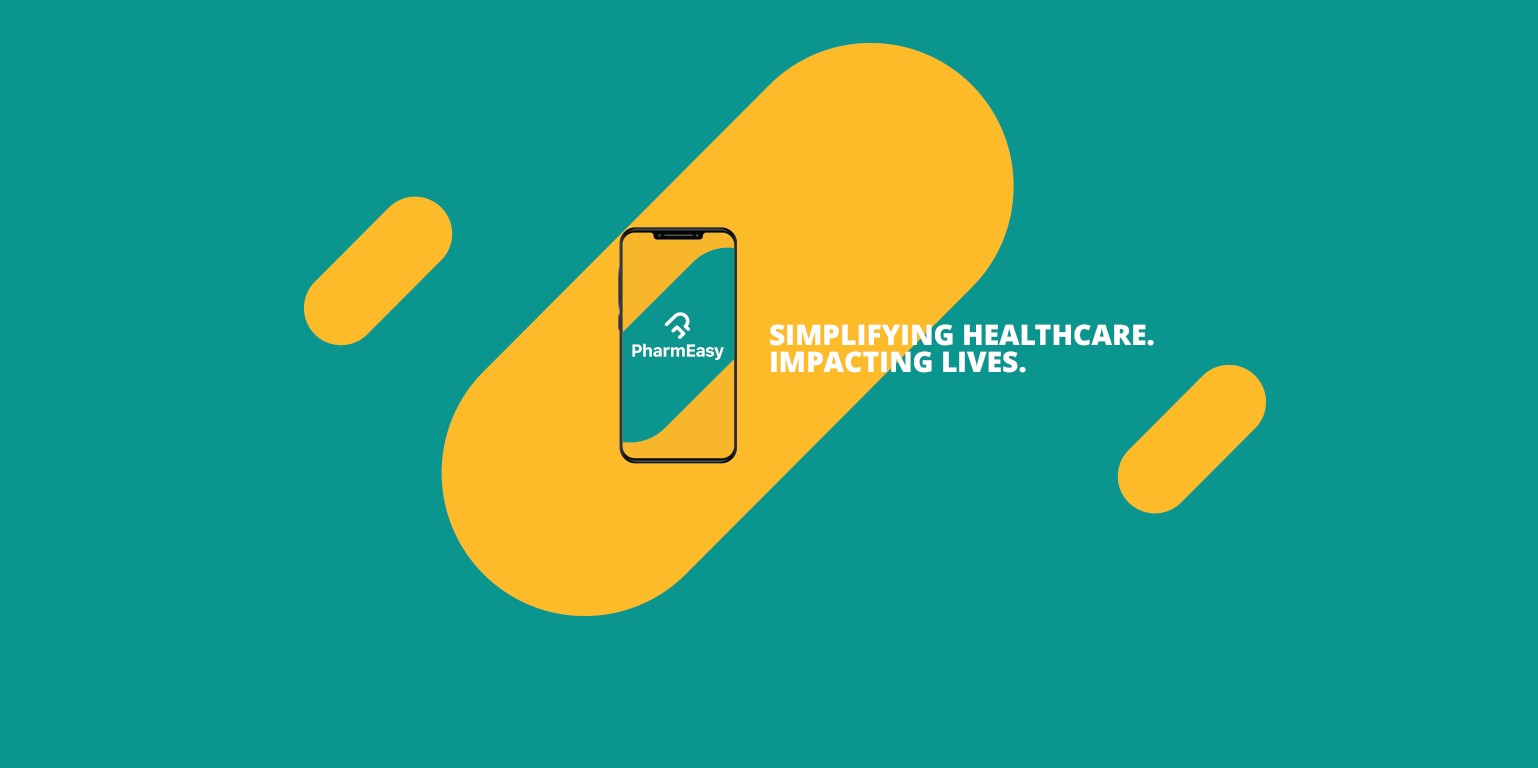 PharmEasy is India's one of the top online pharmacy apps. You can purchase medicines online & get it delivered to your home within 24-48 hours in select cities. PharmEasy has served over 50 lakh families for ordering medicines online & for booking diagnostic tests. PharmEasy is an online medicine delivery app, which also allows you to buy healthcare products, OTC products & medical equipment online. You can book diagnostic tests online, including blood tests, lab tests, full body checkup & other preventive health checkups from the convenience of your home. Get huge savings on online medicine purchase & of up to 60% discount on a select range of healthcare products & services. Diagnostic/Lab tests are available in 40+ cities including Ahmedabad, Bally, Bengaluru, Chennai, Coimbatore, Delhi, Dombivli, Faridabad, Gandhi Nagar, Ghaziabad, Gurgaon, Hooghly, Hooghly Area, Howrah, Hyderabad, Indore, Jaipur, Kalyan, Kolhapur, Kolkata, Lucknow, Mumbai, Nagpur, Navi Mumbai, Noida, Pune, Pune Area, Surat, Thane & Vadodara.
PharmEasy app is very user-friendly and convenient. Here are few more reasons to book a lab test with PharmEasy:
– NABL certified labs
– Fully automated labs that are barcoded with international quality standards
– Best prices, up to 80% discount
– Choose from 500+ Tests and Packages
– Safe home sample collection
– Regular health checks of technicians
– Get every step notified via app
– Quality testing
– Reports within 24-48 hrs*
– Presence in all major cities
8. MFine- Online Doctor Consultation, Lab Test, Scans
MFine is the one app you need for all your health needs. Consult doctors online & ask your medical questions across 30+ specialities via chat, audio or video call instantly. You can book a health check or a lab test from the comfort of your home. Online doctor consultation via MFine is the easiest, most convenient way to address your health concerns.
Exclusive Features Only on MFine
– FREE self-assessment tools
– Medicine reminders
– Mental health counseling
– Digital health records
– Home care programs for Diabetes, Thyroid, Weight Management
– MFine Pulse* – SpO2 Tracker