Trends
Top 10 Best Mobile Wallet Payments Companies In USA In 2023
Top 10 Best Mobile Wallet Payments Companies In USA In 2023
INTRODUCTION
Mobile wallet payment companies in the United States have become increasingly prevalent in recent years. In 2023, these companies are expected to continue their growth and prevalence, providing consumers with an even more convenient way to shop and pay for goods and services.
Mobile wallets work by allowing users to store payment information in a secure online account. This information is then accessible via the user's smartphone, where a variety of functions can be accessed. This includes making purchases, transferring money, and more.
Payment companies such as Apple Pay and Google Pay allow users to make secure purchases at retail stores, restaurants, and more. They also provide features such as loyalty rewards and discounts.
Furthermore, mobile wallets are becoming increasingly popular for peer-to-peer (P2P) payments. P2P payments allow individuals to send money to each other quickly and easily, without having to rely on traditional payment methods such as cash or check.
The use of mobile wallets is also growing in the area of international payments. Companies like WorldRemit and TransferWise offer services that allow customers to send money overseas from the US. This type of service is especially useful for those doing business with international customers or sending money to loved ones abroad.
Overall, mobile wallet payments companies continue to expand in the US in 2023, providing consumers with a secure and convenient way to shop and pay for goods and services. With more and more businesses offering this form of payment, it is likely that mobile wallets will become the go-to form of payment in the near future.
IMPORTANCE
Mobile wallet payments are becoming increasingly important in the US in 2023. Consumers are now able to pay for goods and services with their mobile wallets without having to use cash or cards. This convenience has made them a highly desirable option for businesses.
Businesses using mobile wallet payments can benefit from increased customer satisfaction, as well as reduced costs associated with processing and managing payments. Additionally, consumers benefit from reduced fees, faster checkout times, and enhanced security.
Mobile wallets also provide businesses with the ability to analyze customer spending habits to better target marketing campaigns and tailor offers to individual customers.
For businesses, mobile wallet payments offer enormous opportunities for growth. By reducing the cost associated with traditional payments and providing access to customer data, businesses have access to more revenue-generating opportunities. Businesses that implement mobile wallets into their payment strategies have an advantage over those that do not, as potential customers will be likely to trust these methods of payment.
In terms of consumer adoption, there is still room for improvement in the US. Recent studies suggest that only around 18 percent of Americans are currently using mobile wallets, but this figure could double by 2023. This means that it is more important than ever for businesses to make sure they are offering the latest mobile payment options, and that they are making digital payments easy and hassle-free.
Overall, mobile wallets are an important part of the payment landscape in the US in 2023. They offer significant benefits to both businesses and consumers, and their use is expected to continue growing in the years to come.
Here are the top 10 best mobile wallets payments companies in USA in 2023.
Apple Pay – Apple Pay is a digital payment service created by Apple Inc. that allows users to make payments with their Apple devices. It is built into the Wallet app on iPhone, iPad, Apple Watch and Mac. With Apple Pay, users can securely store payment information in their device, making it quick and easy to pay in stores, within apps, or online.
It also supports person-to-person payments through iMessage and Apple Cash. Payment information is protected with a secure element, biometric authentication, and end-to-end encryption, so users can rest assured knowing their personal data is safe. Apple Pay works with most major credit and debit cards from banks and card issuers around the world, as well as popular store-issued credit and prepaid cards.
With Apple Pay, users no longer have to dig for their wallets to make payments. Thanks to its intuitive design, fast transaction speeds and secure payment processing, Apple Pay has become one of the world's most popular mobile payment services.
Google Pay – Google Pay is a digital wallet platform and online payment system developed by Google, first released in September 2015. It allows users to store debit card, credit card, loyalty program and gift card information which can be used for transactions both online and in stores.
The service also sends users notifications for activity and gives access to purchase history. Google Pay is compatible with most major banks in dozens of countries around the world, providing a secure and convenient way to pay.
Google Pay is designed to be as user friendly as possible and it is easy to setup an account. All users have to do is download the app and link it to their existing bank accounts. Once the account is created, users will have access to all of their current cards and can add additional ones if necessary.
The app also provides real-time payments tracking and information about pending payments. In addition, users can send money to friends and family members within the app, making it particularly useful during times when physical cash isn't available.
Google Pay has built-in security features that keep users' data safe, including encryption, support for two-factor authentication, and fraud protection. The app also updates frequently to ensure the most up-to-date security protocols are being employed.
In conclusion, Google Pay is a convenient, secure, and user-friendly way to make payments online or in stores. It covers dozens of countries on multiple continents and supports most major banks, making it an ideal choice for users who are looking for a reliable and safe payment method.
Venmo – Venmo is a digital payment platform owned by PayPal that allows users to transfer money to one another, both online and in-person. It was founded in 2009 and launched publicly in 2012. Venmo has quickly become one of the leading payment services in the world, with over 40 million active users in 2020.
The company has a simple design and easy-to-use interface that make it convenient for customers to use, whether they are transferring money to friends or paying for goods and services. Venmo also provides customers with several additional features like bank accounts, debit cards, and more.
The company's mission is to create an open financial system that is safe, secure, and accessible to anyone. To do this, Venmo employs advanced encryption technology to ensure customer data is protected from cyber threats.
Additionally, all payments are securely processed through the company's servers which are located in the United States. With Venmo, customers can transfer money almost instantly without worrying about fraud or having to wait for days for the transaction to go through.
PayPal – PayPal is a global payment processor and digital wallet company founded in 1998. It provides individuals, businesses, and organizations with a secure and convenient method of sending and receiving money online.
PayPal is used as a way to store funds, make payments, receive payments, transfer money between accounts, and more. PayPal has become one of the world's most popular online payment systems and has over 300 million users worldwide.
PayPal is known for its high security standards and use of encrypted technology to protect customers' information. Users can make payments easily through the company's website or mobile app, while their bank account numbers are kept private. PayPal also offers fraud protection and buyer protection services, which help protect customers from fraudulent activities.
PayPal provides various payment methods such as credit cards, debit cards, bank transfers, e-checks, and more. The company also allows customers to send money to friends and family using their email address or phone number. The company also provides services for merchants, including merchant account setup and integration into online stores.
PayPal has an extensive network of partners across the globe that accept payments made through the service. This includes major retailers, airlines, hotels, restaurants, car rental companies, and more. To ensure that customers have access to the best possible payment options, PayPal works with banks and other financial institutions around the world.
PayPal is constantly innovating and launching new features to make payments easier and more secure. For example, it recently launched a contactless payment feature that allows customers to pay with their phones just by tapping it against a reader. PayPal also allows customers to manage their money on their mobile device via the PayPal app.
Square Cash – Square Cash is a peer-to-peer payment service created by Square, Inc. in 2013. It allows users to quickly and securely send and receive money from others. With Square Cash, users can send funds via email, phone number, or QR code.
They can also use their debit card to make payments directly from their bank account. Square Cash is available for both iOS and Android devices, as well as the web. The company also offers an API for developers that want to integrate payments into their own applications.
Square Cash has seen tremendous growth since its introduction. In 2015, they reached one million active users. By 2018, they had over seven million monthly active users, and in 2019 they hit 15 million users. The company's goal was to make it easier for people to do transactions without having to involve physical money.
Square Cash also offers merchant services, allowing businesses to use their platform to accept payments. Small businesses can opt for Square Cash Payments which allow customers to pay with their debit cards or bank accounts. Larger organizations can leverage Square's Point of Sale system, which allows customers to pay with their cards at a physical location.
In addition to sending and receiving money, Square Cash also offers investment and savings opportunities. Users can invest funds with the Square Cash App Invest program, which offers access to stocks, ETFs, and other financial instruments. Users can also open a Square Cash Savings Account, which offers FDIC-insured deposits up to $250,000.
Overall, Square Cash is a popular and convenient way for individuals and businesses to send and receive money. The app is simple to use and provides a secure environment that makes it easy for people to trust their money is safe.
Samsung Pay – Samsung Pay is a digital payment service developed by Samsung Electronics that allows users to make payments using their compatible Samsung devices. It was launched in South Korea in August 2015 and in the United States in September 2015.
The service has since expanded to several markets around the world, including China, Australia, Singapore, Russia, Spain, Brazil, and India. Samsung Pay lets users make contactless payments with select NFC-enabled terminals, and on certain select websites. In addition, users can also make payments with participating banks or financial institutions.
Samsung Pay works through a combination of near field communication (NFC) and magnetic secure transmission (MST) technology, meaning it's able to communicate with both NFC-enabled terminals and traditional card readers. The MST technology replicates a credit or debit card swipe, allowing users to make payments even if the store does not accept NFC payments. This makes Samsung Pay one of the most widely accepted mobile payment services available, as it can be used virtually anywhere.
To use Samsung Pay, users must set up an account linked to their credit or debit card, then authenticate it with their fingerprint or PIN. Once they've done this, they can simply hold their device close to the payment terminal to complete the transaction. No swiping or entering PINs are required. Users also have the option of setting up loyalty cards, gift cards, and membership cards, so they can access all their accounts within the Samsung Pay app.
Samsung Pay also offers additional security features such as tokenization, which scrambles user information into a unique set of numbers, and encryption, which keeps data secure while in transit. Samsung Knox, a security platform, is also integrated into the app to provide users with greater protection against malicious threats. Furthermore, Samsung provides users with fraud protection and dispute resolution services.
In summary, Samsung Pay is a convenient and secure mobile payment solution that allows users to make contactless payments using their Samsung devices. It is available in many countries around the world, and is accepted in a wide variety of stores and online merchants.
With its easy setup process, advanced security measures, and additional features such as loyalty cards, Samsung Pay is quickly becoming one of the most popular mobile payment services available.
Zelle – Zelle is a global financial services company that enables digital money transfers for individuals and businesses. Founded in 2011, Zelle has become the largest peer-to-peer money transfer network in the United States. With over 30 million active users, it is now accepted by more than 5,000 banks and credit unions across the U.S.
Zelle provides a secure and fast way to transfer money between bank accounts. It only requires the recipient's email address or mobile phone number to quickly send money. Zelle also utilizes advanced encryption technologies to ensure user security and privacy. The service is free to use, with no fees or long wait times associated with transfers.
Zelle also offers business accounts that enable organizations to easily accept payments from customers, employees, vendors and other partners. These accounts come with special features like transaction tracking and record keeping, as well as additional security protocols.
Finally, Zelle is constantly innovating and expanding its services. In recent years, it has added new features like payment requests and automatic recurring payments. It has also launched specialized services for international payments, as well as merchant services for businesses.
In summary, Zelle is a secure, fast and reliable way to send and receive money. Its user-friendly interface and wide range of features make it an attractive choice for individuals, businesses and organizations alike.
Xoom – Xoom is a financial technology company based in San Francisco, California. Founded in 2001, Xoom provides digital money transfer services to customers around the world. It enables users to send money to friends and family living abroad quickly and securely. With Xoom, customers can also pay bills online and purchase prepaid mobile minutes.
Xoom has grown over the last two decades to become one of the leading money transfer companies in the world. Its services are available in more than 30 countries across Europe, North America, South America, and Asia-Pacific. Xoom's innovative technology gives customers convenient control over their finances, allowing them to transfer money to family members in seconds. The company offers competitive exchange rates and fees, as well as prompt customer service.
Xoom also partners with banks and payment providers to offer customers a wide range of payment methods, including debit cards, bank transfers, and cash pickups. Xoom's secure platform processes transactions securely and safely, ensuring that customers' funds remain safe and sound. With its low-cost charges and flexible payment options, Xoom continues to be an attractive option for people looking to send money abroad.
In addition to its money transfer services, Xoom also provides bill payment solutions for its customers. Consumers can use the service to pay their utility bills and tuition fees, as well as purchase prepaid minutes for their mobile phones. The company also offers discounts for frequent customers who use its services regularly.
Overall, Xoom is a reliable and easy-to-use financial technology company that can help millions of people around the world transfer money and pay bills securely. For more information, visit the company website at www.xoom.com.
Facebook Pay – Facebook Pay is a new payment system launched by Facebook in 2023. It allows users to securely and conveniently pay for goods and services with any connected device, including smartphones, tablets, and computers. It also enables people to easily send money to friends, family, or businesses directly from their Facebook accounts.
Facebook Pay is designed to make payments fast and secure, with users able to store payment methods such as credit/debit cards, PayPal, and more. Payments are encrypted and processed securely, with data staying private and secure. It also offers fraud protection and the ability to dispute transactions if needed.
To use Facebook Pay, users first need to set up an account and add their preferred payment methods. From there, they can easily add contacts, pay merchants directly, or send money to friends and family. The system also includes a mobile wallet feature that allows users to quickly transfer funds to other Facebook Pay users using their device's camera.
Facebook Pay supports all major currencies and its fee structure is competitive. It has a low transaction cost, and merchants have access to analytics tools which help them track payments and understand customer behavior.
Overall, Facebook Pay is a convenient and secure way to manage payments both online and offline. It helps to streamline the payment process and ensures a seamless experience for users, merchants, and businesses.
Chase QuickPay – Chase QuickPay is a popular online payment service offered by the banking giant JPMorgan Chase & Co. It is designed to make payments fast and secure, allowing users to transfer money from one person to another with ease. With Chase QuickPay, users can send or receive money from any other bank account using just an email address.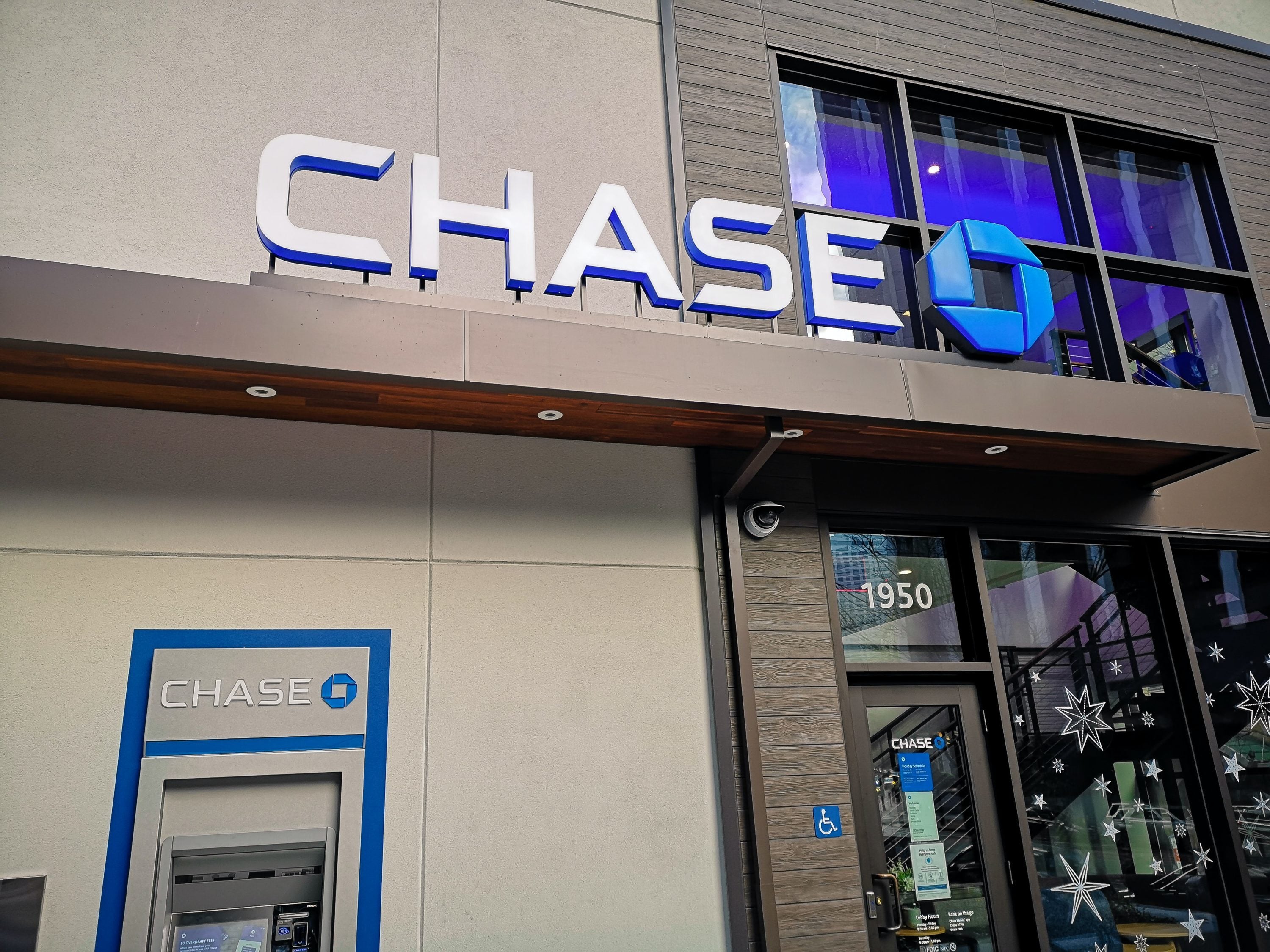 The service also allows for instant transfers, meaning that money can be sent and received in mere seconds, without waiting for days for a transaction to clear. Additionally, it is free to use, with no fees attached.
The service is available to anyone with a U.S.-based bank account. To use Chase QuickPay, a user must first create a profile with their name, email address, bank details and a password. From there, they can send and receive money with anyone with either a U.S. bank account, or an American Express Card.
The recipient can then collect the money through a variety of methods including direct deposit to their bank account, or the option to have it transferred to their debit card.
Chase QuickPay has several security measures in place to protect users' data and ensure transactions are safe. Users are asked to verify their identity when signing up, and all payments and transfers require a two-step authentication process.
All personal data is encrypted on the Chase QuickPay servers and is also subject to federal privacy laws such as Gramm-Leach-Bliley Act. Furthermore, customers can easily cancel any payments or transfers if they realize they made a mistake.
Overall, Chase QuickPay is a reliable, safe and convenient way to send and receive payments quickly and securely, making it a great option for those who need to send or receive money quickly but don't want to wait for days for a traditional bank transfer.
CONCLUSION
In 2023, mobile wallets payments companies in the United States are continuing to rapidly grow. Companies like Apple Pay, Google Pay, PayPal, and Venmo have become increasingly popular payment methods, with the number of users growing significantly every year.
These companies offer convenience, security, and a wide array of features, making them very attractive to consumers. In addition, more businesses are starting to accept them as valid payment methods as well. All of these factors make mobile wallets an ideal payment option for many Americans.