Trends
Sashidhar Jagdishan re-appointed as HDFC Bank MD & CEO for next 3 years
Sashidhar Jagdishan re-appointed as HDFC Bank MD & CEO for next three years
The Reserve Bank of India (RBI) has approved the re-appointment of Sashidhar Jagdishan as the Managing Director and Chief Executive Officer (CEO) of HDFC Bank. This re-appointment is for a period of three years, effective from October 27, 2023, to October 26, 2026. HDFC Bank has communicated this decision to the stock exchanges.
Sashidhar Jagdishan initially assumed the position of CEO of HDFC Bank on October 27, 2020, succeeding Aditya Puri. The RBI's approval for his re-appointment indicates confidence in his leadership and management of the bank. A meeting of the Board of Directors of HDFC Bank will be convened to formalize and implement this re-appointment.
Sashidhar Jagdishan's career at HDFC Bank is a testament to his long and fruitful journey within the organization. He began his tenure with the bank in 1996 as a manager in the finance department, where he likely gained invaluable experience in understanding the intricacies of the bank's financial operations.
In 1999, he was promoted to the role of business head – finance, indicating his increasing responsibility in managing financial aspects of the bank's operations. His career trajectory continued to ascend as he assumed the role of Chief Financial Officer (CFO) in 2008, a pivotal position where he played a vital role in shaping the bank's financial strategy and ensuring its sound financial health.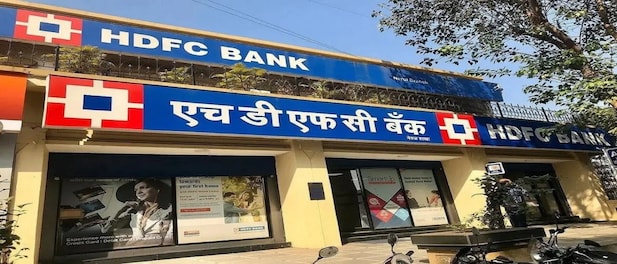 However, his journey within HDFC Bank did not stop there. Jagdishan's leadership and capabilities were recognized, and he was appointed as the group head of HDFC Bank. In this expanded role, he took on a more comprehensive portfolio, overseeing not only the finance division but also other critical functions such as human resources, legal and secretarial, administration, infrastructure, corporate communications, and corporate social responsibility.
This multifaceted role demonstrated his ability to navigate and lead in various aspects of the bank's operations, making him a natural choice to eventually take on the role of Managing Director and Chief Executive Officer (CEO) of HDFC Bank, a position he has held with distinction since October 2020. His journey from a finance manager to the CEO showcases his dedication, expertise, and leadership within HDFC Bank.
Sashidhar Jagdishan's compensation package in the financial year 2022-2023 reflects a significant increase from the previous year, according to HDFC Bank's annual report. In the FY22-23, he received a total package amounting to Rs 10.5 crore, a notable rise compared to his annual salary of Rs 6.51 crore in the preceding fiscal year.
This package comprises several components, with a basic salary of Rs 2.82 crore forming the foundation. In addition to the basic salary, Jagdishan received allowances and perquisites totaling Rs 3.3 crore, highlighting the various benefits and perks associated with his role. Furthermore, a performance bonus of Rs 3.63 crore was a substantial component of his compensation, reflecting his successful leadership and contributions to the bank's performance.
In a message addressed to shareholders earlier in the year, Jagdishan emphasized the importance of maintaining a strong and ethical working culture within the bank. He expressed awareness of instances where managerial-level employees might be veering from this culture and asserted his commitment to addressing such issues promptly.
This commitment underscores his dedication to upholding the bank's values and ensuring its continued success by maintaining high standards of professionalism and ethics among its staff. Jagdishan's leadership not only extends to financial performance but also to fostering a positive and ethical work environment within HDFC Bank.
In his message to shareholders on July 19, Sashidhar Jagdishan acknowledged the existence of instances where certain people managers within HDFC Bank may have deviated from the bank's established way of working. He expressed a keen awareness of these situations and emphasized the bank's determination to address such issues promptly.
Jagdishan outlined a multifaceted approach to tackling these transgressions. Firstly, he highlighted the importance of training and counseling as mechanisms for guiding individuals back toward the bank's defined standards of operation. This approach reflects the bank's commitment to not only rectify any deviations but also to help individuals learn from their mistakes and align with the bank's values.
Secondly, Jagdishan emphasized the necessity of taking appropriate actions when transgressions occur. This signifies that the bank will not hesitate to implement corrective measures, such as disciplinary actions or policy changes, to ensure that any misconduct is not repeated by others.
While addressing these issues head-on, Jagdishan also acknowledged that there is still progress to be made in this regard, indicating that the journey toward a fully compliant and ethical working culture is ongoing. However, he expressed confidence in the bank's efforts, mentioning concrete steps that are being taken to build an inclusive organization.
This commitment to inclusivity and ethical practices is not only aimed at addressing current challenges but also at preventing future issues. Jagdishan believes that by fostering an inclusive work environment and maintaining high standards of ethics and professionalism, HDFC Bank can mitigate attrition and strengthen its position in the years to come. This approach reflects his leadership style, which combines accountability, proactive measures, and a long-term vision for the bank's success.