Trends
How is Simpliv Learning making disruption in e-learning platform?
Simpliv Learning Review
With the broadest choice of professional online courses, Simpliv is your one-stop-shop for taking charge of your study. It is a one-of-a-kind platform that allows learners to grasp critical life skills while also allowing skilled instructors to explore their expertise by teaching knowledge and abilities.
Simpliv is an online education company that uses online course delivery by the most qualified teachers to transform the internet platform into a dynamic web-based learning and teaching environment for various students and institutions.
Why Simpliv
With ever-changing market trends, there is an ongoing demand for professionally designed learning solutions that offer essential breakthroughs on time and on a budget to achieve long-term success.
Simpliv recognises shifting demands and enables global learners to assess their technical abilities by linking learnings to important business objectives to close skills gaps in various business domains such as IT, marketing, business development, and more.
Vision
Simpliv's mission is to change lives by offering the best learning and teaching experiences possible, allowing students to reach their full potential. They accomplish this by making professional online courses available to students and linking them with qualified professors in the industry. Simpliv aspires to be education's transformation partner, assisting inquiring students, instructors, and institutions in prospering in an ever-changing and competitive world.
Mission
Team Simpliv believes that professionally planned and expertly delivered online courses can be a game-changer in today's competitive market. Their team recognises that people learn best in a dynamic environment and that the greater educational landscape is constantly changing. Simpliv aims to collaborate with the global education community to help students succeed by leveraging the knowledge of trained educators and cutting-edge technology.
Simpliv's extensive understanding of the education sector, students' and educators' learning and teaching demands, and the most comprehensive solutions position them as the world's top change-makers in online learning and teaching.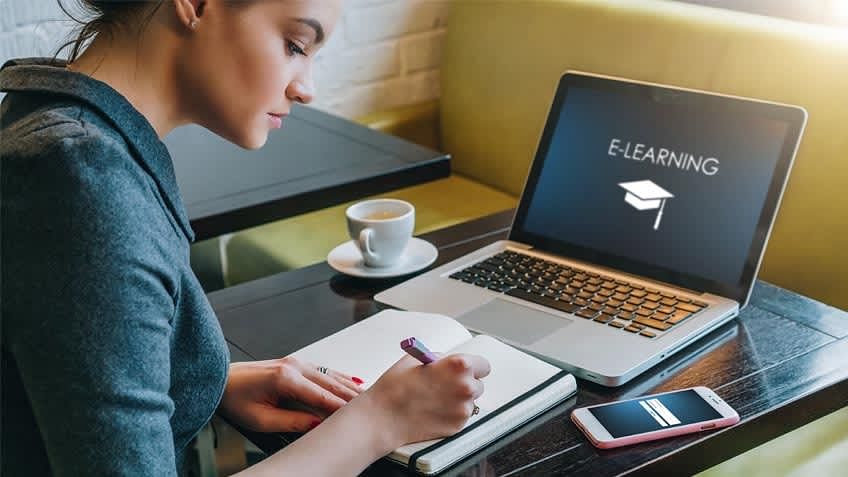 What does Simpliv do?
Simpliv employs the most cutting-edge technology and innovation to assist learners and institutions in achieving their goals. They have the knowledge and resources necessary to provide students with a safe and secure online global learning marketplace. Simpliv's extensive grasp of customised and advanced learning demands has enabled them to design exciting and effective modules to assist learners in achieving their specific goals and achieving life success.
Simpliv allows you to take complete charge of your career by exploring and using the most cutting-edge technology learning platform while being guided by qualified educators.
What are the courses included in the Simpliv platform?
Simpliv covers and provides online courses for a range of industries & business professionals, including the topics-
Development

IT & Software

Marketing

Professional Development

Computer Programming Languages

Manufacturing & design

Information & Cyber Security

Web Graphics

Web Video

Web Conferencing and much more
Why choose Simpliv?
All of Simpliv's online courses and certification programmes are created by professional specialists and taught by expert teachers from the world's top universities and educational institutions.
Simpliv's online courses offer a variety of possibilities for improving learners' skills in a variety of sectors. The online courses come in the following formats:
Pre-recorded video lectures

Engaging in community discussion forums

Option of auto-grading and peer-reviewing of the assignments

Live discussions on multiple topics

Weekly quizzes and monthly projects
After completing every course, the learner will be awarded an electronic course completion certificate as well.
Other advantages of the Simpliv Online courses include-
Complete technical & academic assistance:
Simpliv has a dedicated staff of subject matter experts for every course and certification programme that can provide academic and technical support.
Accessibility is simple:
One of the benefits of Simpliv's online courses and certification programmes is the ease with which they can be accessed and included in mobile learning via the numerous iOS and Android applications available.
Inclusiveness:
Simpliv believes in creating an all-encompassing experience for a varied global audience by offering high-quality and professionally created online courses with subtitles in multiple languages.
Join Simpliv to become a part of the top online learning platform that enables you to upskill in various areas such as business, technology, management, graphics, and other creative skills to reach your personal and professional goals. Simpliv's online learning platform gives you access to interesting, high-quality courses delivered by renowned industry experts. Simpliv is without a doubt the ideal online worldwide marketplace for guaranteed success.