Trends
Top 10 Best Talent Management Companies In USA In 2023
Top 10 Best Talent Management Companies In USA In 2023
INTRODUCTION
Talent management companies in the USA in 2023 are helping organizations to find, nurture, and retain top talent. These companies specialize in recruiting, onboarding, training, development, performance management, and employee engagement services.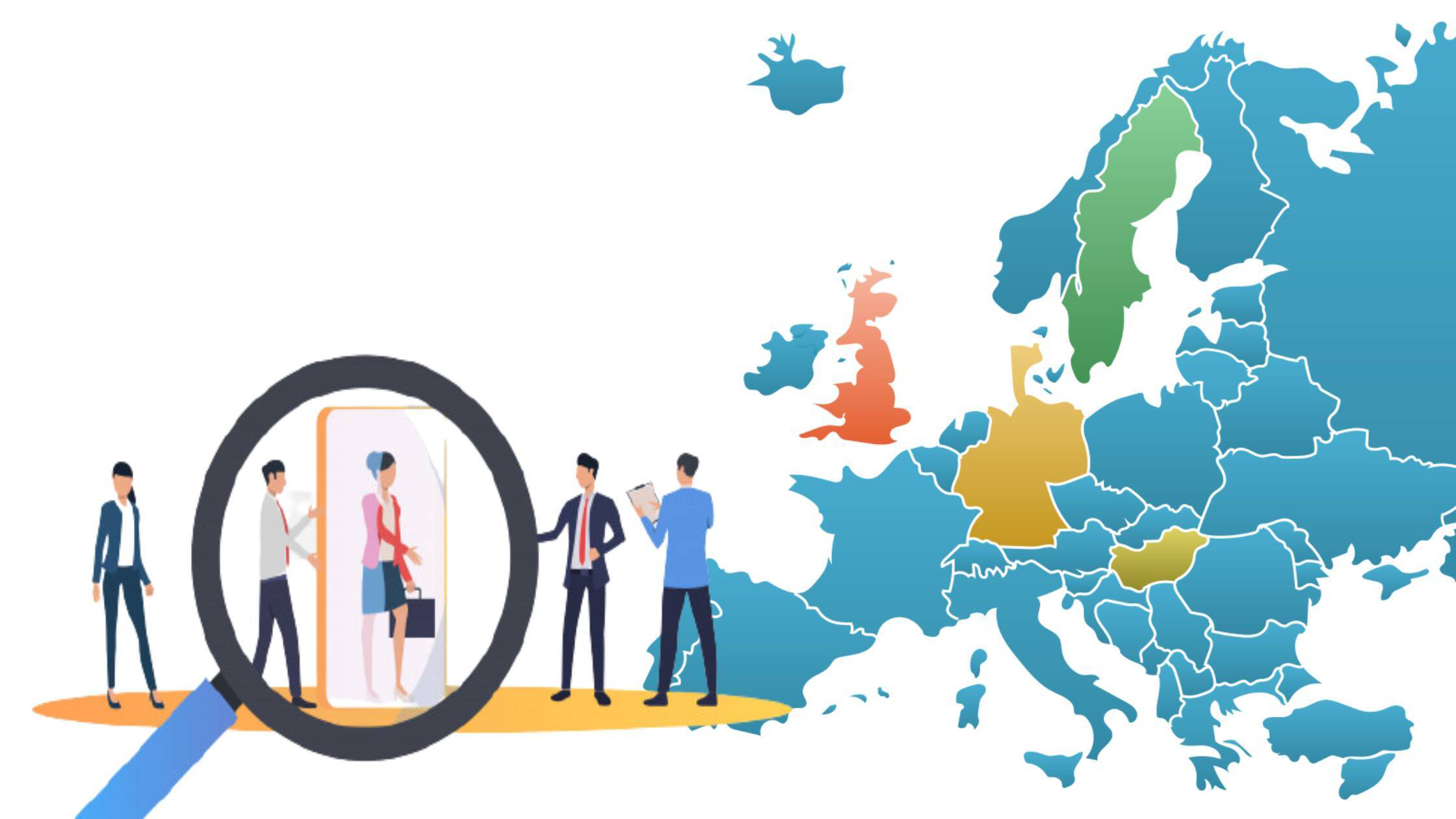 They provide their clients with access to a wide network of resources, strategies, and tools to help them attract and develop a competitive edge. Talent management consulting firms leverage cutting-edge HR tech, analytics, and industry insights to guide their clients through all stages of the talent life cycle.
From recruitment and onboarding to job analysis, executive search, career development, and exit strategy, they aim to build a company-wide approach to talent management that can drive value and long-term success. They offer comprehensive support in a number of areas, such as recruitment, hiring and retention, performance management, and employee engagement and development.
By focusing on key talent needs, these companies are able to better meet their client's needs for quality talent, while also enabling them to maximize efficiency and improve their bottom line.
IMPORTANCE
Talent management companies play an increasingly important role in the success of businesses in the USA in 2023. Companies are now investing more than ever before in ensuring that they have the right people in the right roles. Talent management companies can help organizations identify and recruit talented individuals, assess the current workforce and make sure the right skills are in the right positions.
They can advise on training and development to ensure that the team is equipped with the knowledge, skills and abilities needed for success. Additionally, talent management companies can provide benchmarking, analytics, and insight into performance metrics to drive productivity and efficiency within the organization.
As the labor market continues to evolve, so does the need for companies to invest in developing their talent and staying ahead of the competition. With the help of a talent management company, organizations have the resources and guidance to do just that.
Here are the top 10 best talent management companies in USA in 2023
Right Management – Right Management is a global talent and career management company that has been helping organizations and individuals to realize their potential since 1980. They specialize in career transition, organizational consulting and leadership development solutions.
Their unique approach provides comprehensive guidance, tools, and resources to help clients understand the changing workplace, develop their own capabilities and make informed decisions about their career paths.
Their services are tailored to meet the needs of a range of organizations, from small businesses to large corporations. They have a team of highly experienced professionals with expertise in areas such as career coaching, executive coaching, job search strategies, organizational consulting and leadership development. They also offer additional services such as assessments, workshops and seminars.
Right Management's core values are centered around helping people grow and reach their full potential. They strive to foster a culture of respect and inclusion, while providing a safe and supportive environment that encourages learning and growth. Their mission is to create an environment that supports an individual's ability to make well-informed decisions about their career and life paths.
Right Management understands that each person and organization has different needs and goals. They are dedicated to working with each client to assess their specific needs and provide tailored solutions. They use evidence-based practices and collaborate with other experts to ensure the best outcomes for their clients.
In addition, Right Management is committed to helping clients uncover hidden opportunities in their careers and develop the skills necessary to move forward. They offer a wide range of courses, workshops, and other resources to help employees cultivate the skills required for successful transitions.
Right Management is a trusted partner for those seeking to maximize their potential. They strive to empower individuals and organizations to take charge of their futures and achieve their goals.
Korn Ferry – Korn Ferry is a leading global organizational consulting firm. Since 1969, the company has been providing services to help organizations identify, attract, develop, engage, and retain top talent to help them meet their objectives.
The company works with clients in more than 70 countries across industries including technology, automotive, retail, financial services, media, entertainment, defense, and healthcare.
Korn Ferry focuses on helping clients unlock potential through people by leveraging its deep industry intelligence, expertise, and proprietary assessment tools. With a variety of solutions, the company helps organizations find the right senior executive, build leadership pipelines, create team effectiveness, and develop critical skills and competencies.
In addition, Korn Ferry provides an array of research-based tools and insights to inform important strategic decisions. The company's commitment to delivering high-quality service, innovative solutions, and value helps organizations succeed in today's ever-changing business environment.
Mercer – Mercer is an international consulting firm that specializes in health, wealth, and career services. Founded in 1937, Mercer offers expertise in areas such as employee benefits, executive compensation, human capital strategy, and health and wellbeing. With over 23,000 employees in more than 39 countries, Mercer prides itself on providing tailored solutions to its clients.
In terms of healthcare, Mercer has covered a wide range of topics from analyzing costs and developing strategies for cost savings to increasing access to healthcare for employers and their employees. The company uses data-driven insights to create customized solutions that address the particular needs of different organizations.
When it comes to retirement planning and investments, Mercer provides advice and services to both individuals and institutions. Individuals can benefit from financial advice about retirement planning, estate planning, and tax optimization. Institutions, on the other hand, can depend on Mercer for asset allocation, pension fund management, and risk management.
For career development and work-life balance, Mercer provides comprehensive guidance and resources to help people reach their potential. Its services include executive coaching, employer branding and recruitment, team development, and digital transformation.
Overall, Mercer has been a trusted advisor to organizations around the world for over 80 years. Its teams are dedicated to helping their clients thrive by providing customized solutions and best practices in both the public and private sectors.
Development Dimensions International (DDI) – DDI International is a global engineering and consulting firm specializing in the fields of engineering, construction, project management and design. Founded in 1989, DDI has quickly become an industry leader in delivering innovative solutions to clients around the world.
With offices in more than 25 countries, DDI employs over 10,000 professionals to deliver projects ranging from large-scale infrastructure to small-scale residential developments.
The company's main focus is on four core areas: engineering, procurement, construction management, and design. In all of these areas, DDI offers clients complete solutions tailored to their individual needs. The company is known for its commitment to quality, efficiency, and sustainability, allowing it to provide the highest level of service for its customers.
DDI's international network of offices provides clients with access to a wide range of engineering and design professionals, as well as a wide range of specialized services such as cost estimation, value engineering, risk assessment, scheduling, and project management. This allows them to bring the most effective solutions to even the most complex projects.
In addition to its core engineering and design capabilities, DDI also offers additional services including financial analysis, business development, operations management, sustainability consulting, and facility maintenance. These services allow clients to keep up with the latest advances in infrastructure, engineering, and design.
Overall, DDI International is a reliable, experienced, and innovative engineering and consulting firm that is committed to providing the best possible solutions for its clients. By leveraging its global network of offices, DDI can provide comprehensive engineering and design solutions at any scale.
Heidrick & Struggles – Heidrick & Struggles is a premier executive search and leadership consulting firm. Founded in 1953, the company has offices in more than 50 countries around the world and boasts an impressive roster of clients, including some of the most successful companies in the world.
Heidrick & Struggles focuses on executive search, talent acquisition, and leadership assessment and development. Its services also include providing advice and guidance to boards of directors, CEO succession planning, and market analysis for recruiting initiatives.
Heidrick & Struggles' mission is to help organizations attract, develop, and retain the best and brightest professionals. To achieve this, they focus on building strong relationships with their clients and providing deep insights into their needs. They also provide personalized service, leveraging their global network of experienced recruitment professionals.
In addition, they offer expert advice and solutions on a wide range of topics related to executive search, such as candidate selection, interview techniques, compensation packages, and onboarding.
Heidrick & Struggles takes a holistic approach to helping organizations succeed by making sure they have the right leaders in place. They believe that the value of an organization is determined by its people and therefore strive to ensure that the leaders they hire are the absolute best in their fields.
Furthermore, they make sure to stay ahead of the curve when it comes to industry trends by constantly monitoring and analyzing current and emerging markets.
Ultimately, the goal of Heidrick & Struggles is to help organizations succeed by providing them with the highest quality executive search and leadership advisory services. Through years of experience, hard work, and dedication, the firm has become one of the top names in executive search globally.
Robert Half International – Robert Half International is a global staffing and consulting firm specializing in placing highly-skilled professionals in finance, accounting, technology, legal, creative, marketing, and administrative roles. Founded in 1948, the company operates in more than 400 locations worldwide and offers comprehensive solutions to employers and job seekers alike.
For employers, Robert Half provides access to qualified professionals who can quickly fill roles and help them reach their goals. The company takes a personalized approach to recruiting, with customized solutions that focus on finding the right fit for each position.
Additionally, Robert Half also offers managed services solutions, which include everything from project management and vendor management to IT infrastructure support and application development.
For job seekers, the company provides access to full-time and part-time positions across a variety of fields. Robert Half also offers career counseling services, connecting professionals with recruiters who specialize in their area of expertise. Additionally, the company holds seminars and workshops where individuals can learn more about job search strategies and resume writing tips.
Overall, Robert Half International is an excellent resource for employers and job seekers looking for staffing solutions or career guidance. With offices around the world and over 70 years of experience, the company has the expertise and resources to meet the needs of any organization.
Aon Hewitt – Aon Hewitt is a global human resources consulting firm headquartered in Lincolnshire, Illinois. Founded in 1940, Aon Hewitt specializes in employee benefits, retirement, talent and rewards programs, health, productivity and communication solutions, enrollment services, and global risk management. The company has more than 30,000 employees and works with over 500 of the Fortune 1000 companies.
Aon Hewitt is known for its innovative solutions, specialized expertise, and technology-enabled services. Their mission is to help organizations attract and retain great talent, manage risk and reward performance, and design competitive benefits programs. They use data and analytics to help their clients analyze trends, implement strategies, and make decisions that help improve employee engagement and productivity.
The company also offers comprehensive consulting services that cover the full spectrum of human resources, from recruitment and employee training to succession planning and organizational development. They offer customized technology solutions such as cloud-based systems, mobile applications, and HR portals to help companies manage their HR processes.
Aon Hewitt also provides a suite of flexible and cost-efficient benefits options, including medical, dental, life, and disability insurance.
They also offer a variety of consulting services related to health and wellbeing, including employee health assessment, wellness program design, and employee assistance programs. Through Aon Incentives Solutions, they provide custom incentive plans, recognition programs, and performance management tools to help companies increase employee engagement and motivation.
Finally, Aon Hewitt has extensive experience helping organizations develop their global compensation and benefits policies. They work with clients to create optimal benefit packages and ensure compliance with applicable laws and regulations. With their global presence, they can provide clients with local service and support throughout the world.
Hay Group – Hay Group is an international management consulting firm that specializes in helping organizations achieve their potential through people. Founded in 1943, the company has offices in more than 80 countries and works with companies of all sizes, from small businesses to Fortune 100 corporations.
Hay Group provides a variety of services including organization development, executive coaching, change management, compensation and benefits, leadership development, talent assessment and other human resources consulting. At its core, Hay Group believes in creating lasting positive change for its clients by developing strategies that help them maximize their performance and achieve their goals.
Hay Group offers solutions for managing and motivating employees, improving organizational design, creating systems for effective performance management, designing competitive reward programs and identifying top talent.
The company also provides training and workshops to help executives and managers enhance their skills and lead teams effectively. Hay Group's data-driven approach helps organizations make better decisions, improve communication and increase overall productivity.
Towers Watson – Towers Watson is a global professional services company that develops and implements technology-enabled solutions to help organizations improve their performance. Founded in 1828, the company has nearly 40,000 employees in more than 140 countries.
Towers Watson provides consulting services in areas such as human capital, risk management and financial management, among others. Its core services focus on helping clients optimize organizational performance, manage risk, and make data-driven decisions.
The company also works with clients to create customized strategies that help them stay competitive and profitable in today's ever-evolving business landscape. Towers Watson's services are designed to provide clients with the insights needed to maximize their return on investment, reduce costs, and capture new opportunities.
The company leverages its knowledge and expertise to help clients make informed decisions about organizational design, workforce planning, financial management, and other critical business functions. Towers Watson also uses leading-edge analytics and tools to collect and interpret valuable data that can be used to inform decision making.
As a result, organizations gain a better understanding of their operations and develop more effective strategies for managing risk and realizing growth.
Willis Towers Watson – Willis Towers Watson is a leading global advisory, broking and solutions company that helps clients around the world turn risk into a path for growth. The company offers services in all areas of risk management, including risk assessment and analysis, financial planning and investment strategy, employee benefits consulting, claims and dispute resolution, and other related services.

Willis Towers Watson has offices in more than 140 countries, with over 40,000 employees worldwide. The company's mission is to provide innovative solutions to help their clients effectively manage risks and maximize their investments and opportunities.
Willis Towers Watson also works closely with employers to develop strategies and programs to create healthier and more productive workplaces. They strive to create an environment where employees are valued, engaged, and empowered to reach their full potential.
Willis Towers Watson is committed to continued innovation in the areas of risk management, employee benefit consulting, and technology solutions to ensure the best possible outcomes for their clients and shareholders.
Their goal is to be the premier provider of integrated risk management, employee benefit consulting, and technology solutions.
CONCLUSION
In 2023, talent management companies in the USA have become increasingly important for businesses. Companies are relying more on external talent management professionals to identify, recruit, and retain top talent. Companies are also using technology-based solutions such as AI, machine learning, and analytics to improve their recruitment process.
Companies have begun to recognize the importance of building a diverse workforce and creating an inclusive environment for employees. A focus on workplace culture and employee development has also become critical to retaining employees and achieving success.
Talent management companies are playing an integral role in helping businesses reach these goals.