Trends
Subscribe to Tata Technologies: KR Choksey,
Subscribe to Tata Technologies: KR Choksey,
Tata Technologies Limited has an interesting history, with its origins dating back to August 22, 1994. The company was initially incorporated as a Private Limited Company under the name Core Software Systems Private Limited. It was promoted by Tata Motors Ltd. (TML), a significant entity within the Tata Group.
Tata Technologies has evolved into a prominent global player in the field of engineering services. The company specializes in providing a range of solutions, including turnkey solutions, digital solutions, and product development, to original equipment manufacturers (OEMs) and Tier-1 suppliers worldwide. Notably, Tata Technologies is recognized as a pure-play manufacturing-focused Engineering Research & Development (ER&D) company.
Over the years, Tata Technologies has established itself as a key player in the engineering and technology space, contributing to the development and innovation within the manufacturing sector. As part of the Tata Group, the company aligns with the conglomerate's commitment to excellence and innovation across various industries. The evolution from Core Software Systems Private Limited to Tata Technologies reflects the company's growth and adaptation to the changing landscape of engineering and technology services on a global scale.
Tata Technologies Limited operates in both the services and products segments, showcasing a diversified portfolio within the engineering and technology domain.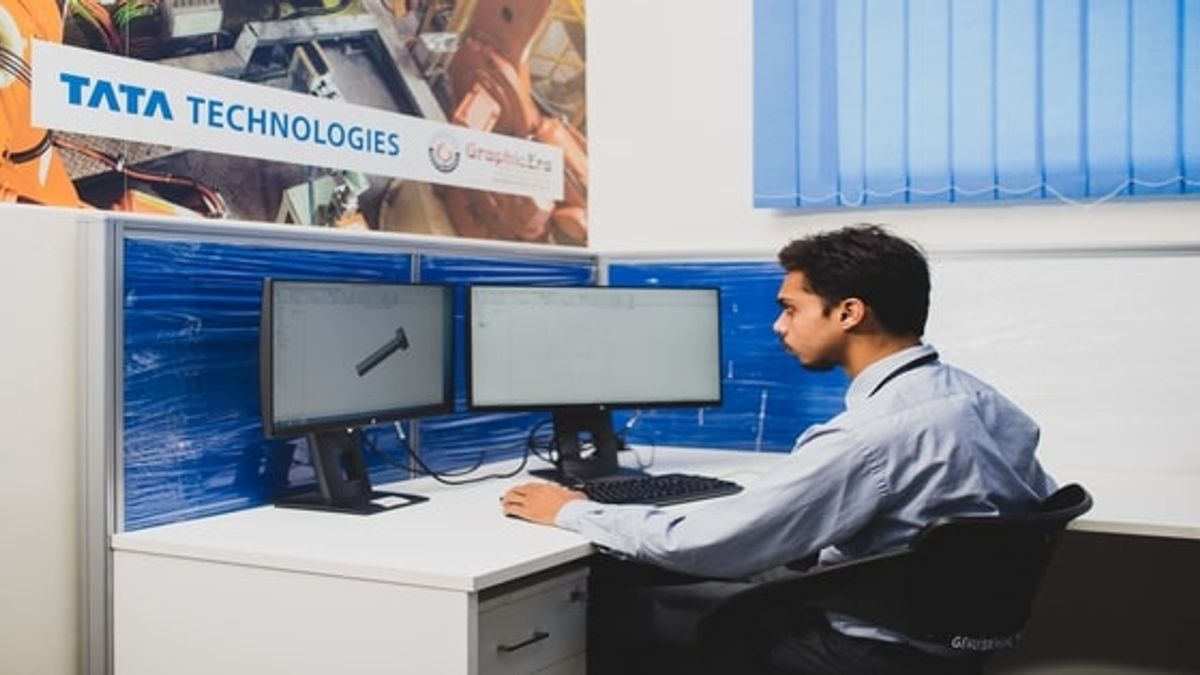 Services Business:
The services business of Tata Technologies involves providing outsourced engineering services for manufacturing clients. The company leverages digital technology to optimize the entire product development lifecycle for manufacturing companies. This optimization spans the conception, development, manufacturing, and servicing of new products. The primary focus of the services business is catering to Auto Original Equipment Manufacturers (OEMs) and their Tier I suppliers. This includes offering engineering solutions and digital transformation services to enhance efficiency and innovation in the automotive sector. Furthermore, Tata Technologies has expanded its services into other industries such as aerospace, transport, and construction heavy machinery (TCHM), showcasing a strategic diversification beyond the automotive sector.
Products Business:
The products business of Tata Technologies involves the reselling of third-party software applications, with a primary emphasis on product lifecycle management (PLM) software. Additionally, the company provides value-added services related to these software applications. These services include consulting, implementation, systems integration, and ongoing support. By engaging in the products business, Tata Technologies extends its offerings to include software solutions that support various aspects of product development and lifecycle management. This complements the services business, providing clients with comprehensive solutions that incorporate both engineering services and relevant software applications.
In summary, Tata Technologies has positioned itself as a comprehensive provider of engineering services and solutions. The combination of services and products allows the company to address the diverse needs of clients in the manufacturing sector, particularly in the automotive industry, while also expanding its reach into related sectors like aerospace and heavy machinery.
Tata Technologies' education business is dedicated to fostering collaboration with colleges, universities, private enterprises, and state governments, aiming to shape the skills and knowledge of the upcoming generation of engineers and technicians. The company employs its proprietary iGetIT platform to deliver relevant educational content. Through partnerships with academic institutions, Tata Technologies ensures that students are equipped with skills directly applicable to the dynamic needs of the global manufacturing industry.
This initiative extends beyond traditional educational settings to engage with private enterprises, providing training programs aligned with industry demands. Moreover, collaborative efforts with state governments contribute to broader skill development initiatives. By leveraging the iGetIT platform, Tata Technologies creates a technology-driven environment for learners, facilitating interactive and comprehensive educational experiences. This strategic approach underscores the company's commitment to nurturing a skilled workforce and supporting the growth of the engineering and technology sectors.
The Tata group's strong brand equity and commitment to high corporate governance standards serve as key factors instilling confidence in the potential growth of Tata Technologies. The company's promising prospects in sectors such as aerospace, interactive human-machine (IHM) interfaces, and education, combined with a robust financial position characterized by a lack of debt and a healthy cash reserve, portray a company with prudent capital management practices, making it an attractive investment option. Consequently, we recommend a 'Subscribe' rating for the Tata Technologies Limited IPO. This positive assessment is rooted in the company's strategic positioning, growth potential, and financial stability within the broader context of the Tata group's esteemed reputation and governance practices.